Web Design Tips to Make Your Site Look Professional – Just like fashion, web design keeps changing with new trends and leaving old ones behind. When you want to create a website that will make a professional impression, you will of course always follow suit to keep everything up to date and following trends. Indeed, most people will see content as the main thing, but still people will see for the first time when they visit your site that what you see is the design, so make an interesting first impression. Plus, you have to make sure that you have a custom web design to leave not only a good first impression, but a lasting one.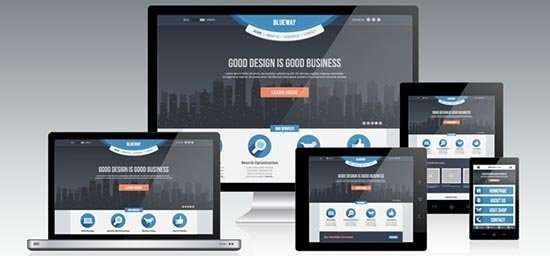 In this article, I will provide 6 web design tips to make your site look professional:
1. Clean design
Make your site with a clean and elegant design. Don't put too many Ads, banners, icons, badges, pop-ups, buttons, etc., besides it is heavy, it will also make your site look cluttered. Create a site that makes your visitors feel comfortable and not stressed out when visiting your site because of a site that looks cluttered. Use a flat or flat site design, and dominated in white. Try to keep your site simple or even minimal by highlighting only important content or information.
2. Professional Web Reference
If you are reading this article right now, of course, you have got the right tips to guide you in building a professional site. But still you have to look for web design references from various sources, or you can look at well-known sites to help you find ideas in web designing later. See how these famous sites were built and designed, how they organize their content, what colors they use for their sites, etc. A good place to find websites that have an amazing design is to check the work of a top Miami web design company, as it might give you some ideas and inspiration for your future design.
3. The right font
Choosing a font is very important. Because text is your way of presenting information to your visitors. Imagine if you use a bad font for your site, visitors will find it difficult to read and also the reader's eyes will tire easily.
Make sure the font you use is easy to read and the color of the font you use feels right with the background color you are using. For example: Using gray text on a white background will make visitors to your site feel dizzy when reading it or drive your visitors out of your site right away. So make sure you check all your text is really easy to read.
Furthermore, it is also important not to use a small font size, where your visitors have difficulty reading. Make sure your readers don't have to zoom just to read the information you want to convey on your site. Make things clear but not over the top.
4. Easy Navigation
Navigation or menus in web design must be placed in the right position and work well, proper menu placement will make it easier for visitors to navigate the site easily, and also point the menu to content or information destinations that are really important. Don't be too wasteful in using menus for unnecessary purposes, besides it will look cluttered it will also ruin your web design.
5. Responsive Design
Today's web design has indeed changed, when smartphones and tablets are shared by everyone, and easy internet access via mobile has also been obtained now, so build your site responsively which can adjust when accessed on various devices such as smartphones and tablets are mandatory. Because it will really make your visitors feel comfortable when accessing your site. Not only that, in terms of SEO , Google is currently prioritizing sites that are mobile friendly.
6. Good Pictures
The use of images or photos on the site is something that you must prioritize, use images that are the right size for your site and also with good quality but not heavy, even though your web design is simple if supported by good and appropriate images will produce a web which looks attractive and elegant.
Here are 6 web design tips to look professional, hopefully this article can inspire you and be useful for you as a reference in web designing. 🙂