Thinking of changing your WordPress theme? Read this article before doing? Here are 11 things to consider before you make a theme change on your WordPress, changing themes is something you can't underestimate when your site already has a lot of visitors and has a lot of custom that you did before on old themes: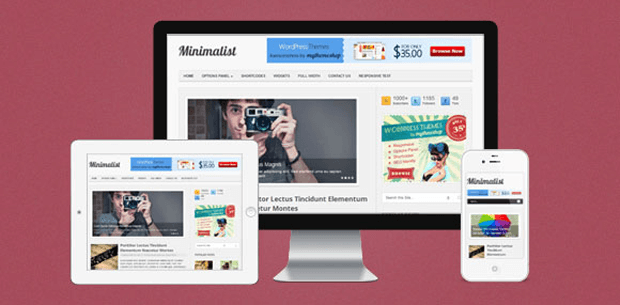 1. Backup everything
Always backup before making changes. Why? Backups allow you to restore your WordPress, if something goes wrong or doesn't work the way you want. WordPress Database Backup is a tool you can rely on.
2. Analytics
Don't forget to check your Google Analytics , secure Google Webmaster Tools and other tracking codes beforehand. These tools allow you to track the performance of your site, measure your conversion rates, and all the insights you need to know about your WordPress site.
3. Plugins / Shortcode / Custom Code
Make sure to check all plugins, shortcodes and custom code, remove all old and unused plugins on new themes to ensure the performance of your site. You don't want changes to slow down your WordPress site, do you?
4 Ad Code / design:
Ad code and design suitable for your new theme, especially when working with Google Adsense , Chitika, Clicksor, etc. Pay attention to the details for this matter, because each advertiser has set their own code in the design. You don't want the ad code to mess with your design.
5. RSS feed
Subscribe to your own blog and keep yourself in the community and make your subscription box visible. An RSS feed is an essential part of your blog, build your audience and send them the latest updates.
6. Theme function
Test everything about the new theme. Seek help from anyone you can turn to: your friends, your family, and if possible, your potential visitors. Running in beta can be a good idea before you officially switch to the new look. Observe and listen to the behavior of your loyal visitors so they can accept changes and adapt to your latest theme. Don't ignore your theme documentation!
7. Widget
WordPress widgets add content and features to your Sidebars. With a text widget, you need to verify and copy all added code to a new file with notes and comments. After switching to the new interface, you can add them manually. Remove unnecessary widgets for better performance.
8. Cross-Browser Checking
Are you sure about how your wordpress theme looks better? Be aware, Internet Explorer (IE) may not support your theme. It is very important that your site remains the same across all popular browsers.
9. Security
Check for new themes You may have malicious and unwanted code. Hackers tend to target free themes to inject links and other junks, and also watch out for nulled wordpress themes. So think carefully and double-check before using a new theme.
10. Links
Are you sure all your links will work? Check everything related to the link, because this is very important. Do not let after you change your theme there are many links that don't work.
11. Page Size and Speed
Page loading times give you a boost in SEO rankings and better user experience. You can use various online tools / services out there to analyze the speed of your site with a new theme.