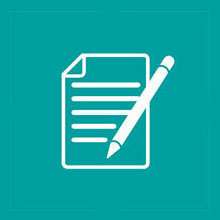 SEO or Search Engine Optimization is a term used to describe the practices and methods of optimizing a website for better representation in search results in search engines. These practices and methods are usually based on the rules and best practices provided by search engines like Google, Bing, Yahoo and other major search engines. The guidelines of most of the major search engines are quite similar to one another. They generally promote the use of organic backlinks, relevant and unique content, original discussion on the topic and prevent spam links, posts, and their content.
The goal of best practices is to make web pages easier to find by search engines and to index precisely the web pages of information. WordPress is a very search engine friendly content management system, however, users can further optimize their supported WordPress website by modifying certain settings or by using the Yoast WordPress SEO plugin or Plugins All in One SEO.
Improving the SEO of a website will only make it easier to be found and indexed properly by search engines. It is not always true that a website with good SEO practices will get better results in search engines or get more traffic. However, search engines are still an important source of traffic for many sites so it is imperative that their websites follow these SEO guidelines.
Some of the things that can affect SEO include: web page title (Article or Post Title in most cases), URL structure (how good a description is), how long and important the content is, and many other more detailed factors.
Designing an SEO friendly website is perhaps the only factor that can help make the success of any blog. Without getting organic traffic to your website, you will literally get no comments, shares, subscriptions or online sales. If you want to make more money or sales from your website, focus on SEO.
SEO can be divided into two main factors:
On-page SEO is optimization of content, keywords, internal links, meta descriptions etc. whereas off page SEO means the overall architecture of your website, and design accessibility (the more user friendly your site design is, the better it is for SEO).
In short, SEO is getting traffic from search engines to your web pages, the more optimized your content is, the more visitors will come to your site via search engines.
Articles about wordpress SEO: