5 Best Selling Gig Services You Should Sell on Fiverr – Are you currently planning to struggle to make money on Fiverr as a freelancer? If so, then prepare yourself as best you can to be successful on Fiverr by working on the best selling Gig services on Fiverr, besides that, also get to know some of the best selling Gig services that you have to sell to get thousands of dollars every month.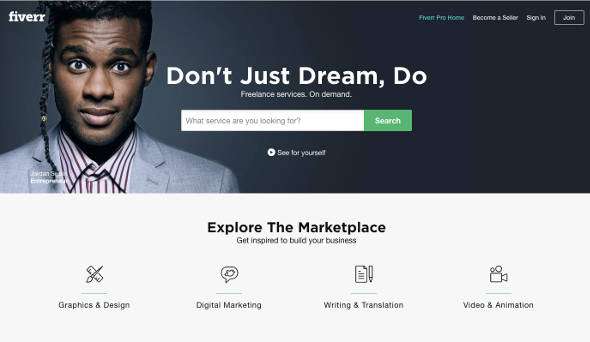 Fiverr being the biggest Freelance website to date, Fiverr has become popular because they sell a wide variety of services for as little as $ 5. Read → Fiverr – Popular Supplementary Income Finder Web
At the start of Fiverr's launch, they only allowed sellers (Freelancers) to charge a base Gig price of $ 5.
However you can offer a lot more fees by providing an additional service known as Gig Extras.
Gig Extras on Fiverr are additional services buyers can add to the main service they offer.
For example: You offer 10 backlinks for $ 5, then you can offer an extra $ 10 Gig for 50 quality backlinks . Of course the buyer will add an extra gig to get a backlink of $ 10 for 50 backlinks.
You can also charge Extra Gig up to $ 20, $ 50, $ 100 and more for extra services, this is their strategy for more profit.
However, now that everything has changed on Fiverr, you can set your base Gig price any amount. Even now I have seen sellers price their Gig for $ 50 and even more.
But for those of you who are new to selling on Fiverr, you should charge $ 5 for a basic gig and charge a higher price for an extra gig. And make sure your buyers have to buy the extras to get the best out of your service.
How to Make Money on Fiverr?
The purpose of this article is to show you how to make money on fiverr and provide some lists of the best selling gigs on Fiverr. Even though it looks easy, it's actually a bit difficult because whatever you decide to sell on Fiverr, you will face a lot of competition from other freelancers.
Especially if you are new, selling services on Fiverr will certainly not be easy, because there will be many sellers on Fiverr who have joined since several years ago and they have thousands of positive reviews of their services.
Even if you are a buyer shopping on Fiverr, you will likely buy the service from a highly rated seller and already have lots of positive reviews from other buyers.
But either way, the possibilities for success on Fiverr are still wide open, and in this article I'm going to share some tips that might help you gain attention as a new seller as well as how to attract buyers for your new gig.
This article aims to show you some of the most profitable services you can sell on Fiverr that can help you make thousands of dollars per month.
Maybe you can make $ 1000 a month or even more because there are lots of sellers who make a lot more than that.
I have seen sellers who have more than 100 orders in the queue; this means they sell dozens of gigs every day.
If you want to make a lot of money working on Fiverr, you have to work really hard and you have to make your service stand out and stand out from the crowd.
80% of sellers on their Fiverr make little or no money and that's because they customize the appearance of their Gig services in a modest way.
When people visit Fiverr they use the search box to look for a service and if your gig isn't optimized it won't show up at the top of the search results.
So my first step that you should take to get lots of buyers for your services on Fiverr is to optimize your Gig services page.
What are the best selling gig services to sell on Fiverr?
There are lots of gigs that are very much in demand on Fiverr which I will recommend to you later, but you have to learn the skills necessary to provide the service and you should also invest in a tool or tools to help you out.
You have a very important tool because with this tool you can get the job done quickly. You don't want to spend hours working on a single order that is only worth $ 5.
Regarding the best services for sale on Fiverr, I'm going to tell you to sell what you love and something you are good at.
After all, you can see that there are several categories getting the highest order but chances are you don't know anything about the gig.
And if you don't know much about the gig and give it a try, then how can you beat someone with years of experience and thousands of reviews!
But if you have something to sell and are good at it, even if you are a new seller, you can easily find buyers and can easily spot other old sellers' weaknesses so that you can use them to take advantage of what you have to offer.
The people who use Fiverr's services most consistently are online marketers. The best selling gigs are gigs about online marketing, graphic design, video creation, advertising gigs, writing and translation and many other useful services for online marketers especially that will give them more exposure for their business.
Those are some of the best-selling categories if you want to find the best-selling gigs.
But overall I can say that going after what you love and have a good knowledge of it is much easier to make more money than trying to compete in the top selling category.
In the last part of this article I will share some of the services you might consider learning if you want to make money fast.
Now that you have an idea of what to sell on Fiverr, I will now turn to the important part of getting lots of buyers by optimizing your Gig services. Because without optimizing your gig, you won't get any exposure.
How to Get More Attention on Your Fiverr Pages
Create Your Profile
The best sellers on Fiverr set up their profiles the right way. I've also found that these top sellers don't have many gigs on their profile. They make the most money from a few gigs.
To get started, visit the site https://www.fiverr.com/ and create your account.
You can join using your Facebook or Gmail account. But I suggest you register separately using your email.
You have the option of writing a description of yourself and your areas of interest.
Note that this is not a description of your gig, it is a description of yourself.
Each gig or service will have its own description and completion time frame.
In your profile description, you should mention some keywords that are relevant to the Gig service you are going to sell.
Just fill in the profile description according to your personality and expertise.
Another important thing to note is your profile name.
Some people make the mistake of writing meaningless usernames like SEO83expert.
I suggest you use real names or good phrases that have meaning.
For example, you can use the name "SEOexpert" if you offer SEO optimization services for websites.
Next is your profile picture.
This is also very important because your profile picture appears on all of your gigs.
I suggest you use the original image of your photo or someone, make sure to take a good photo and look professional. Even photos of beautiful women that look natural can have a big effect.
Or you can add an image that shows your skills.
If you want to sell whiteboard videos, you can add a screenshot of the whiteboard video with a hand drawn image.
This isn't necessarily important because for every gig you make, you have the option to add a customized, large image and even a video that shows what your gig can deliver.
Once your profile is set up it's time to create your first gig.
Preparing Your Gig
After registering and verifying your email you will see an option on the "Start Selling" menu and under "My sales" click on "Create a Gig".
Gig title
The success of your gig starts with the title of your gig.
You can fill up to 80 characters but your Gig shouldn't be too long as long titles don't get more exposure.
It is recommended that your Gig Title be no longer than 50 characters, but you also shouldn't use a short title.
The preferred title has a minimum of 30 characters.
The next consideration is adding your main keywords; You need to add your main keyword once and other related keywords.
If you sell whiteboard videos, you should include them in the title and use other words like animation and so on.
Add words that show you're a creative person in your description.
Choose a Category
Of course you don't want to add your gig in the wrong category.
Adding your gigs in irrelevant categories won't help you land the job.
Most people don't visit the Fiverr categories section; they are only looking for the services they want.
So you won't get exposure by adding irrelevant gigs in the category that has the best selling gigs.
If you're not sure which category to use, find gigs that are similar to yours and see what category they pick.
You will see that category above the Gig image.
Cover Photo
This is the image that is displayed on your gig and will also be displayed when a user performs a search on Fiverr.
Make this image as interesting and clear as possible.
The image you add will decide whether people will click through to see a description of your gig or not.
The cover photo should show your skills.
If you are a video animator or graphic designer, the cover photo should show your creativity.
Take a look at the top sellers and how they design their cover photos so you can find something unique and make it even better than them. And don't copy their designs; You just need to come up with a few ideas of how you should make your own unique version.
Gig Gallery
This is something you also can't ignore especially if you're a new salesperson.
This is where you display sample work.
For graphic designers and video creators, this is a must.
If you don't have any reviews, how can a buyer trust you without a work sample?
You want to have the best possible sample and when a buyer orders your gig, you must deliver the same quality.
If you are not an expert in graphic design, you can also hire a graphic designer on Fiverr to create a stunning gallery and you can also order to design your cover photo.
Create a Video
Adding a video presentation will convince buyers better than a cover photo.
You don't have to be the spokesperson for your videos; You can hire a spokesperson on Fiverr to speak on your behalf.
Videos will provide more conversions for your gig, even if you're a new seller.
Gigs with video have a better rating than Gigs without video.
If you want your videos to rank top in Fiverr searches you have to include videos.
You can get whiteboard videos you can get for as little as $ 5 or you can order a gig spokesperson on Fiverr to make videos for you.
Take advantage of using video on your gig as most sellers on Fiverr don't have videos, only sellers that offer video creation services upload videos on their gigs.
Gig Description
In the description of your Gig service, you must describe what you are going to offer.
If possible, summarize what key points you will provide.
Describe exactly what you will do and what you will not do.
And also make buyers interested in adding extra or additional services to their orders.
This will save you from a lot of disputes with the buyer.
You must also include your main keyword in the description.
But don't just add keywords to try to outperform other gigs.
First, you must add important information, and then add additional descriptions with related keywords and keywords.
You only have about 1200 characters in the description box, you should use those 1200 characters properly.
Another important thing you need to add in your description is the FAQ.
Try to ask basic questions that you believe the prospect will ask so that they are clear without asking you.
And if after that there are still new questions from buyers, you must add them in the FAQ section in the description.
Tags
Titles and tags are one of the most important aspects of on-page optimization for the Gig services on Fiverr.
Fiverr allows you to add up to 5 keywords; it's not like YouTube where you can add 10-20 keywords.
You only need to add relevant keywords as Tags.
If you don't have a keyword idea, you can look at or copy other gigs from your competitors. And make sure to only check out gigs from top freelancers. You can find the tags they use at the bottom of their gig.
These are some of the things you need to consider before posting your gig.
I can tell you that if your Gig page is well optimized, you can still attract buyers even if you are still a newbie or a new freelancer.
I've noticed that every time I do a search on Fiverr I come across Gig search results that range from getting thousands of reviews to those with little or no reviews at all.
If you can show professionalism on your gig, it's still very likely that you'll find a buyer.
Another thing to add to your gig is the time you will get your work done.
You have to be precise because when you pass the stated time on your gig most people will cancel the order and that will affect your ranking as more and more people cancel your order.
Fiverr will also stop showing your gig above the search results.
As a beginner, you must time your work to complete quickly but reasonably. It shouldn't take longer than 24 hours and if possible mention it in your headline too, this helps you stand out from the seller with more reviews as they have a lot of orders in the queue.
Those who get a lot of queues, usually provide their service for up to 7 days. So this is an opportunity for you to get an order, because buyers tend to be impatient to wait too long.
In categories such as logo design, you will find that top sellers get work done within 3-7 days, as a new seller if you can finish faster, you will get some profit.
If over time you get a lot of orders in one day, you can increase the time frame to 2 days to get work done.
And also when you have enough reviews in the sense that buyers are rushing to your gig, 24 hour delivery can add in your extras.
You can charge an additional $ 10 to ship within 24 hours.
That's the trick most sellers used when they got really popular on Fiverr.
Finally I'll tell you that Fiverr is full, you have to be patient before it starts taking sizeable orders.
It can take several days or even weeks before you get your first sale.
The best way to start making sales right away is to optimize your gig and also give you a lot more advantage than your competition.
If your competition offers one logo design, you should offer two or three.
Don't worry about overwork, when you have enough positive reviews you will of course give a logo design like any other seller.
The point here is to add more value to all gigs when you start on Fiverr.
You can also ask buyers to contact a free trial, responding to the fact to them that you have no reviews but that you are willing to show your expertise for free.
There's nothing wrong with selling your services cheap from other sellers, it's only a matter of time before you gain recognition on Fiverr.
So you have to work hard at the beginning to provide over-the-top service and be more patient at the beginning.
Don't give up right away, even if there has been no sale in a few weeks try and twist your gigs and also create a few gigs that still offer the same service but with some changes.
You've now read everything it takes to succeed on Fiverr, with the right strategy you can get as much of the work you want.
And here are some of the most profitable Gig services buyers are looking for on Fiverr.
Best-selling and Wanted Fiverr Gig Services
Logo design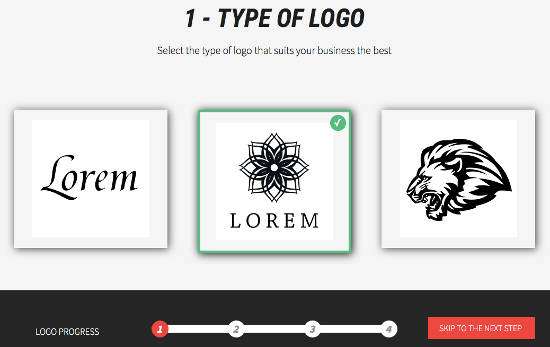 Logo design – Best selling Gig service on Fiverr that will make you the most money
I haven't seen any service on Fiverr that can beat logo design services.
This service is in high demand as people are used to launching new businesses and websites.
Logo design services are easier to learn and work with.
Using the right tools you can create a logo design in minutes.
Sometimes you don't need tools, you just need to have a collection of logo templates.
This collection of logo templates must have logo designs from multiple categories.
If you have the right collection, all you have to do is edit with the company name you want.
If you still want to delve into the logo design field, it won't take that long.
In 2 months you can master logo design, all you need is the right video tutorial and which you can find on YouTube.
Whiteboard videos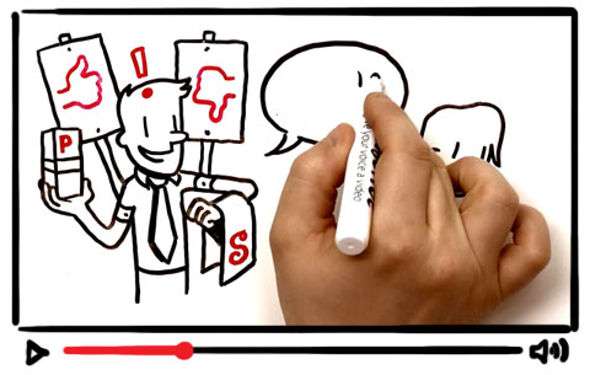 Whiteboard videos or whiteboard videos – Another best selling Gig service on Fiverr that will make you the most money
This is the next bestselling Gig on Fiverr and you can find up to 100s of orders on a single Gig that is currently in the queue.
This shows that this is a demanding service.
You don't even have to spend months learning how to make whiteboard videos.
You only need to invest in tools like VideoScribe, when you buy this kind of software they have video tutorials that show you how to make whiteboard videos.
Also these tools come with lots of ready-to-use video frames, you just need to edit with the text to order.
Spokesperson video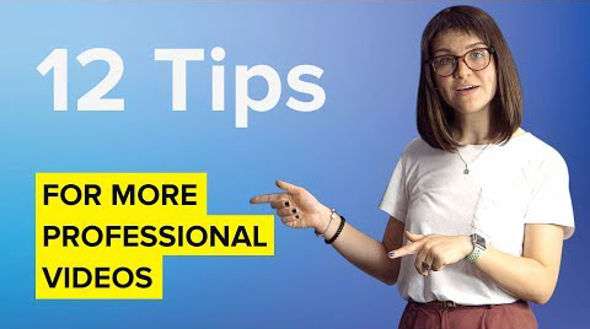 Video Spokesperson or video spokesperson – These third best-selling Gig services on Fiverr are the ones that will make you the most money
This is another popular sales service on Fiverr too, you don't really need a lot of skills to get started as a spokesperson.
All you need is a camera and some online video editing tools, most of which are available for free.
You can even record with your cell phone if you have a good camera on your phone.
Spending a week learning to shoot video is enough to start making money on Fiverr.
Edit Photoshop
590px "/>
Photoshop Edit – Another bestselling Fiverr Gig service that will land a lot of jobs for you
Many online marketers are looking for people to edit psd files and other images.
If you know how to play around with Photoshop, you will make a lot of money because most graphic design files come in psd files.
If you are good at using Photoshop, you will have lots of people buying your Fiverr Gig to make simple edits to their photo files.
You should be able to edit any photo presented to you whether in psd, png, jpeg and many more.
Web Design And Landing Pages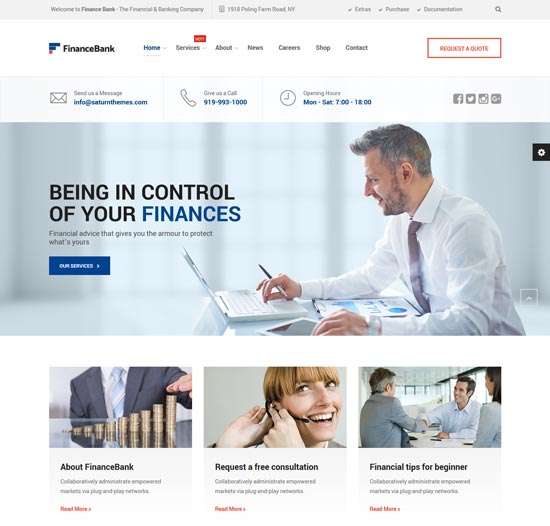 Website design – Another best selling Fiverr Gig service that will make you the most money
Anyone who wants to have a website will need a website or landing page.
Designing websites is easier than ever because there are many tools which will help you design a beautiful website with ease.
You don't have to be a programming expert. Because no one on Fiverr is going to spend their day trying to build a website for $ 5.
You should of course learn the basics of web design and coding, this will help a lot.
And the best part is that you can learn it in a few weeks.
You only need to understand the basics of HTML and CSS.
When you learn the basics, you can then invest in web design software and buy lots of templates which will help you finish your web design very quickly.
SEO services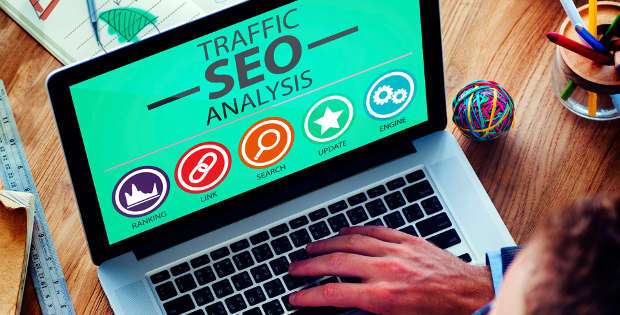 SEO services are another bestselling gig on Fiverr and will make you a lot of money
Every new website or blog owner, they often ask for help with the optimization of their website
This SEO service is very broad, you can take advantage of this opportunity as best as possible to get a lot of jobs from buyers on Fiverr.
SEO is needed by anyone such as WordPress SEO optimization , selling backlinks, Local SEO , guest posting and many more.
And those are some of the best-selling and profitable services you can sell on Fiverr for a lot of income.
But of course not immediately, you should take the time to establish yourself first before people start ordering into your gig every day.
The secret to making more money on Fiverr is to attract as many buyers as possible and use the extra gigs wisely.
Make sure to provide more service than anyone at the start of your career on Fiverr , because with them coming back, some buyers will even recommend your services on their blog for free.
So make sure to be nice to your buyers and always friendly to them.