Sometimes, your website needs some construction on maintenance work to be done. In those cases, you don't want to leave your visitors hanging, and also don't want to miss out on that valuable traffic.
So, when you have to work on your website and pages, it's worth installing an under construction page plugin that will inform your visitors that something is cooking. Such pages will not only save you traffic but will also entice anticipation and excitement within your audience. Check out these handy plugins below!
1. UnderConstructionPage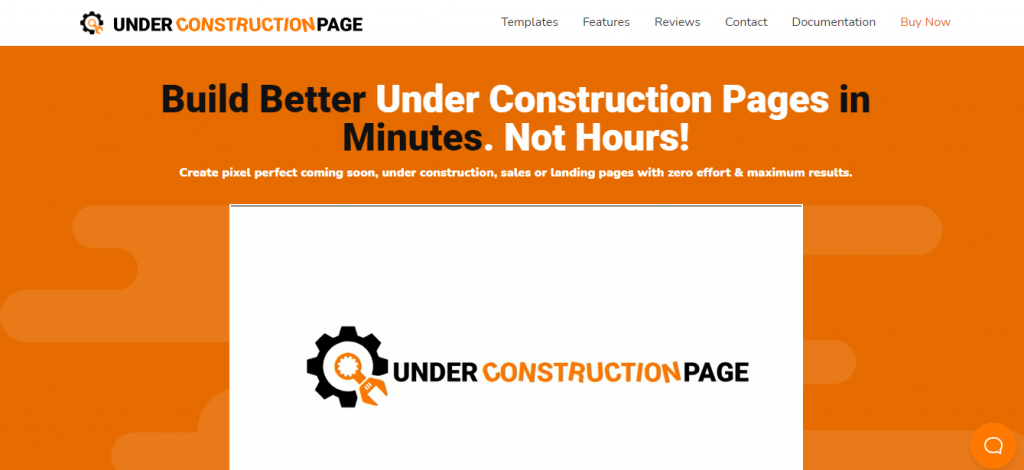 UnderConstructionPage is a page builder tool that is very easy to use and build a coming soon, landing, sales, or under construction pages within minutes. Currently, it offers 290+ page templates, a new one comes out at least once a week and they all are available with this plugin.
The whole meaning of using this plugin is in bringing simplicity when creating a page. It has numerous features, and we will explain the top ones.
First, it offers the Drag & Drop Builder, which is user and beginner-friendly, meaning if you create a site for the first time, you will have everything necessary to easily and quickly make the page you need. You won't be misled by too many unnecessary options, so you can create a beautiful page very fast.
Second, when creating a site, you need photos to send the right message or make the pages look more appealing, but choosing one with the right size and a price that you can afford can be tricky. With this plugin, you won't have to worry about that; UCP has 2 million images in HD and 4K resolutions. The archive is fully searchable, and those images are all premium images, ready to use and free.
Now about templates, around 290+ are available, increasing in number every week. They are made to cover every aspect of your visual needs and intentions to display when creating a UCP page. The only thing that is required from you is to type the text that you wish to appear, and that is it. These are a couple of examples of how all of this look in practice: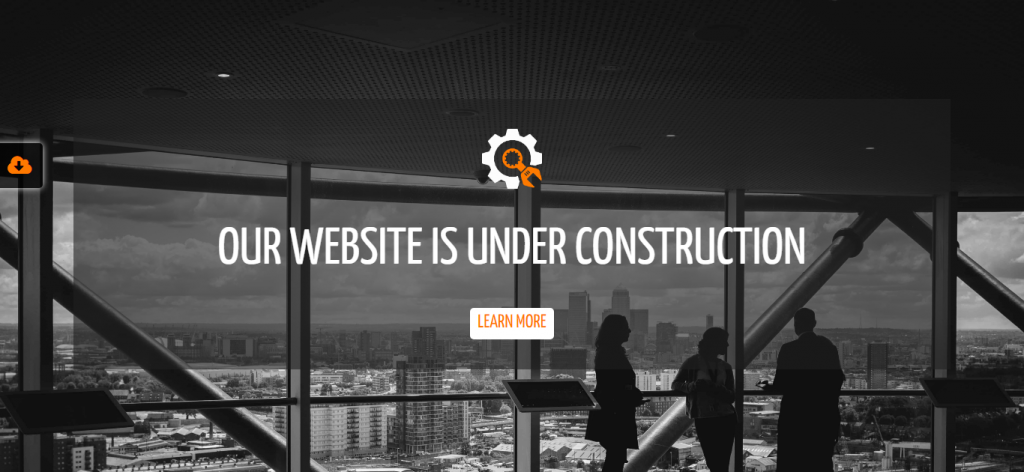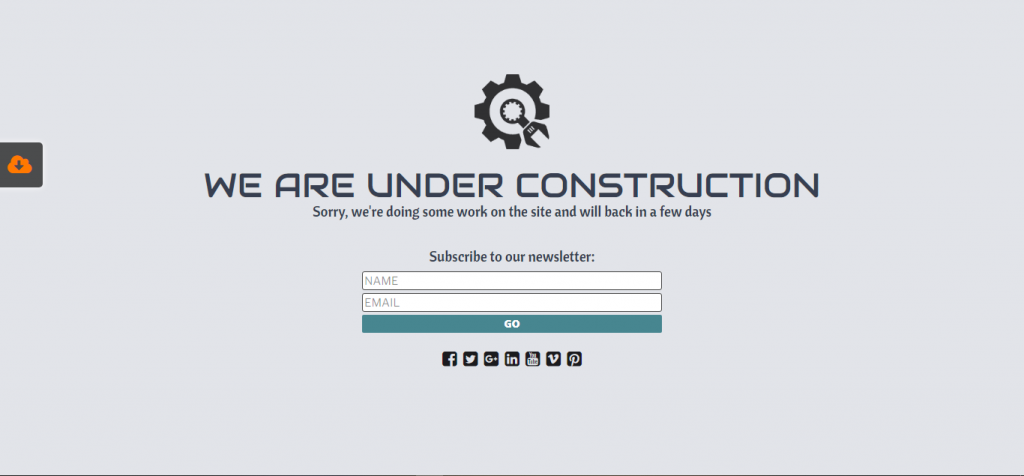 After you set your page, what you need is to connect and track your traffic. UCP gives you the possibility to generate links that are tracked inbound. Those links can be shared on social media with one click or with your partners to determine traffic with the top conversation rate.
Finally, with the UCP plugin, you can also build any One-Page Site, which gives you the utmost flexibility. There is also customer support with USA-based agents to prompt answers to all your sent questions.
2. Coming Soon & Maintenance Mode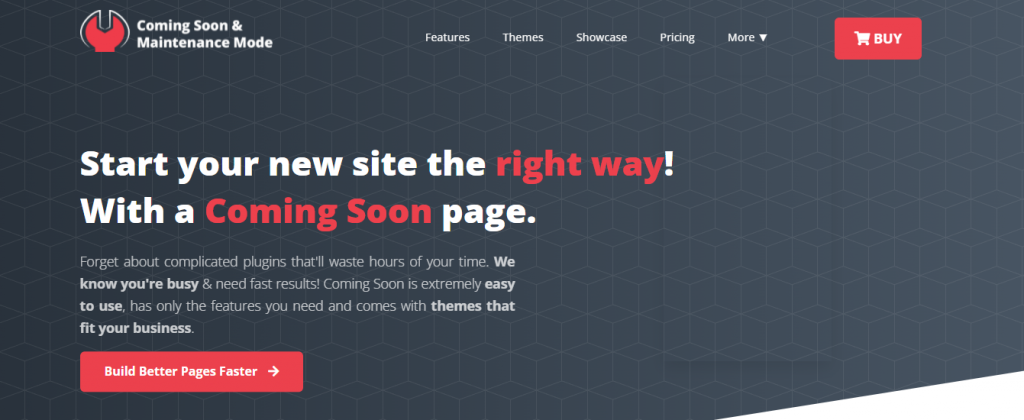 When you need to start a new site, the Coming Soon & Maintenance Mode plugin is a tool that you need. Easy to use, this plugin has selected features you need to have fast results, and with it, you will get suitable themes for any business.
Features that Coming Soon & Maintenance Mode offers are exceptional. With this plugin, you will access around 2 million images, including around million free ones. They are HD quality Images with "Instagram inspired filters." Browse through the image library and use search keywords to find ones that you need and like.
Moreover, the themes that this plugin offers are customizable, done professionally to apply to any brand. With them, you can build your page whether you are working on it online or offline. There are 170+ available themes, so that we will show you a couple of examples: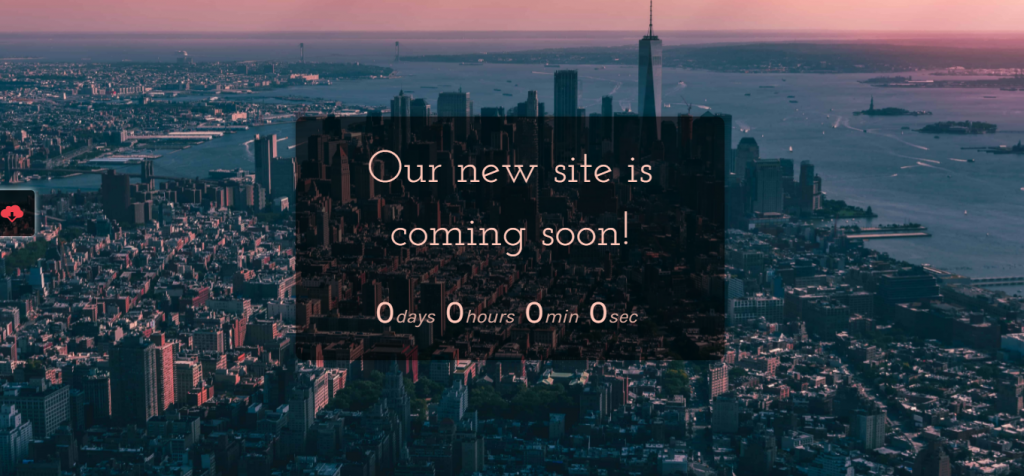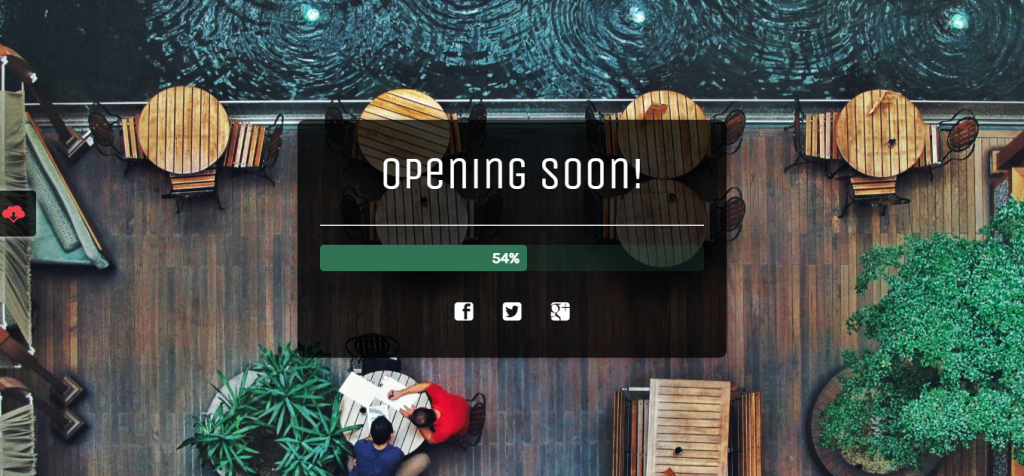 Moreover, you can completely rebrand the plugin and make it your own. Everything is changeable from plugin dashboard, name, text, color, logo, etc. It also has an SEO setup, among the best ones in a class, with build-in tests. With its guidelines and checks, you will have and benefit from search results.
In addition, when working on a site for a client, you can provide a "Secret Access Link" for them, which allows only your clients to see how their new site will look. Also, you will have a plugin that will support autoresponder, CRM, and drive subscribers with webinars and marketing software.
Finally, you can create a page with one of your usual builders, and then by selecting the completed page, you can set it as your coming soon page. You can design a countdown with a Date/Time, number size, and color that you prefer, label size, color, days, hours, minutes, and seconds by typing what you like in the label.
3. Maintenance
Maintenance is a great plugin and one of the essential ones for any WordPress site administrator to have. Every site needs repairs and maintenance, and with this plugin, the admin can close the site and enable "503 Service temporarily unavailable". With authorization, set a temporary page and then do all editing needed via the settings of this plugin.
It is fully customizable, and the great look applies to all devices. Add your background image and logo to improve look, even more, opt for the preferable color, and add text. By using this plugin, you will get a retina-ready HTML/CSS layout. Regarding background, full-screen is available as well as blur background function. There is also an admin bar status, and you can set "User login" on the frontend. You will also get Google analytics support, and "503 error" on/off.
Furthermore, background, fonts, and icons come with configurable colors, and the title, text, and headline in this plugin are entirely customizable to your liking. A great feature is that you can exclude pages, one that you select, from the maintenance mode.
If you wonder will your site will be visible while maintenance mode is on, the answer is that it won't be visible to search engines only if you enable the option "503 Service Temporarily Unavailable". Plus, you will get full support and answer to all of your questions within this plugin support. Open tickets in the "official support forum," enter a description of your problem, or ask a question, and you will get the answer quickly from the WP Maintenance team.