If you are working in retail, you know that customers love to compare different styles of clothing or clothing items, and that's why it would be desirable to be able to make comparison tables. But of course, it doesn't have to be only retail. It can be whatever purpose you might need.
A comparison table can be very helpful and needed in every area. We could say you can do it all – create comparison tables and even product boxes that convert with a tool called Affiliatable. In this article, we are going to go through this tool in detail and explain all of its' amazing features.

As we have previously mentioned, working in retail or being a marketer, in general, requires comparing products and placing and designing product boxes. This tool would be heaven for people in the marketing industry, but it can also help bloggers and content creators.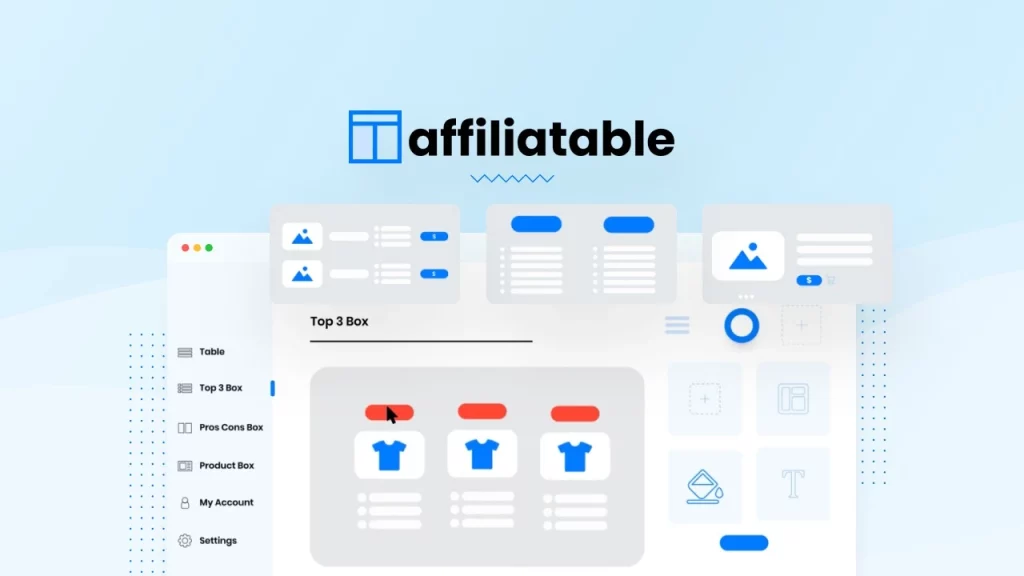 As you can see, this tool is versatile and can jump into many different industries and jobs. Let's continue with praise on that note and move on to the additional features and possibilities this tool offers.

Making comparison tables can be handy, and you can make many different templates with this tool. It is important to mention that the first version of those templates is free, and others are required in a premium version, but you might want to get it after being amazed by this tool in this article.
You can make bland comparison tables, but you can also make different designs, starting with the top three comparison tables. Product boxes are the next possibility this tool offers you; you can make them with some introduction to the product and a picture of the mentioned product.
If you want to explain your products in more detail or even help compare them more, you can always make a pros and cons box and, in that way, let your customers know of every single thing your product offers. All of these amazing options to choose from, and you can do that if you sign up for Affiliatable.
Signing up is completely free and will stay free. You don't need to give out your credit card to sign up or any other important information like such. Reasons to get this tool are piling up, and by the end of this article, you will be ready to sign up!

Another essential feature we need to mention is that there is a WordPress plugin for this tool, and you can easily and with little effort import comparison tables or product boxes. This tool is very compatible and can work perfectly with many different platforms and across multiple of them.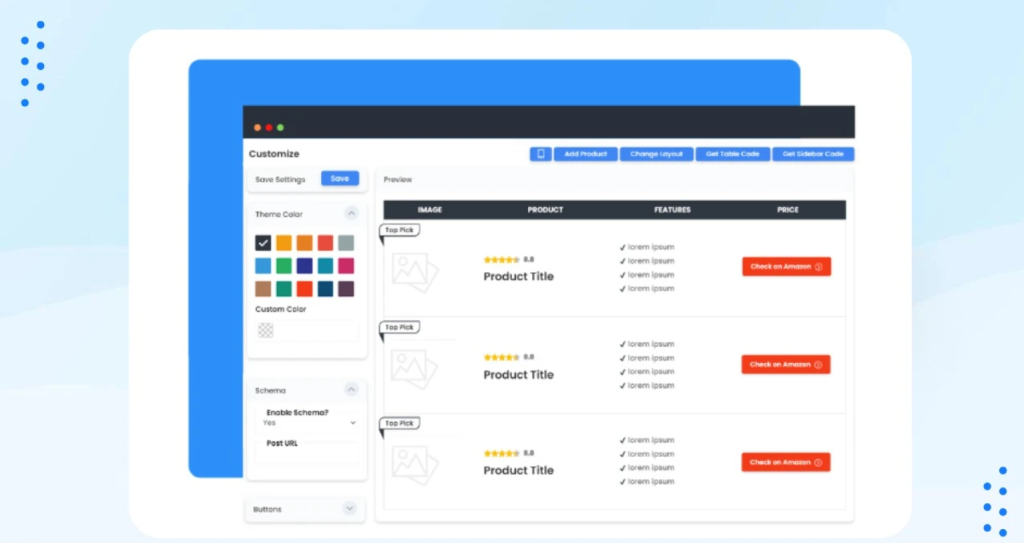 As we have already mentioned, you can use templates while making your comparison tables or product boxes. There are many different tables to choose from, and they are beautifully done. Your comparison tables will look like they have been done by a PRO and will make your look very professional and your website presentable.
We have to mention that they are also customizable, so you can even design them to your liking. One more green tick for Affiliatable!

Your customers don't have to bother and find their locations independently. You can even direct them to the right Amazon store based on location. You can seriously make sure that your customers won't experience any stress. Since we have mentioned Amazon, we must say that this tool offers you Amazon API integration.

You can also be sure that your tool is doing great and everything is being handled smoothly because you can monitor your performance and solve any issues or problems immediately. There is also a feature called Multiple CTA, which allows you to convert across multiple eCommerce merchants.
This means you don't have to be tied down to one merchant all the time. Additionally, you can ensure you will perform amazingly on SERP because every comparison table and product box is schema optimized. You don't have to worry about anything with this tool. It handles every single detail on its' own!
To Conclude
In this article, we have talked about a tool that can help you create stunning comparison tables and product boxes that convert. That tool has a very symbolic name since it already has a "table" and is called Affiliatable.
It can help your business and website with its different features that are supposed to give your customers the best experiences possible. There is nothing this tool can do. Your job is to read this article, head to their website, and sign up for free today.