We all know that apps are crucial for every business in the 20th century. The competition and fight for customers are tough, and to win the race, having a convenient and user-friendly app is obligatory.
One of the ways you can create your web or mobile app is through no code app builder. These platforms will do all coding for you, and you only have to customize the design.
Here is the list of the six best no-code app builders for 2023. One of these six apps will do the job if you are looking for a no-code app builder.
The Six Best No Code App Builders for 2023
No code app builders are useful to everyone since they do not require coding knowledge. The platform takes care of all the coding, and users get beautifully looking apps in return.
1. Frontly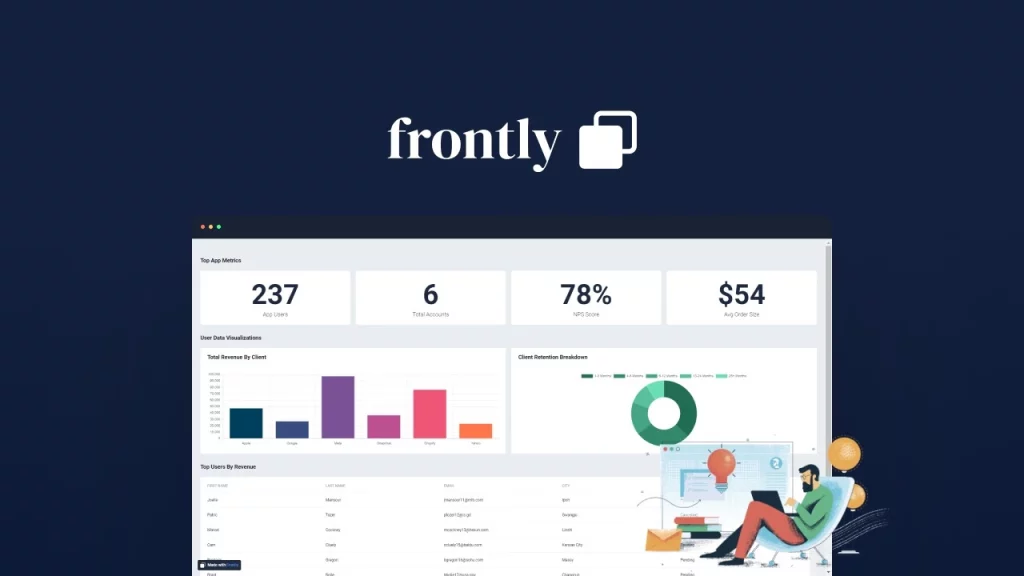 Frontly is one of the simplest no-code app builders on this list. Google Sheets, API integration, or Airtable is everything you need to create fully functional websites.
Frontly is the best no-code app builder for web designers, developers, and SaaS. It has a white label feature, so you can fully customize the app and make it 100% on-brand. The app also integrates with Airtable, Browser-based, Google Maps, Google Sheets, and Rest API.
With Frontly, you can build SaaS or Marketplace apps using only Google Sheets or Airtable data. Also, app building is simple and easy. You can get the no-code app in just a few hours.
2. Stacks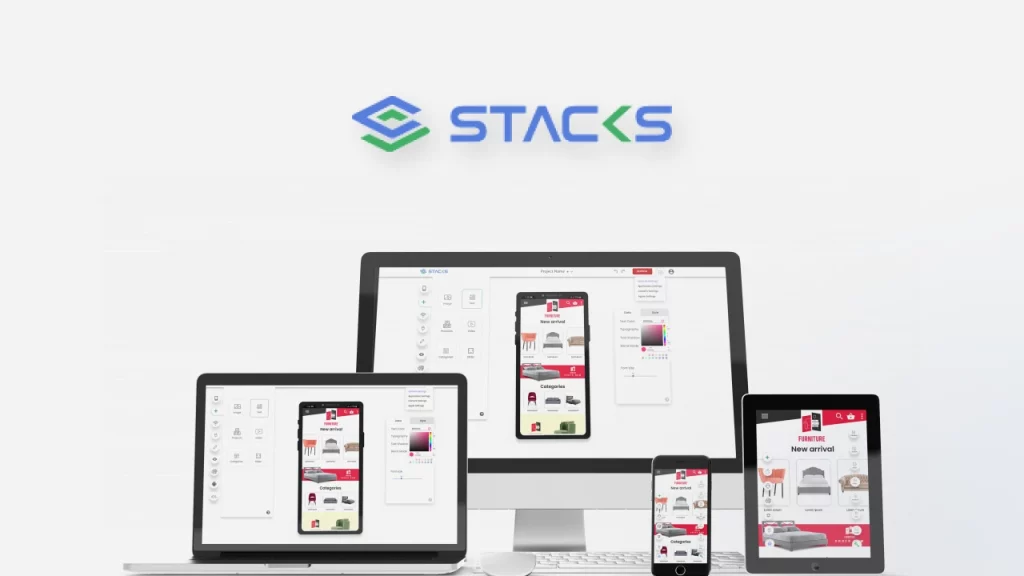 With Stacks, users can create fully customizable iOs and Android apps without a single line of code. You can get your app with only one click and upload it to App & Play stores.
Stacks is aimed at Marketing agencies, small businesses, and web design agencies and integrates with WooCommerce and WordPress.
Users can also build push notifications within the app and control everything from a single dashboard. Stacks also offers 20+ customizable templates that will help you create apps without effort.
3. Conektto API SDLC Platform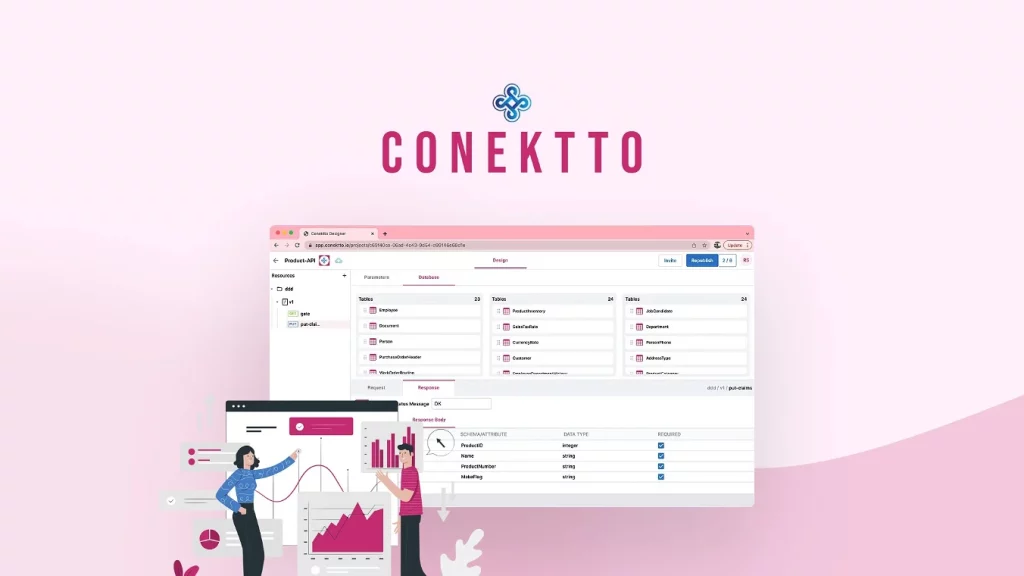 Conektto allows users to build and test API through AI-powered, low-code platform. This app is the best option for QA teams, developers, and product managers. Conektto integrates with API, custom API, MySQL and PostgreSQL.
The intelligent SDLC engine generates API artifacts with only one click and low code. Additionally, you can do all this from one dashboard and save time and money.
The app is created by a team of people with years of experience in the niche. For years the team has built and tested API, and they knew there was a simple solution. They transferred their knowledge into this app.
4. Appy Pie App Builder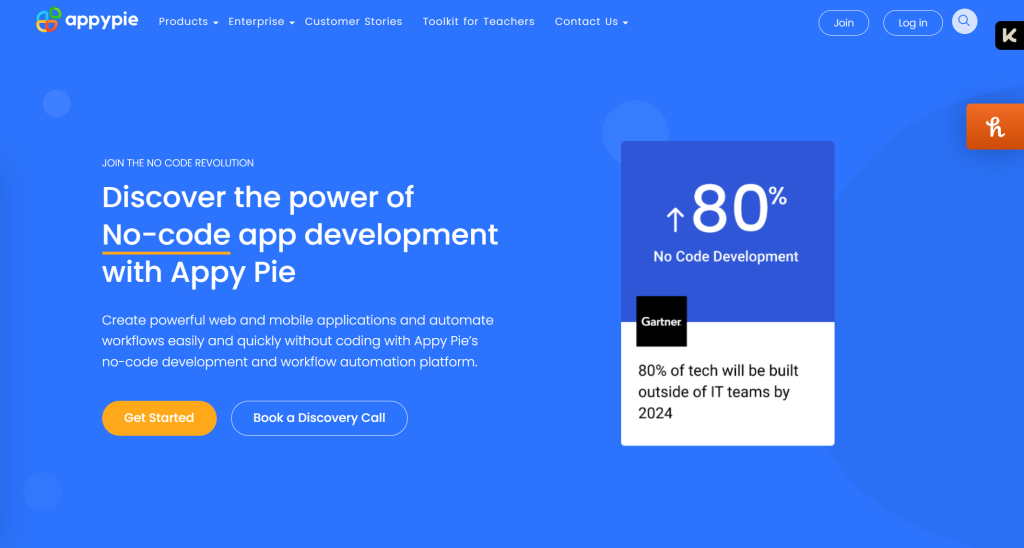 Appy Pie App Builder is one of the well-known and most affordable no-code app builder solutions. This builder offers unlimited design possibilities because it has a graphic design portfolio on the platform.
With Appy Pie, users can create web and mobile apps, automated workflows, and chatbots. Lastly, the workflow automation platform allows users to create powerful integrations. No-code app builder uses drag-and-drop editors, making it easy to navigate while designing.
5. Quickbase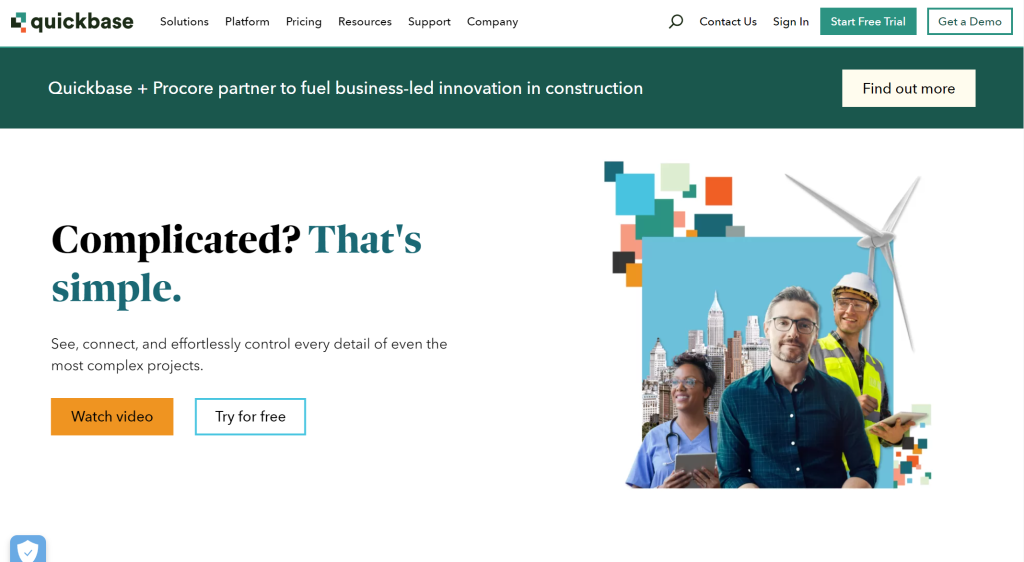 One of this no-code app builder platform's biggest traits is its affordability. Quickbase allows a 30-day free trial; after that, you can choose one of the three plans.
The most affordable one starts at $600 per month. Quickbase brings teams together to work on app development and create a customizable solution.
6. Betty Blocks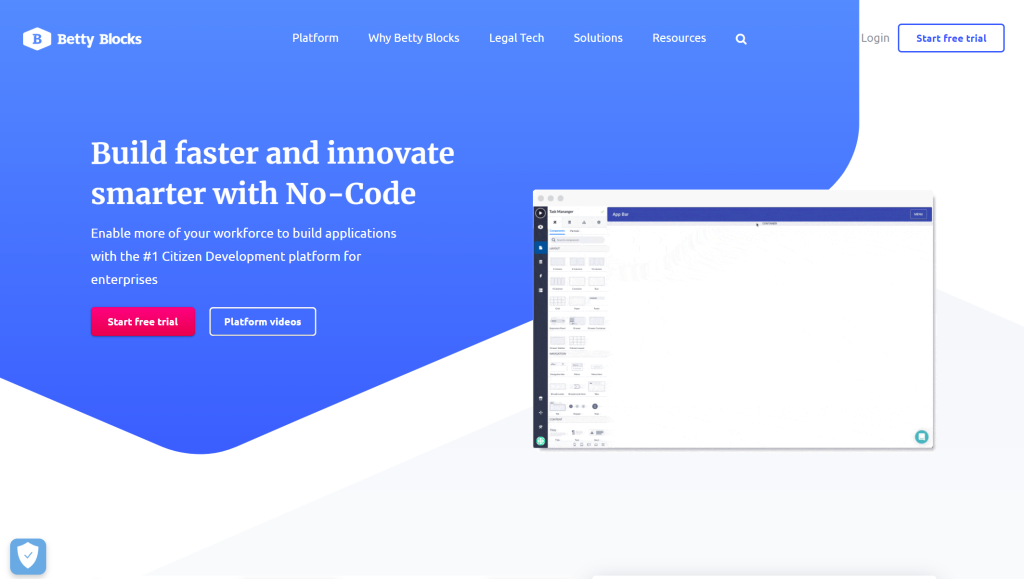 This is one of the well-known no-code app builders on the market. Betty Blocks wants to allow everyone to build an app for themselves with a simple and intuitive platform.
Betty Blocks has a powerful UI builder that makes app development fast and simple. Additionally, the platform supports multi-device and cross-platform functionality.
The Six Best No Code App Builders for 2023
This was the list of the best no-code app builders for 2023. All of them will build beautifully looking and user-friendly apps for you. But if you need to choose only one no-code app builder platform from this list, choose Frontly. Why?
Because the platform is simplest to use – all you need is Google Sheets or Airtable to create an app. It doesn't get any simpler than that!
Also, the app is completely free, and you get the following:
25000 Monthly API requests
1 user
Membership feature for 100 members
Personalized subdomain
Access to the Front template library
Embed app pages within your existing website