List of the 10 Best New Smartphones Coming in 2020 – This month is December and the last month of 2019, soon we will welcome the new year 2020 which will welcome lots of updates, especially in the field of technology. Technological developments are growing very fast, especially in the fields of smartphones and the internet.
As I have published in previous articles, we will soon enjoy a lot of updating technology. For those of you who might be waiting for 2020 and waiting for the arrival of a new smartphone that will be released in 2020, you have to be patient and be ready to buy a new gadget full of new technology.
Buying a new smartphone at the end of this year certainly looks very awkward and most gadget enthusiasts are waiting for 2020 to buy a new smartphone that may be equipped with a 5G internet network , supports a much faster USB4 port for data transfer and charging, and also supports WiFi technology 6 . Which are all new technologies that are likely to be brought by smartphones released in 2020 and all of them are enhanced with a focus on speeds that are much faster than the previous technology.
And here are 10 lists of the best Smartphones that will be coming in 2020. So, let's dive into this list of the latest smartphones so that you won't be curious anymore.
1. Apple iPhone X Fold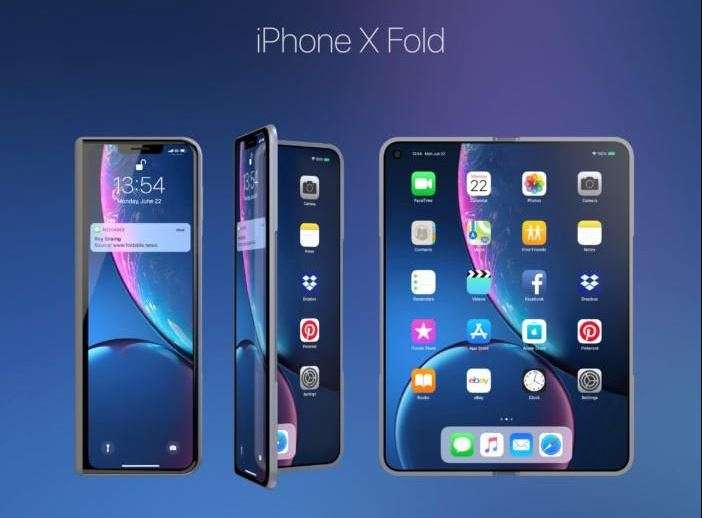 Apple won't launch a moveable smartphone somewhere in 2019 but that doesn't mean the company won't launch a foldable phone in the years to come. There are strong rumors that Apple will introduce the first foldable smartphone called the iPhone X Fold which seems to be the new and Best Smartphone of 2020.
One can take a look at the patented image – which shows that the upcoming Apple phone is foldable. On top of that, there are plenty of iPhone fan-made renders, which shows just how precise this phone is. However, nothing is official and all the news will hopefully come true in 2020.
2. Xiaomi Mi 10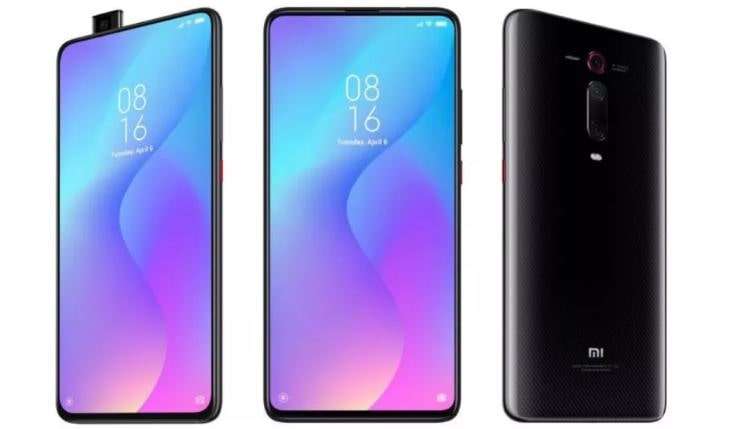 Further rumors are also circulating for Xiaomi Smartphones, wherein Xiaomi will launch its new flagship device in China almost a few days before Mobile World Congress 2020. In terms of price, it's estimated to be around £ 500 which seems to be at odds with the upcoming LG G9 and Galaxy S11.
The Xiaomi Mi 10 is one of the best and the best new Smartphones coming in 2020 with the expected Qualcomm Snapdragon 865 chipset, a giant 64MP Samsung camera and MIUI 10. The rest of the expected features include a 5000mAh non-removable battery which is a big improvement on currently available Cell 3300mAh and 6.2 inch screen. Most likely the Mi 10 will say goodbye to the notch and follow the perforated route instead of a pop-up camera.
3. Nokia 10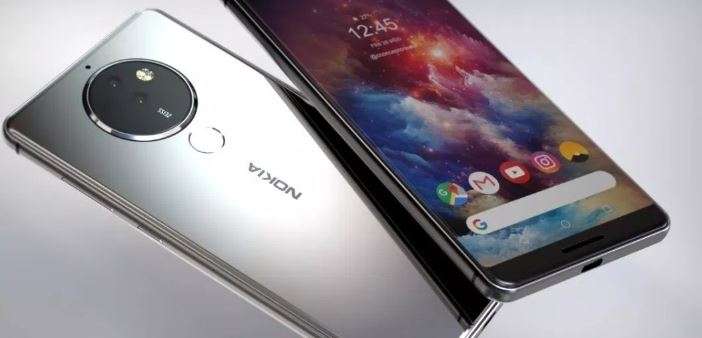 Does that sound realistic? Maybe not, but Nokia is expected to launch Upcoming Mobile 2020 which is named Nokia 10. This smartphone might actually be released in 2020 and is said to be loaded with a combination of dual 48MP (wide-angle and telephoto) camera sensors behind it with Optical Image. 4-axis stabilization.
On the front, on the other hand, there will be a 16MP selfie camera for video calls and to make your selfies even more enjoyable, and the front camera will be sufficiently capable of recording 1080p videos. Rumors suggest that it will have a 6.5-inch screen and other features including dustproof, water resistance and Quick charge 4+.
4. Samsung Galaxy S11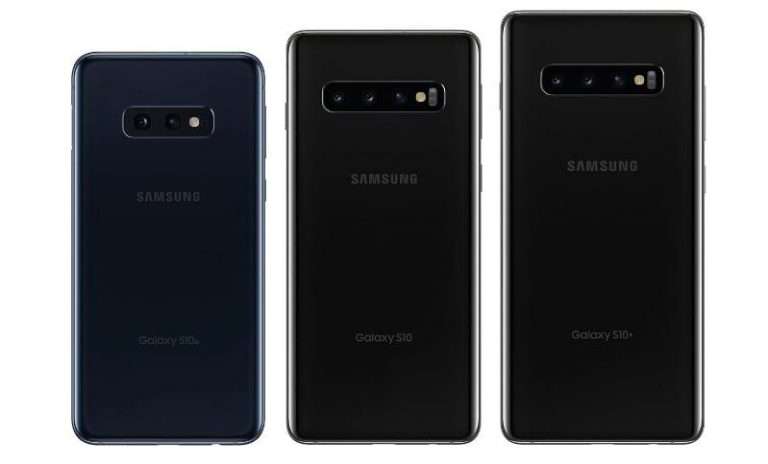 The best new smartphone of 2020 from the Samsung Galaxy S-series is most likely the Samsung Galaxy S11 which will borrow some features from the Samsung Galaxy Note 10 such as 45W fast charging, upgrades and high quality cameras and color options. It will have a heart rate sensor and a dedicated Bixby button but appears to lack the standard 3.5mm headphone jack.
It will use Qualcomm Snapdragon 865 Chipset in some markets whereas UK audience will get the latest Exynos Chipset. Additionally, it will show off a significant camera update (most likely a 64MP lens) and a smaller front-facing camera catout.
5. LG G9 ThinQ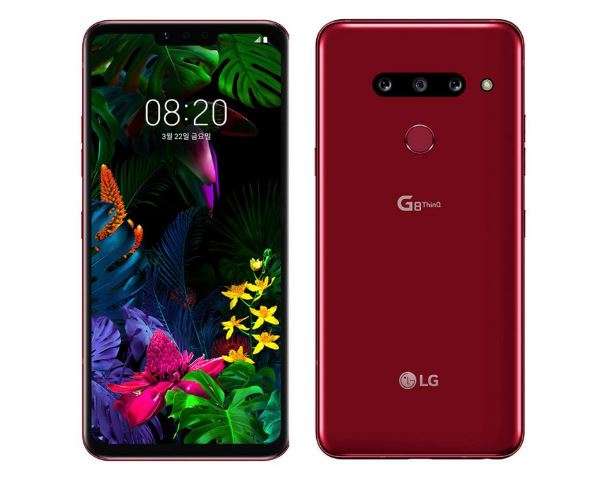 Online media sources don't reveal much about the LG G9 ThinQ but it will most likely be launched at Mobile World Congress 2020. According to LG itself, the V-series will not have 5G internet network connectivity while the G-series will continue to use the internet on 4G.
It is possible that this smartphone will come with a curved notched screen, rear-mounted fingerprint scanner and a dual lens camera. However, the LG G8 ThinQ excels when it comes to display and audio quality and expecting the same for the LG G9 ThinQ as well. The LG G9 ThinQ, moreover, is expected not to have the 3.5mm headphone jack that Samsung has built into the recently released Samsung Galaxy Note 10.
6. Huawei P40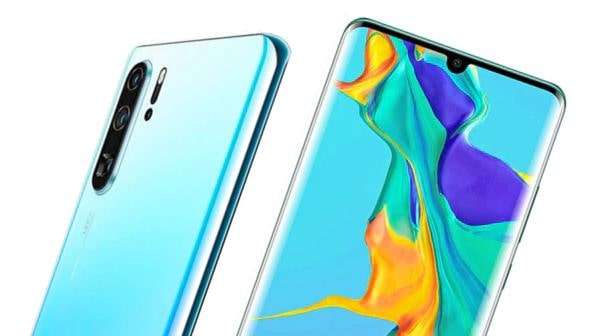 Without a doubt, various new and best smartphone launches that will be present in 2020 and interestingly, the Huawei P40 and P40 Pro will be one of them. Huawei usually launches P-series devices after MWC and these two devices are likely to be released in March alongside the 5G internet variant. There are several sources, suggesting that it will be named Huawei P400 but I predict that the P40 will be the successor to the Huawei P30.
Huawei's P-series devices are well known for their photography – hence, the upcoming Huawei P40 Pro will have a fifth camera which will conflict with Nokia Penta-lens camera configurations such as the Nokia 9. It is expected to be armed with the HiSilicon Kirin 990 Chipset which has now been tested for the Huawei Mate 30.
7. OnePlus 8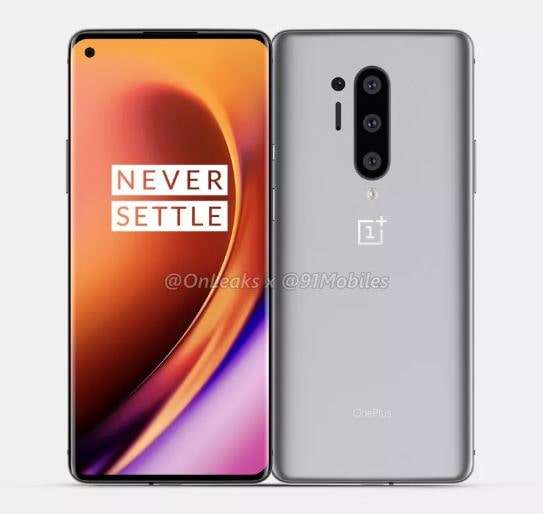 OnePlus isn't finished with all phones in 2019, but the design of the upcoming OnePlus smartphone has now leaked – showing a punch-hole camera on the front for selfies and video calls. The phone from the front looks a lot like Samsung with a punch-hole and curved display. And the price of this OnePlus 8 smartphone is likely to be priced at £ 800 or slightly less.
Compared to the OnePlus 7 Pro, the OnePlus 8 has a few differences, namely a depth-sensing 3D Time-of-Flight sensor (something only premium smartphone features feature), and a slightly smaller 6.65-inch screen.
Other features include the Qualcomm Snapdragon 855 Plus Chipset – designed for gaming, and OnePlus has added a digital wallet "Google Pay," also known as "OnePlus Pay" for contactless payments. Note that this feature was announced in India only, it is likely only available there.
8. Microsoft Andromeda Foldable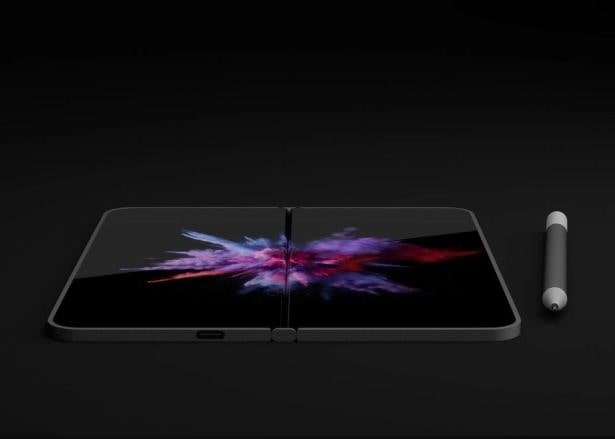 So far, only Huawei and Samsung are the leaders in the foldable smartphone world with the Huawei Mate X and Galaxy Fold phones respectively. Very similar to the two, it has been rumored that Microsoft is currently working on a foldable smartphone called Andromeda, and it is expected to be available in online stores for you to buy in 2020.
According to reports, it will be a buttonless smartphone with a clamshell design and could arrive with a stylus like the Microsoft Surface Laptop. This foldable smartphone will have the function of turning it into a tablet by folding it like Huawei's Mate X and smartphones when folded in half.
What's more, Microsoft has plans to work on the Windows platform as well as a handy onboard app that will work flawlessly on their foldable smartphone.
9. Xiaomi Mi Mix Flex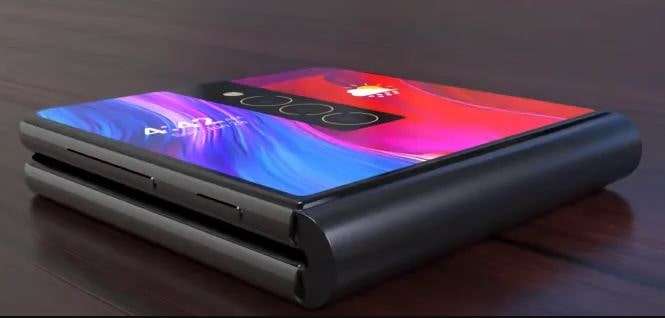 One of the leading smartphone brands "Xiaomi" is ready to win the hearts of millions once again with the upcoming "Xiaomi Mi Mix Flex" foldable smartphone with dual screens.
The phone, according to sources, will have a 3rd camera outback – designed for the amazing hidden earpiece as well as a pop-up selfie camera. The revealed strong specs and novel design show a premium price tag (as yet unknown), however, an official release date has yet to be announced.
A number of specs are speculated for the foldable Xiaomi Mi Mix Flex including a 6.2-inch screen, Qualcomm Snapdragon 855 Chipset – partnered with 6GB / 8GB RAM and Adreno 630 GPU.
It has an internal memory of up to 128GB, a 20MP + 16MP + 8MP rear camera and a single 25MP camera on the front. It is expected to debut in three different colors – Silver, Black and White. It will run on the Android 9.0 Pie operating system and will have a 4200mAh battery to support it.
10.iPhone 12 (2020)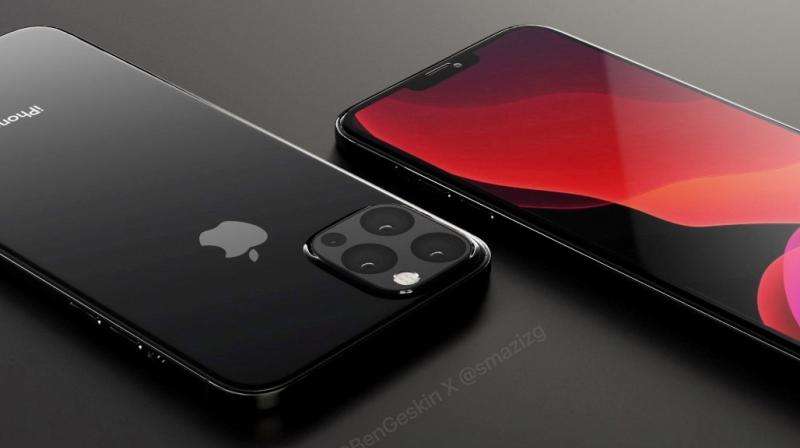 The iPhone 12 is one of the most eagerly awaited smartphones coming out in 2020, much like Apple's iPhone every year. Obviously, it won't land before September 2020 but it will most likely reach its limits with its unique and distinct design, a number of incredible cameras and more.
This will be Apple's first and foremost iPhone to support the 5G internet network. It's rumored to be the first too to kill a notch and show off Touch ID functionality in the display. Still, it's too early to guess, but a report published by Barclays analysts suggests that it will have a significant amount of RAM compared to the iPhone 11 Pro Max, a steel frame and square-edged stainless steel glass on both the front and back.
As for the price, it's not expected to stay in line with 2019 iPhone devices – thanks for a significant upgrade. The iPhone 11, for example, costs £ 729, iPhone 11 Pro users return £ 1049 and the iPhone 11 Pro Max costs £ 1149.So, the price range may go up – maybe even higher than we think.
Conclusion
2020 seems to be a very good year for the presence of various smartphone brands. Samsung will try its best to continue to lead the charts with the 1st position while Huawei will do its best to become the number 1 smartphone brand in the world. It is too fast to expect something because no one knows what will actually happen in the world of smartphones and of course it is also inappropriate to mention which of the best smartphones will be available in 2020, and also what features will be brought after so many new technologies are present that support it. .