5 Best Digital Wallet E-Wallets in Indonesia – The rapid development of smart phone technology and an even and fast internet network, has made people's habits increasingly change towards being instantaneous, one of which is wanting to do various kinds of transactions through their hands, namely with a smartphone, they can now make any cashless payment without the hassle.
With the presence of this phenomenon, many financial companies have launched their best digital wallets or e-Wallets to make it easier for users to make payment transactions such as buying credit, paying TV bills, BPJS bills, PLN, online shopping, offline shopping and much more only through applications in their smartphone.
There are so many advantages of payment transactions using this digital wallet, apart from being able to make non-cash payments, you will also definitely get a return from transactions that you do easily without the hassle as when you shop using cash. And especially if you are in big cities, shopping using a digital wallet can be done at various offline stores or merchants that have collaborated, so there are many advantages of using this e-Wallet. Even though there are still drawbacks, namely, you can only use your digital wallet when it is connected to the internet and it is also limited to merchants who have collaborated only.
Read: 3 Best Online Payment System Services Apart from PayPal
1. GoPay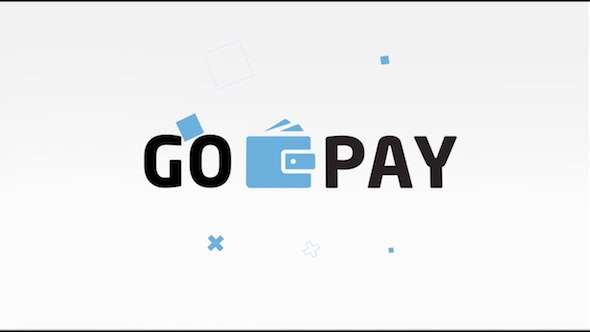 GoPay is an application-based payment service which is an application from the GO-JEK Online Ojek, this is the best e-Wallet digital wallet in Indonesia that makes it easier for you to make non-cash transactions and even easier. Now you can enjoy the latest features of GO-PAY that are not only available to pay for GO-JEK services but also can offer your various financial transactions non-cash. There are two types of GoPay accounts, namely standard with a maximum transaction balance of 2 million, and upgrade accounts with a maximum balance of 10 million.
With GoPay you can make payments for pulses and data, pay bills such as BPJS, PLN, Wifi, Credit installments, indihome, PDAM, Pay TV, online shop payments and even offline stores and much more. You will get many benefits using e-Wallet because there are lots of promos and even discounts of up to 50%.
Last but not least, pay for everything hassle-free with GoPay. It's simple and very fast! Not to mention that you can transfer your GoPay balance to your friends, and also withdraw the balance to your bank. All you have to do is verify your GoPay and register your bank account.
2. FUNDS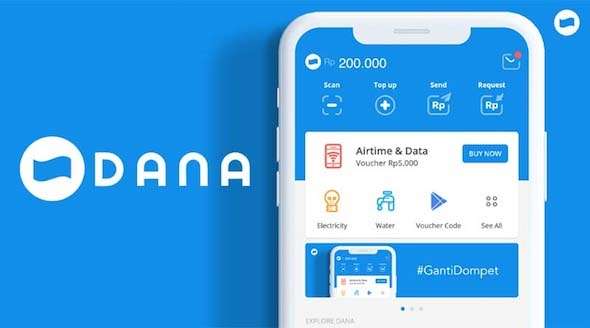 DANA is Indonesia's best e-Wallet or digital wallet that can be relied upon anytime and anywhere. With a powerful all-in-one payment app, you can safely make cashless and cardless payments for everyday necessities such as offline purchases, cell phone top ups, and bill payments. DANA's various features give you the convenience of faster and more practical transactions from the palm of your hand.
DANA Protection – Money Back Guaranteed: Empowers you with a multi-layered security system that keeps all DANA transactions safe and secure.
Scan QR Code to Pay: Enjoy fast and easy payments at the cashier by simply scanning your DANA QR Code.
Send & Receive Money Easily: Transfer to other people at no extra cost using their mobile number and receive money in an instant by simply scanning your DANA QR code.
Hassle-Free Bill Payment: Save even more on mobile phone refills and pay all your bills including electricity, water, BPJS, and installments!
Use DANA Balance or Bank Card? : Easily make payments with your DANA balance or debit / credit card stored securely in the DANA app.
DANA Surprize: Get extra cashback & discounts! With every transaction of at least IDR 20k, you will receive tokens to play DANA Surprize & win amazing vouchers.
3. OVO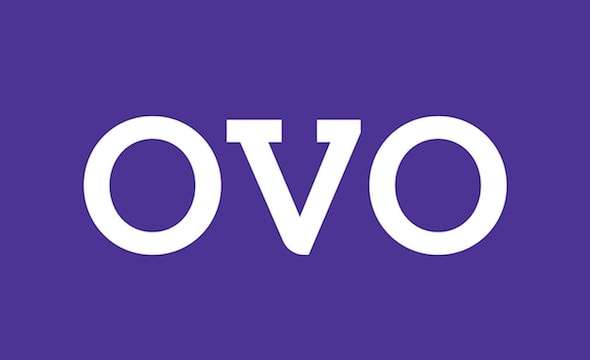 OVO is the next best digital wallet or e-Wallet application in Indonesia which is a very fun mobile application payment system for making various online payment transactions through your hand. Apart from making sure your financial transactions are as simple as cashless, as fast and safe as possible, every time you pay with OVO, you will get a lot of benefits.
With thousands of OVO merchants across Indonesia in various categories ranging from F&B, Fashion, Beauty, Entertainment, Transportation, Travel, and more, plus exclusive partnerships with many major brands, OVO continues to expand their merchant and top up points.
By downloading OVO via your smartphone, you can do various easy things such as:
Go anywhere without cash when you make transactions at thousands of OVO Merchants. It's wallet-free, worry-free, and hassle-free, as for example, you no longer have to wait to get your change back
Collect and pay with OVO Points (1 OVO Point = IDR 1)
Get exclusive promotions and offers for OVO users
Upgrade to OVO Premier to allow Peer to Peer & Bank Transfer + to increase your maximum OVO Cash balance to IDR 10,000,000
Top up your OVO Cash via ATM, m-Banking, Internet Banking, Debit Card or through selected Merchants.
Pay or refill your Electricity, Telephone, Internet bill and pay your Best Insurance premium bill
Donate to charity and help others in need
Start Investing
4. Sakuku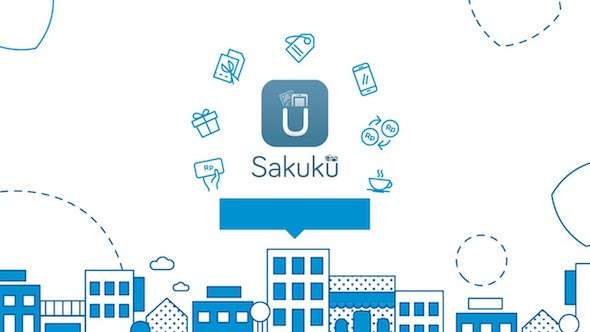 Sakuku makes your hangout even more all out. Sakuku is electronic money that can be used for shopping payments, topping up credit / data packages, buying game vouchers, and other banking transactions. This is the best digital wallet or e-Wallet in Indonesia issued by one of the largest banks in Indonesia, namely BCA (Bank Central Asia). Even with my pocket, you can activate QR, which allows you to pay for your groceries at physical merchants / shops or online merchants / Sakuku websites and transfers to other Sakuku users by simply scanning the QR code.
Get all the benefits that Sakuku has to offer!
Easy: just download the app from the app store to open an account
Practical: use your phone number as your account number
Free: no monthly admin fees
Perform various transactions with Sakuku, including:
TopUp / Cash In at ATM BCA, KlikBCA Individual, and BCA mobile
Request for account balance
Account movement
Payments at physical merchants offline or online
Mobile recharge (your number, other numbers, or upon request)
Transfer Sakuku (send and request transfers to fellow Sakuku users)
Transfer BCA, send money to the BCA account
Cash withdrawal at ATM BCA
Split Bill, distribute bills to fellow Sakuku users
Contacts, to see your friends who use Sakuku
5. LinkAja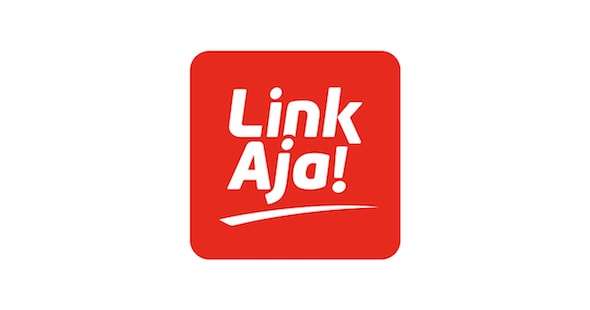 Linkaja is another best Indonesian e-Wallet digital wallet which is a financial technology service published by PT Fintek Karya Nusantara ("Finarya") and is a product owned by Indonesia's largest bank , Mandiri, which offers an easy and safe way to pay for daily needs. You. This application includes various types of non-cash transactions, from paying transportation costs, buying food & drinks, topping up credit / data, paying bills, and much more!
The following are the service specifications from LinkAja:
QR Code: Merchant Payments Faster & Easier using QR Code by scanning the QR Code provided at LinkAja merchants.
NFC Sticker: Allows you to make transactions using the LinkAja NFC Sticker at more than 50,000 merchants from various categories of trading partners, such as Transportation, Entertainment, Food & Beverage, Beauty, and many more!
Token: Payment using the Token code at LinkAja merchants.
Easier Money Transfer: Enjoy the convenience of sending money / balance to other LinkAja users via a phone number. You can also send money to a bank account.
Top Up & Data from All Operators: Find a wide selection of top-up and data packages from all operators at the best prices; pulses & data starting from IDR 1,000!
Pay all your bills: Easily pay all your bills from paying for electricity, water, gas bills, and it's much safer via the app
Buy Game Vouchers: Buy vouchers for your favorite online and mobile games at the best prices, only on the LinkAja app.
Donating: Through the LinkAja app, you can donate anytime and anywhere to several charities
Various promos and attractive offers! : Be the first to get information about the latest promos through the LinkAja app!
Nearest Merchant Locations: Now you can find new merchants around you with the closest feature in the LinkAja app.
Link Debit Card: Easily move your physical wallet to LinkAja for a better #Cashless experience.
Pay for Transportation: Roam around the city with ease without having to worry about cash!
Electronic Money Card Top Up: Using one application, you can now load your e-money card smoothly
Buy Roaming Package: Explore the world and stay connected with roaming packages!
Buy Insurance: Choose from various types of insurance for extra protection anywhere, anytime
Pay Vehicle Tax: No need to come in person and pay at the counter – easily pay from the app!
And those are the 5 best e-Wallets or digital wallets in Indonesia that you can choose to install on your smartphone to help make various kinds of cashless transactions that are fast, easy, safe and fun. Hopefully this article was useful for you and good luck. 🙂