TaskHive – WordPress Theme For Web Freelance Marketplace – With the advancement of the internet as it is today, there is a lot of work that can be done online, such as computer programming , translation, design, video creation, landing pages, website creation, audio transcription and many more. Most of the online jobs are paid per project and it is very profitable and of course this kind of work can be very convenient. A person who works online can freely choose where they want to work, and when to work (as long as the deadline is met).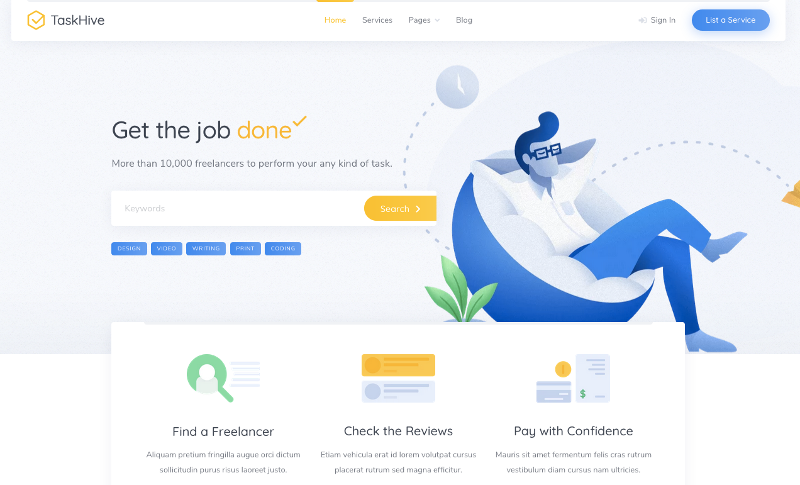 Freelancers usually use platforms like Fiverr and Upwork to promote their services. In return, freelance platforms can charge freelancers a set fee from their income and / or charge employers who use their services. So, building a freelance platform is a great way to make money, especially if you already have a large list of freelancers with a certain experience and portfolio.
Read: ListingHive – Free WordPress Theme For Property Listing Directory
However, building a freelancing platform isn't easy. You need to consider various things, such as programming a website and setting up a payment gateway to send payments to freelancers and receive payments from users. Web maintenance can be a problem too – you should always keep your freelancing platform up to date with new features and security patches to keep your users alive.
However, you don't need to worry about that, if you want to create a website as a platform to accommodate freelancers and reap the benefits of the freelance platform you created, you can use WordPress with the help of the TaskHive theme from HivePress which is specially created to create a freelance marketplace website. with a full range of features needed.
What is TaskHive?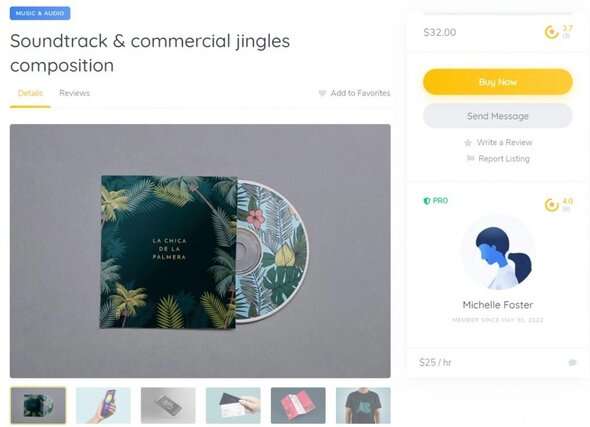 TaskHive is a full-featured freelance platform suite built on WordPress, with the most used content management system on the web worldwide. This is a special theme for creating a freelance marketplace website that is packed with all the WordPress plugins and extensions needed to build a marketplace for freelance services or digital downloads, such as Fiverr or Creative Market. With TaskHive, you can build a freelancer platform in seconds. Of course, if you're looking to tinker or do some customization, TaskHive is highly customizable to the needs of your freelancing platform.
Packed with full features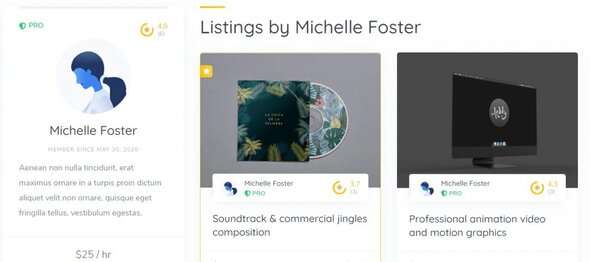 Loaded with features yet lightweight and easy to use, you can use TaskHive as is right away. After activation and some basic settings, you as a website owner can immediately find freelancers to register on your site, and freelancers can show off or sell their services easily. However, its features can be extended via a series of extensions, which are available on the HivePress website.
TaskHive includes 7 free and 2 premium extensions (Marketplace and Tag), all of these extensions are needed to build a freelance marketplace or digital download, similar to Fiverr, Upwork or any other Creative Market. So, you can use one of the 9 extensions for free, and install only the functionality required for your site without fear of slowing down your site.
Can be expanded by design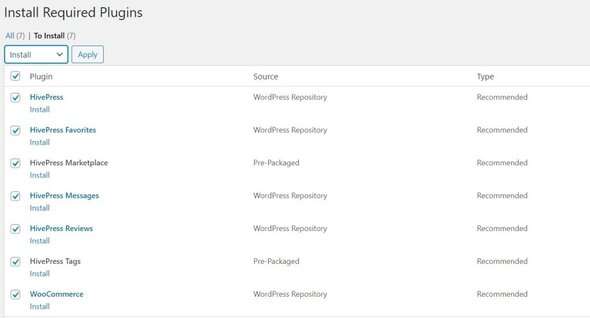 For example, you can install the free Messages extension so that freelancers and employers can communicate with each other, allow freelancers to request payment for their services through your services and showcase their digital products, and activate a payment gateway via WooCommerce, an e-Commerce plugin for WordPress.
It's also easy for users to register on your website. With free extension Authentication, users can register through their existing social media accounts, such as Facebook or Google. This eliminates the need for users to remember passwords or other passwords.
After registering, users can choose to publish their services or search for the services they need. Responsive service listing page – users will have no trouble navigating the page. Then, if activated on your site, they can mark the list of services as favorites (with the free Favorite extension) and / or purchase the service directly on the listing detail page. A ranking system also exists (with the free Reviews extension) to get rid of the list of malicious services.
Easy to monetize
To maximize your income as a platform owner, you can charge freelancers to post their digital products or services, and / or take a certain percentage of their earnings. Costs can be determined easily on the administration panel page.
Very customizable

Of course, as a WordPress theme, everything in TaskHive is highly customizable. TaskHive is compatible with Loco Translate, so you can translate and localize the site according to your users' needs. You can also customize your theme with your content and images. If you are comfortable with PHP, CSS, and JavaScript, you can even create and develop and customize many aspects of a theme via the powerful API.
Trusted by 1,000+ websites
The highlight of TaskHive's complete feature set is that it is powered by HivePress, a free, multipurpose WordPress plugin that lets you create all kinds of directories and list websites. Trusted by over 1,000 active websites, HivePress has a friendly community of website owners who share their tips and advice.
Apart from community support, TaskHive is also directly supported by the developers, so that every problem is resolved as quickly and as best as possible, by people who know and understand their product both inside and out.
Read: Facebook Marketplace: Easy Ways to Buy and Sell through Facebook Groups
Conclusion
In short, TaskHive is a lightweight yet highly functional WordPress theme loaded with features that will allow you to easily build online marketplace freelance platforms such as Fiverr and Upworks, where anyone can sell their services or digital downloads. The customization, community, and ease of use of TaskHive are unmatched, and it's a very cheap platform.