ListingHive is a free WordPress theme for a lightweight, clean and modern property listing directory. By default, this is just a minimalist blog theme, but if you install the free HivePress plugin, you can easily create all kinds of property listing directory websites that you can use to create websites for buying and selling houses , apartments, boarding houses, hotel rentals, car rental, job vacancies and much more.
Let's take a deeper look at this ListingHive theme, and find out why it should be your WordPress theme of choice for directory listings.
Truly Multipurpose
There are no niche specific attributes or features on ListingHive, so you can use them to build a listing directory website for any niche. Whether it's a business directory, job posting, real estate, classifieds, car rental or basically any listing website – ListingHive is a great choice for those kinds of websites!
You can make any attribute searchable, filterable or sortable and group it by list category. By adding category-specific attributes, you can manage directories with different listing types within the same site.
Easy to use
ListingHive's settings and options seamlessly integrate with the WordPress dashboard, so if you have basic experience with WordPress, you'll be up and running in a few minutes. All the settings and options are very intuitive, for example if you want to change the number of listings shown per page you can simply navigate to Settings → Listings → Displays to change it. Each somewhat complex option will reveal information in a tooltip, to help you understand what it does without having to read the documentation.
Functionality can be expanded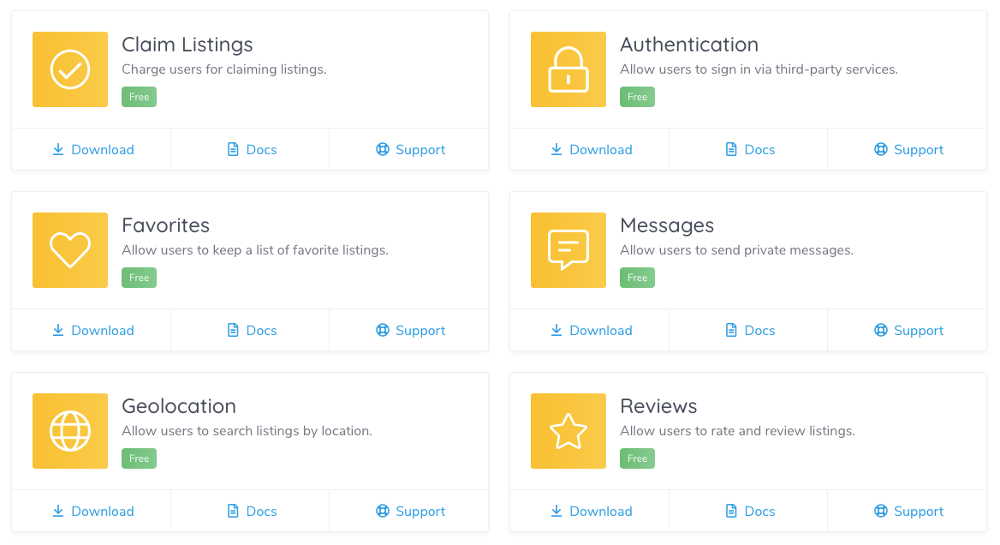 ListingHive comes with many free extensions that let you easily extend core functionality with 1 click, right from your WordPress dashboard. This way, you can avoid bulging your site with unnecessary settings and features, and install only the ones you need. There are 7 free extensions currently, and more are in development:
Authentication – Allow users to sign in via a third party service, such as Facebook or Google.
Favorites – Let the user save a list of favorites lists.
Messages – Let users reply to listings or send direct messages.
Geolocation – Allows users to search for lists based on location and display them on a map with Google Maps integration.
Reviews – Allow users to rate and review lists, sort the list by rating and display the average rating for each list.
Claim List – Bill users to claim their listing.
Paid Lists – Populate users to add, view and update lists.
Read: TaskHive – WordPress Theme For Freelance Web Marketplace
Crazy Customizable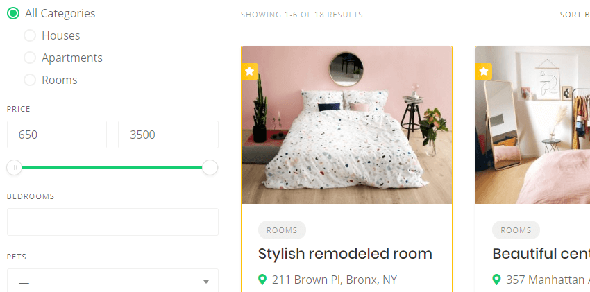 ListingHive is integrated with the WordPress Customizer, meaning you can easily change the site logo and icon, primary and secondary colors, headings and body fonts. You can also set a custom header image for the entire site, and for each page separately.
With the free HivePress plugin, which implements the directory and listing features for ListingHive, you can create a unique listing website using different settings and extension combinations.
Easy to Monetize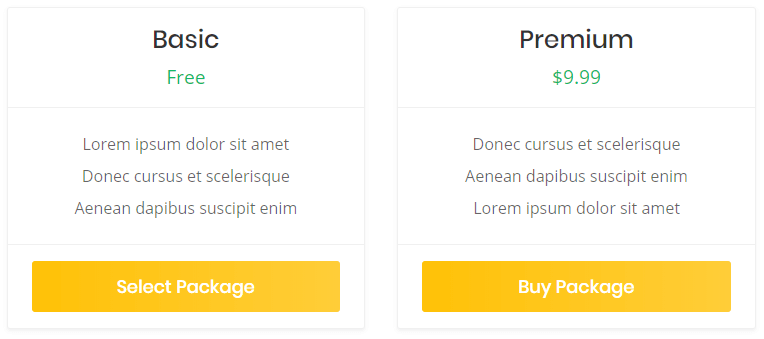 ListingHive is compatible with the WooCommerce plugin, the most popular e-Commerce plugin for WordPress, and WooCommerce integrates with dozens of payment gateways available for any country, so you will be able to monetize your site in no time.
The first option is to use the HivePress extension that integrates with WooCommerce, such as a Claim List or Paid List. Paid list extensions allow you to bill users to add, view and update lists, while Claim List extensions allow you to bill users to claim their listings.
Another option is to use WooCommerce to run a shop along with a listing directory, so you can use HivePress listings to increase sales of your WooCommerce products.
Developer Friendly
If you are familiar with CSS, then customizing the layout and style of ListingHive will be very easy for you. Since we follow the BEM methodology for constructing HTML and naming CSS classes, the entire structure is very semantic and the CSS classes are human readable.
There are powerful API hooks (WordPress actions and filters), which let you customize basically all aspects of your site. It is possible to customize any template, form or menu by using filters or associating a custom action to any event, such as creating, updating or deleting a listing.
On top of that, there's a built-in REST API, so if you're not happy with ListingHive's front-end, you can develop your own front-end, or even a mobile app, and use the HivePress plugin as the back-end for you. list of websites.
Safe by default
Developers followed best security practices when developing ListingHive. Every user input is sterilized, and any output is properly escaped. Any action, such as adding or removing a listing, checking user authorization, and so on.
Users can manage their accounts and listings via only the front-end form, so they won't even know you're using WordPress. There are also moderation and reporting options, so you can approve listings that are submitted manually, and let users report inappropriate listings.
Plus , there's a built-in reCaptcha integration, so you can protect any available form from spam bots, without changing any code or installing third-party extensions.
Updated Regularly
Developers are constantly working on improving ListingHive, the HivePress plugin, and its extensions, and there are updates released at least once a month. Since it's in the active development stage, they listen to any input or suggestions, and your suggestions might actually be implemented.
You can forget about manual updates by uploading a ZIP package, both ListingHive and HivePress are listed on the official WordPress repository, so you will receive automatic theme updates right on your WordPress dashboard.
Supported by Developers
The developers provide free support that includes bug fixing and answering questions about ListingHive, and they always aim to reply to tickets within 24 hours or less. Support is provided by ListingHive's developers, so problems are resolved in the best possible way, and you get the most suitable suggestions for ListingHive because the developers know their product well.
Community Supported
Unlike some of the proprietary WordPress themes, ListingHive is completely free to use and is licensed under the GPL. Meaning, it doesn't depend on a single developer, and anyone can contribute to ListingHive's development to keep it up to date and supported. As a result, it will never be neglected if there is an active community.
ListingHive is currently trusted by 900+ websites, so there is a community of at least 900 website owners, ready to share suggestions or help other website owners find solutions or resolve issues related to ListingHive. Join the ListingHive community forum to share your suggestions and help developers keep ListingHive cool!