5 Tips for Becoming a Famous Blogger – Being a blogger and having a famous blog is indeed a dream for every new blogger, and this activity if pursued seriously will also generate extraordinary income.
For those of you who have a hobby of writing, maybe you can try to channel your hobby of writing on blogging media. Besides your writing will be read more by visitors from various regions and provide benefits to others, you may become a famous blogger and have an income from the blog.
Currently, there are many well-known bloggers who often appear and are famous both on television and social media, such as bloggers who have an interest in fashion bloggers , food bloggers , or travel bloggers.
For those of you who dream of becoming a famous blogger, now is the time to wake up and read the tips below so that your dream of becoming a famous blogger will come true soon.
5 Tips To Become A Famous Blogger
Here are 5 easy tips that you can follow to become a famous blogger, the tips below are just the important but easy to do. Because the most important and difficult thing to be a successful blogger is to be consistent and never give up.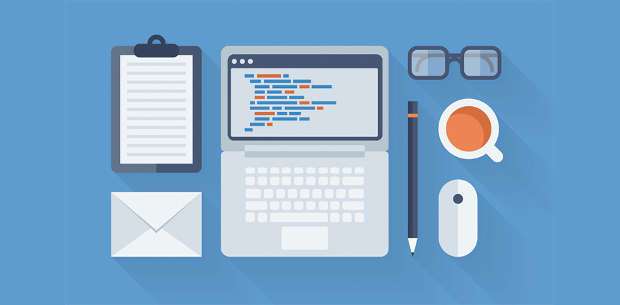 1. Domain Name
Domain name is the name of your blog, so choose a domain name that is unique and reflects the purpose of your blog. You must choose this domain name carefully and with full consideration because it can be a brand (brand), an identity and also a reflection of its owner. In addition, you can choose a domain name that has meaning according to the niche of your blog. Try not to use a paid domain name for free. The price of a relatively cheap domain is only around 100 thousand to 130 thousand per year, at that price it will make your blog look more serious and professional because it is not a free name.
2. Blog platform
For beginners who are learning to create a blog, they can choose to use a free blogging platform such as Blogger or WordPress. Because both blog platforms are very popular and easy to use even for beginners. And with this platform you can have a blog with an attractive appearance because you can easily get lots of free themes or templates.
If you are very good at managing a blog, I recommend using WordPress with self-hosting (not free). This will give you a unique domain name and hosting that you can manage yourself. By using self hosted WordPress you can also fully manage your blog with WordPress without any restrictions. WordPress because it is so popular all over the world, you can easily find tutorials on how to create a website or blog with WordPress spread on the internet, by typing the keyword WordPress tutorials then all the tutorials you need you will find.
3. Blog Display
Currently, many blogs have sprung up and you can even find hundreds of blogs with the same niche. You can be unique and different from them apart from the writing also from the appearance of your blog. Try to have a blog with a unique, attractive and clean design. This will make your readers interested, comfortable and feel like always coming back to visit your blog again.
Don't forget to beautify your blog with attractive images, because even though your blog design is clean, it is supported by images on interesting content that makes your blog look easy to see. A good blog appearance will also make a special impression for your visitors, besides they are interested in the content of your blog content, they can also be attracted because of the pleasant appearance of the blog.
4. Update Blog
Try to keep updating your blog, take the time to write new things on your blog so that the blog looks alive and this will also really be liked by Google, because search engines like Google and other search engines really like blogs with fresh content. Apart from being liked by search engines, updating articles regularly will also be liked by your blog visitors. Imagine if your blog visitors like the content on your blog and they are always waiting for new posts on your blog but every time they visit they don't find new articles they can forget about your blog and look for other similar blogs that always update their content, of course this can be very detrimental for you. .
Being consistent in blogging and creating quality content on a regular basis is not easy, but in this way you can achieve your dream of becoming a famous and successful blogger. So don't give up.
5. Social Media
You can use social media to attract visitors to your blog, please share all your content on social media and don't forget to always be active on social media. Besides being able to increase traffic to your blog, with social media you can become a famous blogger faster than you don't use social media. There are many social media that can help you become a famous blogger that you can use, such as Facebook, Twitter or Instagram. And the newest thing right now is having a channel on YouTube, you can make videos related to your blog and be active regularly creating interesting video content so that you have a large and loyal following, apart from being a famous blogger, you will also become a famous YouTuber and earn income from various sources.
Read: Tips for Effective Ways to Get Many Visitors to the Blog
Above are 5 tips to become a famous blogger that you can apply. Doing blogging activities diligently and patiently can not only make you a famous blogger but you can really use this as a field to make a lot of money, always motivate yourself to stay consistent and don't give up.
And finally, I hope this article is useful for you, good luck and make articles that are interesting and useful for people. Good luck 😛