If you're looking for a powerful platform to create and design digital user experiences, Figma is an excellent choice. But what if you want something different? Are there alternatives to Figma? In this article, we'll be discussing some of the best alternatives to Figma and why you might want to consider them for your own projects. We'll explore their features and capabilities, as well as how they stack up against each other. Read on to find out more about the best Figma alternatives available today.
What is Figma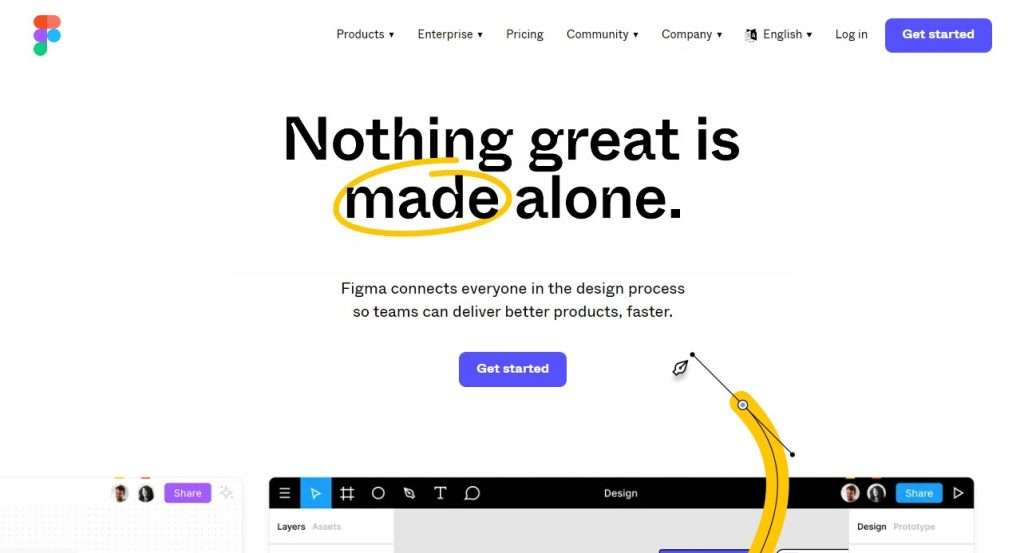 Figma is a cloud-based interface design tool that offers powerful tools for creating designs, prototypes, and collaborative workflow. It provides a platform where teams can quickly prototype, share files, and collaborate with each other in real time. Figma offers features such as vector editing tools, advanced typography controls, and a library of icons and symbols.
Top 6 Figma alternatives:
Find out more about the 6 best Figma alternatives available today.
Sketch
Sketch is a popular vector design tool developed by the Dutch company Bohemian Coding. First released in 2010, Sketch is used by many designers and developers for creating user interfaces and websites.

The sketch is known for its ease of use and intuitive interface. Its UI elements are built around vectors, which makes them infinitely scalable so you don't have to worry about resolution when resizing them. It also comes with a wide selection of plugins and integrations, allowing you to extend its functionality to better fit your needs.
Adobe XD
Adobe XD is a vector-based design tool developed and published by Adobe Inc. It is available for macOS, Windows, and Linux. Adobe XD was released in October 2016 as part of Adobe Creative Cloud. The app is used for designing user interfaces, websites, and mobile applications.

Adobe XD offers users a variety of features that make it a great alternative to Figma. One of the most notable features is its support for multiple artboards. This allows designers to easily create different versions of their designs and export them as individual files. Adobe XD also offers a wide range of plugins and integrations that allow users to extend its functionality. plugins include material design kits, icon packs, and more.
InVision Studio
InVision Studio is a powerful vector drawing and animation app that's beloved by many designers. It's easy to use and has a ton of great features, making it a great alternative to Figma.
InVision Studio has a lot of features that make it great for creating high-fidelity prototypes. It has a wide range of animation tools, which makes it easy to create realistic transitions between screens and other effects. In addition, it also offers powerful collaboration tools so you can work together with your team in real-time.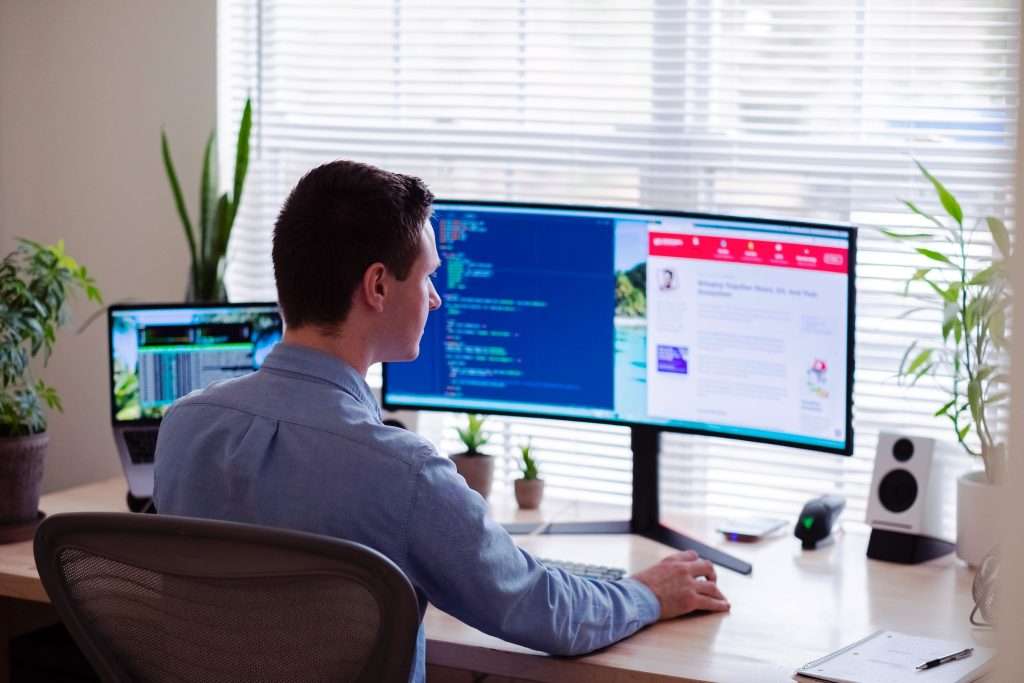 Justinmind
Justinmind is powerful, yet easy-to-use, drag-and-drop interface design tool that lets you create prototypes for web and mobile applications. Justinmind is also one of the most popular Figma alternatives.

Justinmind offers all of the features that you would expect from a top design tool, including:

A library of built-in components: Justinmind comes with a wide variety of built-in UI components that you can use to design your prototypes.

Flexible layouts: With Justinmind, you can create prototypes with fixed or fluid layouts. You can also nest elements within each other to create more complex designs.

Design collaboration: Justinmind makes it easy to collaborate with others on your design team. You can share prototypes and invite others to comment on them.

Advanced interactions: Justinmind supports advanced interactions, such as conditional logic and animations. This lets you create prototypes that are more realistic and interactive.

Justinmind is a great alternative to Figma for those who are looking for a powerful yet easy-to-use design tool.
Marvel
Marvel is a great alternative to Figma for those who are looking for an online design tool that is both user-friendly and affordable. With Marvel, you can easily create designs for web and mobile apps, as well as prototypes and wireframes. What's more, Marvel offers a wide range of integrations, so you can easily connect your designs with the tools you already use.
Another great feature of Marvel is that it provides a range of templates and tutorials to help you get started. You can also access a library of design resources, including icons, photos, and illustrations. This makes it easy for new users to get up and running quickly.

Overall, Marvel is an excellent choice for those who are looking for a comprehensive design tool at an attractive price point. With its user-friendly interface, wide range of features and integrations with other tools, Marvel offers a great solution for anyone who wants to create stunning designs easily.
Balsamiq
Balsamiq is a great alternative to Figma for those who are looking for a more traditional, drag-and-drop approach to wireframing. With Balsamiq, you can quickly create low-fidelity prototypes that help you explore design ideas and test user flows. Balsamiq also has a built-in library of UI elements and icons, making it easy to create consistent, professional-looking wireframes.
Balsamiq is more affordable than Figma and can be used offline, making it a great choice for small teams or individuals who don't need all the features of Figma. However, Balsamiq isn't as feature-rich as Figma and doesn't have the same level of collaboration capabilities, so it may not be the best choice for larger teams.
Conclusion
Designing software can be a complicated process, but the right tool can make it much easier. As you consider your options for design tools, we hope that this list of top alternatives to Figma has given you some insight into what's out there. Whether you're looking for an easy-to-use starter program or something more robust and advanced, there is sure to be a design tool that meets your needs. With these great alternatives in mind, take time to explore all the possibilities and find the perfect fit for your project.