The world of hiring changed a lot in past years. Companies started adding their unique twists on how they get new people on board. New methods, processes, and tools emerged in line with the hiring trend from a distance.
These events might get one wondering how a company can stay updated and improve its online interviews. This is why today we will discuss what companies use for online interviews. I will list my top five tools for making digital interviews a reality.
1. Rumble Studio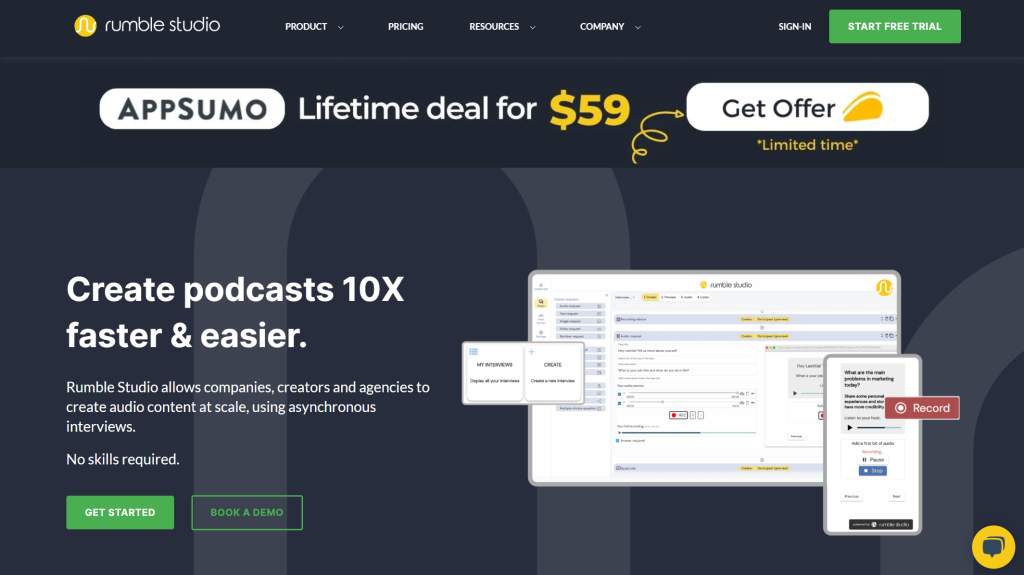 First on the list and always in my toolbox is Rumble Studio. This tool provides an enjoyable user experience and allows the user to set up interviews with one or more guests at a time. This is extremely useful in situations where you receive many applicants and want to give them all an equal opportunity from the beginning.
To start, you can create a landing page from where all the magic will happen. This is highly effective if the user doesn't know that they will be interacting with the audio or video recording of you as a recruiter. Nowadays, it is becoming a standard in many industries, but its effect on the applicant for the position is excellent.
Moving on, you have the option to record the welcome message where you can explain details about the position or, more likely, the interview process. After that usually come the questions. For these, you can record advice to take the interaction to the next level. Now the real magic comes!
Rumble Studio allows the user to record answers to the questions in the way you, as an employer, want! You can request audio, video, text, image, slider, or number as the result of a question or task you give during a particular part of the recruitment process.
You can make questions required or optional, call to action buttons, and even multiple choice questions. While doing this live preview is displayed so you can see how it will look for the end user.
After you set everything up, you can select one of many beautifully designed themes, and you are ready to go. Share the link with potential employees, give them a deadline and sit back while the answers for the interviews come on their own.
2. Podcastle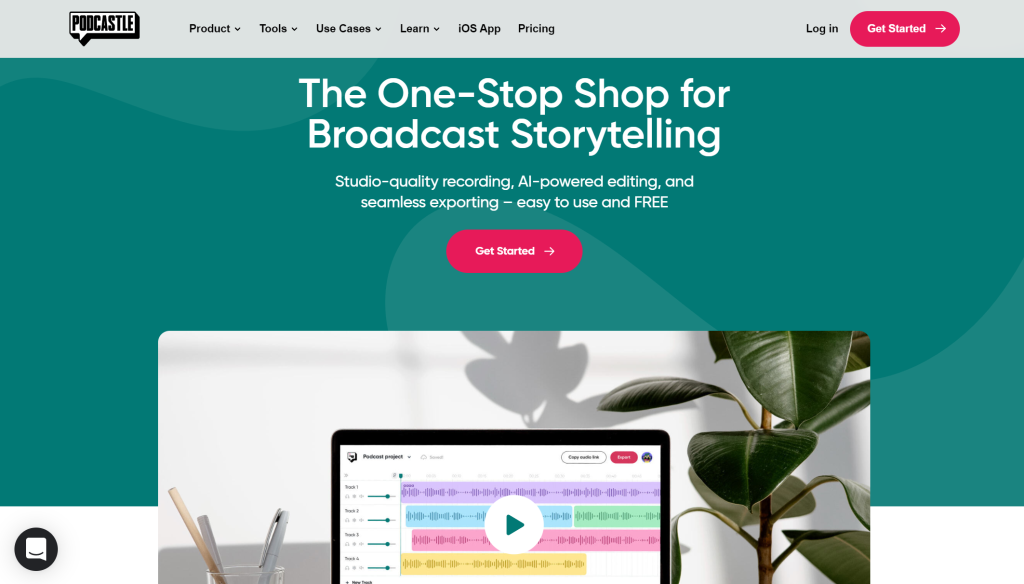 Podcastle is a browser tool with a charming design and many different features helpful in recording audio and video.
The creator claims that audio recordings are enhanced. Thus the quality of the sound is better than in other tools. Keep in mind that in any case, the most significant influence on the quality of the sound is the microphone you use.
This tool comes with different editors for audio and video, which are usually nice to have. However, when it comes to online interviewing, it can be too much to learn. Having videos edited too much doesn't seem natural to the interviewee. In the end, digitalizing such processes is mostly about saving time.
3. Riverside.fm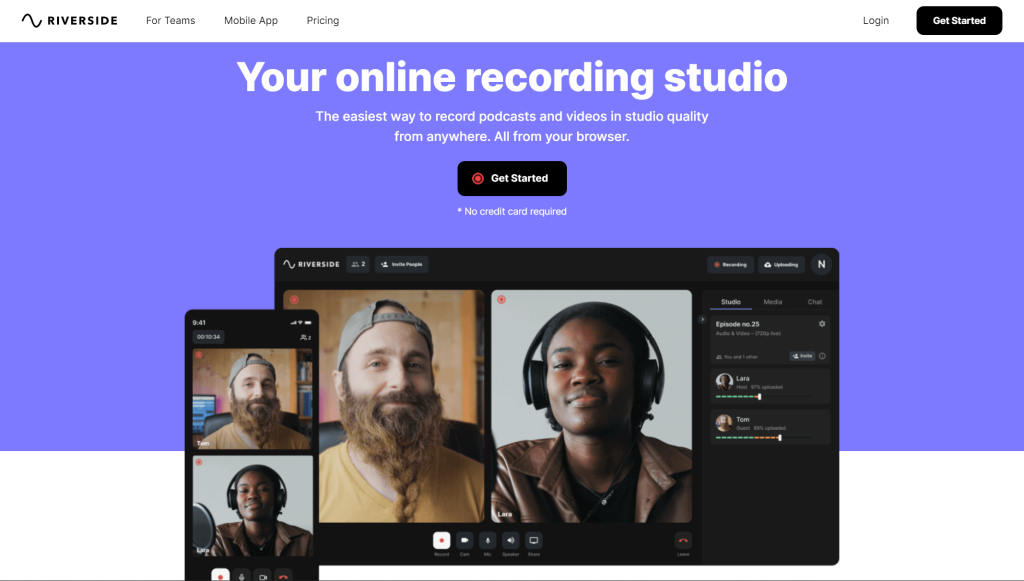 Next in my toolbox is Riverside.fm, which goes as an online recording studio. The cool thing about this tool is that your recordings are saved automatically, and you don't need to be afraid of losing the recorded content.
Editor in this tool is powerful yet simple. It makes editing videos or sounds easy for different formats. Speaking about formats, the creators developed a mobile app so you can make recordings on the go.
This is very useful for podcasts and other formats of recordings, but not so much when it comes to interviewing. Better dedicate some time to making the recordings from your browser if you want to achieve the best result.
4. VideoAsk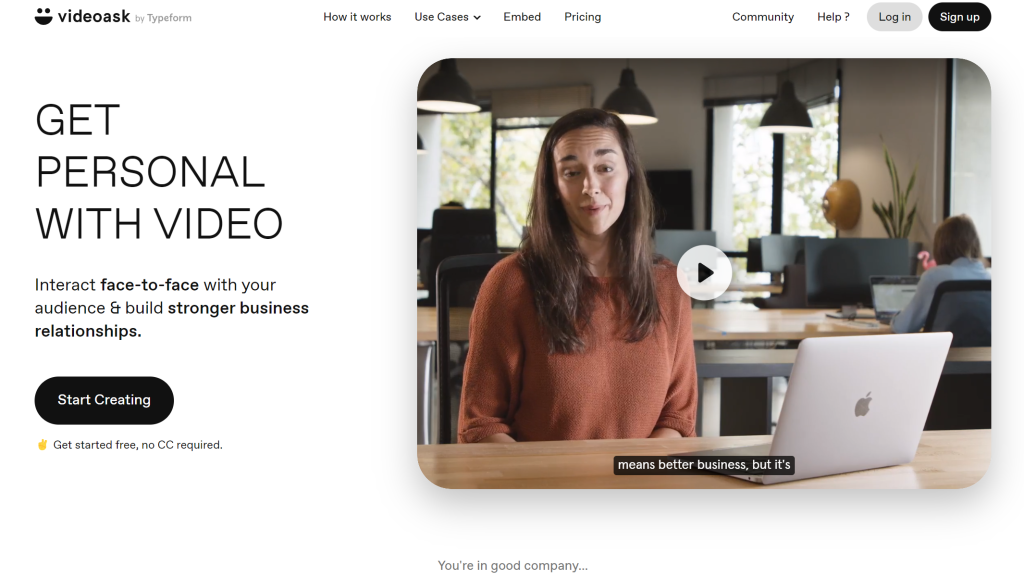 Coming from Typeform, VideoAsk is a tool that helps you get more personal with the videos. It allows you to create different scenarios based on the input of the person answering questions.
This can be helpful when conducting interviews. However, it can make things much more complicated when reviewing the answers. Equally, comparing the interviewees will be impossible since each of them will have a different interview, which is better done in person with short-listed candidates.
5. Vocal Video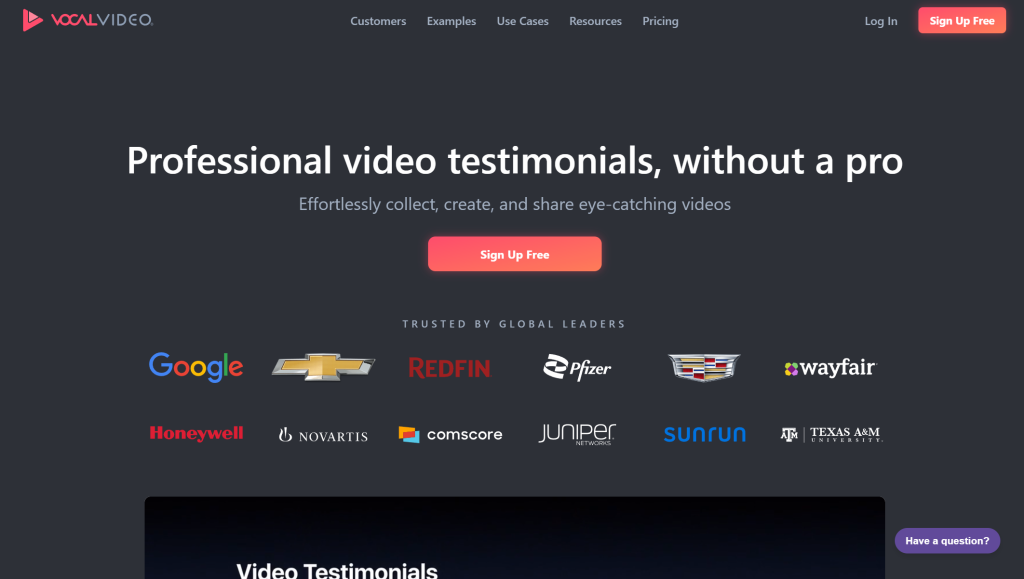 Last on my list in the given category is Vocal Video. It can be helpful to get testimonials from current employees in your company if you want to use them during the interview process. Its primary focus is on creating video testimonials remotely captured.
Like the other tools on this list, you can create the path you want to take during the interview and navigate the user with questions. In the end, you can collect and see all the answers in one place or export them in the desired format.
Conclusion
Rumble Studio serves my needs when it comes to online interviews. Although other tools on the list offer many different features, Rumble Studio comes as a fast, efficient, and overall best solution when distant interviewing is needed.
Whichever tool you decide to use, ensure that while recording the questions and tips, you are in a quiet environment and use a good-quality microphone. After setting everything up, take the interview yourself and make improvements if needed.