10 Best Laptops You Should Have In 2020 – Are you a person who works with laptops, If Yes, then in 2020 it might be time to replace your old laptop kit. By having a new laptop, your morale will also be more active and having the best laptop in 2020 will make it easier for you to complete any of your office or college work assignments.
There are many laptops available on the market today. There will be many laptop brands coming to compete in attracting users, they come with their respective advantages. And of course it will be quite confusing for you when you want to buy the best laptop in 2020. Especially if you are not a computer expert, then finding the best laptop can be a hassle and a waste of your time.
By looking at these problems, in this article I will provide you with information about the best laptops in 2020 that you should choose to own.
Many of the best laptops of 2020 have been tested for both the types of features they offer and all provide excellent value. You can be 100% sure about the laptops that are on this list.
Since different laptops have different features, I also chose these laptops based on the features they have. So, with that said, let's get into the article and see what are the best laptops of 2020 that you should buy.
Asus Chromebook Flip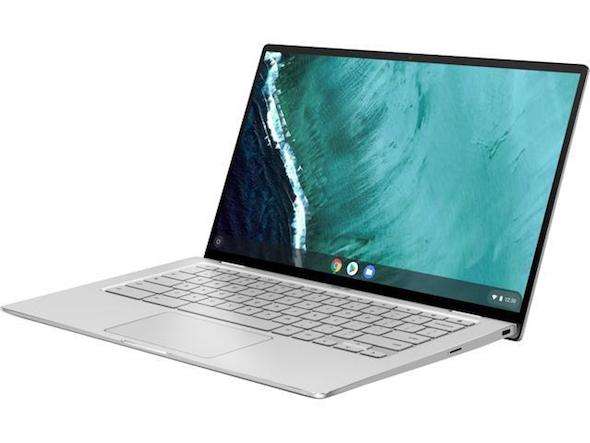 Chromebooks may not be the most powerful devices, but they are the cheapest devices to come with lots of features and the best laptops in 2020.
One such Chromebook is the Asus Flip. Even though Google's Chromebook Pixel is the best among the many Chromebooks, But it is very expensive. So, if you want to get a laptop for a cheap price and get the same impressive features and advantages, the Asus Chromebook Flip could be the right choice.
The laptop packages many features and comes in a very good price segment. With that said, let's now turn to this Chromebook specs review.
Asus Flip has two processor variants; Intel Pentium Y (4th gen) processor and Core M3 processor. I suggest you get an M3 processor, it's a little better. You get standard Intel HD graphics and 4 Gigs of RAM.
RAM here is a little low. But asus also provides an 8GB RAM version. This laptop also consists of an FHD display ie, 1080p. This laptop is equipped with a USB-C port, a backlit keyboard, and even a touch screen.
All of this along with the latest Chromebook software make it a very impressive low-powered alternative to some high-power Chromebook software.
The problems here start with RAM and a body that is not strong enough. Even though the body of this laptop is not that great, you do get a warranty, which should cover you and Asus usually provides a long warranty of 2 years.
Specification
CPU: Intel Pentium 4405Y – Intel Core m3-6Y30
GPU: Intel HD Graphics 515
RAM: 4GB
Screen: 12.5-in
Storage: 32GB – 64GB eMMC
Pro
Great design and compactness
Backlit Keyboard and USB type C port
Good battery life
Counter
Body a little weak
Small RAM
Read: Know these 5 mandatory components before assembling a gaming PC
Huawei Matebook 13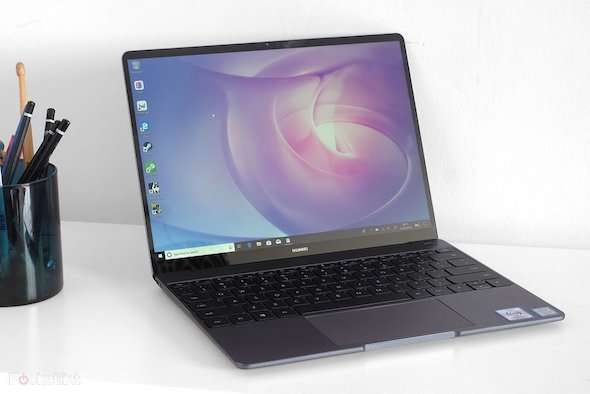 Let's start with a less well-known brand in the laptop field. Because nobody really thinks of Huawei as the main laptop company because they focus more on the mobile side. But the Matebook 13 is on our list of best laptops in 2020 to prove that sentiment wrong. There are many positive things you can get from this device. One of the best features is the specifications.
I'll go over the specs briefly here. Amongst all the specs that I find especially impressive are the graphics cards. This laptop is equipped with a new NVidia MX150 card which can push a lot of horsepower. Battery life is very good.
The graphics card that was brought was indeed entry level but because it was made by Nvidia, the performance was actually quite good. This graphics card smoothly handles light gaming and some basic rendering tasks. This laptop is also an ultrabook which means you get great performance in a relatively small form factor.
One thing that has caught my attention is the price of this laptop. Available at more affordable prices than some of the big brands like Dell, the Huawei notebook 13 has an edge here.
There are a lot of flaws here. Some of the biggest drawbacks of the laptop are that it doesn't support 4K displays and Thunderbolt 3 ports.While I personally wouldn't complain about 4K displays, the absence of a Thunderbolt 3 port is a drawback for many. There are two versions of this laptop which are equipped with an i5 or i7 processor.
Specification
CPU: 8th generation Intel Core i5 / i7
GPU: Intel UHD Graphics 620, Nvidia GeForce MX150 2GB GDDR5
RAM: 8GB
Display: 13-inch 1440p (2,160 x 1,440)
Storage: 256GB / 512GB SSD
Pro
Great performance
Nvidia graphics
Great value
8GB RAM
Counter
Microsoft Surface Book 2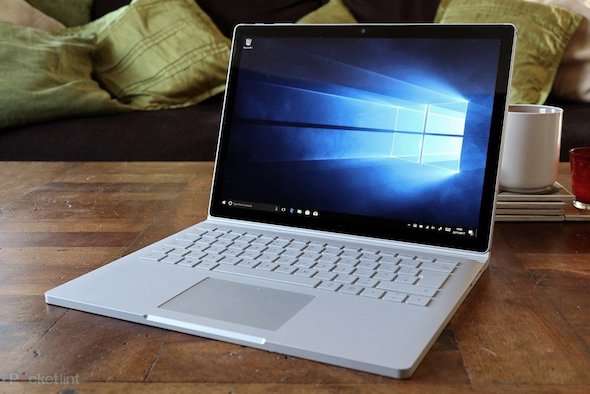 It's been a while since Microsoft came to flip laptops and the Surface Book 2 is their latest contribution to the flip. Microsoft's Surface Book 2 is a hybrid laptop that can be used as a tablet too.
While this may seem like a bad idea because such a hybrid laptop doesn't have much power, it actually goes against the Surface Book 2.
It packs a decent 8th gen i7 processor along with the GTX 1060. Yes! You are right, A GTX 1060 which has 6 GB VRAM. This means impressive performance in all types of rendering tasks. And did I forget to mention? It also offers a 4K display which looks stunning.
The downside of laptops is the price. Microsoft products do have a premium price and these are not sold at high prices either. Because it is so flexible and so powerful, the price is reasonable. But still, it's bound to drain your pockets. If you are a laptop user who requires high performance, choose to use this laptop.
Specification
CPU: 1.9GHz Intel Core i7-8650U
GPU: Intel UHD Graphics 620, Nvidia GeForce GTX 1060 (6GB GDDR5 VRAM)
RAM: 16GB LPDDR3 (1866Mhz)
Screen: 15-inch, 3,240 x 2,160 (260 PPI) PixelSense display (3: 2 aspect ratio; 1600: 1 contrast ratio)
Storage: 512 GB PCIe 3.0 SSD
Pro
4K display, great performance and graphics
Lots of memory (both RAM and SSD)
Battery life
Counter
MacBook surface Pro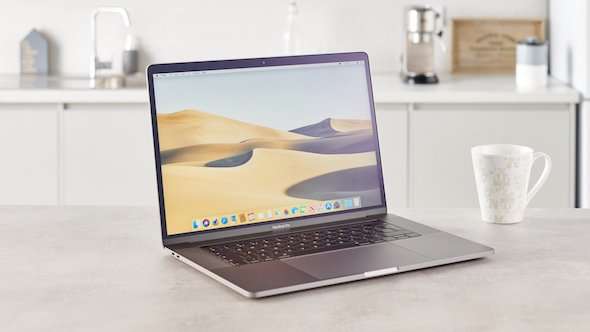 Apple has always produced the best of the best in its laptop lineup. There are many MacBook Pro models and today I recommend the 2018 version of the product.
Why the 2018 version? Because it is relatively cheaper but quite powerful and is still the best laptop choice for you to buy in 2020. The perfect device for people who want an Apple product. This type of laptop competes with the Surface pro-Book 2 but lacks graphics. In addition, Apple beat many of its competitors.
The main feature of this device is the Touch Bar which is a thin OLED display that sits at the top of the keyboard. This touch panel can be very useful for many people. There is also a Touch ID feature which allows you to log into the laptop with your fingerprint. It does come with a price tag and sensors can be a bit sluggish at times.
Talking about lag, let's jump to the specs. This laptop comes in a 13 inch or 15 inch form factor and has a QHD + screen ie, over 1440p. It may not be 4K but it's a pretty good Apple display.
The SSDs here run from 128 GB to 2TB. You can choose it, the price accordingly depends on the choice of SSD.
You probably won't be playing games on Apple devices but still, I was expecting a little bit better from Apple. Without dedicated graphics, the MacBook Pro comes with a rather shabby Intel Iris Plus 655.
The CPU is not that great either. This is an Intel processor and this laptop is equipped with i5 or i7. Video editing, web browsing, and lowkey production software are okay, but extensive stuff like 3D modeling, gaming, and heavy-duty rendering will probably make the device less powerful.
One of the major drawbacks of any Apple device is the price and it still comes at a great price. Even though the price has decreased slightly in 2020, it is still enough to make you consider some other alternatives.
Specification
CPU: Quad-core Intel Core i5 / i7
GPU: Intel Iris Plus Graphics 655
RAM: 8GB – 16GB
Display: 13.3 inches, (2,560 x 1,600) IPS
Storage: 128GB – 2TB PCIe 3.0 SSD
Pro
Very impressive performance
Touch ID and Touch Bar
Counter
Expensive price
Power of Graphics
Battery life
Acer Predator Helios 300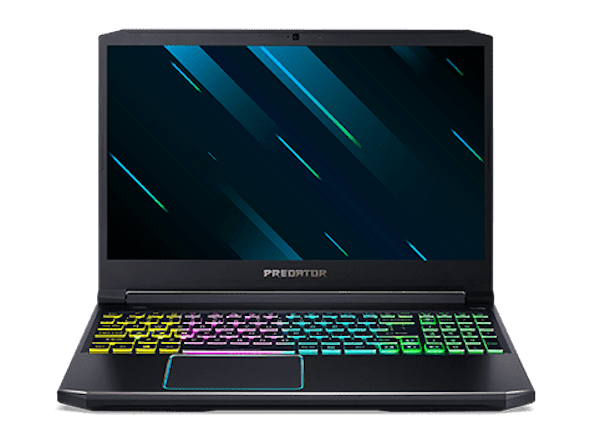 Let's move from an office laptop to a gaming laptop. Dubbed as one of the best gaming laptops on the market, the Acer Predator Helios 300 is a great option that provides you with tons of features.
This laptop has a powerful 6 core CPU which is clocked at 2.2 GHz. This processor is the 8th Core i7 which is sure to give excellent performance in all your games. This is an "H" processor, which means high performance.
This laptop also has a powerful graphics card in Nvidia GTX 1060 which can run games like The Witcher 3, PUBG and FIFA 19 with ease.
This laptop also carries 16 GB of RAM which will probably help you perform different tasks with ease. The only drawback of this laptop is the price. The high price tag is one thing that makes people think about buying it. But don't forget, you're getting a solid laptop for your money.
Specification
CPU: Intel Core i7-8750H (6 cores, 2.2GHz)
GPU: Nvidia GeForce GTX 1060 + Intel UHD Graphics 630
RAM: 16GB DDR4 screen: 15.6 inches, Full HD
Storage: 256GB SSD
Pro
Powerful Laptop with great performance
Affordable prices
Battery life
Gaming laptop performance
Counter
This laptop has some temperature problems
Lenovo Yoga C930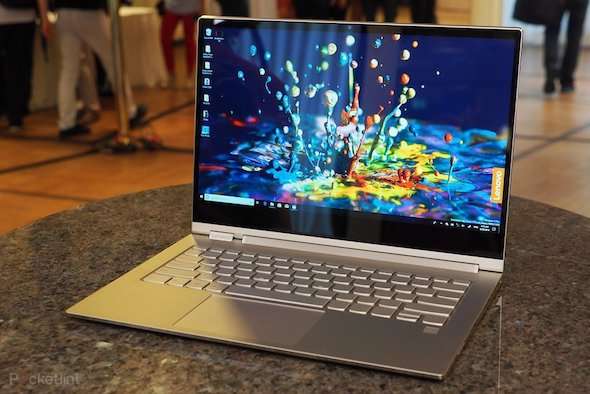 The Lenovo Yoga hinge design has been changed in the C930 and now provides enhanced functionality.
While the demographics of this laptop are pretty invisible, there are several factors at play that make the Yoga C930 beat the competition. This 2-in-1 convertible laptop can function as both a laptop and a tablet PC.
Speaking of specifications, this laptop is equipped with an i7 processor which is an 8th generation CPU which runs quite smoothly. Plus, you get basic UHD graphics from Intel. One of the main features this convertible has is RAM.
With 12GB of DDR4 RAM, there isn't one thing that you can't do with this device. With RAM, you also get a 256GB SSD which will have smooth loading times and faster data transfers. The screen here is 1080p and measures 15 inches. There's also a backlit keyboard and a stylus slot.
Battery life is pretty good and the speakers are really good too. This laptop is perfect for content consumption.
As far as design goes, minimalist design is an impressive feat Lenovo is doing here. On the other hand, keyboard usage is rather bad and the display doesn't look great despite the 1080p panel. OLED displays will be nice.
Specification
CPU: Intel Core i7-8550U
GPU: Intel UHD Graphics 630
RAM: 12GB DDR4
Screen: 15.6 inches, Full HD
Storage: 256GB SSD
Pro
Great design and battery life
The performance is pretty great from the CPU
Great speakers
SSD hard drive
Counter
Lack of a dedicated SD card
Blunt look
Alienware area-51m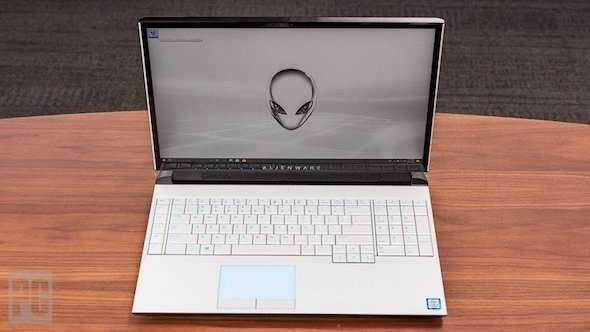 You may have concluded the power of this laptop. We all know that Alienware laptops come without specs that cost us all a premium. The 51m area is a special offer from Alienware.
This laptop has a very nice design with a thin glass screen and a perfectly lit RBG keyboard. The black finish on the front and the Alienware logo on the back of the laptop make it very attractive.
This laptop also has a very impressive 4K display and dual 1 TB of memory which is great for people who store lots of files.
It is also equipped with the latest specifications. The Core i9 processor here is very powerful and every kind of rendering and gaming can be run on this laptop. The graphics card you get here is an Nvidia RTX 2070 which supports ray tracing.
This means that the ray tracing game will look very realistic here. You can play games at High-Ultra settings in FHD resolution easily. Some games can also be pushed up to 4K resolution if you compromise on texture details. All of these features make this laptop the best desktop replacement for gamers.
There are several other features of laptops as well. A backlit keyboard and a fast SSD are some of them. You also get 64 DDR RAM here. This RAM can support multiple data simultaneously. The screen is bright and colorful too.
Specification
CPU: Intel Core i9 9900K
GPU: Nvidia GeForce RTX 2070 GPU
RAM: 64GB DDR4
Display: 17 inch, 4K
Storage: Dual 1TB
Pro
Great Design
Fast CPU performance
Impressive Graphic Horsepower
Battery life
Hard drive storage
Counter
Lenovo ThinkPad X1 Carbon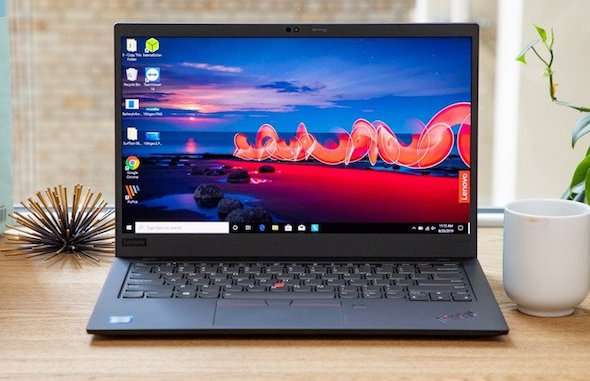 Lenovo has never been a flagship laptop manufacturer, but has done some decent work with some of its products. So where is the X1 Carbon really worth considering.
The Lenovo ThinkPad has a really great keyboard which will be of great help to people who want a cheap laptop and do some great tasks.
One of the best things about this laptop is its screen, which is a 2K ie, 1080p display with dimensions of 16 inches. The screen is bright and luxurious with lots of colors. It has a 200% sRBG color gamut too. The brightness level here is 500 nits and the battery life here is really good too.
As far as actual performance goes, it's pretty good with the i5 8200U processor. Apart from that, 16GB DDR4 RAM is also available. You get two variants with either 512 or 1 TB of storage. The air vent in the laptop is pretty good too.
The X1 Carbon vents help the laptop cool down with ease. The ports on the laptop are plentiful too, along with your basic ports, you also get options for a Thunderbolt 3 port and a microSD port. Design-wise, this laptop looks absolutely stunning with a dark finish.
The downside here is the speakers, not too loud and the overall quality is below standard. Another thing that I don't really like about this laptop is the webcam. The images are quite grainy and the video quality doesn't look good either.
Specification
CPU: Intel Core i5- 8250U
GPU: Intel UHD 620
RAM: 16GB DDR4
Display: 14 inch, 1080p
Storage: 512 GB / 1 TB
Pro
HDR screen provided
The battery lasts quite a long time, has a good battery life
The keyboard is very good
Counter
The audio on this laptop is quite small
Bad webcam
Acer Aspire E15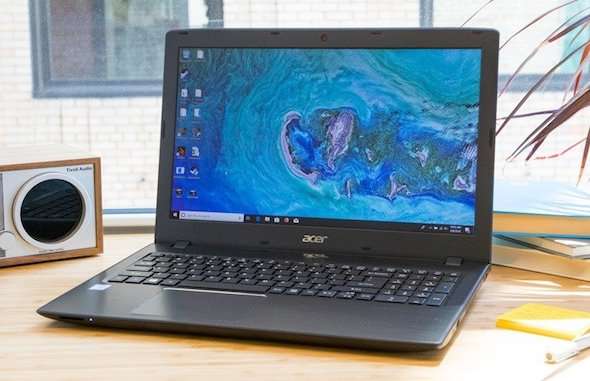 The Acer Aspire lineup has undergone a major overhaul and the E15 follows the same trend. The Aspire E15 is one of the few really good cheap laptops. With an impressive CPU and equally great port, storage and RAM options, the E15 looks impressive to many.
The best feature of this laptop is its price. The price is around 6 million. It also comes with a DVD player, something you are starting to see rarely.
In addition, the selection of laptop ports is also quite good. All ports like USB Type-C, VGA, HDMI, Ethernet are available. One port missing is a Thunderbolt 3 port but I'm not complaining at the price of this laptop. Another very interesting specification on this laptop is the 1080p screen which has pros and cons.
Speaking of performance, this laptop is equipped with an 8 gen i5 U5 CPU, which is battery efficient and lightweight. The CPU can handle some basic rendering tasks but don't expect much from it. On the RAM side, you get 6 GB of RAM here which will be better if it is 8 GB. As far as graphics cards go, you get an integrated Intel UHD 620 which can run some basic games but won't be able to run games like The Witcher 3.
Moving on to the cons, the webcam here is just decent but not great. It lacks a lot of qualities and points of view. I watched a movie on this device and it turned out to be quite good. I consider this a gaming laptop.
Specification
CPU: Intel Core i5- 8130U
GPU: Intel UHD 620
RAM: 6GB
Display: 15.6 inch, 1080p
Storage: 1 TB HDD
Hard Drive: SSD
Pro
The 1080p screen looks quite colorful
Very long battery life
There are more than enough ports
Sound quality
Counter
Bad webcam
The viewing angle on the screen is not good
Dell XPS 13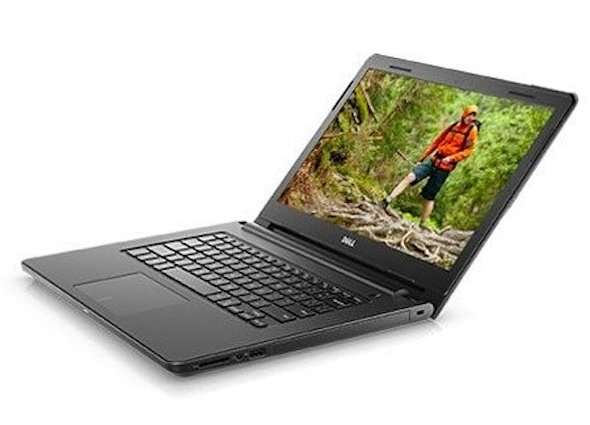 The Dell XPS 13 is probably one of the best laptops in the world that you must have in 2020. It's been so long now. This year's XPS 13 model is no exception. Dell's flagship 3-inch Dell XPS 3 now comes with an even lighter weight but more power. It has all the components to make it a great choice.
One of the most beautiful parts of the laptop is the screen. This is a thin bezel screen with a resolution of 1080p or 4K. You should spend a little more on a 4K display but it looks gorgeous.
Apart from the display you also get impressive performance here thanks to the 8th gen core i5 processor, you can also go for the i7 one if you need more power. This laptop is shipped with 8 GB RAM which can be increased to 16. It has a good hard drive storage.
As for the design, the thin bezel and top-centered webcam make it a great design. The battery life here is pretty good too. Content Consumption Experience is okay but not very significant here.
Specification
CPU: Intel Core i5 / i7
GPU: Intel UHD 620
RAM: 8 / 16GB
Display: 13.3 inches, 1080p / 4K
Storage: 256/1 TB SSD
Pro
Webcam in Center positionhave great quality
Impressive battery life
Absolutely great 4K display
Thin Bezel
Counter
Conclusion
As we all know the number of laptops that you can buy today there are so many options. Out of all those laptops, I chose 10 that are the best among the many laptops that you can buy in 2020.
You can buy it blindfolded. One thing I would suggest is to assess your needs first. Once sorted, you can make a suitable purchase. You need to get the best laptop of 2020 with great performance, incredible performance, GPU if you are a gamer and SSD / HDD with enough storage.