6 Best and Cheap Android Smartphones in 2020 – There are many smartphones with different specifications. But if we have to look outside. Only android and iOS lead the market. Even though iOS is a property of Apple, Android is open-source. Take advantage of the open-source mobile operating system. There are many companies making Android smartphones and launching their flagship smartphones every year.
Among them, I have compiled information about the best cheap and best priced Android smartphones which are leading the market with the specifications and features provided in different price ranges.
Here is a list of the best and cheap Android smartphones in 2020 from companies such as Oppo, Vivo, one plus, Samsung, Nokia, and xiaomi.
1. Samsung J7 Prime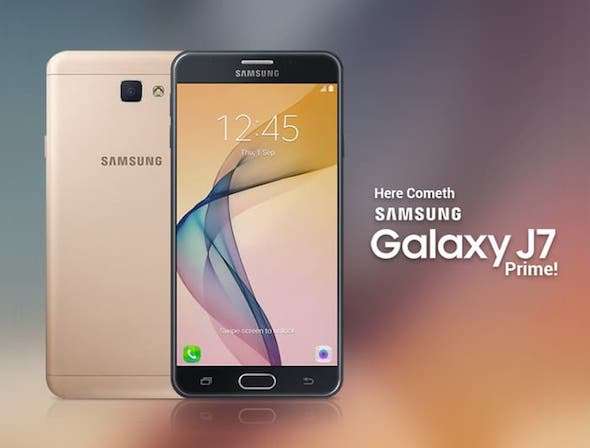 The Samsung J7 Prime has a 5.5 inch screen which is an IPS LCD which is the first Best and Cheap Android Smartphone in 2020 on the list. The display of this smartphone has been derived from the AMOLED screen available on the J7. The screen resolution is 1080p with a pixel density of 401ppi.
You get Android 6 Marshmellow which will run your smartphone system. It can be upgraded to Nougat and Oreo as well. TouchWiz on Marshmellow OS is a bit outdated, upgrading is your best bet. You get the Samsung Experience UI with Nougat or Oreo.
The software optimization in smartphones is very good, Samsung has included its own device security and management software which helps it maintain the integrity of a smartphone. Talking about performance, let's talk about CPU. The Samsung J7 Prime has an Exynos 7870 processor. This is Samsung's own Chipset and is comparable to the SD400 series. The processors are octa-core (8 cores) and all of them are based on the A53 architecture. Now, you can say that the processor is not powerful, and yes, you are correct to come to that conclusion.
On paper, this Exynos processor isn't very powerful. But what is strong is Samsung's optimization. Look, Samsung is one of the few smartphone companies that produces its own CPU, GPU, Display and Software (on top of Android) that makes a phone perform so well even feels fast.
Social Media and content consumption work well. The phone may not score many points on tools like Geekbench but it can run almost any application without lags. Moving on to gaming performance, this smartphone can play titles like Asphalt with ease. When it comes to PUBG it's a little late but still, PUBG is totally playable on this smartphone.
Other mini-games like Temple Run and Candy Crush can be played without lag. The speakers are decent but I would recommend a good pair of headphones to improve the sound quality for the better.
Specification
Screen: 5.5 inch FHD IPS LCD display
Operating System: Android 6.0.1, TouchWiz
Battery: 3300 mAh, Ultra Power Saving Mode
ROM: 16 / 32GB ROM, expandable to 256GB
ROM: 3GB RAM
Camera: 13MP Rear Facing Camera with f / 1.9 aperture and LED Flash
Front: 8 MP Front Facing Camera with f / 1.9 aperture
CPU: Exynos 7870, Corta-A53 Octa-core 1.6 GHz processor
GPU: Mali-T830MP2GPU
Sensor: Fingerprint sensor
Extra Software Features: Ultra Data Saving Mode, SBike Mode
Samsung J7 Price (Launch)
16 GB: $ 251.91
32 GB: $ 265.41
2. Nokia 6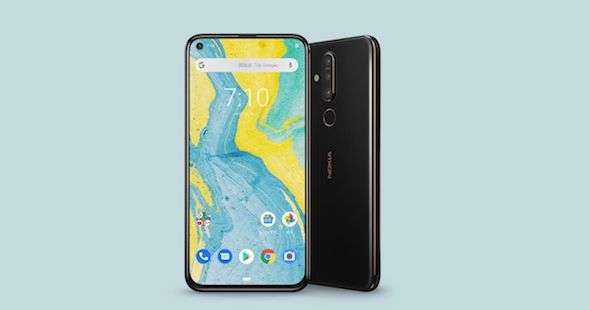 Nokia 6 has a 5.5 inch display which is an IPS panel. The screen has no notch but it comes with a 73% screen to body ratio and Gorilla Glass 3 protection in this smartphone. The screen resolution is 1080p with 403 PPI.
Due to this PPI and the screen size of only 5 inches, the screen is very sharp. Color reproduction is accurate and no pixelation can be seen. The bleeding screen and other issues are also absent. As far as the design goes, which is at least why this phone looks great. The bezels are pretty thin and the back of the phone is premium too. Very comfortable to hold and use.
The Best and Cheapest Android Smartphone in 2020 is equipped with Snapdragon 630 which is a good processor. It is not as powerful as the processor you get in 2020 for the same price but considering the phone is 2 years old I can admit it. CPU is octa-core and powered by GPU Adreno 508. Basic tasks and light gaming can be done with this smartphone.
With this best smartphone you have 3 or 4 GB RAM with the option ROM 32 or 64 GB. RAM is sufficient to multitask and use multiple applications at the same time. Storage can be increased by SD card. On the back, you get a 16 MP, single PDAF camera with a pixel size of 1 micron. The front has an 8 MP camera. The camera quality is good.
The battery of this smartphone is 3000 mAh which will last for a day or two easily. Connectivity options are standard wifi, 4G, GPS, Bluetooth, NFC, etc. You have a headphone jack here. The sensors are also optimal. The fingerprint sensor is on the back. Along with that, you get a gyroscope, proximity sensor, etc.
Specification
Screen: 5.5-inch IPS LCD, Full-HD (1920 x 1080 pixels)
Operating System: Android Oreo, upgradeable to Android P beta
CPU: Qualcomm Snapdragon 630 Octa-core 2.2 GHz
GPU: Adreno 508
RAM: 3 / 4GB
Storage: 32/64 GB expandable up to 256 GB
Rear Camera: 16 MP, f / 2.0, 1.0 µm pixel size, PDAF, Two-tone Flash
Front Camera: 8MP, f / 2.0, 1.12 µm pixel size
Connectivity: Wi-Fi 802.11 a / b / g / n / ac, Bluetooth 5.0, A-GPS, NFC, Radio, 3.5mm headphone jack
Sensor: Fingerprint (rear mounted), Accelerometer, gyro, proximity, compass
Battery: 3000mAh, Support fast charging
Color: Black, Silver
The price of the Nokia 6 is around $ 333.31 for the 3GB RAM variant and $ 345 for the 4GB RAM variant. Furthermore, the price list is as follows:
$ 215.73 (3 / 32GB)
$ 310.50 (4 / 64GB)
3. Vivo V7 – Youth Choice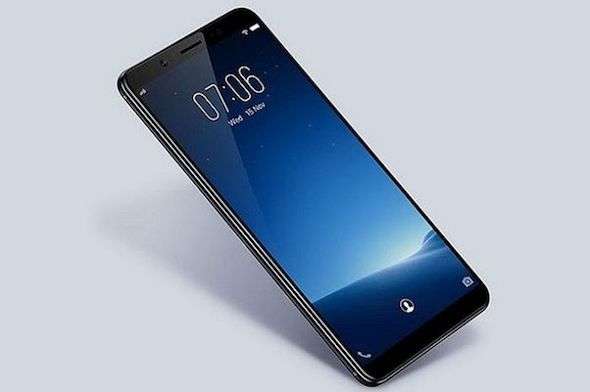 The V7 has a very nice design. It's not a notch design like we saw in 2019 but the bezzles are already very minimal. The actual form of this device is polycarbonate. There is a metal texture on the back which gives it a premium feel. It is also quite light in weight and the phone is very comfortable to hold.
On the front of the phone, you have an IPS LCD display which has a screen to body ratio of 77%. This is not much so in 2020 but in 2017 it is considered to be a very good screen ratio. Even in 2020, it still looks pretty good. This smartphone has HD + resolution but the pixel density is not great. It's 282 PPI in a 5.7-inch screen. No visible pixelation but it's not a very sharp display. The color reproduction is good and the phone has an 18: 9 aspect ratio, which again, accentuates the Smartphone design.
The Snap Dragon 440 is a chip that is still okay in 2020. It's a usable chip. In comparison, the V7 has a slightly better SD 450 chip. Even though the CPU won't be able to play PUBG at High Settings giving 60 fps, it will undoubtedly provide decent performance in the game. As far as daily chores are concerned, SD 450 is pretty good at these chores. The technical side of the processor is also feasible.
The Best and Cheapest Android Smartphone in 2020 is equipped with an octa-core processor clocked at 1.8 GHz and is based on the Cortex-A53 architecture. The Adreno 506 GPU is a powerful GPU but CPU hindered. Therefore, it cannot render games at high settings but can render games lightly, no doubt.
Jumping to the memory, the 4GB RAM is more than enough for multitasking and doing all the basic phone tasks with ease. You get 32 gigs of internal storage which you can manually expand up to 256 GB via SD card. The camera may be crop cream. Both the front and rear cameras are impressive here. The rear camera is a 16 MP shooter with 1 micron pixel size and 0.33 inch sensor size that captures 64MP UHD photos, which also has PDAF and LED flash.
Wow! What does all this mean? This means that the camera is native to 16 MP but with software and focus techniques, it enhances the image and makes it clearer. In 2020, this technology is gaining a little bit of attention but in 2017, it's impressive to see a phone can perform such magic! The front camera here is 24 MP which clicks decent photos under good lighting.
The embedded Funtouch OS isn't exactly that great so you might want to get rid of it. Android 7 Nougat is here which can be upgraded to Oreo. The optimization of the software is worth it, there's really nothing to talk about. The phone also has a 3000 mAH battery which will last a day or two depending on how you use it. All sensors like fingerprint, proximity, ambient light, compass, etc. are present in this Smartphone so, you don't miss anything.
Specification
Screen: 5.7 inch IPCS LC, HD + Resolution, 18: 9 aspect ratio
CPU: Snapdragon 450, Octa-core 1.8 GHz Cortex-A53
GPU: Adreno 506
OS: Android Nougat / Funtouch OS 3.2
RAM: 4GB
Memory: 32GB ROM with Support for SD card
Rear Camera: 16 MP, f / 2.0, PDAF, LED
Front Camera: 24 MP, f / 2.0, Beauty Mode
Connectivity: Dual-SIM (Nano), 4G, Wi-Fi b / g / n, Bluetooth 4.2, A-GPS, USB-OTG
Sensors: Fingerprint (Rear Mounted), Accelerometer, Proximity, Ambient Light, Compass
Battery: 3000mAh non-removable battery
Price: $ 345
4. Oppo f5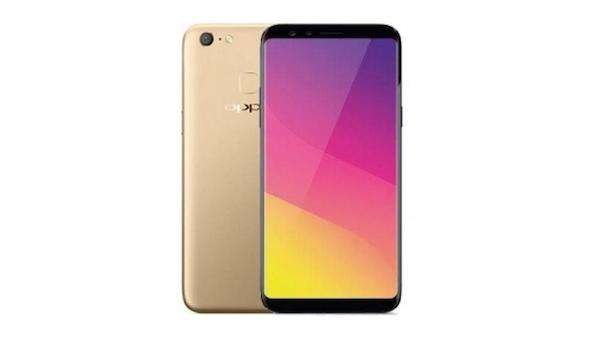 OPPO F1 displays a 6 inch screen which is an IPS LCD panel. With a pixel density of 402 PPI, the sharpness of the screen is quite large. The 18: 9 aspect ratio makes the phone feel good enough to hold and the 1080p screen resolution makes content consumption very smooth.
Watching movies and playing games has never been better on an Oppo smartphone. Turning to the software side, you get Android Nougat here with Color OS on top. You can use a custom launcher if you don't find it interesting in Color OS.
Software optimization is fine. It's not something on par with Samsung and Apple, but it's cool that they have it on their smartphones. Okay, Switching the performance, It has a MediaTek Helio P23 processor which has Mali-G71 MP2 as GPU. This GPU is not high-end but can drive stable fps in most of the mid-end games. The processor is slightly below the Mid Range Snapdragon processor, you can guess the speed for yourself.
As far as RAM options go, you have 4 GB or 6 GB options with 32 or 64 GB storage. Don't worry though, you can always expand your storage up to 256 GB with a microSD card. The next thing to look at is that on the camera front, the Oppo f5 has a 20 MP front camera. Sounds pretty fancy, right? Well, don't keep hoping bro.
Taking Selfies with the Best and Cheapest Android Smartphones in 2020 will get pretty good results, you get a depth of field in portrait shots and AI Edge detection is something that I personally find quite interesting. In comparison, it won't hold up to the latest Google Pixel 3 or iPhone but will shoot some sharp Instagram-ready photos. There is also a beauty mode to brighten your facial skin tone and reduce blemishes.
Other features like fingerprint sensor, proximity sensor, etc. are still the same. A 3200 mAh capacity battery which will last a long time considering the non-demanding CPU. Common connectivity options are 4G, Wifi, Bluetooth and others. This smartphone has a Dual Sim option. 3 Colors available and 2 RAM / ROM options.
Specification
Screen: 6.0 inches LTPS IPS LCD
Resolution: 2160 x 1080 pixels, 18: 9 aspect ratio, 402PPI pixel density
Operating System: Android Nougat (v7.1.1) with ColorOS 3.2 UI at the top
CPU: MediaTek MT6763T Helio P23
GPU: Mali-G71 MP2
RAM: 4GB / 6GB RAM
Storage: 32GB / 64GB internal storage, expandable up to 256GB (dedicated slot for microSD card)
Rear Camera: 16MP, f / 1.8, focus phase auto detection, LED flash
Front Camera: 20MP, f / 2.0, 1 / 2.8-inch sensor
Connectivity / Network: Dual SIM, Wi-Fi 802.11 a / b / g / n, Bluetooth 4.2, A-GPS, USB-OTG, 3G, 4G LTE
Sensors: Fingerprint (rear mounted), accelerometer, proximity, compass
Battery: 3200mAh (non-removable)
Available Colors: Black, Gold, Red (6GB variant only)
Oppo f5 Price $ 350
5. Oppo f7 – Best Camera Phone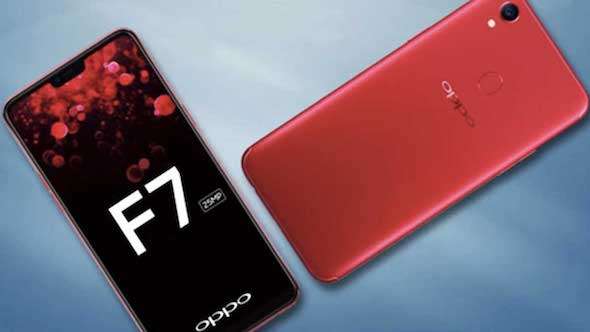 Let's start with the camera first to discuss the Best and Cheapest Android Smartphones in 2020 from Oppo. Minor improvements can be seen on the rear camera here. It's still not something I'm a fan of but the f / 1.8 aperture is something that could be considered a good deal. Other things about the rear camera remain unchanged. The front camera has been improved again.
Now a 25 MP camera and AI powered. The AI is more precise than the latter and this camera really shoots it out of the box. As far as the display goes, it's FullHD + ie, over 1080p and 19: 9 aspect ratio.The notch is there and it will be a personal preference whether you like it or you absolutely hate it. The screen is pretty cool for this best android smartphone.
Watching Netflix and Hulu would be great. Speaking of Netflix, it supports 720p streaming on Netflix so, you don't have to worry about that. The speakers here are very underrated. The sharpness of the loudspeakers is simply amazing.
Specification
Screen: 6.23 inches (2280 x 1080 pixels) Full HD + 19: 9 IPS display
CPU: MediaTek Helio P60 (4 X 2GHz Cortex A73 CPU + Cortex A53 4 X 2GHz CPU)
GPU: Mali-G72 MP3
RAM: 4GB DDR3
Storage: 64GB internal memory, expandable memory up to 256GB with microSD
SIM: Dual SIM (nano + nano + microSD)
OS: ColorOS 5.0 based on Android 8.1 (Oreo)
Rear Camera: 16MP with LED flash, f / 1.8 aperture
Front Camera: 25MP, f / 2.0 aperture, HDR, Sony IMX576 sensor
Security / Sensor: Fingerprint, Face unlock, Gyroscope, Proximity, Accelerometer
Connectivity: Dual 4G VoLTE, WiFi 802.11 ac (2.4GHz + 5GHz), Bluetooth 4.2, GPS
Battery: 3400mAh
Price for Oppo F7
Base Variant: $ 360 (4GB / 64GB)
High-End Variant: $ 460 (6GB / 128GB)
6.Samsung s10 / plus / e – Best Android Smartphone 2020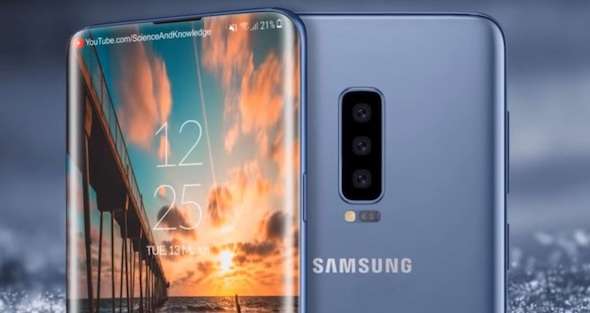 The specialty of the s10 is that it comes with 5G Connectivity. Although there are other features that Samsung has improved and added, 5G is the most talked about and even though this 5G network connection is still not present in Indonesia. Samsung galaxy s10 Has four versions.
Samsung Galaxy s10
Samsung Galaxy s10 plus
Samsung Galaxy s10 With 5G
Samsung Galaxy s10 e.
I will break down each version or model in different segments. Talking about Samsung s10 comes with Android 9.0 And definitely as expected Qualcomm Snapdragon 855 chipset and GPU mali-g76 with octa-core processor 2 × 2.31 GHz.
There is no big difference in those models you get the same specs in Samsung Galaxy s10 Like s10 5G The difference is you get 5G connectivity in the 5g Model but Only up to 4G on the s10. Again comparing s10 with s10 plus There is no big difference except the battery of the S10 plus is replaceable and features some storage capacity. Now compare s10e This is the lite version of the s10 And you get the option to choose memory storage and Ram, which is smaller than the Samsung s10. Whereas the s10e is the lite version of the s10 so you will miss the features you get on the s10. Going back to the s10 which weighs 157 grams, build with Black glass (gorilla 5) which includes a 6.1-inch display which has a resolution of 1440 × 3040 pixels.
Best and Cheap Android Smartphones of 2020 Samsung has now started to increase storage and Ram in the s galaxy series where now in the s10 and s10 plus you get 8Gb of RAM and 512 and 128 Gb of internal storage with a micro SD slot which can be expanded up to 512 Gb Whereas now S10e you can get it cheap from s10 so the RAM of the s10 e is 6 Gb But it is available in 8Gb Ram too. And the s10e has only dual cameras while the s10 has triple cameras. Cameras have become the essential hardware for cell phones today. So Samsung takes it to the next label which provides a Triple Camera on the back which can capture 2160p at 6ofps and 1080 at 240fps which is the best to date from Samsung. The front camera has nothing to pay attention to it is the ideal camera that you usually get in other phones which cost half the price of the s10.
With fast charging support 10 has a non-removable 3400mah battery. Not much difference in sensor from s8 (earlier version) you get under screen fingerprint sensor, accelerometer, gyro, proximity, compass, barometer, heart rate and spo2. It will truly be the best smartphone of 2020.
Specification
Operating system – Android 9.0 (pie)
Screen Size- 6.1 inches
Memory – 8Gb Ram, 128 / 512Gb storage
Front Camera – 10 Megapixel
Rear camera- 12/12/16 Megapixel (triple camera)
Chipset- Qualcomm Snapdragon 855
GPU- Mali-G76 MP12 – EMEA
Battery – 3400 Mah
Sensors – Fingerprint (in display), accelerometer, gyro, proximity, compass, barometer, heart rate, SpO2
Resolution – 1440 x 3040 pixels, 19: 9 ratio (~ 550 ppi density)
Price
On Samsung's website, the Galaxy S10 is available with 128GB or 512GB of storage for £ 799 and £ 999, while the S10 + is priced at £ 899, £ 1,099 and £ 1,399 for the 128GB, 512GB, and 1TB variants. The "affordable" Galaxy S10e, which offers 128GB of storage, is available from £ 699 SIM-free.
And that's a list of the Best and Cheapest Android Smartphones in 2020 that you can buy to replace your old smartphone. If you need a high-performance smartphone to play games, then you can read my review below.