WordPress is a free and open-source content management system (CMS) that powers over a third of the internet. WordPress makes it simple to develop, edit, and manage websites for novice and advanced users.
Renting a server architecture from a competent WordPress hosting service allows users to avoid investing in robust and secure server architecture. WordPress hosting ensures optimal speed, rapid loading times, and security for all types of WordPress web projects.
Moreover, it is continuously being improved and modified by a worldwide community of developers to provide users with the best functionality and performance. Because of its open-source approach, WordPress has become the favorite website construction and administration solution for both new and experienced users worldwide.
While on the topic of hosting, one thing that sets WPMU DEV's hosting platform apart is that as well as having all the hosting features you'd expect – it also comes built-in with 7 PRO WP plugins – covering performance, security, backups, and more. Get 20% off any of their plans here.
So, whether you want to start a blog or construct an e-commerce site, WordPress has all the tools and resources you'll need to make your idea a reality online.
So, let's take a look at some of the best WordPress hosting providers.
1. Bluehost

Bluehost is one of the most well-known web providers on this list, owing to its official WordPress.org recommended hosting provider. You can't go wrong with them because they're constantly ranked #1 for small business web hosting.
The way you manage your hosting is through a standard cPanel dashboard area. With Bluehost, you won't have to worry about your website slowing down because of a sudden surge in traffic. Furthermore, their customer care is available 24 hours a day, seven days a week via phone, email, or live chat, and can assist you anytime you need it.
A complimentary domain and SSL certificate are also provided. Bluehost is optimized for WordPress and provides a superb 1-click WordPress installation, so you can relax knowing that everything will be handled promptly.
2. DreamHost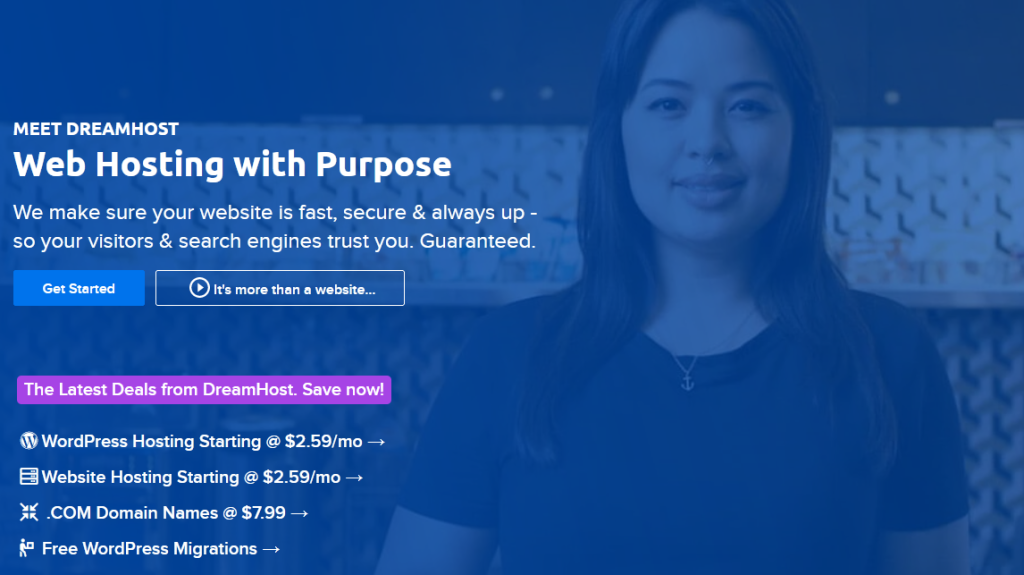 Another thoroughly recommended WordPress.org hosting provider is DreamHost. It is one of the best WordPress hosting options, and they offer a 97-day money-back guarantee. Since 1997, they've also been hosting millions of websites.
The ordinary shared hosting plan offered by the company is a popular choice. When choosing DreamHost, you'll get a one-click WordPress installation, custom dashboard, automatic updates, bandwidth, and free SSL certificates.
If you're looking for a solid WordPress host with a simple site setup that has high-speed SSD storage on top of that, you should highly consider DreamHost as the hosting provider.
3. HostGator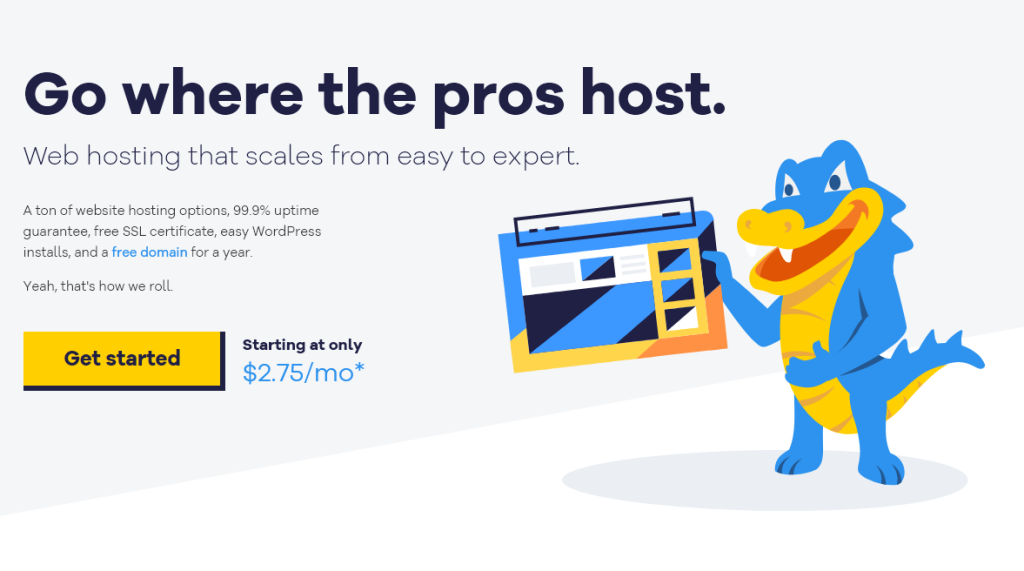 Hostgator is a well-known and rapidly expanding web hosting company. Unlimited bandwidth, a free domain and SSL, and a 30-day money-back guarantee are among Hostgator's many fantastic features.
They also offer a one-click WordPress installation that includes managed updates and WordPress-optimized performance acceleration. We also enjoy that they provide live chat assistance 24 hours a day, seven days a week and that they have data centers all around the world, including the United States, Europe, Asia, and South America.
4. SiteGround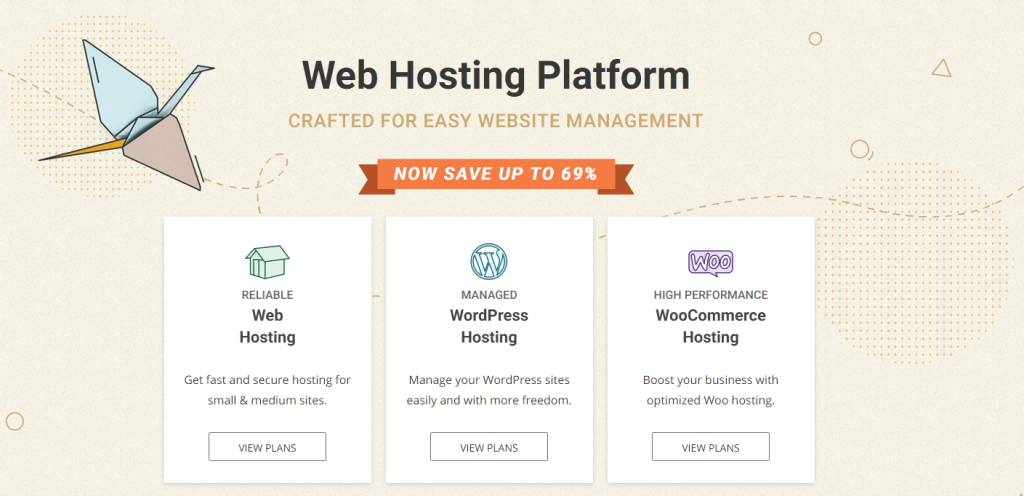 Another well-known WordPress web hosting company with outstanding user feedback is SiteGround. It's also endorsed directly by WordPress.org, which is a big deal. With the help of the fastest cloud hosting servers powered by Google, they deliver customized WordPress speed and security solutions to make your site as fast and secure as possible.
SiteGround offers location-specific hosting, with three data centers in the United States, Europe, and Asia, allowing you to choose the closest one and ensuring that your site loads swiftly. Daily WordPress backups, daily caching, and unlimited databases and email accounts are also included.
5. WPEngine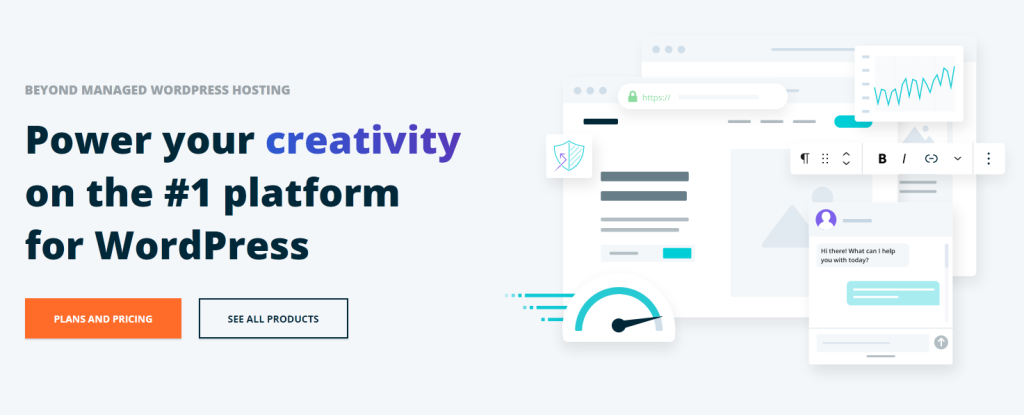 WPEngine is a WordPress managed hosting provider. You can trust them because they've worked with well-known brands like Yelp, MyFitnessPal, Asana, National Geographic, and PBS. It is because they offer one of the best-managed WordPress hosting plans available.
WPEngine offers cloud hosting through Amazon Web Services and Google Cloud if you have a high-traffic website and require a reliable host. These relationships ensure the best levels of availability, performance, scalability, and security for your WordPress website. All of this is backed up by customer care available 24 hours a day, seven days a week.
In addition, WPEngine plans offer the Genesis Framework and several StudioPress themes for free (a fantastic value). If you're starting from scratch, they can also assist you with getting WordPress pre-installed.
6. Flywheel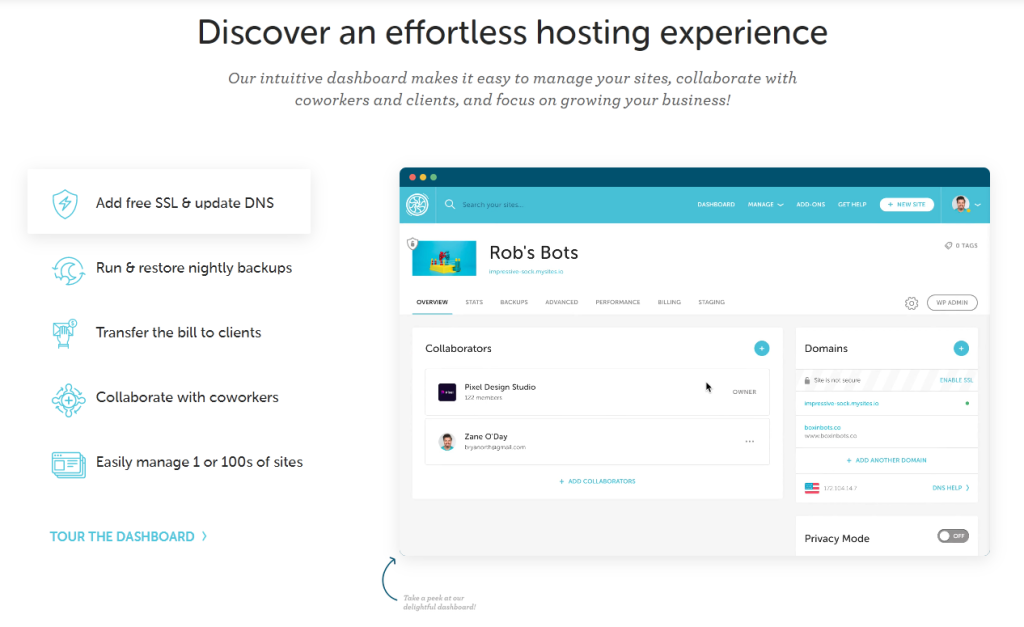 Flywheel has an appealing offer for customers who want to get into managed WordPress hosting but don't want to invest a lot of money. Flywheel's "managed" features include daily backups, multisite support, staging (helpful in testing new features before releasing them to the public), SFTP, and a free SSL certificate.
They also handle WordPress updates through the main Flywheel panel, rather than allowing you to do it through the wp-admin. What's truly striking about Flywheel's platform and the user interface is how simple they are to use.
Everything is simple to understand and browse, and you don't need to be a server expert to make minor adjustments or set anything.
Conclusion
Many different criteria govern one's choice of a hosting provider. Some are looking for the best possible service, no questions asked, and without the fear of spending a little extra, while others have to work on a tight budget.
While there might be a lot of requirements from vastly different clients, thankfully, there are equally many great options to choose from. In this article, we have tackled the top six picks, in our opinion, and we highly recommend that you check them out.