If you're interested in starting your e-commerce website, a wide range of WordPress plugins can help you do it, whether you're willing to pay for a service or looking for something for free. Today, we're focusing on the best free e-commerce plugins available on WordPress, starting with the king of them all – WooCommerce.
When you have a lot of plugins and extensions, you also need a platform that will keep all of them in one place for easy access. WPMU DEV's all-in-one WordPress platform combines multiple tools and licenses into one – allowing you to save money and streamline your development workflow. Get 20% off any of their plans.
1. WooCommerce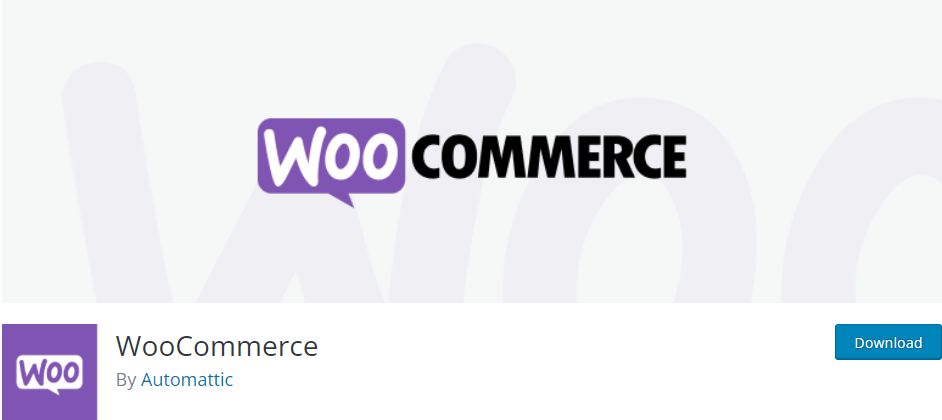 WooCommerce is the world's most popular open-source e-commerce platform on WordPress. It's easily customizable, and it makes the process of creating and managing an online store as simple as possible.
WooCommerce offers its users vital features, like secure payments, shipping integration, tax and inventory management, and many other valuable features created to help users run their online store. It powers 99% of all WordPress stores, and it has over 27 million downloads.
Thus, it's no wonder WooCommerce has so many happy users since setting up a new online store can take only a few minutes with this platform. That is perfect for new business owners who don't have experience with an e-commerce site.
Some of the critical features WooCommerce offers are:
Sell both physical and digital products and services (or combination of the two)
Affiliate products
Offer any number of variations (like size, color, fabric)
Import and export products
Built-in payment processing from leading providers
Geo-location support
Different tax options based on the customer's shipping adress or your store location
2. Order Export for WooCommerce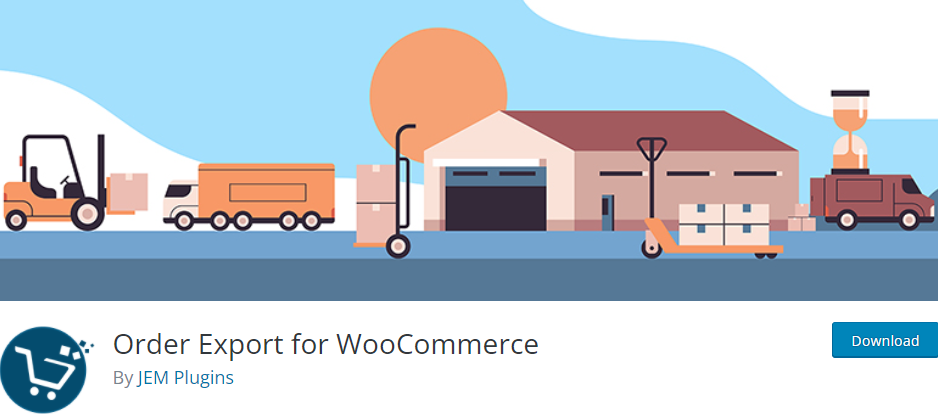 Order Export for WooCommerce is an easy-to-use WordPress plugin that can export data from your WooCommerce store into Excel (XLS, XLSX) or CVS formats in a blink of an eye. It has been designed to make exporting data quick and easy, and it will allow you to export any data you need. Moreover, this plugin has a premium version with many more features.
Some of the features Order Export offers are:
Export orders from WooCommerce
Easy installation and set up
Filters for finding the exact order you need
Drag and drop sorting
Export data in CSV format- easy to use in Excel
Simple user interface
3. Table Rate Shipping for WooCommerce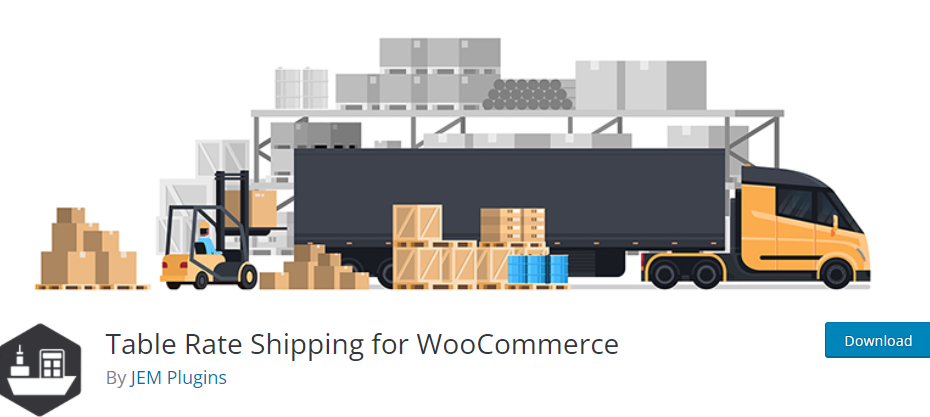 Table rate shipping is a unique concept that allows business owners to optimize shipping their products and calculate the final shipment fee, all while using rule-based methods. Having a plugin for table rate shipping is a must-have. It's what makes the whole process possible and also very easy.
Table Rate Shipping for WooCommerce is a useful, free plugin on WordPress. It might just be perfect because it's easy to use, free of charge, easy to set up, and it provides your WooCommerce site with table rate shipping (tiered shipping or conditional shipping). However, this plugin also has a premium version.
While using this plugin, you can configure the shipping rate based on the shipping weight and the total shipping price. You can also use standard WooCommerce shipping settings to create additional shipping rates.
Some of the keys that feature Table Rate Shipping for WooCommerce offers are:
Seamless integration with shipping zones
Easy to use
Possibility to add additional handling fees for each order
Defining the order by weight or by total cost
Defining the shipping label for the buyer
4. Direct Checkout for WooCommerce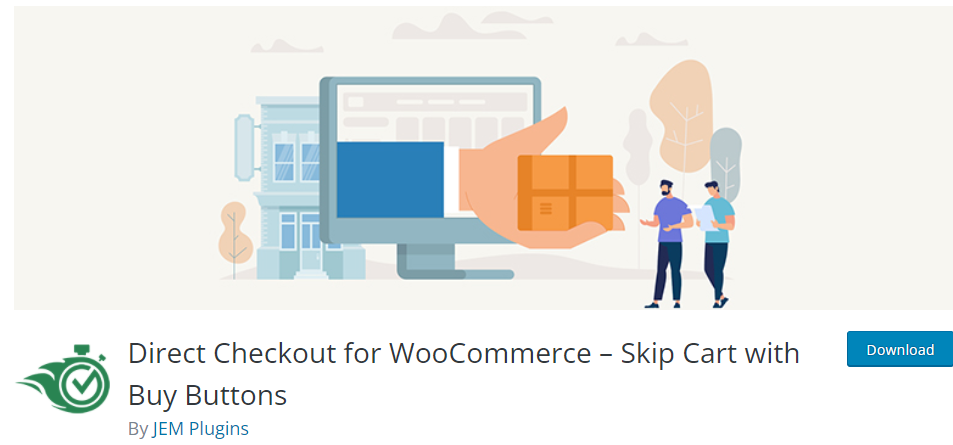 By installing this fantastic Direct Checkout plugin, you can optimize your WooCommerce store by skipping the cart and sending your customers directly to the checkout.
Direct Checkout for WooCommerce provides many helpful features, such as their powerful Buy Buttons, which were made to speed up the checkout process. You can create an individual buy button for any product, and when a customer clicks on the button, the item is added to their cart, and they are sent straight to the checkout. That can also increase sales and optimize the shopping experience.
Key features:
Direct Checkout for all products
Buy buttons for individual products that send customers straight to checkout
Very important: Make sure to enable Ajax for cart buttons. To allow them to, go to WooCommerce->Settings->Products and UNCHECK "Enable AJAX to add to cart buttons on archives."
5. WOOCS – Currency Switcher for WooCommerce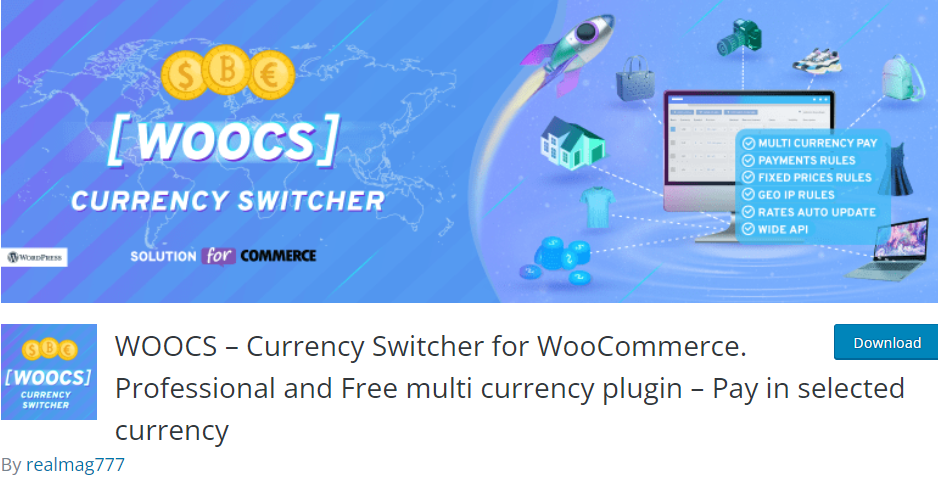 WooCommerce Currency Switcher is a WordPress currency switcher. It allows your site's visitors to switch currencies according to accurate currency rates, and that way, they can pay in the currency they selected. You can add any currency you want to your site as a store owner. It depends on which parts of the world you have the most customers in.
The plugin itself doesn't have a lot of features because, as the name says, it's meant to switch currencies. All of the features are focused on that; for example, you can update currency whenever you want, customize how different currencies look like, set the format of the price, and see the statistics.
6. Customer Reviews for WooCommerce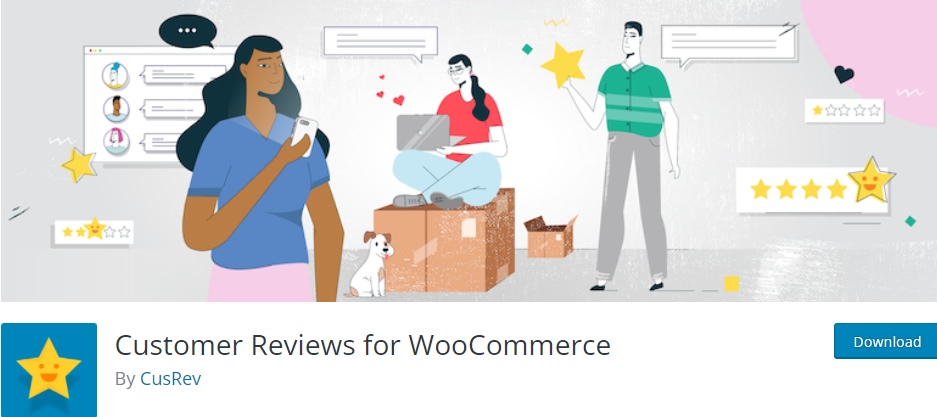 Customer Reviews for WooCommerce is the last plugin on the list, but not the least. Customer feedback is one of the most critical elements of a successful business, especially if you have an online store because you can't physically see your customers. It is where Customer Reviews come in handy.
With this fantastic, free plugin, you can allow your customers to leave feedback after their purchase has been completed, which is essential because all of the reviews are displayed on your site for potential customers to see. It is one of the best marketing methods there is.
Some of the main features Customer Reviews offers are:
Automated or manual review reminder emails
Aggregated review forms for quick and easy reviewing
Question and answer feature
Import and export reviews
Discounts in exchange of reviews
Conclusion
To wrap it up, I have to say it's incredible we can install so many plugins to make our websites better and more functional. It would be a shame to miss out on such an opportunity, especially if it's free.
WordPress is full of useful plugins. There is a plugin for everyone and everything; whether you have a problem with your website or if there's something about it you want to fix, there is a WordPress plugin out there for you.