How to Make Beautiful Affiliate Links in WordPress – If you are an internet marketer who runs an affiliate program to make money by earning a commission from selling other people's products, then it is important that you cover your affiliate links from your customers.
Because there are some people who sometimes hesitate when they want to click because they know that it is an affiliate link. And by using direct links without your hiding it sometimes results in reducing the sales of an affiliate product and decreasing your blog's income from the affiliate program you are running.
In this WordPress tutorial, I will provide a guide on how to make Affiliate Links more beautiful in WordPress using the Pretty Link Lite plugin so that the original affiliate URL is not visible.
How to Create Affiliate Links With Pretty Links
The first thing you need to do is install and activate the Pretty Links Plugin. Please read the Install plugin guide if you don't understand it, please read here ⇒ Complete Guide on How to Install a WordPress Plugin .
After the plugin is installed, please activate the pretty link plugin and you will see a new menu in the WordPress admin sidebar with the name "Pretty Link".
Please click the Pretty Links »Options menu to make simple settings. In this setting you can choose Redirect Type, Enable Tracking, Enable Nofollow and Enable Permalink Fix. In this section I selected 307 Temporary and checked Enable Tracking and Enable Nofollow. And for the menu tab "Reporting" I leave it as the default setting. When you have finished configuring, please click the "Update" button to save changes.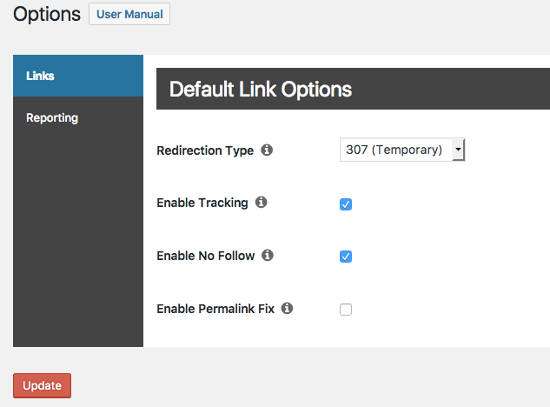 Then click Pretty Link »Add New Link to make your affiliate link modified according to your desired link.
Please enter the original URL or affiliate link in the "Target URL" column and create a beautiful url in the "Pretty Link" column. As an example :
SiteGround Affiliate Hosting URL: https://www.siteground.com/go/WP Radar
I will change the URL above to be more beautiful and so that it doesn't look like an affiliate link so that it looks like below.
Pretty Link URL: https://wpradar.com/siteground
Don't forget to fill in the Title section to make it easier to find the list of pretty links that you have created.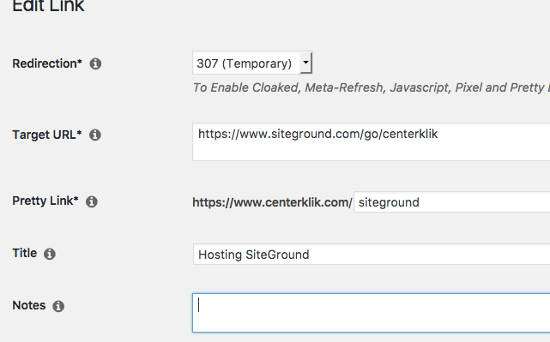 At the bottom there are advanced settings, namely in "Advanced Options". In this section you can select the Group and activate the settings, which you can actually do in the "Options" section. If so, please click "Update".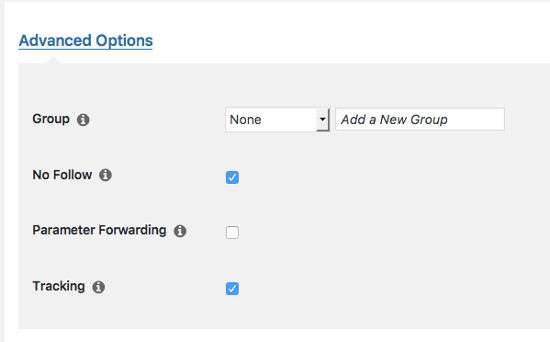 The last part is feel free to use the new link that you have created for you to attach to the article or anywhere you want to post the affiliate link for campaigning. You can copy the link in the "Links" as shown in the image below.

In the pretty link list you can see a report on how many visitors clicked on the link. And if you run multiple affiliate programs on your blog, you can categorize them by grouping each link in the same group. To create this group, please go to the Pretty Link »Groups menu.
Another solution that you can use if you don't want to use a plugin is to take advantage of the most popular URL shortening feature, namely → Bitly URL. The method is quite easy, just paste the original URL in the column (shorten your link) provided and click the "Shorten" button.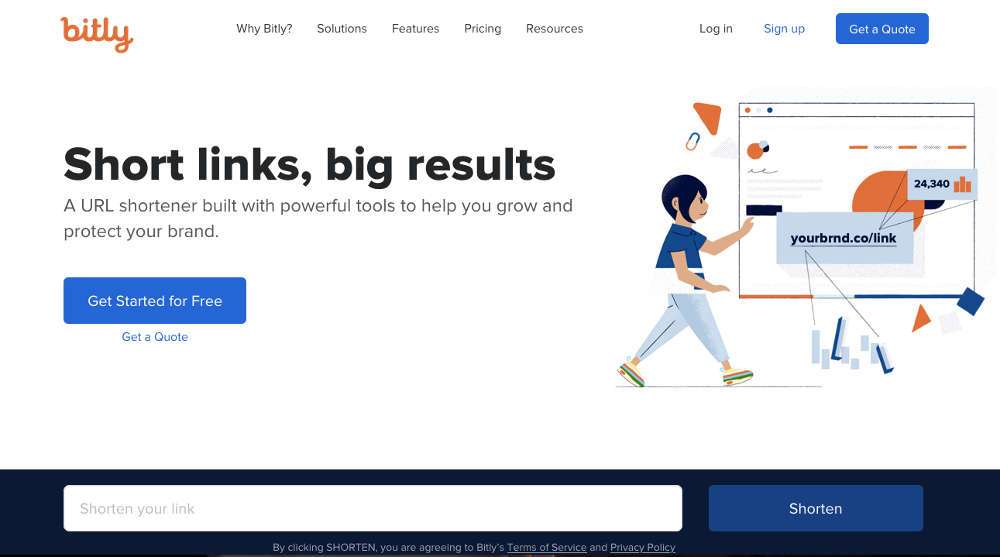 You will see a short URL generated right below it which you can immediately copy and use. You don't need to create an account and it's free to use. But you can also create an account and there is also a premium account to create more URL shortening.
And that's a guide to making affiliate links look prettier and become invisible like affiliate links. Hopefully this article was useful and will further increase your sales. Good luck 🙂