Best Free Cloud Storage Service . With the development of technology today, more and more people of various ages and groups have a mobile device or smartphone as a mandatory requirement that must exist every day. Smartphones provide convenience in many ways, both to meet personal communication needs and as a tool for business.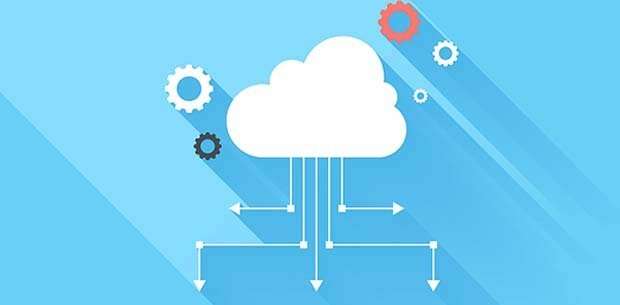 With the increase in users of smartphones and other devices, new technology has also emerged, namely Cloud Storage services or cloud storage services which are also growing rapidly. Mobile devices or smartphones that have a slim shape make these devices have limitations on their internal storage media. This has led to the emergence of cloud-based storage technology as a practical data storage solution and has large storage space that can be accessed from anywhere and anytime through various devices and platforms, as long as the device is connected to the internet.
Many developers of cloud storage service providers provide their services and free storage space as a lure to attract larger users. With this free cloud storage service you can store various kinds of files such as videos, music, movies, photos, documents and other files in the cloud for free and no need to worry anymore with full memory on your smartphone and no need to delete old files. you for fear of fullness. And storing your files or data in cloud storage also makes your data safer, because even if your hard disk or smartphone memory is damaged or stolen, you still won't lose the data as long as you can still log in to your cloud storage service account.
What is Cloud Storage?
Cloud storage is a data storage model in which digital data is stored on a server computer, physical storage includes multiple servers as well as multiple locations, and the physical environment is usually owned and managed by the hosting company. These cloud storage providers are responsible for keeping data available and accessible, and the physical environment must be protected and run properly. People or organizations can buy or rent storage capacity from cloud storage management providers.
Cloud storage services can be accessed via computers or devices such as mobile, tablets, laptops and desktops as long as the device is connected to the internet and has account access to the cloud storage service. It can also be accessed via an application programming interface (API) web service or by an application that leverages an API, such as desktop cloud storage, cloud storage gateway or Web-based content management system. (wikipedia)
10 Best Free Cloud Storage Services
Indeed, cloud storage services are not only specifically for mobile users, but users of other devices such as tablets, laptops and desktops can also take advantage of this cloud storage service. And now please read one by one the 10 best and free cloud storage services below:
1. Google Drive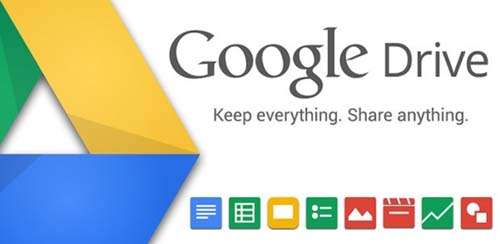 Google Drive is as it is called, it is a Cloud Storage service owned by the search engine giant Google. Google drive provides 15 GB of free storage which is shared with various other google owned services like Gmail, Google Plus etc which are shared with Google Drive. Google Drive lets you easily store, share and edit your files from a variety of devices. You can also collaborate with others to access and work with files such as documents, spreadsheets and presentations. In addition, there are also many features that you can get with Google Drive by utilizing functions in other web applications. And you can also have Google Drive easily as long as you have an email account belonging to Google, namely Gmail. Read: How to Create Email in Gmail with Computer and HP Smartphone .
Price :
Free : 0$ – 15 GB
Premium : $1.99 / month – 100 GB, $9.99 / month – 1 TB, $99.99 – 10 TB, $199.99 / month – 20 TB and $299.99 / month – 30 TB.
More
2. Dropbox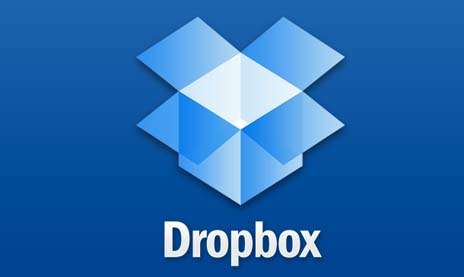 There is no doubt that Dropbox is the best cloud storage service or cloud storage in the world today, with this service you can store all your files and it is very easy to access or share with others. Dropbox is very easy to use and available on almost all platforms and devices. Dropbox will give you 2 GB of free cloud storage space for each user and you can also get an even bigger additional storage space of up to 16 GB for free if you manage to invite your friends to also use Dropbox's cloud storage service.
Price :
Free : 0$ – 2 GB up to 16 GB
Pros : $9.99 / month – 1 TB
Business : $15.50/month – As much as you need
Enterprise : Price Negotiable – As much as you need
3. OneDrive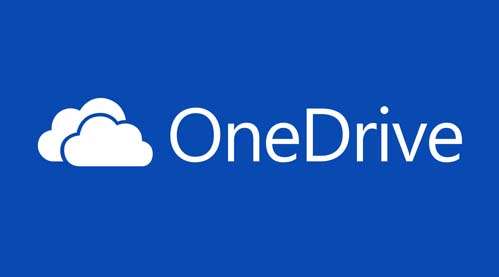 Microsoft, which previously had a cloud storage service called SkyDrive, is now updating their cloud storage service with various features and other advantages under the name OneDrive. Microsoft also doesn't want to be outdone by other cloud storage services in an effort to get hundreds of millions of customers to use Onedrive by providing free cloud storage space of 7 GB to 15 GB for its users. Like Dropbox, Microsoft will also give you an additional 5 GB of storage space if you manage to invite your friends or anyone to also use OneDrive and also 3 GB more to allow you to backup photos.
Price :
Basic : Free $0 -5 GB
Basic Pro : $1.99 / month – 50 GB
4. Box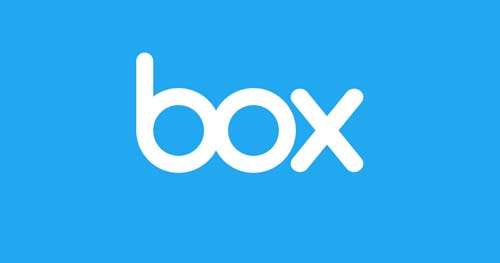 Box is a cloud storage service that is more popular among businesses and companies, in contrast to Dropbox which is more popular among individuals. Box gives you 10 GB of free storage for personal use. With a personal account you can only upload smaller files because they are limited to 250 MB to the media cloud storage box. You can also access your files using various devices and platforms with different operating systems.
Price :
Personal : Free $0 – 10 GB
Personal pro: $11.50/month – 100 GB
More
5. Mega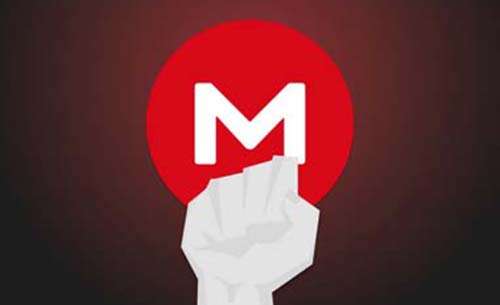 Mega may be like a service name that is familiar to you. Yes, that's right, Mega is a service that comes from file hosting megaupload.com which is a file download and upload service that was once very popular. After megaupload.com closed, now the company is launching Mega as a cloud-based storage service or cloud storage. Mega gives you free storage space of up to 50 GB, this is certainly a large enough storage space you can use.
Price :
Personal = Free $0 – 50 GB
Pros = $9.5 – 4TB
6. ADrive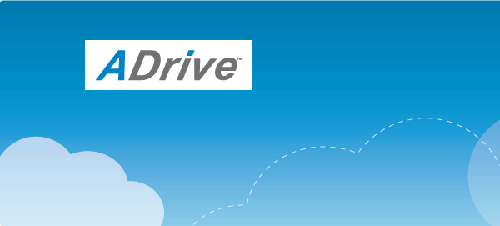 ADrive is a cloud storage service that also provides a large storage space as Mega provides, ADrive provides 50 GB of free cloud storage with a personal account. But there is a drawback to using this service, namely that you with a free account will lose the best features of ADrive such as uploading files that reach 16 GB and also have to be willing to be bothered with ads in the ADrive application on Android and iOS.
Price :
Personal = Free $0 – 50 GB
Pro = $25 – 100 GB – 20 TB+
Business = $70 – 200GB – Unlimited
7. Bitcasa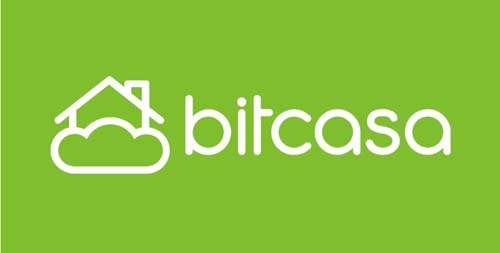 Bitcasa is another best cloud storage service that you can try, Bitcasa's cloud storage service really prioritizes the security of your data which places emphasis on the privacy of your data. All data you store in Bitcasa cloud storage will be encrypted before uploading and only you can see it. Bitcasa provides 25 GB of free cloud storage space and you can access your data from 3 different devices with various platforms.
Price :
Basic : Free – 25 GB
Deploy: $25 – 250GB
Engage : $250 – 2.5 TB
Amplify : $1000 – 5 TB
More
8. SpiderOak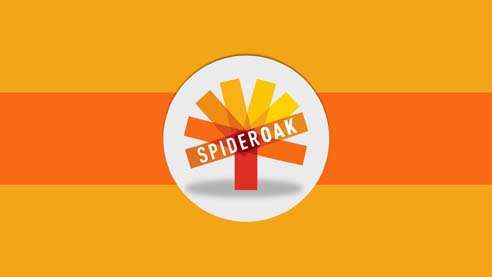 SpiderOak is a cloud storage service that also places more emphasis on the privacy of your data, so they guarantee the security of your data stored on their cloud storage service. SpiderOak only gives a small amount of their cloud storage space of only 2 GB for free, but you can still increase your cloud storage capacity up to 10 GB by inviting your friends to use SpiderOak (you get 1 GB for each of your friends you invite). want to use SpiderOak services).
Price :
Personal : $7 – 30GB
Pros: $12 – 1TB
9. Tencent Weiyun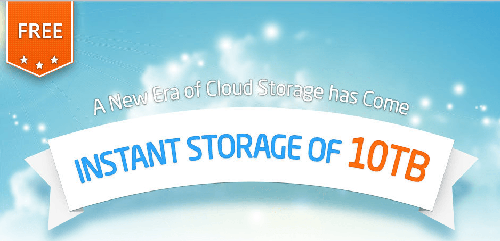 Tencent is another best cloud storage service founded by a Chinese internet company, this Tencent service provides a very large storage space of 10 TB for free for every new user. Of course this is a very large cloud-based storage space and you can use it for free. But even though 10 TB is a huge amount of space, it still exists which will provide even more storage space that is also provided by cloud storage services from China. Please see the company below.
More
10. Qihoo 360 Yunpan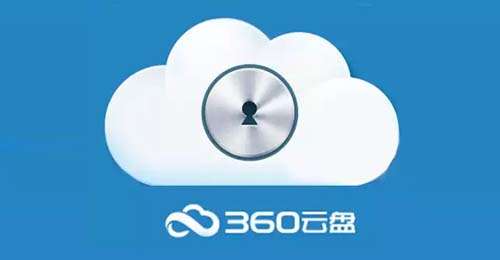 Qihoo 360 is a well-known Chinese internet security company that offers a lot of cloud storage space for free. The Qihoo 360 Hard Cloud offers 36 TB of cloud storage space (36,864 GB!) for free. But with a large cloud-based storage space provided for free that you can only get from a service that comes from China, this of course can be a big question why they are so brave to provide such a large space. Of course I recommend that you use a cloud storage service that provides reasonable free storage space so that your data is safe and your privacy is maintained.
Some Important Questions Before Using Cloud Storage Service
Something that is given for free of course has some limitations both in terms of storage space and features. I've put together a list of questions to keep in mind as you try to find the best free cloud storage provider for your needs. Are as follows :
How much storage space do you need?
Depending on the cloud storage service provider, you must first think about what you want to store in the cloud storage. If your data may be only a few and small in size, then you can simply choose a service that provides free storage space of no more than 10GB. And also consider how much it will cost you if you want to upgrade to a bigger plan.
Are you using it for business purposes?
You need to know that free cloud storage is mostly targeted at individual users due to storage limits and user restrictions. If you need a plan that lets you allocate storage and file permissions between multiple users, you'll probably need to move on to a paid business plan.
How can you access your data?
At a minimum, you will be able to access your cloud files using your web browser. However, some providers offer computer-based applications that simplify the process. Mostly made for Windows and Mac systems, there is little support for Linux users. Many also provide mobile applications so you can manage files on the go. Android and iOS are common, but some providers support Blackberry and Windows phone users as well.
If you need software that can easily connect your cloud storage account directly on your Windows PC then use the most popular software called CloudMounter for Windows . This software can connect your Windows PC to Dropbox, OneDrive, and Google Drive accounts for free.
How big are the allowed limits?
If you anticipate storing very large files in the cloud, check to see if your carrier has any file size limitations. For example, Box will not let free users store individual files larger than 250 MB. You should also check whether you can use your account with multiple computers and devices, and check for any bandwidth limits that would limit upload and download speeds.
Do you need a productivity app?
Most people will be fine with creating documents in Microsoft Office or other software of choice, except for a handful of cloud storage providers that have integrated productivity apps that let you create, edit, sync, share, and store content much like Google's services that integrate apps. Google Docs with Google Drive.
Do you need cloud storage with sharing features?
Most cloud storage providers allow you to share files by generating a public link. Once you send the link to the recipient, he or she can access your files. If you need more control over what recipients can do with your files, look for a provider that lets you set certain permissions. For example, when I share a document via Google Drive, I can specify whether the recipient can view it, or even be able to edit it.
Are you afraid about security?
Standard SSL encryption is usually provided to free users for cloud storage, but sometimes not on free accounts. If the provider does not encrypt your data, is it stored encrypted, or just uploaded and downloaded in the usual way. You should also know if there are additional features including two-step verification (where you have to take additional steps, such as entering a code, and entering a password) as well as the ability to provide passwords that protect certain files or folders.
Above are the 10 best and free cloud storage services currently available. Please try some of the services above to keep your data or files safe and you are free from memory problems and full hard disks, fear of losing data because your hard disk or memory is damaged or stolen. Good luck. ️