Dropshipping is a great and popular entrepreneurial opportunity for many people to make money online . This article will share everything you need to know about the Dropshipping business.
So, if you are looking to start a Dropshipping business, then you should read this comprehensive guide that offers all the necessary details about this opportunity to make money online.
In fact, Dropshipping has exploded in popularity over the past few years, and thousands of people around the world make up to seven figure dollar incomes from the Dropshipping business.
So, let's get started and explore the Dropshipping business ideas below.
Read: 7 Best Selling Dropshipping Businesses You Deserve to Try
What is a Dropshipping Business?
The Dropshipping business model offers you entrepreneurial opportunities where you can run an online store without needing to keep any inventory.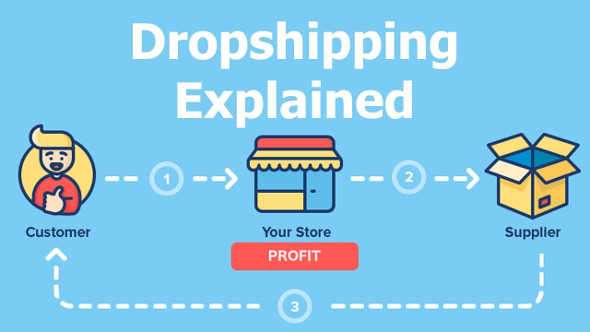 When a sale is made, your supplier will ship the product from their warehouse and deliver it to your customer's doorstep.
So, in the Dropshipping business, you don't have to care about storing, packaging, or shipping your products.
The Dropshipping business differs from traditional retail and eCommerce businesses in the sense that retailers do not need to store goods. The retailer transfers the customer's order and shipment details to the manufacturer, merchant or other retailer, who then delivers the goods to the customer.
The Dropshipping business is becoming very popular with merchants because almost 33% of eCommerce stores use Dropshipping as their sales target fulfillment method.
How Does the Dropshipping Business Model Work?
The Dropshipping business model is easy to understand. This involves three key players:
Factory (supplier)
Retailer (you)
Customer
Manufacturers (suppliers) are responsible for creating products, managing inventory, delivering products to customers, replacing defective products, and even repairing products.
The factory sells products to retailers at wholesale prices and assumes the risk of inventory not selling.
On the other hand, the retailer (i.e., you) sells the manufacturer's products on the website under your own brand. They are responsible for selecting and marketing products. Plus, they handle customer inquiries and complaints.
Lastly, the Dropshipping business model involves customers buying products directly from the retailer (that is, you). If there are questions or problems, the customer contacts the retailer, usually through CRM software, from whom they have brought the product.
In simple terms, the Dropshipping business model works like this:
The customer then buys the item from your store at the retail price.
The order is then forwarded to the supplier. You must pay wholesale prices to your suppliers.
Suppliers deliver products to customers with your business name and even your address.
So, Dropshipping requires minimal investment from the dropshipper because they don't need to buy and store bulk stocks. This eliminates the risk of buying large quantities that require large amounts of capital, and also avoids problems when you can't sell all the products.
Why is Dropshipping a good business idea?
Here, I've listed a few reasons why Dropshipping is a great business idea for new businesses.
You have to start a Dropshipping business as it is a low risk business model.
Here, you only have to pay for the product you are selling to sell to paying customers. Plus, you don't have to spend money on creating a product. You don't have to maintain an inventory or have you pay employees for packaging and shipping products.
The low entry fee makes it a great entrepreneurial idea. While it takes time to do the day to day work of processing orders, most of it is automated and requires only the click of a button.
Here, I share some reasons why you should start Dropshipping:
This is a lucrative "make money" opportunity. This offers the opportunity to set your price. You have control over how much you can make. In addition, the more active you are in marketing your business, the more likely it is to succeed.
Dropshipping offers you the opportunity to maximize your creativity. This can be a lot of fun. You can take advantage of your new ideas.
In Dropshipping, the manufacturer (supplier) delivers the products to your customers on your behalf. So you don't have to pack everything yourself.
You don't need to carry inventory. You don't need to hold a product box either in your home or in a warehouse. So, you don't have to pay warehouse fees. You save a lot of money because there are no unsold inventory costs.
Dropshipping offers you the opportunity to build your own career. You can decide the work you do, and how you manage your day. Besides, your boss is your only customer.
Here, I provide you with some statistics that hopefully will give you the excitement of doing Dropshipping business:
33% of online retailers have used Dropshipping as their main business model
There were as many as $ 14.2 billion of dropshipping products sold on Amazon in 2011 itself which was 34% of the products sold on Amazon.
Global eCommerce sales totaled USD 2.3 trillion.
In fact, Google Trends has shown a huge increase in interest in Dropshipping over the past few years.
What do you need to start a Dropshipping Business?
There are only a few essential things to start a Dropshipping business. These are as follows:
You will need a product to sell
Find the manufacturer or supplier of that product
A platform (such as a website) for selling products
Marketing
However, to make your Dropshipping business successful, you must have a positive attitude, a good work ethic, and a genuine commitment to your new business venture.
How to Start a Dropship Business
Here, I am sharing with you the Dropshipping business plan. This is a step by step guide to starting a Dropshipping business.
Step # 1: Finalize the Dropshipping Business Idea
First and foremost, you must finalize and select the best Dropshipping business idea. It's all about choosing a niche or niches that you are passionate about. And, it has to be a profitable one too.
Some of the niches that may sound appealing to you include beauty, fashion, jewelry, fitness, technology, and backpacks.
I need to emphasize here that your niche is important. So, spend some good time analyzing various Dropshipping business ideas and choose the ones you like best and which benefit you. And make sure you really understand the product.
Here, I list some pointers that will prove useful to you when you are choosing your Dropshipping business idea:
You can use Google Trends to find out if a niche is trending up or down.
Google Keyword Planner helps you to find out the potential of your Dropshipping business idea. For example, you can find out the search volume for the keywords you will use.
Social media is another viable channel to find Dropshipping business ideas. For example, you can browse social media pages for top brands. You can find out how they market their brand.
Here, I list some of the characteristics of the perfect Dropshipping product:
Big brands don't dominate good Dropshipping products. This means that you get a greater chance of getting a portion of the market.
Small and light product. Usually, a good Dropshipping product should fit in a shoe box. The weight must be less than 2kg.
Good Dropshipping products must be non-seasonal and in demand year-round.
Products must be sold in the $ 15 to $ 200 range. This price range is known as the "sweet spot" in the eCommerce world. Anything less than $ 15 won't give you much of a profit margin, and anything over $ 200 will be hard to sell. While there are exceptions to this rule, following it will make your Dropshipping business journey easier.
The guidelines above will help you to choose a good Dropshipping niche and have some product ideas that are deemed viable.
If you have at least one product idea at this stage, you can take this guide to the next level.
Step # 2: Find a Dropship Supplier
In the Dropshipping business, suppliers are your most important business partner. So you need to find a reliable supplier who can keep your products in stock, uphold product quality, and ensure that orders are delivered to your customers promptly and on time.
Here, I am listing the important features that you should pay attention to in a dropshipping supplier:
You need to make sure that the supplier can deliver the goods. Also, you should know that not all product suppliers offer Dropshipping as a service.
The supplier must have many years of experience with Dropshipping. Dropshipping suppliers take many responsibilities with Dropshipping. So you need to make sure that the dropshipping supplier has experience & helpful staff so that you can depend or rely on them all the time.
Dropshipping suppliers must charge a small fee for their services. Typically, the costs range from $ 2 to $ 5. If it's more than that, then you should look for another supplier.
Dropshipping suppliers should offer fast shipping so that your customers will get their items as fast as possible. You should check the delivery times to the countries you serve. One to two weeks of delivery time is acceptable on Dropshipping. However, if they are taking more time than that then you should look for other suppliers as this may result in negative feedback from your customers.
You should request product samples and check quality before committing to a supplier. Plus, the supplier must offer high-quality images that you can use in your product list.
You can search for dropship suppliers online or use wholesale directories.
Step # 3: Choose a Sales Platform
After finishing a product and lining up for suppliers, it's time to start selling and making money.
However, you need to choose the right sales platform to succeed in the Dropshipping business.
Well, you can choose to sell on an established platform. You can also start your own online shop.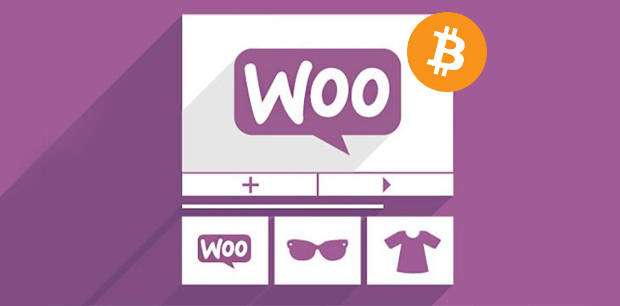 It's easy to start a dropshipping business with an established online marketplace like Amazon or eBay. You just need to create and set up an account and start selling. They already have a lot of traffic. Besides, consumers trust this platform. So, you can make money with this online marketplace.
However, this online marketplace charges a fee for each sale you make. Apart from that, you have to compete with other sellers on this platform. In addition, you have limited control regarding branding, customer service, product photography, etc.
Amazon is considered to be the most popular online marketplace for Dropshipping businesses. It has more than 300 million active users, more than 100,000 sellers made over $ 100,000 on Amazon. The seller must pay about 15% of their selling price to Amazon.
However, you can even start your own online shop ( How to make an online shop ). You can use online tools (such as WooCommerce, Shopify and many more) to get started. You get complete control over branding, design and layout. No fees to pay and higher profit margins for you. However, this method certainly requires time and a little cost, but it also takes time to get ranked on Google. Plus, you need to invest in SEO and marketing ( digital marketing ).
Step # 4: Implement a Customer Acquisition Strategy
Once you've chosen a sales platform for your Dropshipping business, it's time to attract customers to your store. This can be achieved by building and following a customer acquisition strategy.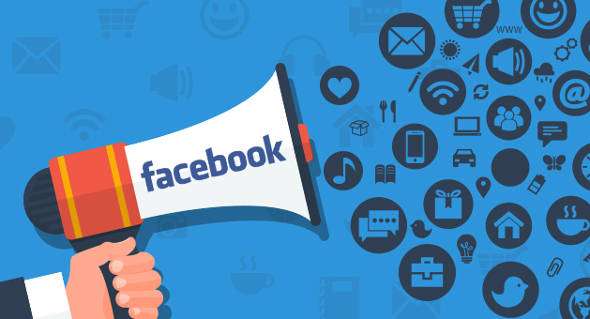 Customer acquisition is nothing but advertising and marketing to acquire new customers.
Well, there are two approaches to customer acquisition:
Fast track (paid)
Slow lane (free)
Here, I show both customer acquisition methods.
Fast Track (Paid Advertising, Paid)
You can advertise your products with Facebook ads to capture a large audience.
Use Google ads to advertise your products
You can do social media influencer marketing
Slow Path (Free Promotion)
Actively participate in blogs and forums related to your blog / niche
You can do content marketing in the form of a blog on your store website. You can even create YouTube Channels, Twitter posts, or Instagram posts. Content marketing serves your audience who can then convert them into customers.
You can gain followers by sharing great content on your social media channels
Build an email list and reach a large group of people
I've shared some strategies with you for attracting customers. You can use a mix of these strategies to grow your new dropshipping business.
So, those were the steps to start a Dropshipping business from scratch to get success.
Read: 10 Promising Online Businesses in 2019 with Big Profits
How much does it cost to start a dropshipping business?
The Dropshipping business model is one of the cheapest ways to sell goods online with very little capital.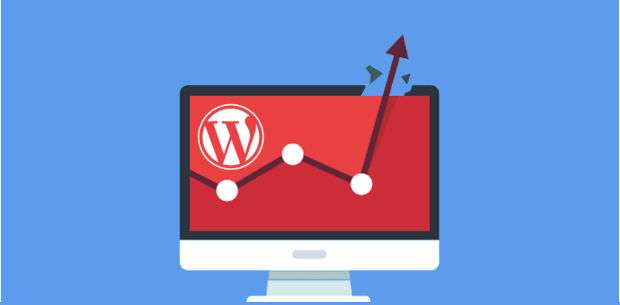 The minimum investment that you need to make to start a dropshipped online shop is as follows (These are the costs you have to bear to start a Dropshipping business on a free open source online store platform like WordPress):
Sign up for hosting – $ 3.95 / month ( bluehost ).
Setting up an online store (WooCommerce) – Free
Signing up for an SSL Certificate – $ 1.50 / month
Sign up for a Credit Card Processor – 2 to 3% fee per transaction
Buy a template for your website (Optional) – $ 25
If we add up all of the above, the cost to start a Dropshipping business is between $ 5.45 and $ 30.45.
If I consider the minimum costs, then $ 5.45 is not a huge amount is it.
You can even use a fully hosted platform like Shopify where you don't have to handle setup, payment processing, security, etc.
Costs of running a Dropshipping business on the Shopify platform:
Shopify: $ 29 / month
The cost of purchasing a template for your website: $ 50 to $ 200
The best part of the Dropshipping business is that you can run it from anywhere. You only need to be connected to an Internet connection.
Is Dropshipping Legal?
Yes, Dropshipping is legal. This is a form of order fulfillment in which the supplier handles the delivery. So, there's nothing illegal about dropshipping.
Is Dropshipping Profitable?
Yes, Dropshipping is profitable. Here, you only have to pay for the product you are selling. You don't need to maintain an inventory. Suppliers handle fulfillment of orders received. All you need to do is market and serve customers.
How much can you earn from Dropshipping?
Here, I offer you a calculation that will make it easier for you to understand how much you can earn from Dropshipping.
Suppose you get a product for $ 15 and sell it for $ 30. After deducting shipping and advertising costs, your actual profit for the product is $ 10.
So, to make $ 10,000 per month, you need to sell 1000 products per month.
$ 10 profit x 1000 orders = $ 10,000 per month
$ 10,000 per month x 12 = $ 120,000 per year
So you have to sell at least 34 orders / day.
Read: Easy and Successful Dropship Business Using Dropship.me
That's a glimpse of the ways you can start a dropshipping business. In the example above, I gave a view of the dropshipping business using online stores such as Amazon and eBay. But basically it is the same in all online stores, both international online stores and national online stores such as Tokopedia, Shopee, Bukalapak and others. You can apply all the steps above to all online stores that issue dropshipping features.
And that's all I can share in this article about the Dropshipping business. I hope you now have a clear understanding of the Dropshipping business. We wish you good luck with your Dropshipping business.