Managing a large number of employees or staff members, regulating their schedule, and managing their requests is often a time-consuming and tedious process that requires your undivided attention on several different administrative levels.
It is, however, an inescapable part of running a successful business. Naturally, your business will flourish if you can quickly and efficiently manage your employees.
Thankfully, many scheduling solutions on the market make this process easier and less of a time sink. That's why we have carefully selected our picks for the six best scheduling software available.
1. Deputy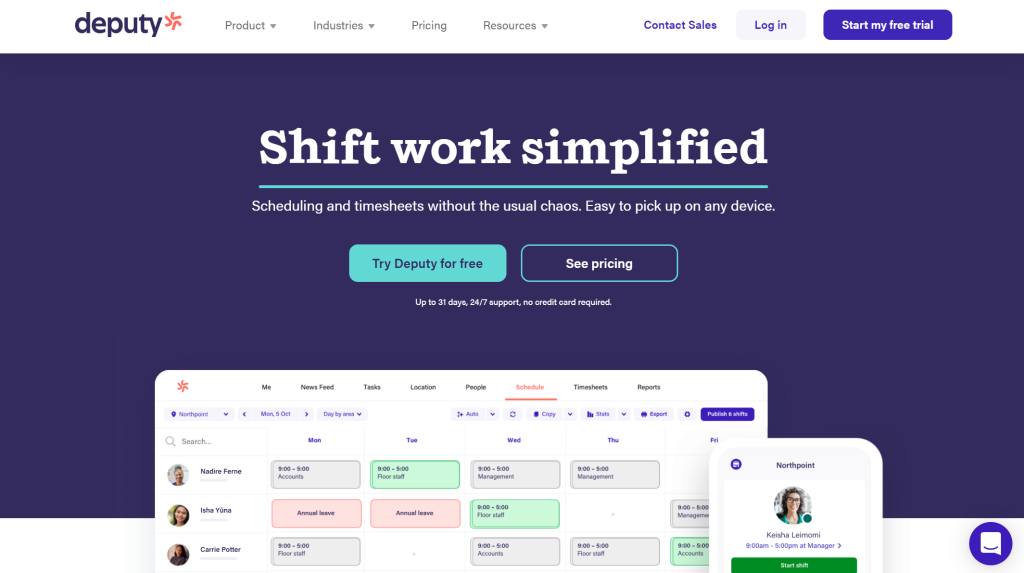 If you need an all-around solid and reliable software used by many small and medium level businesses, look no further than Deputy.
It is one of the most widely used employee scheduling services for Windows, and it is also available for Android and iOS. This software comes with a newsfeed for sharing documents and company posts, an administrative dashboard, a simple log-in system, and much more, depending on which service you need.
Deputy also integrates with a large number of popular software, such as Dropbox and Xero, so that all your important data is accessible to you in one single place. The service requires payment of a minimum of $10 per month, and it comes with a 31-day free trial and 24/7 customer support.
Deputy's pricing is based on services provided: Scheduling ($2.50/user/month), Time & Attendance ($2.50/user/month), Premium ($4.50/user/month) and Enterprise for companies with more than 250 employees, which requires a custom package.
2. Humanity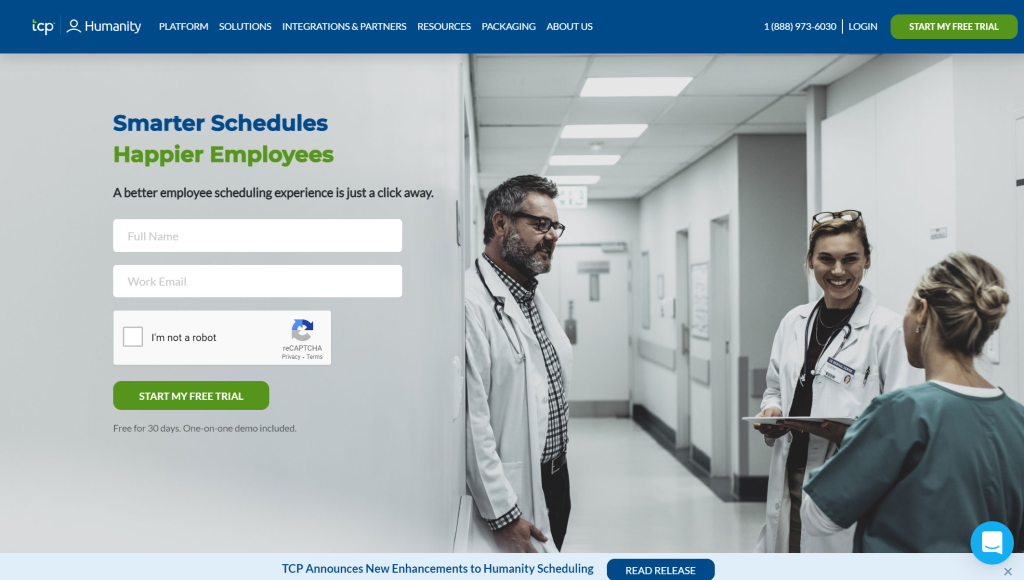 Humanity is one of the more popular employee scheduling software currently on the market. It offers various tools and customizations to help you set up an accessible and easy-to-use system for you and your employees.
Humanity tracks check-ins and check-outs, monitors any employee overtime, saves and updates employee requests, and offers tools to help you schedule future meetings.
Its pricing is also customizable, as it offers three different versions: Starter, Classic, and Enterprise, all with custom pricing, which depends on the selection of the services you need.
3. Homebase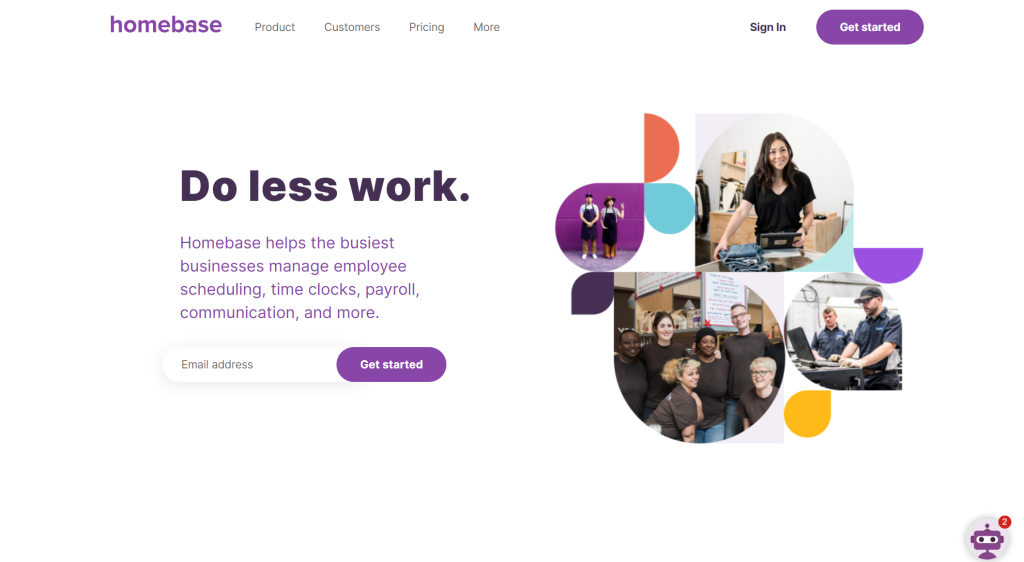 Being another very solid and all-around user-friendly software, Homebase is a crowd-favorite for quick and easy organization.
This service allows you to create custom schedules from many pre-existing templates and customize and change them on the go while updating your employees on any changes made through the free mobile app.
Homebase automatically alerts you on schedule issues, tracks employee overtime, and integrates any sales data or business projection. Homebase comes at four different price points: Free version, Essentials ($20/location/month), Plus ($50/location/month), All in One ($100/location/month).
4. Paycor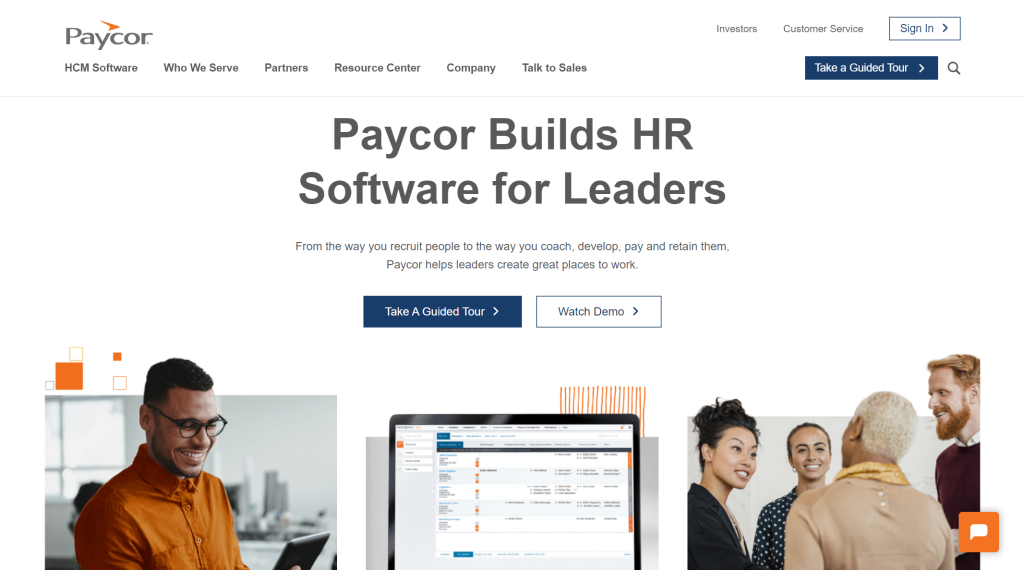 Paycor is one of the older software on our list and is considered by many to be the essential human resource platform. It has had many developments and updates from its first iteration.
It currently offers employee scheduling from both desktop and mobile, payroll management, document storage, employee profile access, and tax management. Paycor offers two different packages depending on the size of your company, and those vary from small (1-40 employees) to mid-market (40-1000 employees).
While the mid-market version is entirely custom, the small package comes at three different pricings: Basic ($99/month), Essential ($149/month), and Complete ($199/month).
5. Resource Guru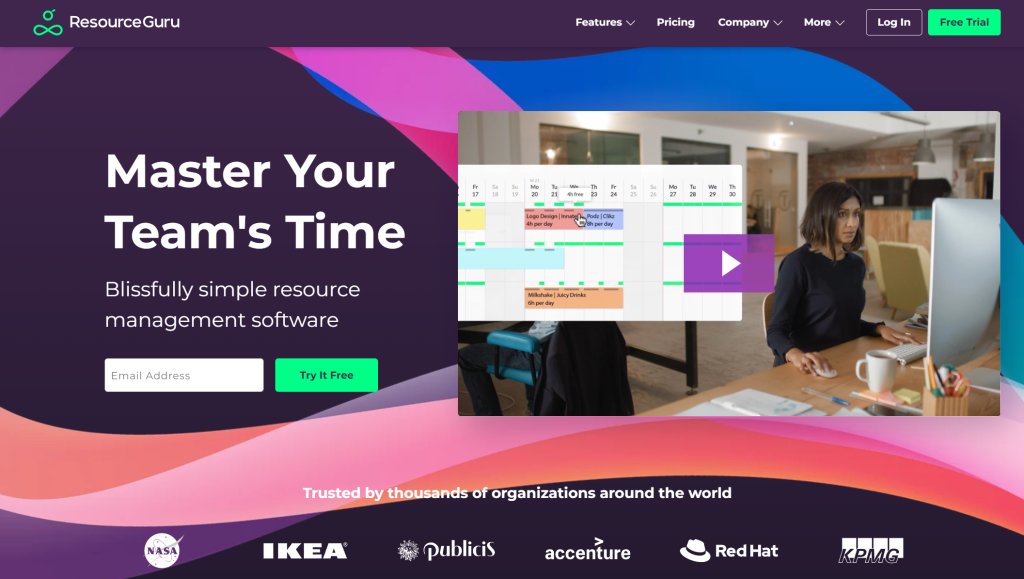 If you are looking for a team-oriented, modern-looking, easy-to-use scheduling software, then Resource Guru is the right choice.
It is a snazzy-looking and streamlined service that helps you organize your team's schedules, workload and make any changes or updates on the fly while keeping your team updated through a fast mobile app.
Using this platform is also very intuitive, based on a drag-and-drop system. Resource Guru has three different plans, and they all come with a 30-day free trial period: Grasshopper ($3/person/month), Blackbelt ($5/person/month), Master ($8/person/month).
6. Snap Schedule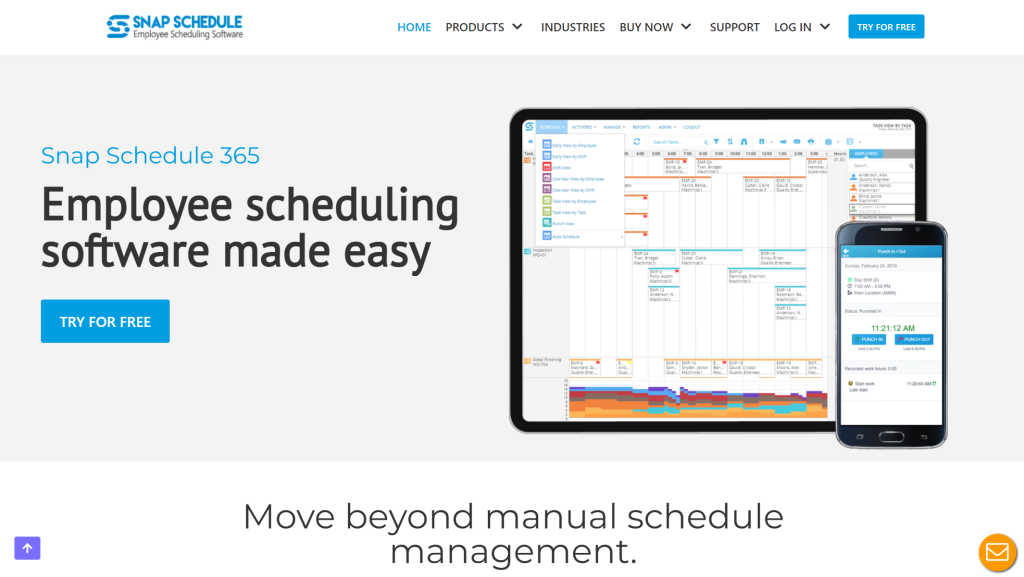 Snap Schedule is one of the more powerful and expensive scheduling programs on the market, and it is marketed towards enterprises rather than small businesses.
It offers powerful tools that help create detailed schedules with multiple forecasts, keeps track of employee overtime and working hours, and automatically update all employees through an interactive mobile app.
Snap Schedule can also be integrated with Microsoft Excel, making life easier in many organizational aspects. The pricing for this service starts at $450/computer/year with discounts for additional computers and a premium option.
Conclusion
Efficient employee scheduling is one of the essential parts of conducting a professional and successful business.
By choosing an employee scheduling software that caters to your needs from our list, you will immediately see an improvement in the organizational and administrative aspects of your business.