Social media management can be a tough task if you do not have proper tools that can help you reach your goal with less effort. Managing social networks does not consist of creating and posting content.
Still, there are much more complicated tasks such as tracking the numbers, making reports, and thinking of new strategies to improve the results. These aspects of social media management could be truly time-consuming, especially if you are on your own, without a team.
This is why there are plenty of tools designed to help you with the everyday work of a social media manager. If you have used Hootsuite, you probably know that it is one of the best tools in the market, but its pricing is a bit unrealistic. Here we will show you a few great and cheaper alternatives to it.
What Is Hootsuite
Hootsuite is certainly one of the most popular and most searched social media management tools. This tool has some amazing features like connecting all social media platforms, scheduling the content you wish to post, the possibility of collaboration, and integrated analytics and reporting.
On the other hand, it is way too expensive, and its interface is complicated. It also does not support Google Business Profile and has many limitations when it comes to the free plan. But there is nothing to worry about because there are many similar tools that offer all of the good sides of the Hootsuite.
Top Five Hootsuite Alternatives
1. Sendible
Sendible lets you do absolutely everything and connects all the most popular social networks such as Facebook, Twitter, Instagram, LinkedIn, etc. This tool can collect your messages and comments from different networks and put them all in one feed, which is an absolute time-saver!
It has one of the most efficient scheduling functions for publishing, content libraries, and social media calendars.
Last but not least, it has the functionality of analytics and reporting about the results. Its price starts at $29 for a month and offers a free trial for 14 days. 
2. Agorapulse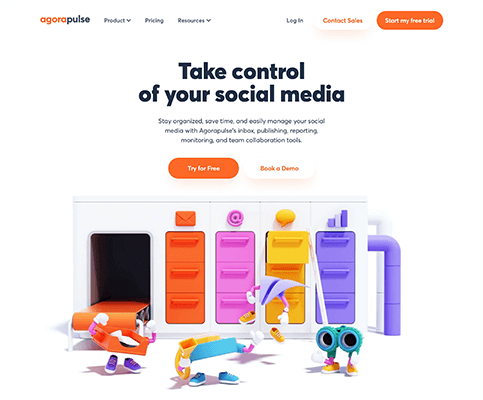 As the second-best alternative to Hootsuite, we recommend Agorapulse. This management tool gives you access to all aspects of the most important social media.
It has plenty of useful and effective features, but it is yet simple to use. This tool places everything in the social media inbox, lets you schedule the updates, runs reports, and lets you engage with your customers.
In addition to all of that, Agorapulse has multiple categorizing functionalities. For example, it can categorize tweets by a certain keyword or categorize your followers by their activity.
3. NapoleonCat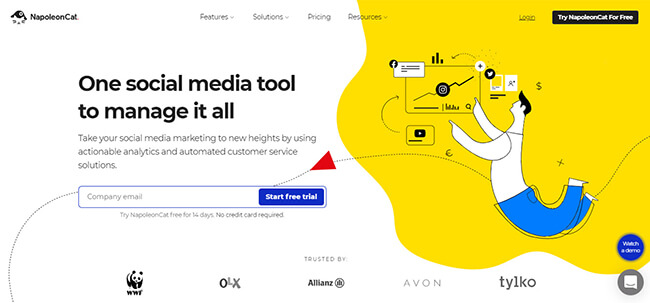 NapoleonCat is a great tool if you engage a lot with your audience via social networks. This way you can immediately respond and have interaction on Facebook, Instagram, Messenger, Twitter, LinkedIn, or Google My Business without entering the actual app.
It also collects all the necessary data, gives you feedback about marketing strategies, and lets you organize the workflow of your business in an efficient way.
4. SocialChamp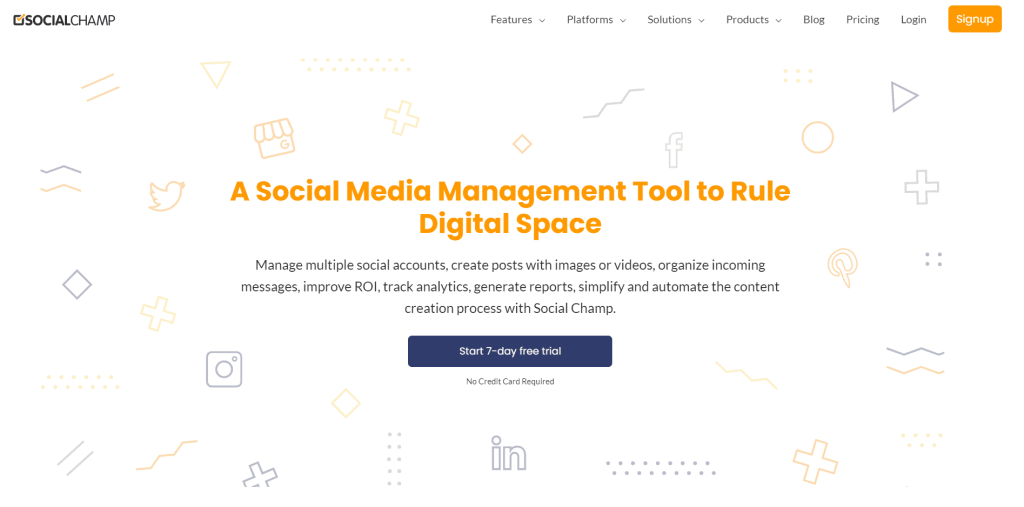 This social media management tool supports all the most popular social networks and offers some of the very useful features such as Canva and bit.ly.
SocialChamp enables you to post directly or schedule your content and engage with your customers through one platform.
When it comes to amazing features, SocialChamp has content suggestion functionality, Auto RSS, and social media calendar, which can all help you plan your content and future posts.
5. Buffer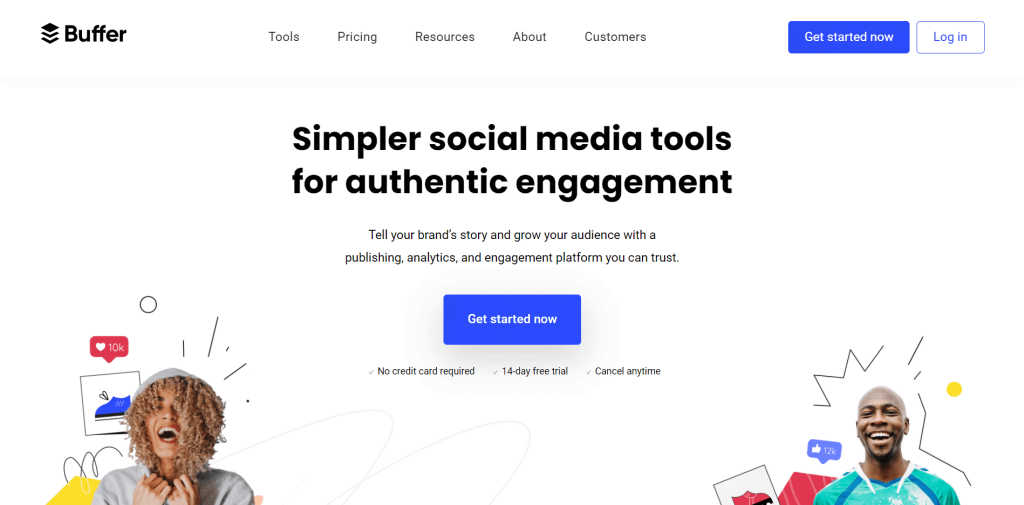 Buffer is amongst the oldest and worthiest social media management tools, with similar functionalities as Hootsuite, but an even greater amount of them.
It supports Facebook, Instagram, Twitter, Pinterest, and LinkedIn with a social inbox that allows you to respond to the messages and comments of your users.
It has scheduling functionalities, gives you insight into a feed of each of the networks, tracks the total performance, and gives you detailed reports.
Conclusion
As you can see, there are many alternatives to a well-known and sometimes overrated Hootsuite. They can all offer you similar features and functionalities so that you can run your business more efficiently with less stress and invested time.
Tracking your social media performance has also never been easier, so pick one of the tools and get started!