WooCommerce is a popular eCommerce platform with over three million active online businesses. It also comes with a number of useful features.
It isn't flawless, despite its numerous features. Your shop frequently requires plugins to fill in the gaps and additional features not provided in the original WooCommerce installation.
In this article, we'll talk about some of the top WooCommerce plugins and how they can be used to improve your store's functionality, namely how they can help you boost sales through minor changes.
1. WooCommerce Table Rate Shipping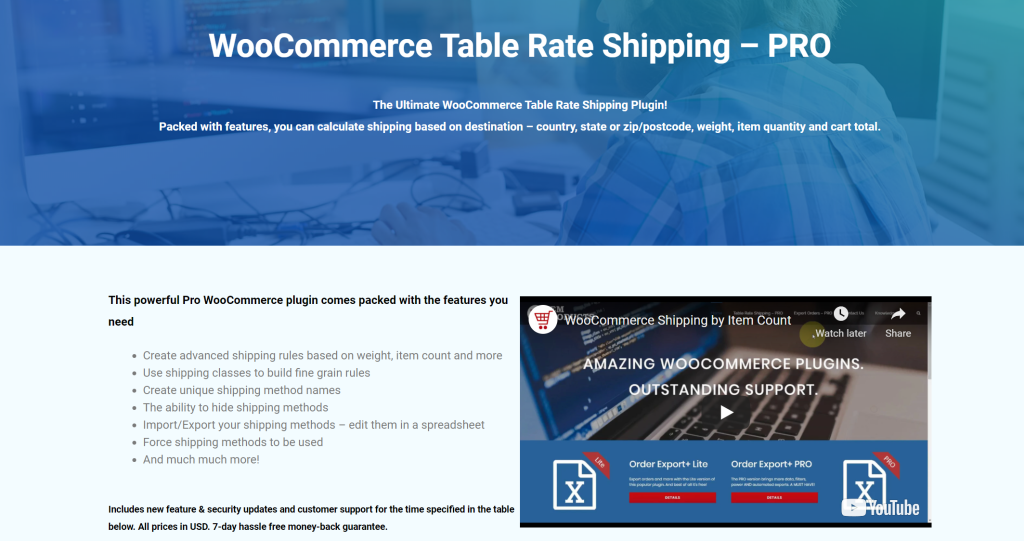 WooCommerce Table Rate Shipping may seem like a simple plugin at first glance, but it helps you create unique shipping rules in a few simple steps. Its base function allows the user to calculate shipping rates based on item counts, the destination, weights, etc.
You can also use it to create unique shipping method names and hide the method used for unregistered users. All methods can be edited in a spreadsheet and imported/exported to other sites.
2. Direct Checkout for WooCommerce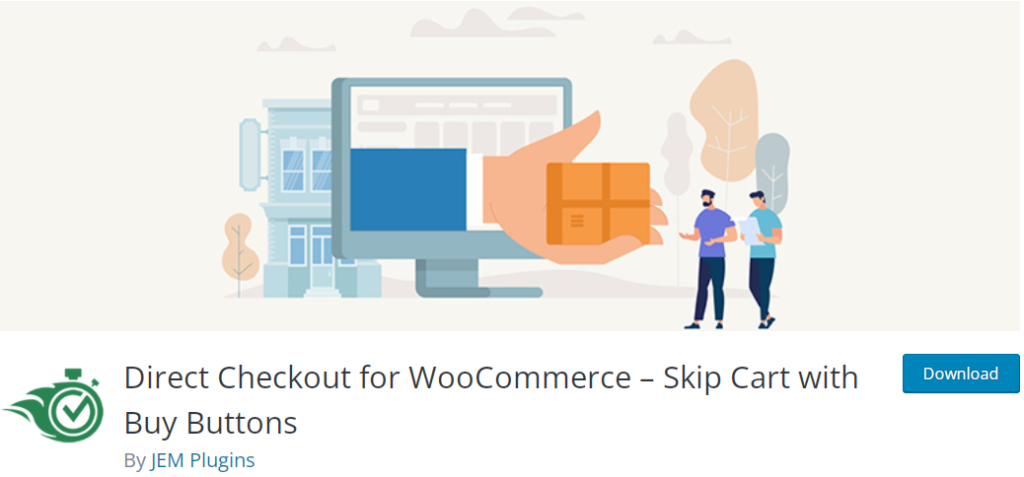 Why not add a direct buy button and skip all the "Add to cart" nonsense to get more sales faster. Direct Checkout for WoCommerce allows you to do just that.
It's a straightforward plugin but works wonders, as it entices the user to buy straight away and eliminates the lengthy checkout process where buyers usually change their minds.
3. WooCommerce Order Export

Every store owner needs to keep their data in check, and that's precisely what WooCommerce Order Export is for. Using it, you can export any data you want and even schedule reports of new orders only.
These reports can be delivered to your inbox or through an FTD, making it a fantastic solution for dropshippers. To help in exporting only the data you need, WooCommerce Order Exports also sports various filters that get the job done faster.
4. YITH WooCommerce Wishlist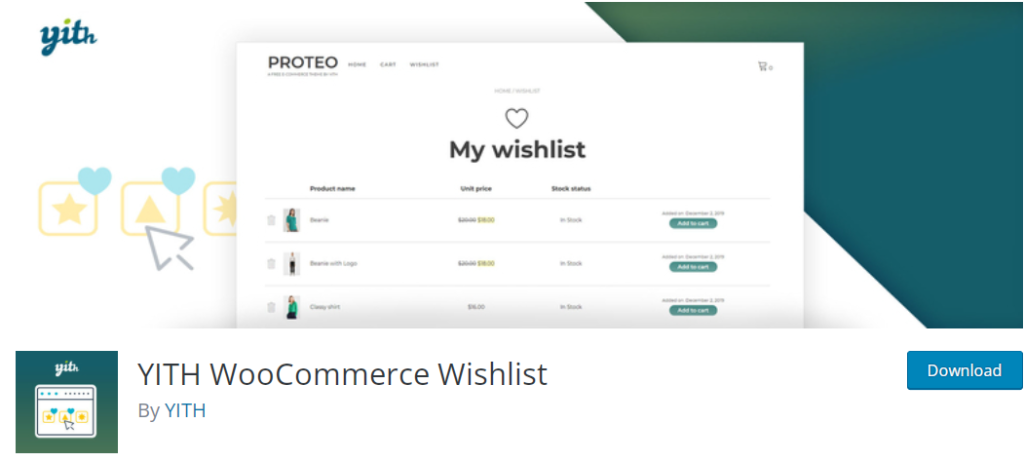 Want your customer to be able to create their wishlists on your site? Well, not they can by using YITH WooCommerce Wishlist. Once the plugin is installed, customers can add wishlist goods to their basket directly from the wishlist page.
If you upgrade to the premium version, they will also be able to create as many wishlists as they like and share them with friends and family.
This plugin does have a few negative reviews, but don't let the negative reviews deter you from trying out this plugin. It has over 800,000 active installs and less than 80 reviews, so don't let the minority fool you.
5. Weglot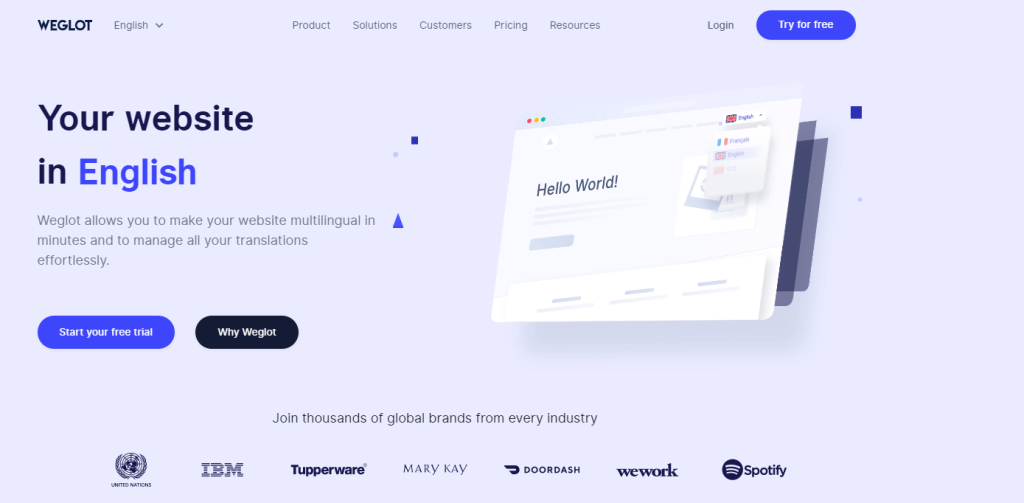 Weglot is an amazing plugin for anyone looking to expand their business and appeal to a global audience. You can use Weglot to translate and display the text on your pages in over 100 languages.
The plugin combines machine translation with manual editing features to provide multilingual access. It takes your store's content and translates it in less than five minutes.
6. CartFlows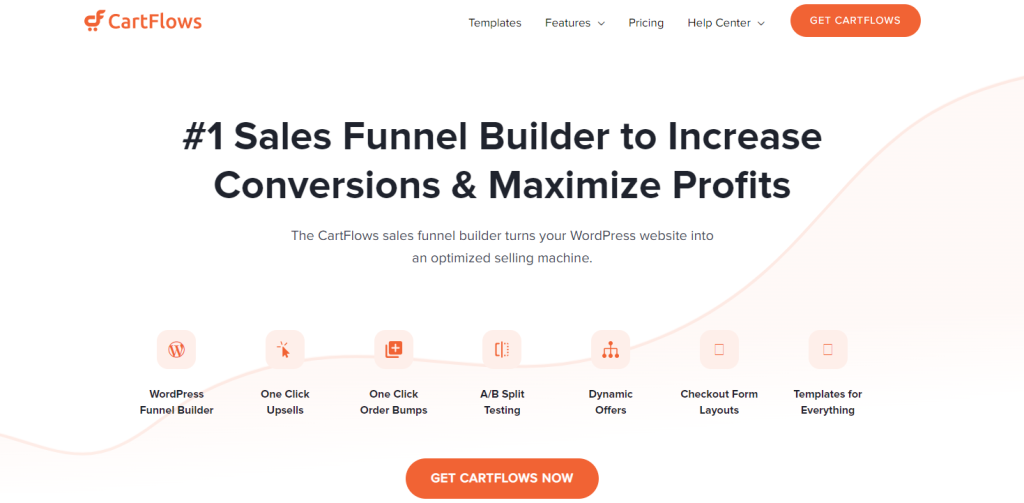 CartFlows is a sophisticated WooCommerce addon and a powerful sales funnel builder. It's a user-friendly plugin that allows you to improve your store by adding one-click upsells, order bumps, dynamic offers, and much more.
CartFlows also comes with some cutting-edge technologies for reducing cart abandonment.
7. Customer Reviews for WooCommerce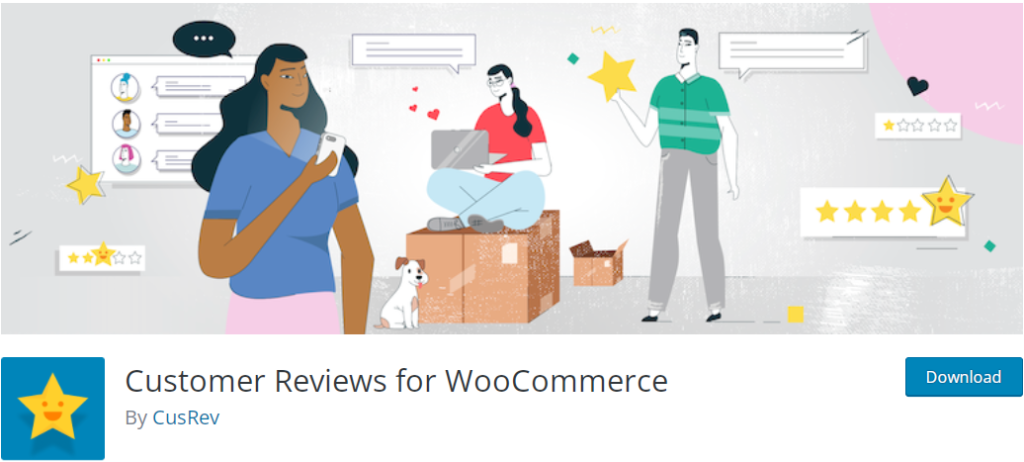 Customers can now easily leave reviews on your site using Customer Reviews for WooCommerce. Customers who purchase things are reminded to give reviews via the plugin. It then double-checks their legitimacy before releasing them to the public. This is accomplished by integrating with Customer Reviews, a third-party service.
The plugin even allows users to upload photos to their reviews, boosting brand trust. The reviews can also be filtered so that only good ones appear on the site, and visitors can vote on customer feedback.
If you want more customers to leave reviews, you can also provide incentives to consumers who post reviews to encourage others to do so.
8. Payment Plugins for Stripe WooCommerce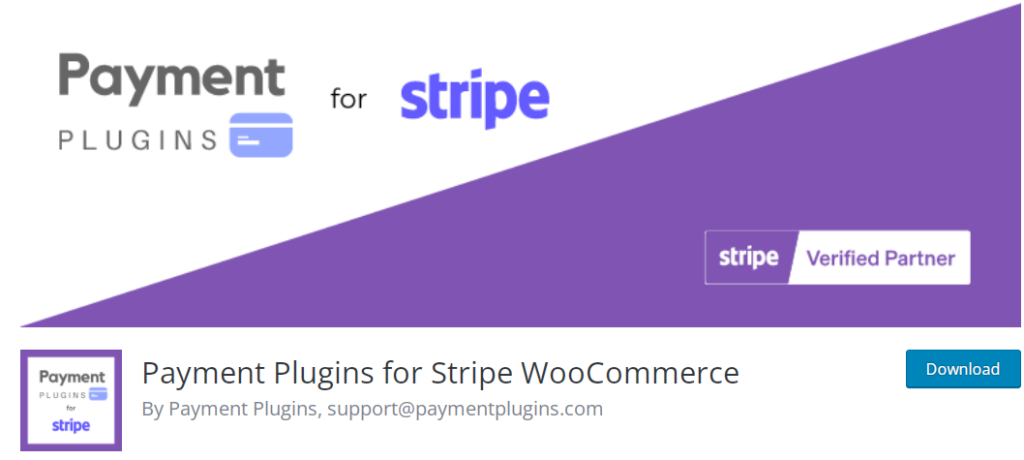 Payment Plugins for Stripe WooCommerce enable you to take payments from all major credit and debit card companies, and it also provides local payment options.
In addition to its core functionality, the plugin is mobile-friendly and significantly speeds up the checkout process. It's safe and secure, and it accepts recurring payments.
This plugin enables Apple Pay and Google Payments, just one extra reason to download it. Adding these extra payment options to your WooCommerce business will help enhance conversions.
9. Wholesale Suite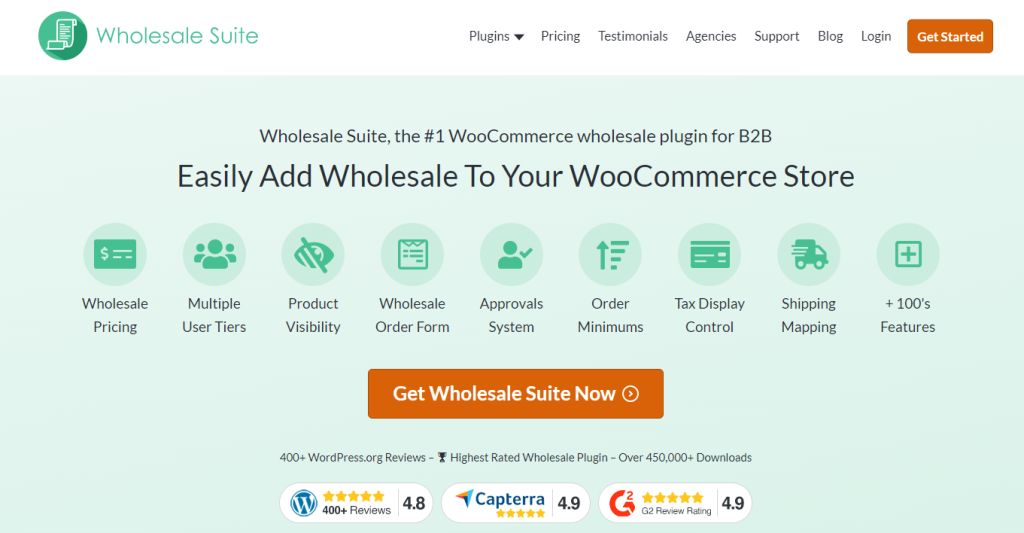 Creating a wholesale section to offer to B2B clients is another strategy to increase earnings in your WooCommerce business. To add this functionality, you can use Wholesale Suite. This will add a wholesale option to your WooCommerce store and increase the average order value.
The suite contains over 100 features, making it a one-stop shop for all WooCommerce wholesale needs. Wholesale Prices, Order Forms, and Lead Capture are the three main features the plugin offers. They all work together to help you sell things in bulk more efficiently.
10. Mailchimp for WooCommerce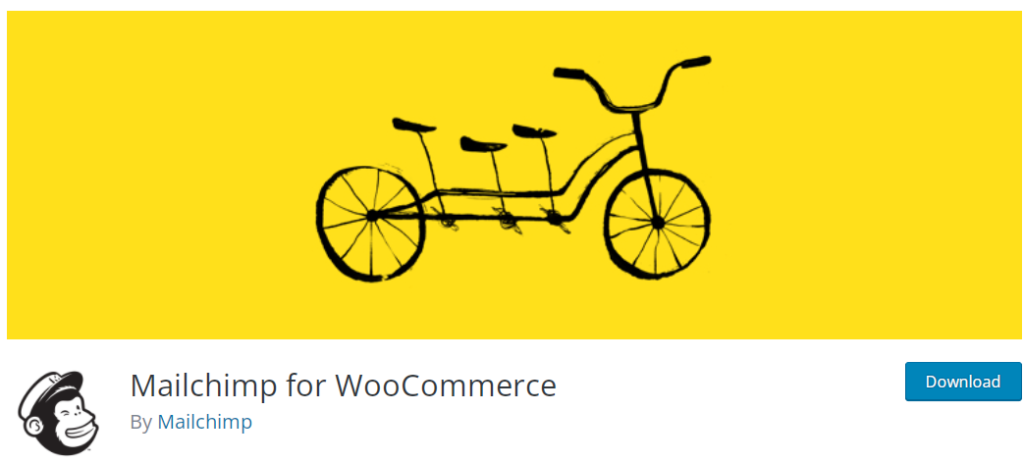 To sync your clients and their purchase data with your Mailchimp account, you can use Mailchimp for WooCommerce. This enables you to create customized marketing campaigns, get customer feedback, and publish product updates.
You can also use it to build up abandoned product automation, track and categorize users based on their purchase histories, and integrate pop-ups that convert leads to paying customers.
11. WP Image Zoom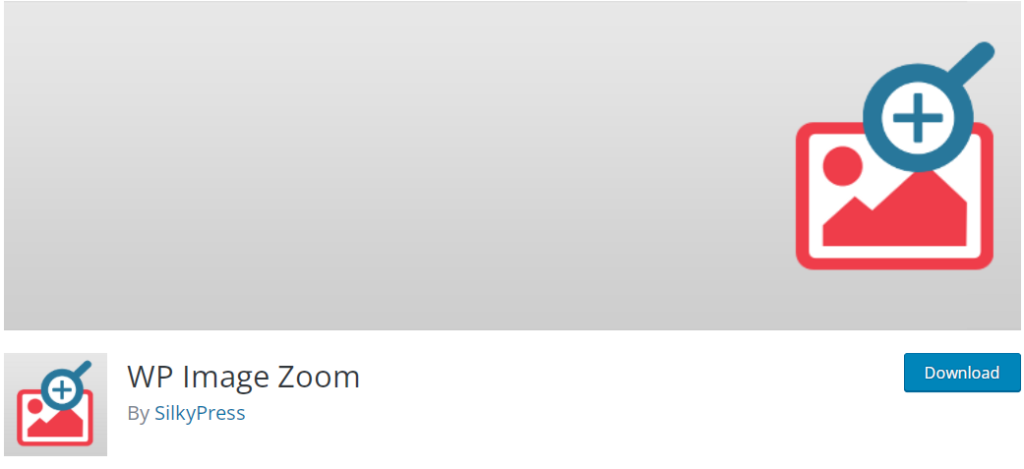 Allowing consumers to examine images in greater detail and learn more about them before making a purchase can be a big factor in building customer trust.
WP Image Zoom is the ideal plugin for that and has four distinct zoom kinds and the ability to customize the zoom-in window size and lens. It also provides the ability to disable the zoom feature for particular categories or even specific products.
12. Advanced Coupons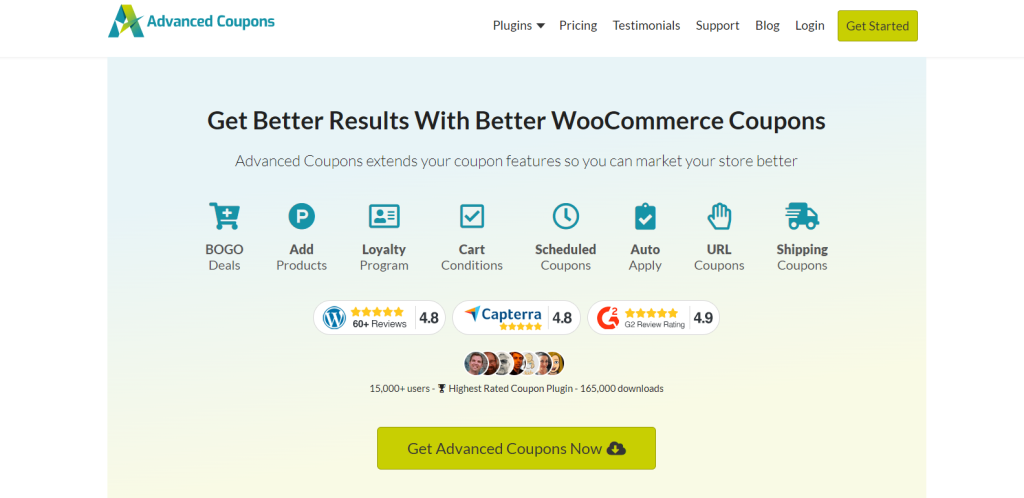 On the lookout for a tool that will allow you to maximize the value of your WooCommerce coupons? Then you should check out Advanced Coupons, the most popular coupon plugin for WooCommerce.
The product has an easy-to-use interface that allows you to add smart coupon capabilities to your WooCommerce business. This will enable you to create and run more effective campaigns and, in turn, improve both sales and conversions.
13. Metorik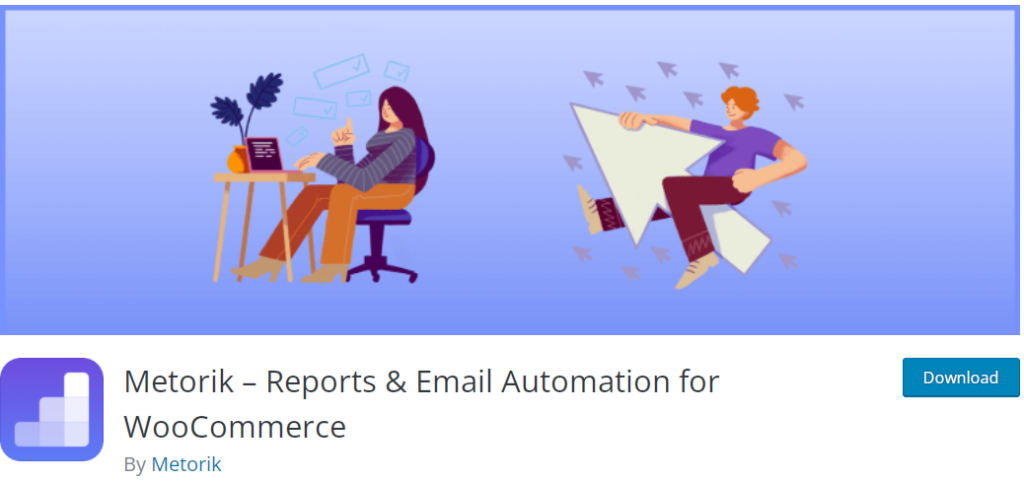 This one is great for both Shopify and WooCommerce analytics. Metorik offers real-time reporting, customizable customer segmentation, customer tools, and email automation.
14. WooCommerce Customizer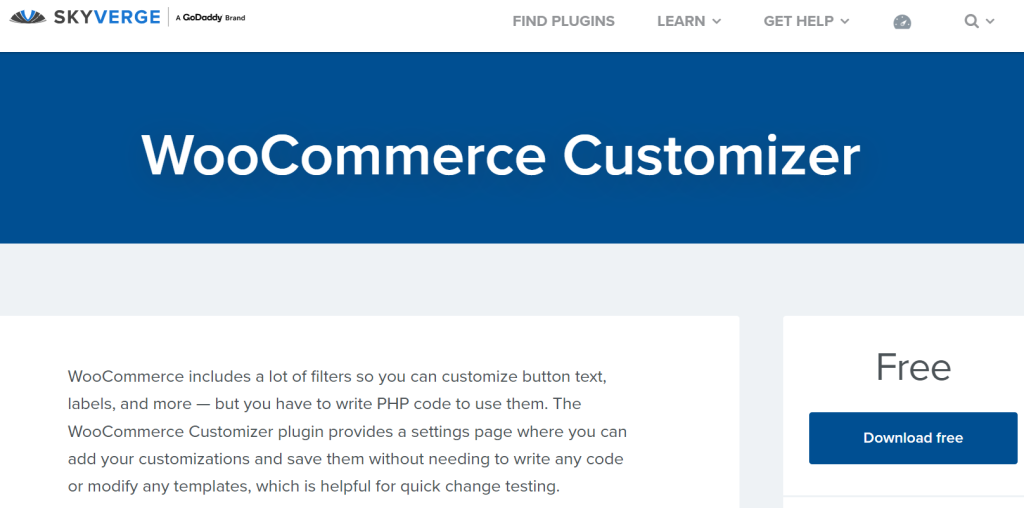 WooCommerce comes with a powerful collection of filters that you can use to adjust various site components, including labels, button wording, and more. However, many of these filters will require some code to be implemented as needed.
WooCommerce Customizer has the main purpose of aiding folks who don't know how to code. Using the plugin's dedicated settings page, the user can adjust numerous components without writing code.
The button text, the checkout coupon page, your "Add to basket" button, the number of goods on a page, and so on. It's fairly simple but can mean a great deal.
15. Variation Swatches for WooCommerce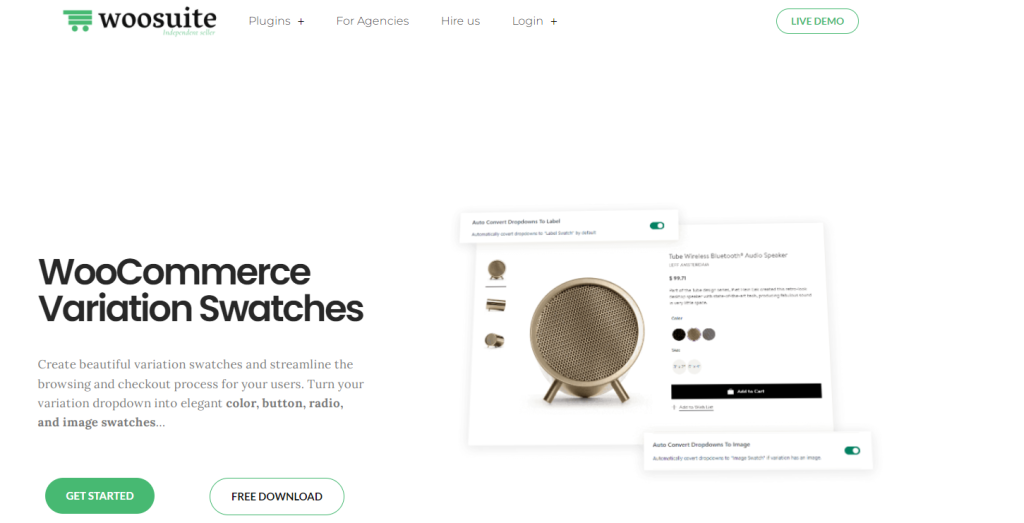 If you have a lot of varied items in your store, you should use Variation Swatches to showcase each of them properly.
WooCommerce variant swatches not only enhance the aesthetic appeal of your business but also aid in the optimization of the entire navigation and checkout process.
Wrapping Up
Hopefully, our short list of plugins helped you find what you were looking for, and you are now one step closer to perfecting your site and making more sales than ever.