In this article, I will create a complete article for all of you who want to build or create an online store using the popular CMS WordPress platform. You need to know beforehand that WordPress is not just a tool to create a blog but you can use it for various purposes, one of which is to create an online store website.
By using WordPress, you can produce an online store website with various features of the online store needs with a very complete and professional appearance. For beginners who are new to WordPress, you don't need to worry about WordPress, WordPress is very safe and always updated so that by using WordPress you will not feel your system is out of date and vulnerable to hacker attacks that might disrupt even destroy your online sales business later.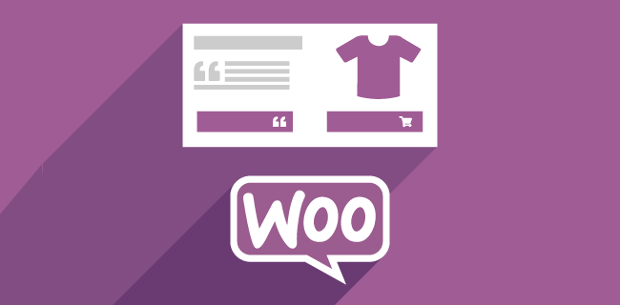 To create an online store with WordPress, of course, you will need a plugin to make WordPress have functions for an online store. Because by default WordPress when you first install it you can only use it for blogging or a website with standard functions. And for this tutorial to create an online shop with WordPress I chose to use the WooCommerce plugin. There are many other plugins that you can use to create an online store on WordPress such as WP Ecommerce, Jigoshop and others. But to follow this tutorial you'll need to use WooCommerce.
Why WooCommerce?
I chose WooCommerce because this plugin is the most popular free e-commerce solution plugin for WordPress or the most users. According to BuiltWith, as of December 2016, WooCommerce is used by more than 42% of all online stores worldwide! So that WooCommerce developers will always keep the plugin updated and always make new features to further enhance the plugin's ability to run an online store. If you are looking to open an online store with WordPress then choosing WooCommerce is one of the best decisions you will make.
WooCommerce is also a free plugin that can be downloaded from the official WordPress.org library. WooCommerce also has features in the payment process to support payments via Bank Transfer, Paypal, COD (Cash on Delivery), free shipping and also credit cards. WordPress theme developers also prioritize this plugin more by creating WordPress themes that support or support WooCommerce, so you will easily find WordPress themes both free and paid that support the WooCommerce plugin than with other online store plugins.
Not only theme developers who make WordPress themes support WooCommerce, but many plugin developers also create plugins to add features that are lacking in WooCommerce. In addition, WooCommerce is built using WordPress best practices both on the front end and back end. Woocommerce is an efficient, powerful, mobile friendly and intuitive plugin. The dashboard page is cool and presents a complete report according to what you need.
Starting an Online Store?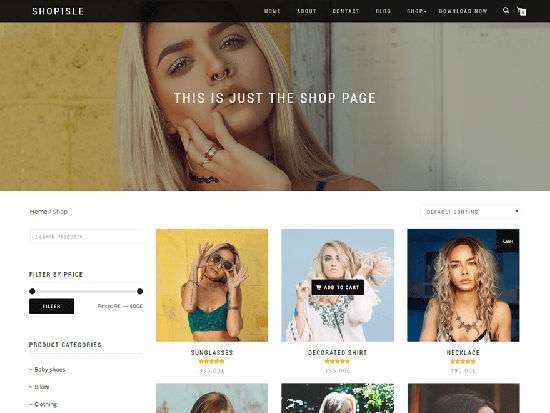 To start creating a WordPress online store with WooCommerce and so that your practice can be in accordance with this tutorial and the results are also suitable as shown above, what you have to prepare, of course, is to download the same theme and plugin. In this tutorial I assume you have installed WordPress on your hosting or on your local computer. If you don't know how to install WordPress, please read it here, the Complete Guide to Installing WordPress .
Materials that you must download:
And don't forget to prepare a domain name and hosting for your online store, all of which you can buy through the best and cheap web hosting services such as:
Please feel free to download all the files you need above. In this tutorial I chose the shop isle theme because this theme is free and looks attractive, simple and has been updated for the latest WordPress so it has interesting features with a design referring to 2017. You can see the final result for an online store that we will create later with WooCommerce and Shop Isle theme is as follows » Online Shop Demo .
And to follow the complete guide I will continue to the 2nd step tutorial in the next update article.