10 Most Expensive Brands or Brands in the World. A brand is a brand that is owned by a company, the brand becomes valuable if the company gets success and big income. There is research into the value of several brands that have amazing value, growing brands at a very expensive price. BrandZ Ranking displays a list of the most expensive brands in the world as researched by Millward Brown. This list judges from some of the world's top brands. From the brands below you will see that the brand with the most expensive value in the world is controlled by technology companies.
1. Google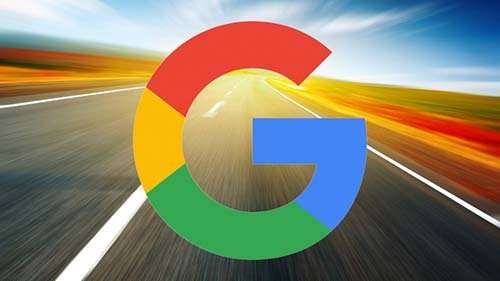 Google Inc. is a US multinational company founded by Larry Page and Sergey Brin that specializes in Internet products and services. These products include search technology, web computing, software, and online advertising. Most of the profits come from AdWords.
The growth of the company google is very fast and has resulted in various products, acquisitions, and cooperation in Google's core search engine area. The company offers online (online) productivity software, including electronic mail (email), office application packages, and social networking.
Brand value: $ 229 billion
Google's brand value (GOOGL, Tech30) has increased 32% in 2016, the increase in Google's valuation is very rapid compared to 2015 which only 9% reached $ 174 billion and now becomes $ 229. This increase has been very well done by Google, which makes Google rise to the first rank, shifting Apple, according to BrandZ's global valuation. Google still dominates the online search market in the Western world and continues to rank among the best as one of the best entrepreneurs.
2. Apple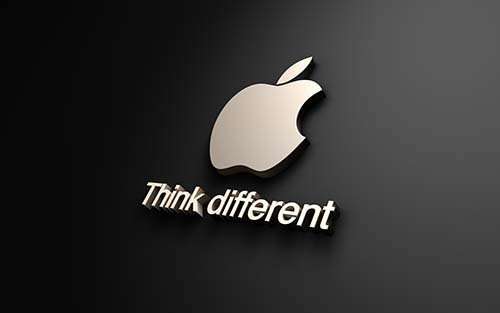 Apple Inc. is a multinational company based in Silicon Valley, Cupertino, California and is engaged in the design, development and sale of goods including consumer electronics, computer software, and personal computers. Apple Inc. was founded on April 1, 1976 and incorporated as Apple Computer, Inc. on January 3, 1977. On January 9, 2007, the word "Computer" was removed to reflect Apple's focus on the post-iPhone consumer electronics field.
Apple is known for a range of software products including OS X and iOS operating systems, iTunes music players, and Safari web browsers, and hardware including iMac desktop computers, MacBook Pro laptops, iPod song players, and iPhone cellphones and Apple smartwatches. Watch.
Brand value: $ 228 billion
Apple (AAPL, Tech30) was shifted by Google after in 2015 it outperformed Google since 2014 to become the most valuable brand or brand in the world. The Apple brand is now down 8 & after increasing by 67% in 2015 last year as the company continues to promote its products globally, according to BrandZ's annual ranking.
Apple has become the ruler in China, where Apple has taken market share from competitors such as Samsung, Xiaomi and Huawei.
Plus, the Apple Watch – which is the first company with a new consumer product in five years – has created a lot of influence around the world.
3. Microsoft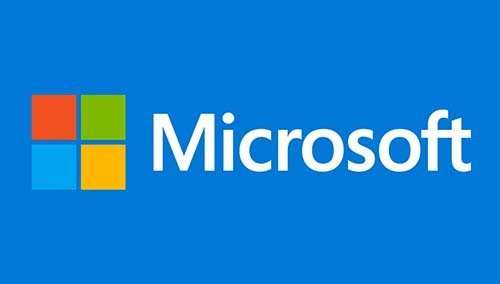 Microsoft Corporation (NASDAQ: MSFT) is a US multinational company headquartered in Redmond, Washington, United States that develops, manufactures, licenses, and supports a variety of computer-related products and services. The company was founded by Bill Gates and Paul Allen on April 4, 1975. Microsoft is the world's largest software maker by revenue. Microsoft is also one of the most valuable companies in the world.
Microsoft was founded to develop and sell BASIC translators for the Altair 8800. The company managed to dominate the personal computer operating system market with its MS-DOS in the mid-1980s, followed by the Microsoft Windows line of operating systems.
Brand value: $ 121 billion
Microsoft (MSFT, Tech30) this year edged up only 5%, this company has long used its Windows software as its biggest source of revenue, and things are changing now that the new CEO has been satya Nadella.
The company is offering the new Windows 10 as a free upgrade to current Windows 7 and 8.1 users. This move marked a turning point for Microsoft as the company made products more accessible.
And the Microsoft Brand has now risen to the third rank as the most valuable brand in the world, up from fourth place in 2014.
4. AT&T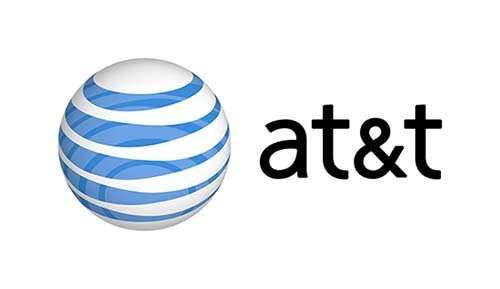 AT&T Inc. is an American multinational telecommunications company, headquartered at Whitacre Tower in downtown Dallas, Texas. AT&T is the second largest cellular telephone service provider and the largest fixed line provider in the United States, and also provides broadband subscription television services. AT&T is the third largest company in Texas (the largest non-oil company, behind Exxon Mobil and Conoco Phillips, and also the largest Dallas company). As of May 2014, AT&T was the 23rd largest company in the world measured by combined revenue, profit, assets and market value, and the 16th largest non-oil company.
Brand value: $ 107 billion
America's top two telecom companies – AT&T (T, Tech30) and Verizon (VZ, Tech30) – are enjoying good years.
AT & T's brand valuation value increased by 20% to reach $ 107 billion which boosted the company's rating which was previously ranked 6th now to rank 4. Meanwhile, Verizon has actually decreased in position 8 from previously ranked 7th.
Cheung said AT&T is trying to become more of a lifestyle brand for consumers, providing entertainment services in addition to offering telecommunications.
However, the company's stock has underperformed the overall market, and the company was kicked out of the Dow Jones industry average earlier this year. Shares are down about 2% over the last 12 months.
5. Facebook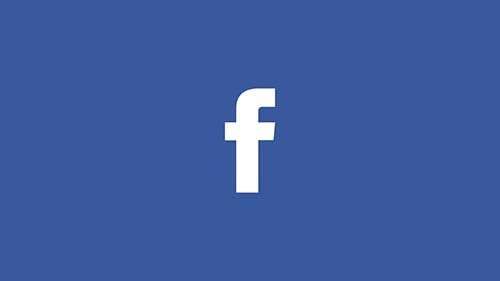 Facebook is a social networking service that was launched in February 2004, and is headquartered in Menlo Park, California, United States. As of September 2012, Facebook has more than one billion active users.
Facebook was founded by Mark Zuckerberg with his roommate and fellow Harvard University students Eduardo Saverin, Andrew McCollum, Dustin Moskovitz, and Chris Hughes. Membership of this website was initially limited to Harvard students only, later it was extended to other colleges in Boston, Ivy League, and Stanford University.
Brand value: $ 103 billion
Facebook (FB, Tech30) has entered the Top 10 for the first time as a brand or brand with a valuation that has jumped by 44% during 2016, and last year it was only in 12th position.
The company is experiencing brand growth by entering new areas. For example, Facebook recently launched Bots for Messenger, which will help users access everything from weather information to personalized shopping and news notifications. Facebook also owns Instagram and WhatsApp, but BrandZ considers these brands to be separate and they don't count towards Facebook's single valuation.
6. Visa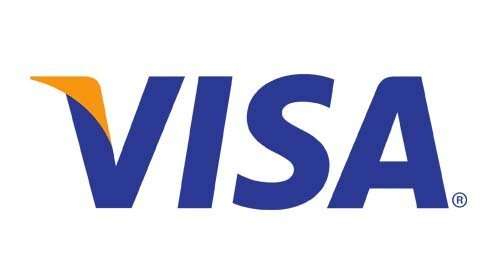 The Visa International Service Association or commonly called VISA is a credit card company founded in 1958. This company is the largest credit card company in the world.
Currently, VISA is part of Citibank, a business unit of Citigroup. The company is owned by more than 21,000 financial institutions that issue cards. Its headquarters are located in San Francisco, California, United States.
Brand value: $ 100 billion
Visa (V) has its brand valuation down one place in position 6 which was previously in position 5 as the most valuable brand in the world. The surge in the credit card company's branding is impressive as worldwide revenue is increasing at a healthy pace.
However, Brandz cautioned that Visa should be aware of violating competition, particularly from technology-driven companies like PayPal, which have seen rapid growth over the past year.
7. Amazon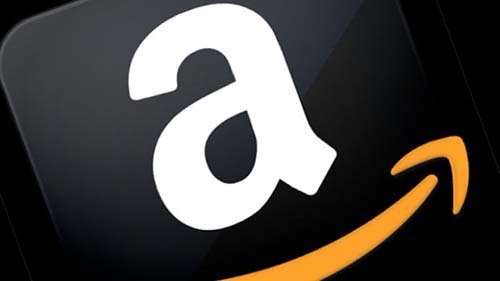 Amazon.com, Inc. (NASDAQ: AMZN) is a multinational electronic trading company headquartered in Seattle, Washington, United States. Amazon is the largest online retailer in the world. The company also produces consumer electronics — including the Amazon Kindle e-book reader and Kindle Fire tablet computer — and is a major cloud computing service provider.
Amazon has several retail websites for the United States, Canada, United Kingdom, France, Germany, Italy, Spain, Japan, and China, with international shipping of some of its products to other countries. Amazon will also launch separate websites in Poland, Brazil, the Netherlands and Sweden.
Jeff Bezos founded the company (under the name Cadabra) in July 1994 and the website went live under the name amazon.com in 1995.
Brand value: $ 98 billion
Like Facebook, this is the first time Amazon (AMZN, Tech30) has entered the top 10 list of most valuable brands in the world.
The company creates its own entertainment content and has ramped up its shipping and logistics businesses, disrupting an industry traditionally dominated by FedEx (FDX) and UPS (UPS). This company not only satisfies consumer needs, it also creates new wants. Amazon's brand value has jumped 59% in the last year to only 14th place.
8. Verizon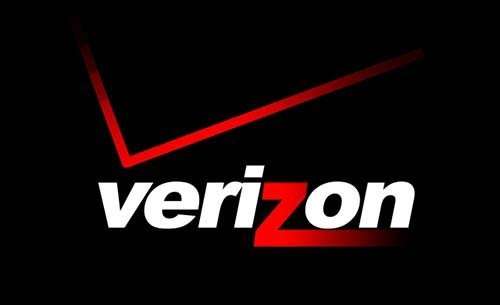 Verizon is a company that produces a wide variety of American broadband and telecommunications products. The company was founded in 2000. Headquartered in Basking Ridge, New Jersey, United States. The company employs tens of thousands of workers.
Brand value: $ 93 billion
Verizon (VZ, Tech30) has managed to increase its brand value by 8% over the past year as it continues to offer more content to subscribers, but the brand's ranking has dropped one notch to position 8.
Verizon is spending billions of dollars on the takeover of the company from AOL, this is part of a plan to make a major player in the digital media business by combining one of the largest mobile networks with a leading content producer. Its aim is to create a major new player in the digital media business by combining one of the largest mobile network providers with a leading content producer.
9. McDonald's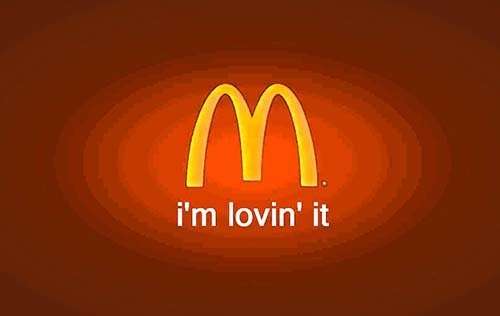 McDonald's Corporation NYSE: MCD (known in Indonesia as McD, pronounced Mek-di) is the largest fast-food restaurant franchise in the world. The main dish at McDonald's restaurants is hamburgers, but they also serve soft drinks, french fries and local dishes tailored to where the restaurant is located. The McDonald's emblem are two yellow bows that are usually displayed outside their restaurants and are immediately recognizable by the wider public.
The first McDonald's restaurant was founded in 1940 by brothers Dick and Mac McDonald, but later bought by Ray Kroc and expanded worldwide.
Brand value: $ 88 billion
McDonald's (MCD) brand valuation value is up 9% this year but remains at the same rank as last year's ranking as the 9th most valuable brand in the world. This brand was ranked fifth in 2014.
The fast food company has seen sales shrink as many consumers choose to eat at competitors such as Chipotle (CMG), a burrito that McDonald's sold almost a decade ago. But of course McDonald's won't go down without a fight.
10. IBM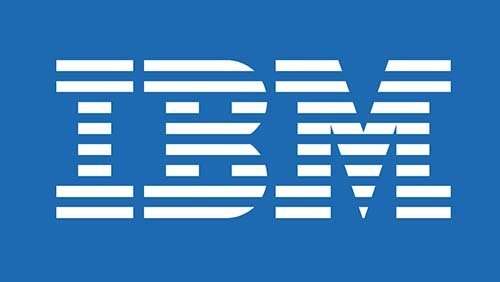 International Business Machines Corporation (abbreviated to IBM; NYSE: IBM) is an American company that manufactures and sells computer hardware and software. IBM was founded on June 16, 1911, operating since 1888 and based in Armonk, New York, United States.
With more than 330,000 employees worldwide and US $ 96 billion in revenues (figures from 2004), IBM is the world's largest information technology company, and one of the world's leading continents of the 19th century. It has technicians and consultants in more than 170 countries and development laboratories located around the world, in every branch of computer science and information technology, some of them pioneers in fields ranging from mainframe computers to nanotechnology. Successful IBM machines and products are Mainframe with 370 systems (in 1960s), IBM PC, AS / 400 and RS / 6000 (1980s), PowerPC CPU (1990s, in collaboration with Motorola, – now Freescale)
Brand value: $ 86 Billion
The value of (IBM, Tech30) of the IBM brand has decreased by 8% and last year it also fell by 13%, this pushed it down 4 places to 10. The brand of IBM technology companies has indeed declined greatly, and IBM is trying to compete in the cloud computing space like Amazon (AMZN, Tech30) and Microsoft (MSFT, Tech30).
Lower profitability has also dragged down the overall assessment. In the most recent quarter, IBM reported results that missed Wall Street's expectations.
Above is a list of the 10 most expensive brands or brands in the world in 2016 from BrandZ, this article is quoted from various sources such as wikipedia and cnn money. Hopefully this article is useful for you. 🙂