7 Best Free FTP Client Software Download – FTP ( File Transfer Protocol) File transfer protocol is an Internet protocol that runs within the application layer which is the standard for sending computer files between machines in an Inter network.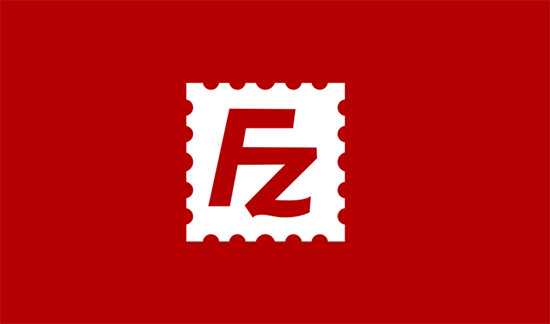 FTP is one of the earliest Internet protocols developed, and is still used today to download and upload computer files between an FTP client and an FTP server. An FTP Client is an application that can issue FTP commands to an FTP server. ( Source: Wikipedia )
After you know about FTP, now I will continue to the next discussion, which is about the best FTP client software that you can use. Why this article is very important for you, because you will use FTP very often if you often work with the web, as well as if you manage a WordPress site to upload or download files between computers and web hosting servers.
FTP Client for Windows
If you are using a computer running the Microsoft Windows operating system, you will find tons of free FTP and paid FTP software that you can use. Here's the FTP Client software for Windows:
1. FileZilla
FileZilla is one of the most popular free FTP client software for Windows, and it is available on all other platforms as well such as Linux and Mac. FileZilla is probably the easiest FTP client software to use. I personally often use this FileZilla FTP Client software. This software supports FTP, SFTP, and FTPS (FTP over SSL / TLS). Read: Complete guide on how to use the FileZilla FTP Client .
2. WinSCP
WinSCP is one of the most powerful and easy to use FTP client for Windows users. Despite the fact that it feels like there is too much stuff to the user interface, WinSCP is actually quite easy to learn.
On the left are the parts of the files on your computer and on the right are the files on your server. Just click on a file to download, upload, or edit it.
For advanced users, WinSCP has all the features you need from a powerful FTP client. Supports SFTP, SSH. Handling files and assigning a default editor is straightforward.
3. FireFTP
FireFTP is available as a free add-on for the Mozilla Firefox web browser. Of course, FireFTP is very practical because it integrates with the Mozilla Firefox browser. FireFTP is also very user friendly because it integrates seamlessly into a web browser. Most importantly, because FireFox is available on Windows, Linux, and Mac platforms, you can use FireFTP on any operating system.
FTP Client for Mac
Several FTP client software available for Windows are also available for Mac. Like FireFTP and FileZilla. However, the two FTP software looks a little different on a Mac because they don't integrate well with operating systems like Windows.
Here are some FTP Clients for Mac which are easy to use and also offer a better user experience on Mac.
4. Transmit
Transmit is the most popular FTP client for Mac users, especially among web developers. It comes with a very powerful set of features like folder syncing, disk features, and higher speed. The transmit software is integrated into the Mac environment which makes it super easy to use for Mac users to learn and use quickly.
However Transmit is not free software, and will cost you around $ 34 for a single license. For free you can use options such as Filezilla, cyberduck, Classic FTP, because it also supports mac.
5. Classic FTP
If you want the most basic FTP client, you should give Classic FTP a try. Even though the app doesn't have the best-looking user interface, Classic FTP is very easy to use. After setting up your FTP server with Classic FTP, you can easily drag and drop files onto your server. Classic FTP is also free for you to use on your Mac.
6. Cyberduck
Cyberduck is a free and open FTP client for Mac and Windows. It is very easy to use and integrates beautifully on your Mac device. Supports Mac features such as saving your login credentials in the keychain and searching for files in the finder. You can even select the Editor of your choice and open files for easy editing.
FTP Client for Linux
Linux-based operating systems have a large collection of FTP client software. But many of these programs run at the command line which makes them quite difficult for beginners. You can also use cross-platform FTP clients like FireFTP and Filezilla on linux.
Here are some FTP clients for Linux with a GUI.
7. gFTP
gFTP is a simple open source FTP client for Linux based operating systems. It has a clean user interface which makes it easy for users to learn about its features. Supports FTP, FTPS (control connections only), HTTP, HTTPS, SSH and FSP protocols. Upload and edit files similar to FileZilla.
Download
Above are the 7 best and free FTP client software that you can use for a wide selection of operating systems, please choose according to your needs to manage your site. Hopefully this is useful 🙂