CosmosWP Best Multipurpose Free WordPress Theme – Are you currently looking for a multipurpose WordPress theme for the purpose of creating a variety of websites? However, are you constrained by costs? If so, then you are now in the right place. Because here I will review a multipurpose free WordPress theme and this can be said to be the best.
Perhaps many people think that something cheap and even free is lacking quality, and even poor in features. But this free theme I will discuss is very different, it even has many premium features that you may not find in other free WordPress themes.
The WordPress theme I'm going to cover is CosmosWP, by using this multipurpose theme, it costs you a penny and is completely free. This theme brings an impressive range of features and functions to build your website in no time. This is a multipurpose free WordPress theme built with Gutentor – drag and drop Page Builder for Gutenberg.
After you try to use this CosmosWP theme, I am sure you will feel that CosmosWP is the most advanced free WordPress theme, rich in features and rich in layout designs. Let's see more about this CosmosWP theme.
CosmosWP Themes?
CosmosWP is a complete solution free WordPress theme that can be used to create any kind of website. You can download this CosmosWP themehere , and you can create any website with a free theme that has many of these features. Even if you want to open a website creation service, you can use CosmosWP for free and there are many layout options and website demos that are easy to import.
With this CosmosWP, you can build several types of websites such as blogs, portfolios, business, photography, entertainment etc. Also, special sites such as Restaurants, Spas, Charities, Meditation, Weddings, Education, Islamic Boarding Schools, Dentists, Contractors, Medical and many more.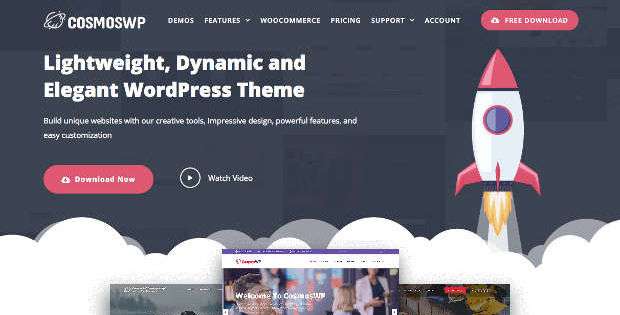 The theme is also highly integrated with WooCommerce and Easy Digital Download so you can also build e-commerce-based websites for both digital and general products. Apart from that, CosmosWP works well with almost any page builder like Gutentor, Elementor, SiteOrigin, Beaver Builder, Visual Composer, Divi, etc.
Since this is a block-based WordPress theme built with Gutentor, it offers a large collection of elements and blocks that you can combine to build an amazing website. You can simply drag and drop elements and blocks to build pages on your website without needing to write a single code.
The CosmosWP theme is also very light, fast, easy to customize, flexible, beautiful, flawless and comes with unlimited customization options. And what is most important is that it is built with the best SEO rules so that your website will be easily recognized by search engines.
CosmosWP Key Features
Given that many of the best features I will cover below, you might be surprised that these are the features of a free theme. But this is really what CosmosWP Themes brings to you, and here are the top features of the CosmosWP theme:
Many Layout Themes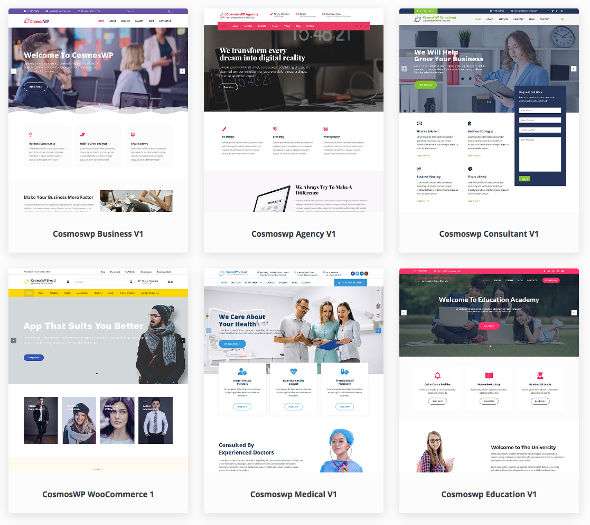 CosmosWP is a multipurpose WordPress theme that comes with 14 demos with a wide variety of designs and uses. You can quickly create a website according to the demo with just one click import.
As I explained above that you can find a wide variety of demos for business sites, blogs, agencies, consultants, medical sites, construction, education, and food businesses. The theme also has a ready-to-import demo starter site for lawyers, gyms, travel websites, travel blogs, charities, photographers, bloggers, and e-commerce stores.
Supports Customization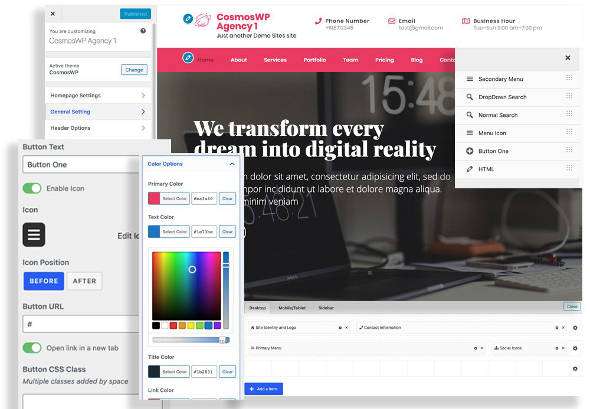 CosmosWP free WordPress theme has been customizing to a whole new level. This theme lets you control almost every element of your website.
You can easily customize the header, footer, homepage, individual pages and individual website posts. You can custom design buttons, create borderless menus, define element margins and pads, choose from multiple site layouts (full width, grid, and fluid width) and do a lot more.
Theme blog options, page options, and post options also add to the impressive list of features that this theme has to offer. You can customize every single element of your individual pages using these features.
Fast and SEO Friendly
This CosmosWP theme is very fast, even when testing this theme on the default WordPress installation it can load in less than half a second (206ms). This is a very light theme, the theme zip file is less than 1MB. CosmosWP is fully optimized for speed, perhaps the fastest WordPress theme with unmatched features that gets an A + speed rating.
All CosmosWP starter sites are already optimized and developed with SEO in mind so websites built with this theme will perform better on search engines. This theme also looks great on various browsers as well as devices with screens of various sizes.
Supports Page Builder and Gutenberg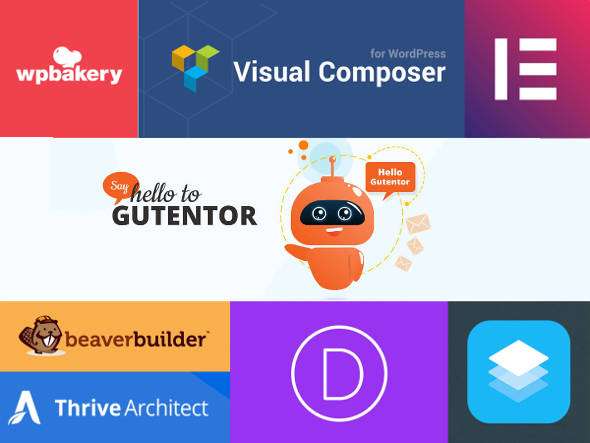 The CosmosWP WordPress theme was built following the development of WordPress, this theme fits perfectly with the Gutenberg editor and Page Builder. This theme fully supports modern WordPress design trends, Design your site with the freedom of Gutenberg and any page builder.
CosmosWP is built with Gutentor – WordPress Page Builder Block and is compatible with other popular page builders such as Elementor, Brizy Page Builder , Beaver Builder, Divi, Visual Composer and many more. So you can combine the power of your favorite page builder with CosmosWP to build a unique and elegant web page for your website.
Supports eCommerce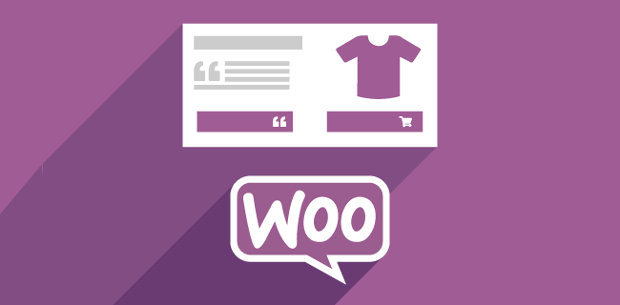 If a theme is not perfect, it is said to be best if it doesn't support eCommerce yet. If your need is to create an eCommerce site, then CosmosWP is fully compatible with WooCommerce, the most popular eCommerce plugin for WordPress. You can customize WooCommerce options for your store, cart, single product, checkout, and other ecommerce specific pages with ease.
CosmosWP also comes with a demo layout for eCommerce sites ready for you to use if you want to quickly create a WordPress online shop. It also supports Easy Digital Download, so you can also create a website to sell digital products.
Read: Tutorial on Creating an Online Store with WordPress # 1
Header-Footer Builder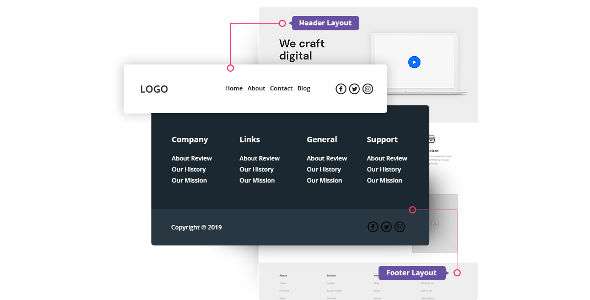 CosmosWP lets you customize each header and footer section. It comes with three header lines – top, main, and buttons where you can drag and drop header elements (site identity, button, social icon, search box, and more), control element width, design buttons, and do a lot more.
The Footer section also includes a three-line area which offers flexible customization options such as a header and with lots of widgets and elements, enough to create a beautiful footer area on your site.
Typography and Color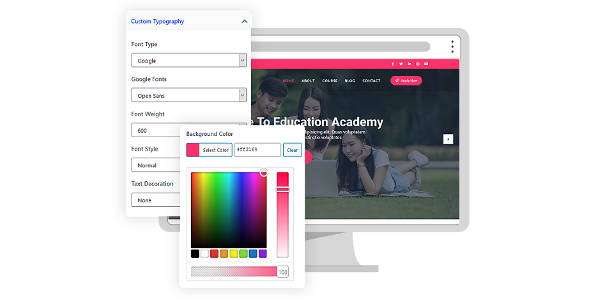 The CosmosWP free WordPress theme offers advanced typography and color options. You can choose from more than 915 Google fonts and control typography options such as font type, font size and font color.
To further enhance your text, you can decorate your text, define margins and padding, and do a number of other additional options. You can also set your own primary color, text color, title color, link color, and cursor link color.
Plus, you have unlimited color and background options with CosmosWP. You can set a background color or a background image on the banner section of your website and on every web page.
Additionally, the border and box shadow options let you design the border style, border radius, and box shadow color of the boxes and boxes on your website.
User Friendly and Responsive
Even though CosmosWP has a lot of features and functionality, this free theme is still very easy to use, configure and customize according to users' wishes. This theme is made to remain user friendly even for beginners.
This CosmosWP theme is fully responsive and mobile friendly. Regardless of what screen size your website is browsing, CosmosWP will look and function properly on every device. And last but not least is that this free theme is lightweight and loads super fast so your website gets high-end performance with super fast page loading speeds.
Complete Documentation and Support
Although CosmosWP is very easy to use and the installation and customization process is easy and efficient. You don't need any coding or technical knowledge to install and customize this theme. However, this free CosmosWP theme still comes with complete documentation which will guide you through the installation and customization process.
CosmosWP Price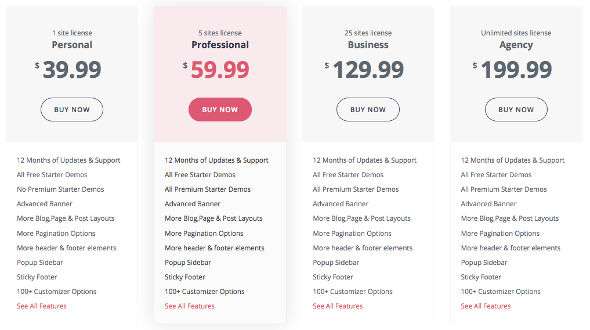 CosmosWP is indeed free and is more than enough to create various websites with complete functionality. But CosmosWP also offers premium options at affordable prices. CosmosWP Pro is in the form of a plugin that gives you more power to customize and design your website with advanced options such as having hundreds of demos, advanced banners, dropdown menus, form design options, off-canvas sidebar, sidebar header, footer footer. , etc.
You can start by choosing the cheapest plan which is personal at $ 39.99 and for the most expensive plan is $ 199.99 for the Agency plan.
Conclusion
CosmosWP is a completely free WordPress theme with many ready-to-use demo theme layouts. You can create any website project with just this one free theme with beautiful, professional-looking results. It gives you the power to build any type of website and control every single element of your website. With code-free customization, anyone can build a high-quality website without having to pay for premium themes or page builders.