WP Page Builder – Creating a cool website with a professional appearance now is really very easy, especially if you use the WordPress platform to build your website, then you will almost certainly not encounter any significant difficulties.
WordPress at first was also very easy with the presence of a WordPress theme to enhance the appearance of your website, but since the emergence of several developers who created the Page Builder, creating a website that has a cool appearance has become even easier on WordPress. Not only that, the Page builder also provides so many conveniences and many options to beautify and enhance the functionality of your website pages.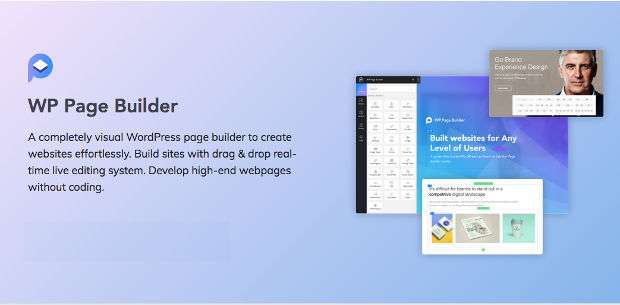 In this article, I will review a plugin called WP Page Builder by Themeum that you can use to build your website in a very easy way with results that will make your website look more professional. Let's take a look at what WP Page Builder has to offer below.
What is WP Page Builder?
WP Page Builder is a page builder plugin created by experienced developer namely themeum. This plugin serves to make it easier for you to create a website page or website appearance instantly according to your wishes by simply dragging and pasting or often referred to as drag and drop. This plugin offers 28+ functional addons to bring any design you want to your site.
Using this plugin makes website appearance really easy because coding knowledge is not required, all you need is to install this plugin and apply the website layout imagination you want on your WordPress website, all the elements you need are provided by the WP Page Builder plugin. You just use it.
WP Page Builder was created not only to simplify the website creation process for non-technical people but also for programmers.
If you are a web developer creating websites for your clients, this plugin will reduce your development effort and time. Apart from that, WP Page Builder comes with an intuitive interface and options, so you can explain to your clients very easily so that they can implement a little modification themselves and make sure your client will understand it easily.
Read: Make Pages in WordPress Cooler with MotoPress Page Builder
WP Page Builder Key Features
WP Page Builder is the ultimate tool for developing your WordPress website. This tool is very fast, easy to use and absolutely no coding required. Here are some key points from the WP Page Builder: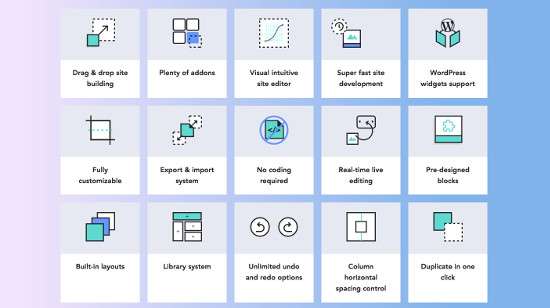 Drag & Drop Website Builder for WordPress
WP Page builder brings features that make it easy for users to build websites on WordPress with drag and drop, where you only need to drag and drop what elements you want to add to your website layout. It's very easy, no coding knowledge and design experience required. Even beginners will still be able to create a cool and professional website.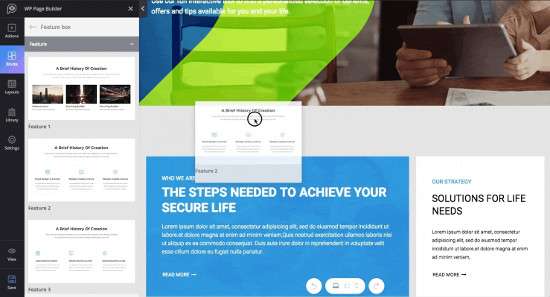 Real-time frontend website building
With WP Page Builder you will enjoy a brand new site building experience with the best website builder features and state of the art in it. You will always be able to see every change you make in real time, so you can freely create a website quickly and you have complete control over your website design. WP Page Builder also has a modern and fun interface.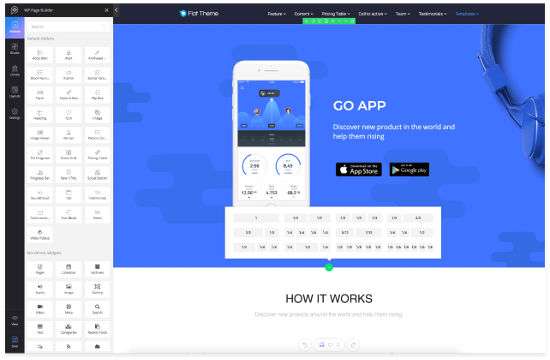 Flexible row-column layout building
WP Page Builder offers maximum flexibility in building layouts for your web pages. You can easily add rows, select columns, and adjust column size & row padding. Anything you build with WP Page Builder is 100% responsive & mobile ready so you don't have to worry about how the results will display on several different devices as they are sure to look perfect.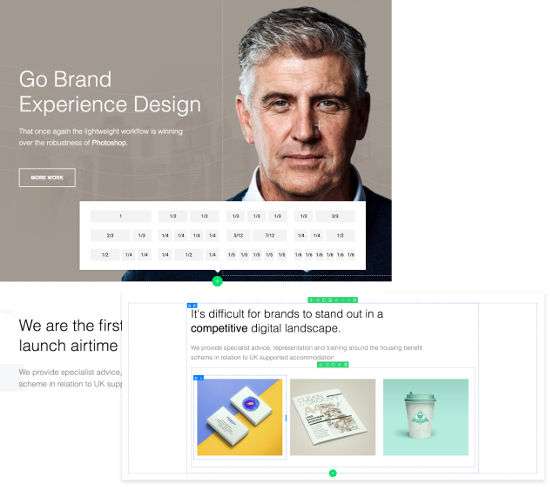 Library to save your own designs
WP Page Builder features a library system for storing your own design blocks. All you need to do is save your design blocks and you will be able to reuse them on any page on your website. With this library, it will make it easier and shorten the time when you need a new layout with the same layout that you have previously created.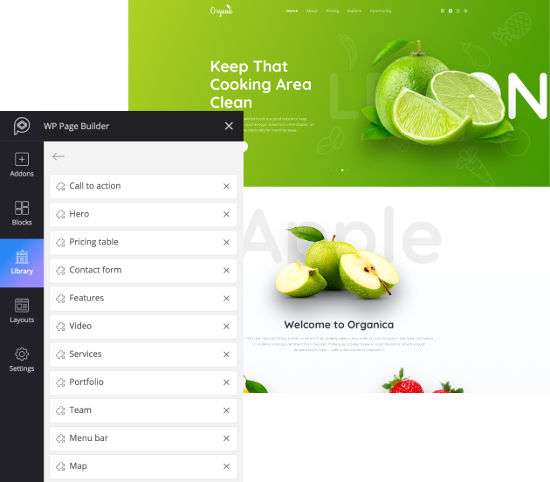 Ready-to-use predesigned blocks
WP Page Builder makes your website development workflow much faster and easier with ready-to-use WP Page Builder design blocks. You just need to drag and drop from the blocks of your choice to apply them to any page, and it will instantly get the design displayed before your eyes. You are also free to create your site from scratch. You just need to choose a pre-made template and customize it your way.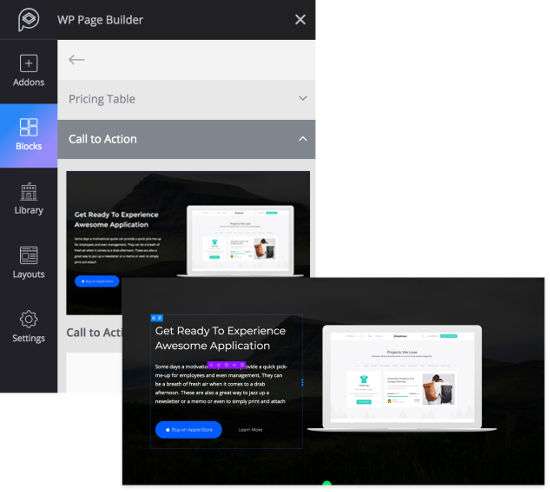 Build websites in minutes with ready page layouts
A wide variety of pre-designed templates are provided in WP Page Builder. You just have to choose whatever layout you want, adapt it to your content, and enjoy creating a complete website in just a few minutes. With the help of this WP Page Builder, creating a website is much easier than you can imagine.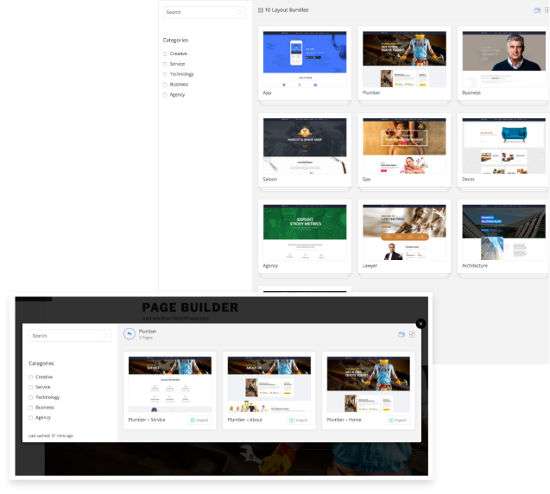 Super Fast Site development
WP Page Builder is very light, so you can work fast using this builder, there is no heavy burden using this plugin so you will feel very comfortable and will not feel frustrated. This plugin is well coded to ensure it runs very fast. Therefore, there is almost no time for a command to execute when building a web page with WP Page Builder.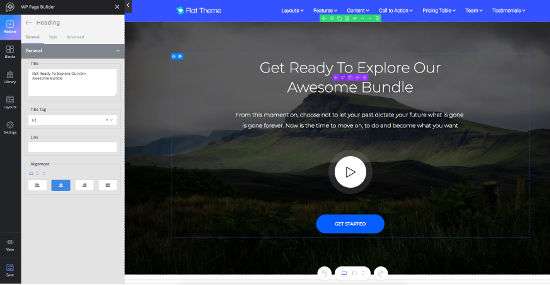 Design Your Website Independently
You don't need to hire any designer or developer to create a professional website. You can do everything yourself. This saves a lot of money and time at the same time. Just use all the elements that WP Page Builder provides available and take advantage of the functionality.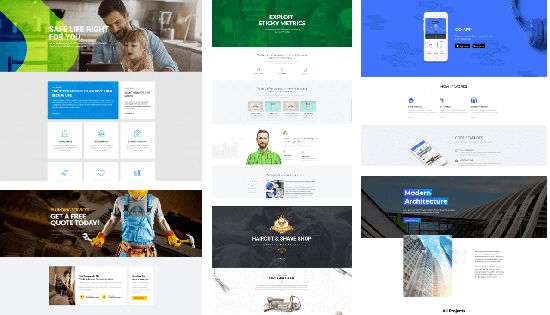 Full of advanced addon
WP Page Builder has a whopping 28+ addons to empower you to build sites with multipurpose page / design elements. If you are a developer and want to use your own add-on for additional functionality / design, you can definitely do that with this web page builder plugin.
Read: How to Build a Cool WordPress Website with Oxygen Visual Website Builder
WP Page Builder comes with the following add-ons which will allow you to add different page elements. Experience endless possibilities with them when building a site. Let's take a look at the list.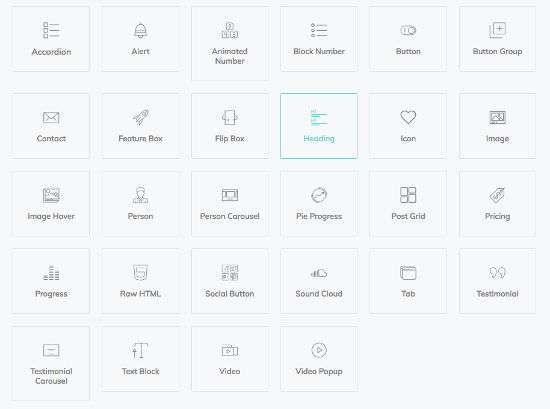 Here is a list of addons and an explanation for their use:
Accordion: Place collapsible text content.
Alert: Enter an alert box with title and alert text.
Animated Numbers: Use this to animate numbers anywhere in your site.
Block Number: Need to text with block numbers? Do it in the style you want.
Post Grid: Show posts on a grid that defines the number of posts and design the appearance.
Button: Design and place attractive buttons anywhere on your site.
Button Group: Create multiple buttons and style each one individually.
Contact Form 7: Have a powerful and beautiful contact form anywhere on your site.
Feature Box: Displays fun features with a title, text and buttons.
Flip Box: Have a flip-box with logo, title, text and buttons, change your flip options and street style.
Heading: Use the Heading addon to provide any title anywhere on the site.
Icons: The plugin contains Font Awesome icons and 250+ icoFont line icons.
Image: Displays an image with a title and description. Insert a link to the image if needed.
Image Hover: Place an image with a floating effect.
Person: Having a profile of someone on the website with their name, picture and social media links.
Personnel Carousel: You can have multiple profiles of people in one place with Carousel Personnel.
Pie Progress: Place a pie bar on the site with the Pie Progress addon and customize the appearance.
Progress Bar: Need to show progress on a bar? WP Page Builder has an addon for that.
Pricing Table: Create and display pricing tables for your products with the Pricing Table Addon very easily.
Raw HTML: Insert HTML code into the page.
Social Button: Display social media profiles on various buttons on the site.
SoundCloud: You can also add audio bits from SoundCloud.
Tab: Enter the tab content area with the Tab addon.
Testimonials: Show what people think of your services anywhere on the site.
Testimonial Carousel: Display multiple testimonials in one place with it.
Text Block: Enter the text you need on the site and style it your way.
Videos: Add YouTube or Vimeo videos to your web page.
Video Popup: Putting videos on popups is also possible with the Video Popup add-on in WP Page Builder.
And those are some of the advantages of the WP Page builder that you can get, this plugin is still new and you can use the free version which you can download here ⇒ WP Page Builder Plugin . And for the Pro version, it will be available in about one month and when it comes, I will update again for the Pro version of WP Page Builder.
For documentation on how to use this plugin, you can learn more about it in the documentation section directly on the Themeum website. They have made documentation that is very complete and easy to understand, please check here ⇒ WP Page Builder Documentations .
Conclusion
WP Page Builder is a powerful new tool to help make it easier for you to quickly create a website without the need for design or coding knowledge. You can create as great a website as you like for any purpose just by dragging and dropping or drag and drop.
Plugins have provided everything you need to create a website, from small things to extraordinary things provided by this plugin. When you use this web page builder, you will feel that all your needs are already provided even more than what you expected. To have a wonderful experience with this plugin, please try and bring your imagination to life in creating a website with WP Page Builder.
Read: Brizy Page Builder – Easily Create Attractive Pages in WordPress