Tips and Rules on How to Choose the Right WordPress Theme for Your Site – Visual communication is what greets every visitor who accesses your site. It has the power to make you popular but also uninteresting. Of course, not everything is so black and white and there are many more factors that affect traffic and retention. If someone has found exactly what they are looking for, they will not leave your blog just because they don't like the theme or the font. In addition, people who are passing by or are just reading or 'scanning' the topic you are dealing with should not be ignored. All people who access the site in this way are potential followers and should also be fought for to an extent that does not exceed the limits of good taste.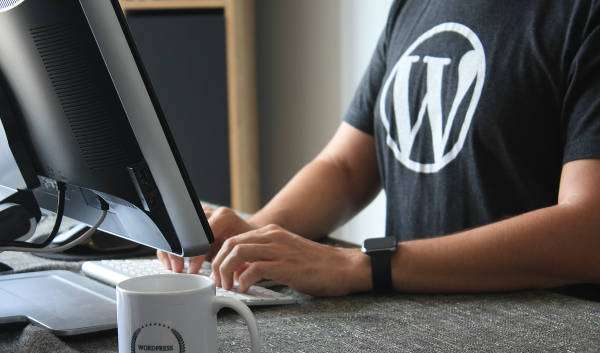 Every visitor is important, and even though someone does not need your text today, it can easily happen that they will need it tomorrow, the day after tomorrow, or they will recommend you to someone to whom your advice is helpful.
Where to Start With Planning and Choosing
Just a few tips need to be followed to make the choice fit the conditions, opportunities, time, and money. If you succeed, it will not be difficult for you to make the website visually defined and recognizable. The guidelines you will read are simple, logical in nature but, at the same time, those that many ignore.
If someone stays on your site just because they have found a solution to their troubles, it does not mean that someone else will come just because they like the background or visual theme. It would be ideal to combine practical texts with a pleasant unique design.
WordPress Themes
WordPress default themes can be taken as a good example. For some tastes, they are both too simple and uninspiring. For some others, they are quite sufficient to express creativity through text, image, and video material. So, who is right?
WordPress default themes have a well-defined, but recognizable position of the header with the blog title and subtitle, as well as the position of the text, sidebar, and footer. These elements combined into one simple form make the blog, conditionally speaking, visually poor but, at the same time, perfectly recognizable and easy to remember. A visitor who comes to such a blog always has a prepared image in his head of what he will find there, he knows where the interesting text from the last reading is, and he also knows where the form for contacting the author or sharing for social networks is. That is exactly what every theme must satisfy.
This example can serve as a test method. Whenever you want to evaluate your work and look at it from a different angle, change the theme to one of these that comes with WordPress itself. If you notice that your blog is losing an essential element and your texts don't come to the fore, it means that, at some point (or from the very beginning), you have been misled that appearance is more important than the content itself. Of course, appearance is important, but only if it is built on the basis of quality and well-designed material.
Read on to find out what to look for when choosing a WordPress theme…
Current Trends in Web Design
This trend, unlike other social trends, must rely on tangible details such as software and hardware development, but also follow the habits and desires of the majority of users. Following the trend and fitting the choice of design within its boundaries does not leave much room for error. But don't rush. Feel free to leave extremely futuristic trends to the braver ones. For serious and stable work on the website, it is enough to choose a simple and functional solution that follows the tried and tested steps of progress.
If you have followed the predictions, you have read that most attention this year has been paid to the site's responsive features, font beauty, user experience, large background images, and much better support for mobile devices and smaller screens. Be sure to think carefully about all these details, especially when it comes to adapting to mobile devices. Never take drastic steps that can give the impression that you yourself do not know what you want to achieve while wandering in the modern world.
Time of Origin and Timeliness of the Theme Itself
The timeliness of a WordPress theme is a feature that can be trend-related. It refers to the date of the creation of the theme – its age – but mostly its maintenance and harmonization with the latest standards.
It is not a problem if the theme is a few years old, the problem is if the theme has not been updated all those years. When choosing a theme, be sure to check the date of the last update to ensure functionality and consistency with the development of web technology.
The Security of the Theme Is in the Domain of Security of Your Website
The problem can occur when out of ignorance, i.e. unknowingly, you download a theme that contains malicious code, malware. Where did the malicious code in the WordPress theme come from?
There are a lot of intentions and motives for setting up such a code. The bottom line is that malicious developers choose the most popular, very often premium themes, which you could not easily access without paying, and they install software that can record your activity, reveal your password, passwords of other authors, email addresses of your blog users (which you collected painstakingly through services such as Benchmark, whose feature sets help both beginners and experienced marketers make email campaigns), and anything that can be used to make money or simply ruin someone's work while practicing hacking skills. Such premium themes are usually downloaded via torrents or sites that offer a file upload service. The only way to protect yourself from this fate is to download themes only from proven services or directly from the website of the developer who deals with them.
In addition, you can check and scan the theme with WordPress plugins such as:
Theme Authenticity Checker
Antivirus for WordPress
Sucuri Security
Trends, timeliness, and security are the basics that are recommended to be met right at the beginning, but here is what else you can consider when choosing a visual theme for your site…
Premium Themes, Ready-Made, or Custom-Made
It is easy to buy a WordPress theme, but it is difficult to fit it in and adjust it to meet all your requirements. Although paid themes have quality and intuitive ways to set them up – from drag-and-drop options to developer support – it is recommended that you talk to a developer or WordPress theme development team before making a purchase and present your plans. In this way, they will point you to the best solutions that will help you present your idea in the best light. An even better, but also more expensive, way is to order a custom-made theme. For more money, you will get a unique, recognizable theme that fits in detail with your topic, plans, and marketing.
The most famous and proven places where you can buy themes are:
Theme Forest
Mojo Themes
ElegantThemes
Basic Themes and Skeletons for Slightly More Advanced Web Content Creators
If you are a beginner, it would be good to stay away from basic themes because they require a lot of work and knowledge to achieve their usability, whether it is visual or functional usability. Of course, if you are someone who knows the structure of WordPress and knows exactly what you want to achieve, this solution may be better than a ready-made theme. From that point of view, it looks great because you are probably already in the web design 'waters' or you are planning to sail on them and base your earnings there. Again, if you are not prone to programming and want to make money online in other areas, look for a ready-made theme or order one tailored to your requirements.
The most used examples of basic themes are:
Whiteboard
Gantry
The Genesis Framework ($ 59.95)
Free Themes and Their Prices
Anyone who has tried to google for this term knows what kind of confusion occurs when typing "wordpress themes free" in the search bar. There are many sources for free themes, from really good and quality ones to those that are not usable or are outdated. Premium themes that have been redesigned, allowing them to be used for free, should definitely be avoided. The use of such themes is illegal both legally and morally.
The place where you can find verified themes is WordPress's official source to which you have access directly from the control panel. In addition, many developers who develop themes offer free themes in addition to those that are not. It comes in handy for them for promotional purposes, and for you as a proven good choice. Free themes are not so open in terms of features and settings in the graphical interface, but, depending on your needs and knowledge, they can be fully usable.
Here are some good sources:
Official place to download WordPress themes (wordpress.org/themes/)
SITE5 PREMIUM WORDPRESS THEMES
ThemeGrill
Adapting to the Audience and the Topic Always Brings Even Better Results
If this is feasible and you are dealing with a clearly defined topic, try to choose a theme that will easily present exactly what your site promotes. Matching the visual experience that occurs with visitors and with what they are looking for can be key in remembering, scanning, and an idea that will bring the same visitors back to your site.
The point is to be remembered and to stand out from the crowd with your originality and not fall into the group of similar web presentations. Once you realize that the functionality of your site is supported by visual support and everything you put to readers for viewing, you can count on having done a significant part of the work when it comes to website design.