If you search for the best marketing automation tools, you have come to the right place. In this article, we would like to talk to you about the whole process and present to you some of the best tools we have found out there. Firstly, marketing automation stands for a person using software to automate their marketing actions.
Marketing actions, in general, include sending out marketing emails, follow-up emails, posting updates on social media accounts, and much more. There are many tools saying they do much, but you should still be careful when investing in them.
What you should be investing in is a correct hosting provider. WPMU DEV hosting ticks all the boxes. It's affordable, fast, secure, fully-dedicated, and the #1 rated WordPress host on TrustPilot. Get 20% off any of their plans here.
This article will present you with a few tools that we know work and serve their purpose. All of these tools are perfect if you are starting a business and planning on growing or simply planning on running a small business. Moreover, the tools offered are outstanding and the price is tolerable.
1. Constant Contact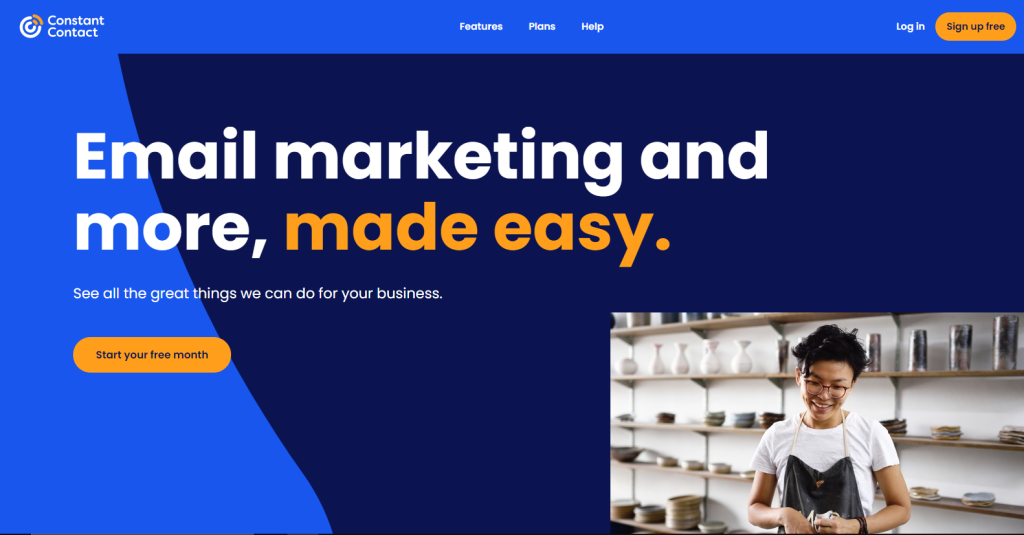 Constant Contact is often categorized as the best email marketing tool, especially for small businesses. The tool allows you to do much more than keep in contact with your customers by email, but also set up your online store and sell your products.
Plus, you can create a site with built-in marketing tools so your site is easy to be found from the start, and use your social media accounts like Facebook and Instagram to promote your business. When it comes to the tool´s features, it is filled with them to make your work a lot by doing most of it.
The email editor works by a drag and drop function, so editing the emails you are sending out has never been easier. When it comes to emails, their automatization helps you by engaging your customers, increasing sales.
This tool even resends emails to those who do not open previous ones, including contact segmentation, welcome emails for your new customers, and much more. Constant Contact is a great tool that makes the whole marketing process simple and takes a ton of work off of your hands.
2. SendinBlue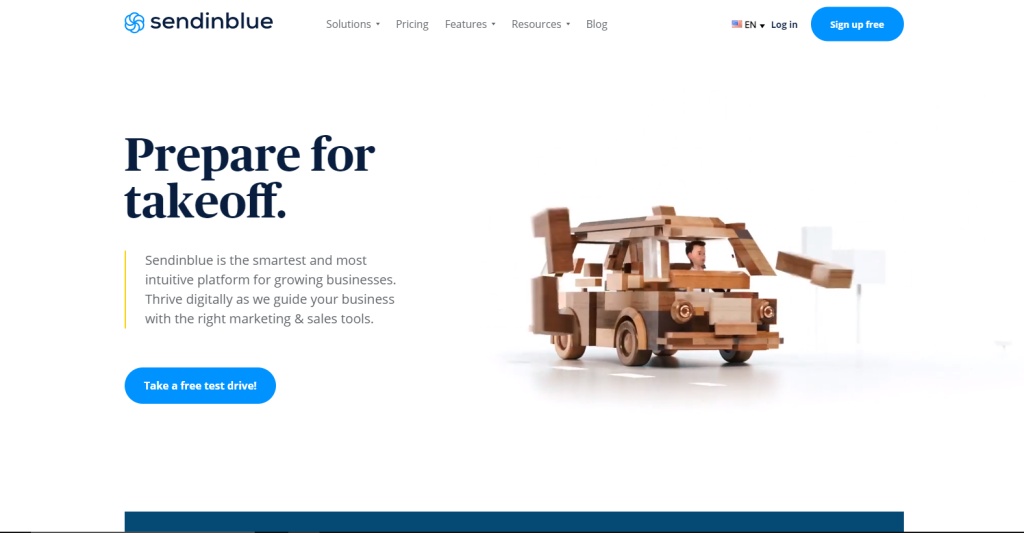 SendinBlue is one of the biggest names for WordPress newsletter plugins. They are famous in that field and one of the biggest names in SMS marketing. The tool is marketed with all of the marketing and sales tools that a business might need. SendinBlue's features are divided into three groups: Communicate, Convert and Personalize.
The Communicate includes features like email marketing, SMS marketing that we have already mentioned, the chat feature, which is perfect to use while customers are searching your site, and the inbox feature. The Personalize has features such as CRM, marketing automation, and transactional email. Finally, the Convert has signup forms, landing pages, and Facebook ads.
3. Drip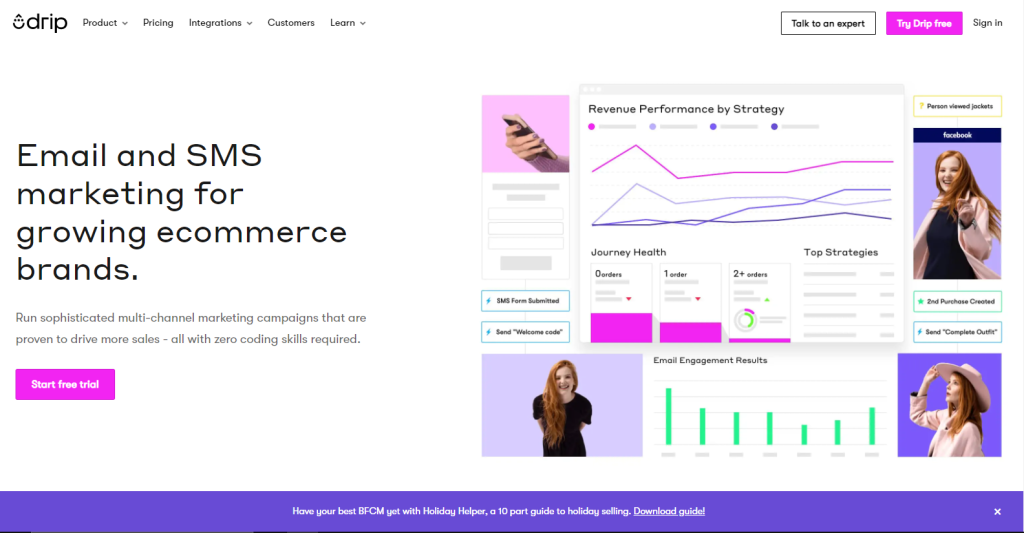 Drip is a great email marketing tool, mainly used for its WooCommerce integration. The tool allows you to create multi-channel campaigns with minimum effort. Thanks to its ability to segment its audience, Drip will enable you to see what your campaigns drive.
Also, it is best used when owning an eCommerce website to drive more customers in. tThey also have a strong support team, made of professionals, who are at your service all the time in case you have any problems.
4. Uncanny Automator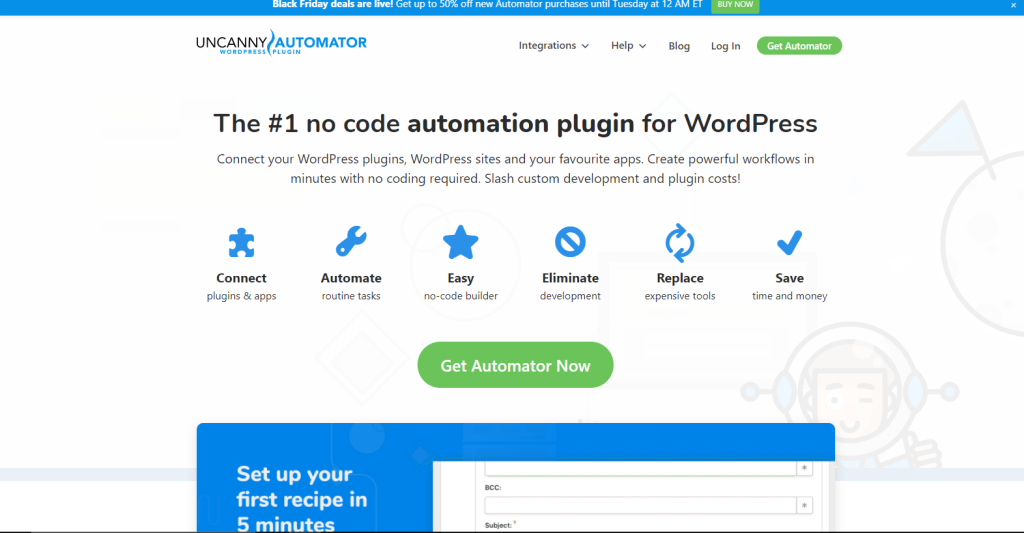 The last tool on our today's list does not mean it is the worst out of the four. Uncanny Automator is a great automation tool that really can be used by even the absolute beginners. People often say that it is the best automation tool for WordPress.
Uncanny Automator integrates with some of the most popular WP plugins like WooCommerce, MailChimp, Google Sheets, and many more. It simply saves you tons of time and work by it doing most of it. Using all of its integration tools at once can result in a great business plan in the end.
Conclusion
These tools are great and do what they are supposed to. It is on you to find out what you are searching for and your business needs. Any additional information can be found online and reviews of previous users. We hope that you have found this article helpful.