The # 1 Best Digital Marketing Study Guide for Online Businesses . In this article, I will discuss in full about learning digital marketing for the success of your online business. Online business does look easy and requires little capital. But to achieve success in online business requires the right knowledge and method or the right strategy.
This guide is more likely to be suitable for online business people who have big goals and also suitable for companies that want to take their business online. However, you as a business person who has simple goals can also take some important things from the best digital marketing guidelines below.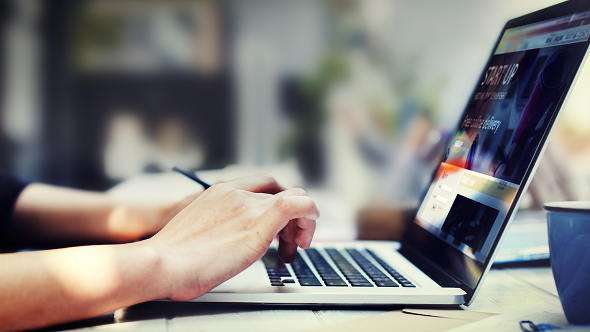 Let's start…!
All business owners want to reach more customers, sell more products, take bigger market share, outperform their competitors and grow more and bigger than their competitors. However, the online market today is very competitive and more challenging than in previous years and the trend is very fast rising and growing to get visibility even more competitive than real business. These days, you don't just want to make sure customers know who you are and understand the service you provide; You also need to make sure they:
Inspired by your company and its values
Trust your employees and your brand
Find positive stories about you online
Can use all this information to create their personal relationship with you
The best way to achieve this is with digital marketing. Digital marketing or digital marketing allows you to use web and mobile based tools and technologies to make your presence felt. Even though people have marketed their business with offline technology for centuries, digital marketing has huge advantages over traditional marketing.
That's because it allows you to fine-tune your focus, so that you get the right message to the right people at the right time. The more relevant you are to potential customers, the more successful your digital marketing campaign will be.
In this guide, we'll cover six key aspects of digital marketing that you need to master and generate success in your business and provide customers with the information they need to consider purchasing your products and services.
This digital marketing guide will cover:
Step # 1: Do Your Market Research
Before starting digital marketing, it's important to understand your industry, your competitors, and your customers. The knowledge you acquire will help you market more effectively and more precisely in executing strategies in digital marketing. This is how you get started.
1. Analyze Your Industry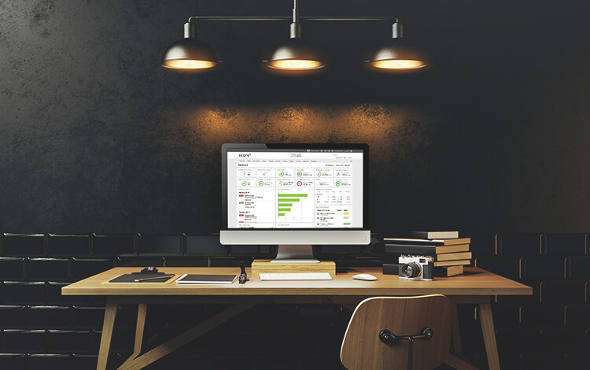 Don't waste your time doing any marketing until you understand your industry. You not only need to find out if your business idea has potential, but you also need to find out if there is really a market opportunity there. Most importantly, you need to make sure that your business idea will be profitable. If not, then look for another.
Industry analysis typically includes:
An industry overview
Overview of various subsectors
Information about ordinary customers
Assessment of technology if relevant to the market
Past and future trends
It's best to find someone competent to gather all this information for you, but if you are capable and confident about the analysis in this section then you can do this yourself.
Once you have obtained this required information, please review the data as your business depends on this information. The information you get will tell you what businesses in your niche can generate so you can estimate how much profit you can make. It will also help you understand the context in which your business operates so that you can run digital marketing campaigns more effectively.
2. Learn Your Competitors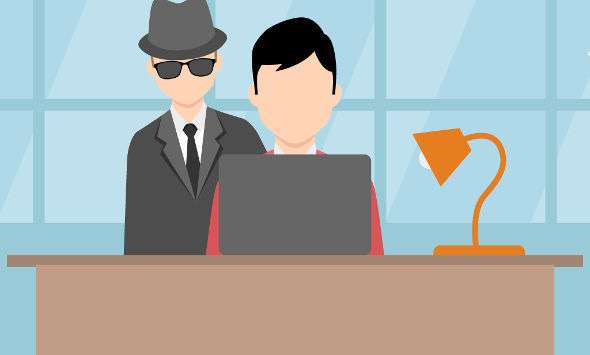 Another important part of market research is knowing your competition. That's because your digital marketing campaign needs to make it clear how you are different from them and what your unique selling point (NJU) is. The industry research you did in the previous step is a good starting point, but you should also find out:
Which specific market segments are they targeting
What products and services do they offer
What are their strengths and weaknesses
Where there might be a chance for you to win business
In digital marketing, you need to gain in-depth knowledge of:
Their target audience and customer profiles
Their pricing strategy
Their income and profitability
And to help you target your own marketing strategy, you have to understand who their customers are, how your competitors reach them, and what makes their customers loyal to that brand.
While some of this information is publicly available, it can be worth hiring experienced researchers to dig deeper. Because information from experts in this field will surprise you at what they will find.
3. Find Your Buyer Personas
The final part of your market research is understanding your customers. To do this, you must create buyer personas. Also known as a customer avatar, the buyer character is an essential part of any online digital marketing and sales growth strategy.
They go far beyond simple demographic information about age, location, gender, and age. The best customer personas read like descriptions of actual people, including marital status, occupation, education, values, interests, and much more.
Buyer personnel will assist you to find out:
What is important to your customers?
How do they think?
Where do they spend their time?
Which of your services and products do they need and why?
What values are important to them?
What do they expect from your company?
They will also help you understand what will persuade them to buy products and services from you, which is very important to your digital marketing strategy.
There are nearly 2.8 billion social media users worldwide, about a third of all internet users. That means you can't ignore social media to market your business. Social media is a great tool for giving customers a personal connection with you.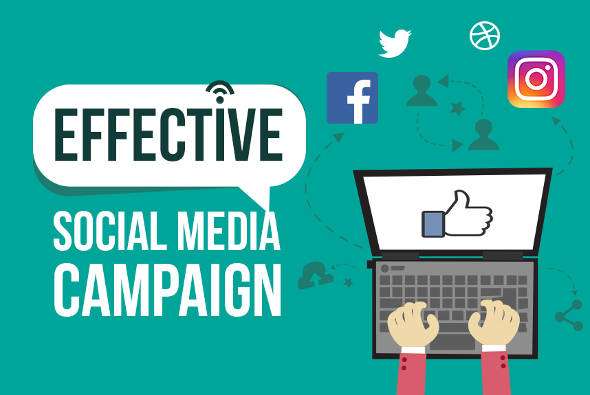 As well as a large audience, most social media sites have the added advantage of analytics, giving you more data about your audience composition and preferences than ever before. In short, social media is the main vehicle for business growth. Some of the most important social media sites today are YouTube, Instagram, Twitter, LinkedIn and Facebook. Let's take a closer look at some of the most important aspects of the platform for marketing your business.
Youtube

Recent research from the Content Marketing Institute shows that 60% of marketers use video. Online videos are very popular, with 60% of people preferring to watch TV. Google research also shows that in less than 10 years, half of viewers under 32 will not use a pay TV service. No marketer can ignore YouTube's user base, which was over a billion people as of last report.
Owned by Google, YouTube is the second largest search engine in the world and is great for viewing your videos, as they show up in search results. Even people who know nothing about your business can stumble when looking for information on a topic.
Overall, YouTube is an excellent platform to use to engage your subscribers. You can do many different types of videos, but there are two that are especially useful for businesses: explainer videos and educational videos.
Explanation videos target people who are searching for your brand and want to understand who you are. They will tell everyone about your business, products and services. Of course, that doesn't mean they shouldn't be funny. Video descriptions are short and to the point and show how your business meets your customers' needs.
Educational videos will share tips on various aspects of your products and services. They may tell people how to use your product or provide tips for getting more from the services you offer. These videos will attract people looking for information on a specific topic. Even if they don't start looking for your business, having a good educational video can make them want to work with you.
Read: How to Install a YouTube Subscribe Button in WordPress
Some educational videos feature real people providing the information customers need. Others are whiteboard animation videos, where the information is on the board and the person voicing the video never appears.
Whichever type of video you choose, you should come up with the tips you want to include, and send these to the video script writer to create your video script. Once ready, you can find a salesperson to create a professional explorer or educational video for your business.
Once your video is ready and uploaded to YouTube, reach a larger audience by optimizing YouTube SEO to ensure more people see it and can find it by searching YouTube itself or via the Google search engine.
Instagram

Instagram is an excellent platform for visual marketing. It is very popular and now has more than 600 million active users. For businesses, consider re-posting pictures of customers who relate to your company, as well as providing an insight into life at the company. Quotes, memes, pictures of nature and cute animals also work well.
To use Instagram effectively, make sure you get a business account. It will provide you with analytics so you can track which content does the best – and post a lot more. Like most social media, Instagram works best when you are active and responsive. You have to install the app on your phone, but you can also use tools like "Later" or "Grum" to schedule posts.
Instagram works best when you are active every day. Use them effectively and you will quickly reach more of your potential customers.
Important tips for using Instagram for advertising in a digital marketing strategy
Use hashtags extensively – Instagram users love them, and they help people find relevant content. The more you use, the more engagement you will get.
Like and reply to comments to increase engagement.
The first time you use Instagram, use keywords or hashtags to find relevant people to follow and then like and repost relevant content.
Facebook

Facebook is one of the most powerful social media tools you can use and it's a very popular tool used in digital marketing. With over a billion users worldwide, it's likely that most of the people you want to reach are on Facebook. According to Pew, 79% of all internet users are on Facebook. That means your digital marketing strategy must include Facebook.
There are many Facebook tools you can use. As well as your personal profile, there are Messenger, Groups, and Live Videos. But the tool you probably use as a business most often is Facebook Pages. About 50 million businesses use Facebook Pages. Facebook pages have many of the same features as profiles, allowing you to share pictures, videos, and status updates. But having a facebook page will give you access to analytics, and you can also promote posts and run ads.
Read: Facebook Marketplace: Easy Ways to Buy and Sell through Facebook Groups
To use your Facebook page properly, you need to engage with the page every day, either by posting original content or sharing something useful and responding to messages and comments. Like other companies, you can play a little on Facebook.
You also need to join and participate in groups, which Facebook says are used by 850 million people. Useful and helpful and you'll grow your audience, and lead more people back to your page. Group owners are usually happy when you share relevant content in a group and can even share it on their own external network. It's like a partnership where your content helps keep the group attractive to members while you gain a larger audience.
As previously mentioned, Facebook is also an advertising platform. You can create your own ad or "enhance" existing content that's starting to get attention. This can be a cost-effective way to reach your audience, especially since Facebook has excellent demographic segmentation and audience features.
LinkedIn

Even though LinkedIn members are consumers, this network is more helpful to B2B marketers. It is the largest professional network in the world, with a membership of 467 million in 200 countries. To use LinkedIn for digital marketing, you need to create a cool personal profile, as this will help you use other services more effectively.
The most popular LinkedIn content is industry insights and company news, so if your company is producing research, this is a good starting point for marketing with LinkedIn. If you post at least 20 times a month, you'll get great engagement.
Identify influencers who have an audience similar to your target audience. Selectively share content with them that they can share with their contacts. Don't go overboard, but if you have high-quality resources, they'll be happy to do it.
Groups are a powerful feature on LinkedIn. You can join groups that are in your target business niche. Use LinkedIn's built-in search to find active and relevant groups. Once you're signed in, it's worth more than a promotion for best results. This is a very good tool to show your skills.
Or, start your own group. Invite everyone at your company to join the group and help share content widely. Post regular discussion starters and respond to all comments. You will find that if you have a dynamic group, even people who have no personal connections will want to join. This can be an excellent place to connect with potential customers, find out what their questions are and answer them, and get ideas for product and service development. Since this is your group, you are free to promote your services, but keep in mind that too much self-promotion will make your group unpopular and even left behind by your group followers.
You can also start a company page to share company updates and display pages for specific products or services. Again, encourage everyone in your company to add this page to their profile.
LinkedIn also includes an advertising platform. Again, its search feature means you can target your audience by occupation, location, seniority level, professional experience, interests and more. This is a great way to grab the attention of people who are relevant to your niche.
Twitter

Twitter has 319 million active monthly users and is an excellent network for finding news and other content. That's why Twitter can be the right place for you to share all the content that you create and make this a place for a digital marketing strategy. You can share links, images, and videos on Twitter, and can aggregate them to Twitter moments, like the story feature on other platforms. Twitter was also the first social media site to use hashtags, and they are an important tool for helping people find content.
Insider tips for using Twitter for advertising in digital marketing
Update your Twitter account daily with content suitable for your target audience, including inspirational quotes, useful posts, relevant images and more.
Grow your Twitter community by producing digital marketing content that your followers want to retweet and mention by Twitter influencers.
Use Twitter Analytics to understand your audience and enhance the personality of your buyers. Then you can use Twitter Ads as formulas in digital marketing to target promotions to the right customers.
Step # 3: SEO Optimization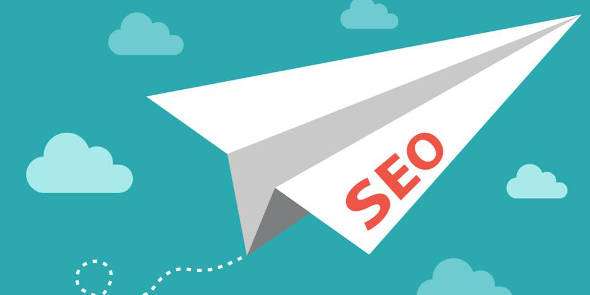 Search engine optimization (SEO) is an essential component of digital marketing. It's all about tweaking your web pages, so that they appear in good positions in search results when people search for keywords relevant to your business.
Of course, that's not all in SEO. In fact, there is a long list of search ranking factors. In short, Google wants to know your business is trustworthy and looks for signals like:
External reviews of your business
Links to your site from trusted external sources
Social media sharing
And again. The more positive these signals are, the better your business site will rank.
As search algorithms are constantly evolving, sometimes you need a little help keeping up with them. Fortunately, Google provides several tools to help you with SEO and related website management tasks:
Page speed is also a key SEO metric. Test your website speed with Pingdom. If your page loads after more than 10 seconds then there should be some improvement. Making your website faster is essential for SEO and can be improved dramatically in various ways such as using the best hosting services and cache plugins , as well asuse some other method to speed up the website.
One of the most important things you can do to improve SEO is write excellent content. Whenever you search Google, you will often come across in-depth blog posts or long articles with 1000-2000 words, providing answers to your visitors' questions. Your content can provide answers for other searchers. That is why every business that has a website should include content creation as part of their SEO strategy. The right content can give you a great search position – even on the first page of search results – that you could never achieve with just the home page of your website.
Your Next Step
Configure Google Analytics and Search Console
Do keyword research
Optimize Your Website for Search Engines
Increase Your Website Speed
Create Content That Can Increase Ranking
Important tips for using SEO services in digital marketing
Unless you offer a global service, pay attention to local search volume to find data more relevant to your business.
Do keyword research to find out what users are looking for so you can develop your marketing and content marketing strategy. Make sure the keywords have the right meaning for your business. Don't target keywords around your business, target those who ask for your specific services.
Create great content that answers the most important questions people have about your business and your niche.
Step # 4: Expand Your Reach With SEM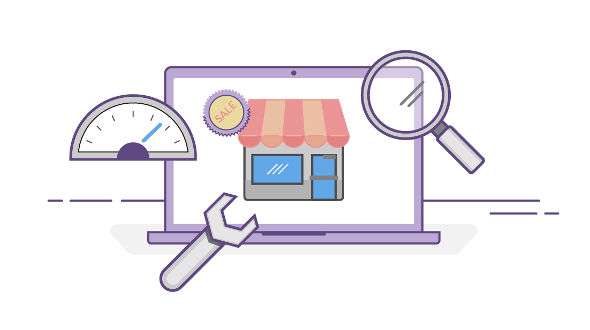 The focus of SEM, or marketing via search engines like Google, is all about buying the ads that appear in search results. You'll also hear people talking about pay-per-click (PPC) advertising. In addition, you may notice that some ads – appear at the top of the search results.
These ads are served by AdWords, and your SEM strategy is to ensure that your ads appear at the right times to target the people you most want to reach. These ads also appear on mobile devices. Due to the positioning, these ads get a lot of clicks, which means more traffic, sales and leads for your business. If the ad is relevant, people don't seem to care that it is an ad.
For best results with SEM and PPC, you should also pay attention to ad targeting, create filters, and edit ads to make them more effective. AdWords includes in-depth analytics so you can build strategies that really work.
Read: Complete Guide on How to Register for Google AdSense [Latest]
Important tips for using SEM services in digital marketing
Keep the buying process as simple as possible, so that your ad generates more paying customers.
Remember, you are paying per click.
Increase your return on investment (ROI) by taking advantage of the built-in AdWords testing tool.
Vary the title and description on a rotating basis to determine which ad is performing best for your business.
Step # 5: Invest in Content Marketing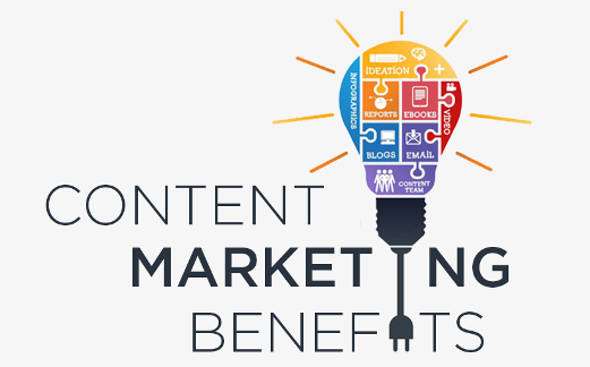 Content marketing is one of the most important tools in your digital marketing or digital marketing to promote your business. As previously mentioned, targeted advertising can be very effective, but today people are more interested in content that provides useful information and helps them solve their problems.
Content marketing has many benefits, including establishing your authority, encouraging customer loyalty, creating a shareable resource, expanding your audience, and more. In fact, according to the Content Marketing Institute, 85% of marketers say improving the quality of content has made their marketing strategy more successful.
There's so much marketing content that we could write a whole guide on just that, but here's some information to guide you. There are many different types of content (articles, blog posts, white papers, ebooks, infographics, news stories, case studies, videos, podcasts and more). You have to understand your audience (as mentioned in step 1) to know where they are online and what type of content they like the most. That might mean trying out different forms of content to see which brings you the business benefits you need.
Important tips for using content marketing services in digital marketing
Make sure you optimize your content for SEO because the SEO data that you collect in step 3 will make it easier for people to find and share your content. Whether you're creating written content or YouTube videos, SEO will help your content reach more people.
Your website should always be the primary home for your content, making it a destination for potential customers. But don't just publish it there and wait for the traffic to arrive. Use social media, PPC, email marketing (see step 6), and partnerships to expand his reach.
Step # 6: Create an Email Marketing Strategy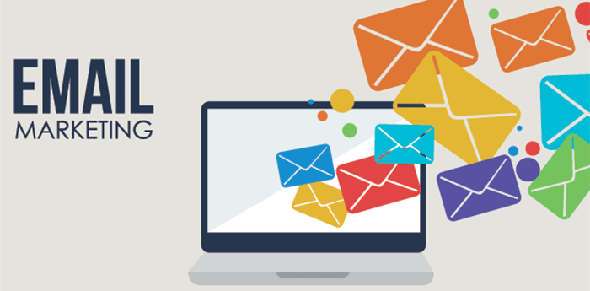 Email marketing is a digital marketing strategy by promoting your connected business with your customers via email. With so many other ways to reach people (like social media and messaging apps), people continue to predict the demise of email.
But the truth is, it is alive and well and still is a good way to go and most people prefer communicating with your business. Many people like to get promotional emails and will buy items as a result. So, you can't ignore this marketing strategy.
To get started, choose an email marketing platform and enter the registration form on your website. This will allow you to collect the email addresses of potential customers so that you can communicate with them.
Which platform should you choose? There are hundreds, but many people are starting with MailChimp because of the "forever free" starter plan. You can have up to 2,000 email subscribers and can send 12,000 emails per month. It's a good place to start for most business people. Like most email marketing platforms, MailChimp provides statistics on open and click-through rates for your emails and has several other promotional tools you can use.
The secret to email marketing success is writing compelling headlines and high converting copy that makes people want to take the next step. The more relevant your email is to what potential customers need, the better they'll work to build your relationship with them, so they think of you when they're ready to buy.
Tips for using email marketing services in digital marketing
Be aware that there are strict guidelines for email marketing in the digital marketing world. Users need to be able to opt in, so you know they want your email before you send them anything; otherwise they will see you as a spammer.
When writing headlines for e-mails, avoid spam e-mail trigger words or anything that seems too promotional. This affects email delivery. If they end up in the spam box or, in the case of Gmail, on the "promotions" tab, people may not see them at the right time – or simply not!
As previously mentioned, make sure that your email marketing is relevant to the users you're emailing to. This will increase both your open rates and the credibility of your account.
Read: MailOptin – Cool WordPress Plugin To Collect Visitor Email Lists
And done!
With these six steps, you have everything you need to set up an effective digital marketing campaign for your business and make your online business much more successful than ever. Creating a successful business is not easy and not instantaneous, there are many important strategies in digital marketing that you must carry out in order to get this success. Big efforts are sure to get big returns, so make sure you put in the hard work to make your business successful and growing.
Hopefully this article is useful for you and makes you better understand digital marketing strategies or digital marketing. Keep trying and good luck. 🙂