The 7 Best and Fastest Web Browsers 2020 – The right web browser can make a big difference to your everyday browsing or surfing activities, whether your priorities are faster performance, better security, or greater flexibility through browser software and extensions which can be downloaded.
However, it can be difficult to get outside your comfort zone. The browser you are currently using may not be the best you are currently using on your best laptop , but you may already be familiar with it and less aware that there are better options for you to use and support your activities in surfing the internet.
Here, I've put the biggest browsers through their paces for macOS and Windows 10 (plus some you may not be familiar with) to identify the browsers that work best for you. And, if you have specific issues with the browser you're currently using, read on to see if there is an alternative that might better suit your needs.
You can increase your privacy and security when browsing online with virtual private network services from thelist of the best VPNs that I have summarized.
1. Mozilla Firefox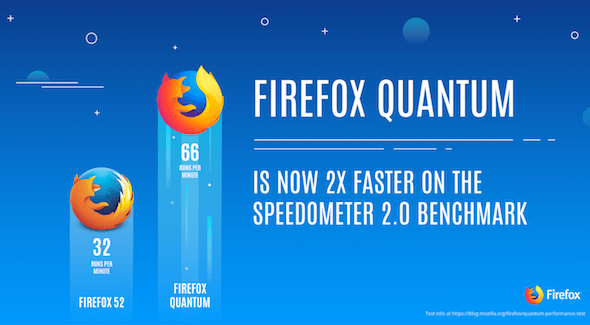 Firefox recently received the biggest update in 13 years, and that's impressive enough, it makes this browser the best browser out there.
Firefox has always been known for its flexibility and support for extensions, but in recent years it has started falling behind competitors in terms of speed. Firefox Quantum, first released last year, represents a complete overhaul of the browser codebase, with speeds now comparable to Google Chrome . Firefox is not only fast on high-spec computers, it's also great for standard-spec computer users – This is because the new Firefox makes efficient use of RAM, even with lots of tabs open.
Firefox also takes privacy seriously. Mozilla is non-profit, which means it doesn't have the same incentive to sell your data as some other browser developers. The organization also makes regular updates to help protect the privacy of its users as internet companies are increasingly being watched over how they treat people's data. Recent additions include support for password-free logins and automatic blocking of ad trackers.
There are even new versions of Firefox specifically designed for surfing the web in virtual reality, and Mozilla releases beta versions of new features frequently through its Test Pilot program. And I personally am a Firefox user since the beginning of using computers, and I have also tried to use other browsers but Firefox is still the best choice.
2. Google Chrome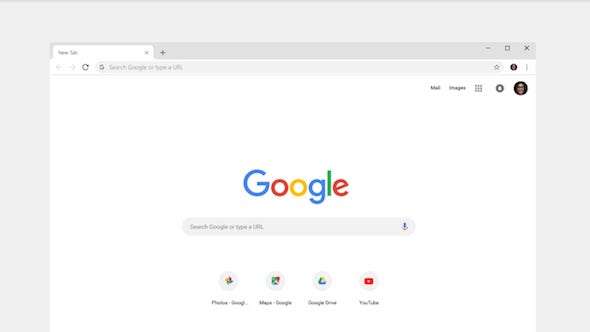 With Chrome, Google has built an upgradeable and efficient browser that deserves a place at the top of the ranking of the best browsers. According to the w3schools browser trend analysis, its user base is steadily increasing, although the number of users of the Microsoft Edge browser may also grow. Why is Chrome the choice of many users? Yes, it's cross-platform, incredibly stable, brilliantly presented to take up minimum screen space, and it's almost like the best browser out there.
A wide variety of easy-to-get and install extensions means you can literally make them fit your needs, and there's support for parental controls and a large number of customizations and settings to ensure maximum efficiency.
However, Chrome is not without drawbacks. It is one of the toughest browsers in terms of resource usage, so it is not suitable for use on computers with limited RAM, and its performance does not quite match up to a lot of low end hardware. And, with Google's tentacles running it, you may feel uncomfortable with how your search data is used.
What's interesting is that Google is making some steps towards security, and is pushing HTTPS really hard. Upcoming browser versions will make it very clear when sites don't use HTTPS encryption, aiming to make it standard across the web.
Like Firefox, Chrome now also supports password-free logins via WebAuthn – either to completely replace old passwords, or to serve as a form of two-factor authentication. The browser also offers more features for web application developers, including a more consistent experience across various VR headsets, and the ability to use input from sensors (such as your device's ambient light sensor and accelerometer).
3. Opera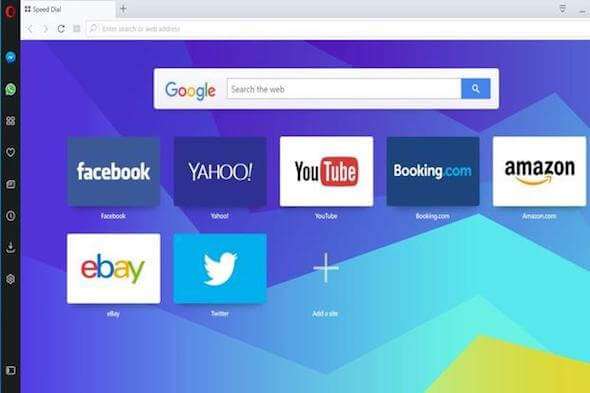 It's sad that Opera only makes up about 1% increase in users from the browser market, even though it's also a quality browser. It launches quickly, the UI is very clean, and does everything its competitors can with a few additions that are given for a good measure.
The main reason we at least recommend installing Opera alongside your main browser is the Opera Turbo feature. This compresses your web traffic, routing it through Opera's servers, which makes a big difference to browsing speed if you're stuck on dial-up in a rural area that may have network limitations or your broadband connection is slow.
Using Opera also reduces data transfer usage thereby saving your bandwidth as well, this is useful if you are on a cellular connection, and this rerouting also avoids any content restrictions your ISP might place on your browsing, which can be very useful. Opera automatically avoids if you are using a secure site such as a bank so that your traffic is free and free from any possible invasion of privacy.
There's also an integrated ad blocker – which can be turned off if you want to – and a battery saving mode that promises your laptop will run longer.
4. Microsoft Edge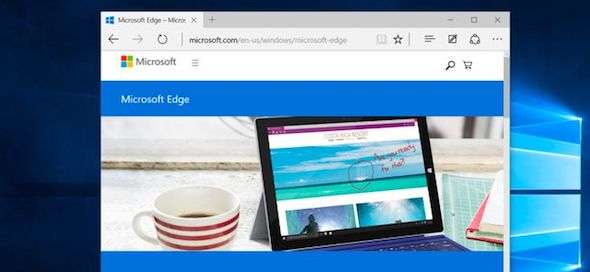 The default browser in Windows 10, and not available for older operating systems, Edge is strange, this is because Microsoft has two browsers up and running namely Internet Explorer and Microsoft Edge. It should be enough for Microsoft to make Edge the main browser and always develop it to be more user-friendly.
Edge is emerging and integrated with Windows 10 and this seems to be Edge's main strong point. It runs very well on modern apps on Windows 10 tablet mode, and works with Cortana. It's also very efficient for today's web, eliminating insecure protocols like ActiveX and forcing you into Internet Explorer if you want to keep accessing it.
Even so, using Edge is actually a very enjoyable experience. It's super fast, its integrated reading mode makes complex sites more readable, and clearing it of the rest of the Microsoft operating system ensures that Edge won't suffer a security breach.
It's just that the thing that I disliked the most was that Microsoft really forced users to use Edge on Windows 10, they made it the default browser for links opened in the Mail app, added a shortcut to your desktop after a major OS update, and served it as the main result if you started typing. 'Firefox' in the Cortana search box.
5. Microsoft Internet Explorer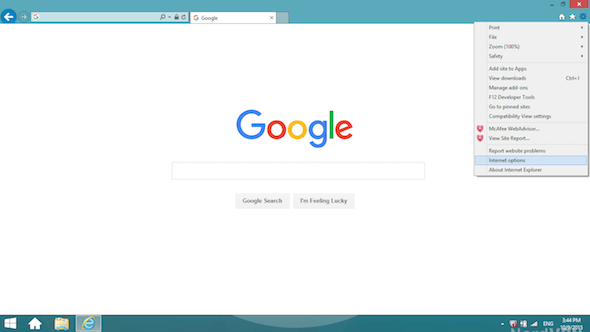 Microsoft Internet Explorer has experienced ups and downs as long as this browser was present until now, Internet Explorer was once the dominant browser until finally languishing under two competitors, namely Mozilla Firefox and Chrome. This is partly a matter of choice – particularly the browser choice Microsoft was forced to give customers after the court ruling – and partly because older versions fell behind the rendering and compatibility curve.
No problems with Internet Explorer 11. It's clean, powerful, highly compatible, and demands less of your RAM and CPU than it does when using Chrome or Firefox.
However, even though it seems lighter that doesn't mean the browser is perfect. It's pretty obvious that the browser is still struggling, and IE isn't quite as capable of handling add-ons and extensions as many of its competitors. So, you can choose to use this browser or set aside as a backup browser.
6. Vivaldi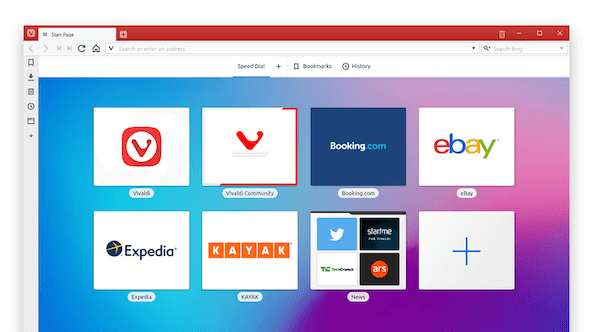 This is something a little different. Maybe we have all spent too much time sitting in front of our favorite web browsers, and didn't realize there was a newcomer to Vivaldi which this browser wanted to make users have a fun and personal experience.
The whole style and structure of the interface is completely up to you. There's a built-in note-taking system, you can dock a website as a sidebar while using the main window to perform the main search, and it's an innovative tab stacking idea, which allows you to group tabs and move them around to avoid the usual tab crowd in other browsers.
Vivaldi is built on Chromium, which means you can expand it even further with extensions from the Chrome Web Store. Just select the plugin of your choice and click 'Add to Chrome'. Some extensions may behave a little differently on Vivaldi, but they work mostly well.
Vivaldi is a refreshing and creative web browser, and we can look forward to seeing how it will develop in the next few years as it adds features.
7. Tor Browser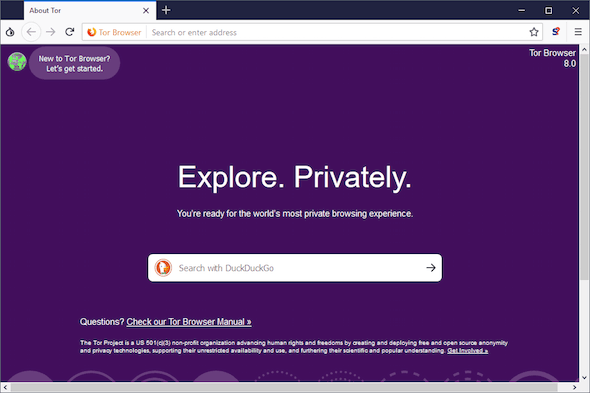 Tor Browser, perhaps the browser most often associated with the deep web world or the dark world of the web. While it is true that you can use this web browser to access unlisted sites. Tor puts privacy first – where your traffic is routed through random nodes around the world, making it very difficult to track.
Tor Browser is actually a tool pack, Tor itself is a modified version of the Firefox Extended Support release, and a number of other privacy packages that combine to make it the safest browsing experience you will likely find. Nothing is tracked, nothing is stored, and you can forget about bookmarks and cookies.
You'll need to change your browsing habits to ensure that you don't do any online activity that reveals your identity – Tor Browser is just a tool after all – but for a secondary browser that's useful for private moments it's a good choice. Run it from your USB stick and run it anywhere when you need it.
And those are the seven best browsers that you can use for browsing and surfing the internet. Make sure you are using one of the above browsers on your computer. Good luck 🙂