Once our WordPress pages are finished, and we finally get to work, many wrong and unexpected things can happen. Some of the most common mistakes that occur are broken links and missing content.
Visitors usually get a "404 error" page instead of the content they wanted to see. This error can be caused by changing the link structure regardless of whether we changed them accidentally or intentionally.
There are solutions like WordPress plugins that will redirect your visitors never to see the "404 page" again. In the text below, we will describe some of the best WordPress redirection plugins.
1. WP 301 Redirects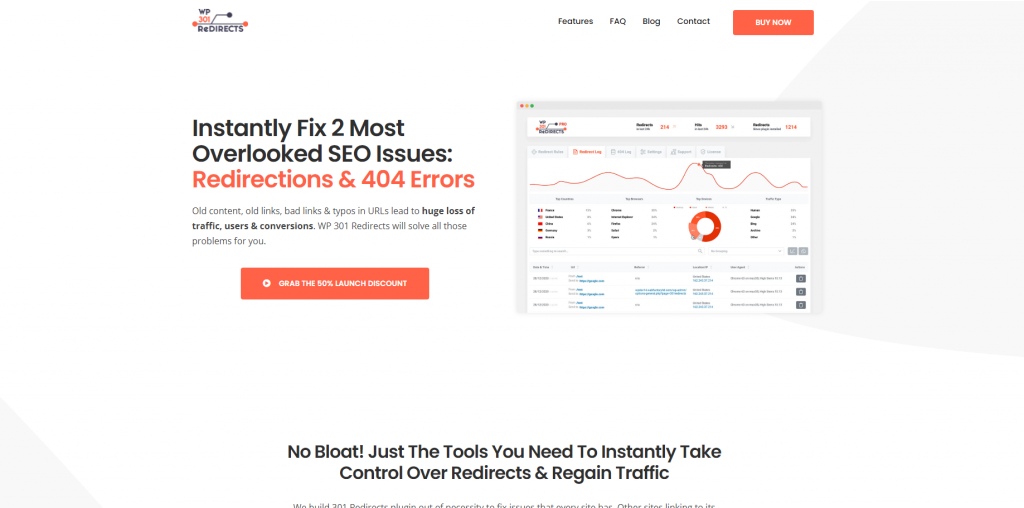 WP 301 Redirects is probably the best redirection plugin currently on the market. With this plugin, your visitors will never see the 404 page again and will always be shown the content they want to see. This plugin has very advanced algorithms that, in case of a non-existent page or non-existent link, will make a redirection and show visitors the content they were looking for.
Some of the best options of this plugin are:
– Boost meaningful traffic – your visitors will not see the "404 page" even in the case of non-existent pages. The redirection will be made, and the correct content will be displayed
– Take control over redirects – if the link structures were changed, the plugin would create a redirect rule that will display the correct content
– Ignore bad traffic – bad bots are blocked, search engines are whitelisted
– Charts – excellent and detailed statistics
– Amazing support – The authors of this plugin has made an effort to provide excellent support.
For this plugin to work, you must create a redirect rule. If you are inexperienced, then you can always use one of the already predefined redirect rules. There are many ways to manage redirect rules. If you don't need them anymore, it's easy to delete them, or you can only turn them off temporarily.
An excellent search is also integrated, and it will help you find precisely the rule you are currently interested in. In the latest version of the plugin, a new option called Link Scanner has been added. It is an excellent tool that will scan a complete site for links.
Moreover, you start everything with just one click, and in the meantime, you can do whatever you want because this job is done in the background, so you can always go back to Link Scanner to see how far the job has come and if it's done.
Scanning a complete site can take several minutes, and it all depends on the number of pages, posts, and links you have on your WordPress pages. WP 301 Redirects is an excellent plugin whose free version can be found in the WordPress repository. The free option is enough to get to know the essential tools.
Finally, if you opt for the commercial version, then you have three membership packages at your disposal. The first is Personal, which costs $39/year and is enough for one personal page. The second membership package is Team, and it costs $79/year, and you can install the plugin on five sites. The most expensive membership package is Agency and costs $149/year, and you can install the plugin on 100 sites.
2. All in One SEO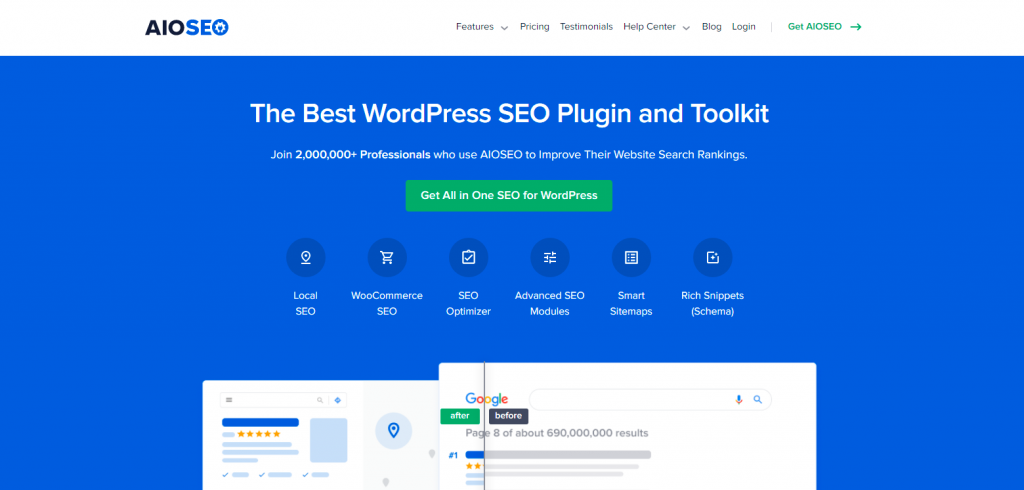 Anyone working with WordPress for a long time has indeed heard of the All in One SEO plugin. It is a perfect tool for SEO optimization, but it also has a redirection manager that will find broken links, make redirections and report all 404 errors.
This great plugin was created in 2007 and, in the meantime, has become one of the greatest for SEO. However, as we have already mentioned, this plugin can also make redirects. Redirects you make can be permanent or temporary. You can also send information to search engines, so they are always sent from old URLs to new ones and thus display the correct content.
In addition, one of the best options of this plugin is that you can redirect content from several URLs to one URL, thus preventing the display of 404 pages. You have the free version of the plugin on the WordPress repository, the cheapest commercial version with a redirection manager costs $199.50/year.
3. Redirect Manager by Yoast SEO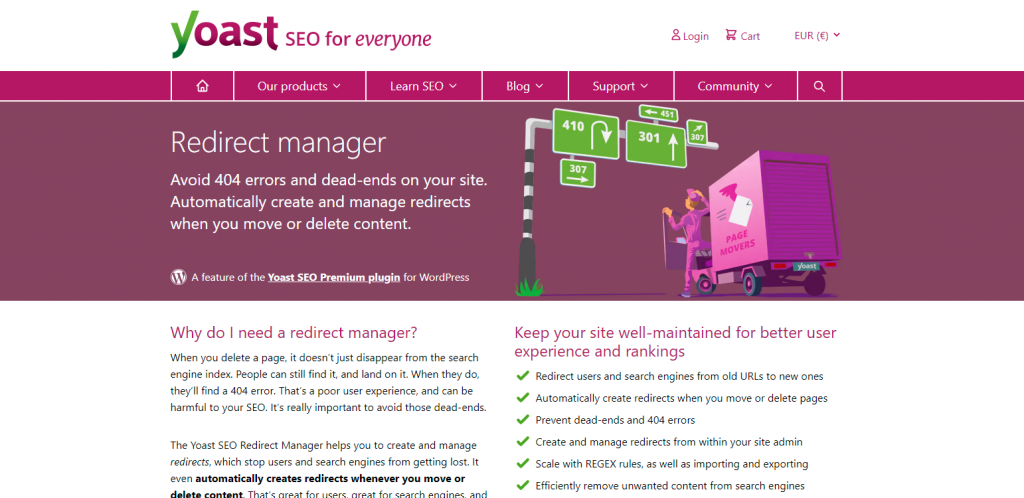 Redirect Manager is another good plugin for WordPress redirects, and the creators of this plugin have also created the Yoast SEO Premium plugin. This plugin works by asking you if you want to redirect a deleted page to another URL.
The integration of this plugin with the Google Search Console is excellent so that you can fix crawl errors very quickly and in just a few minutes. It is important to note that the plugin has excellent documentation to help you better understand redirects and which redirects you need to choose when you delete a page or post.
Redirect Manager is part of the Yoast SEO Premium plugin, and the starting price is $89/year. The price includes one year of support and all plugin updates. The free version of the Yoast SEO plugin does not have a redirect manager.
4. Redirection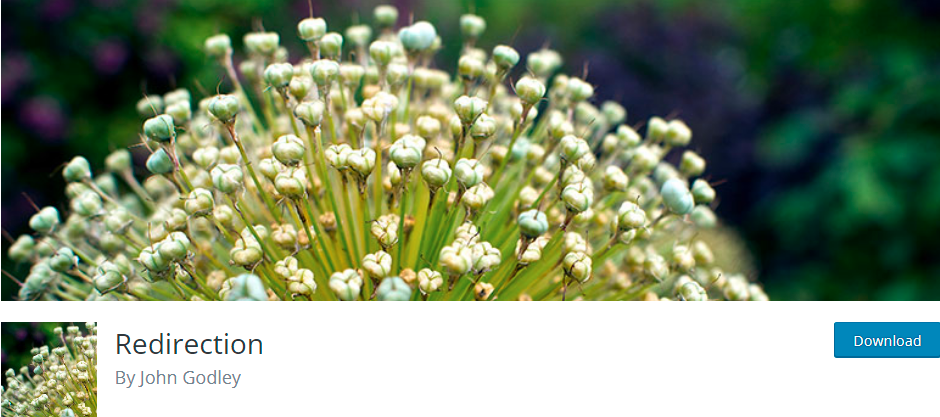 Redirection is a free WordPress plugin that you can find in the WordPress repository. It is prevalent and easy to use. With this plugin, you will very quickly reduce the number of errors due to a non-existent page or post.
Within this plugin, many options allow us to make different redirects, such as login status redirect, IP address redirect, page redirect, server redirect, and many more. One of the best options is to organize redirects and send all non-existent pages and wrong links to a new URL at once.
Finally, this plugin records all redirections and changes in logs that you can later export to explore them in more detail. As we have already mentioned, the plugin is entirely free.
Conclusion
Any serious WordPress administrator should add a redirect plugin to their plugin collections. If 404 pages appear to our visitors, then the rating and credibility of our pages will be compromised.
If you opt for a commercial plugin, we recommend WP 301 Redirects plugin as it offers the most options compared to the price.