Trinka AI – Online Grammar Checker and Editor Tool – Spelling and grammar mistakes are still common, even when you are writing in your native language, especially when doing it in English, mistakes are bound to happen. There are many mistakes in many published articles, including mistakes written by people who read, write, and speak the original language. Luckily, there are trusted grammar and spell checking tools that can easily detect these errors and fix them.
Misused words, phonetic errors, typos, and major spelling mistakes are usually found with misspellings. Grammar mistakes can be using the wrong form, wrong singular or plural forms, etc.
If you want to improve your writing, there is an easiest way to complete this task, you can consider using a plugin or a powerful online handy tool.
There are several tools that can help you create amazing blog posts that are free of spelling and grammar mistakes, even for more serious writing such as scholarly, academic writing or for writing at your job. There is one of the most trusted grammar and spell checking tools, namely Trinka AI. In this Trinka AI review, I'm going to show you how this tool will improve your writing and all the features that come with it.
What is Trinka AI?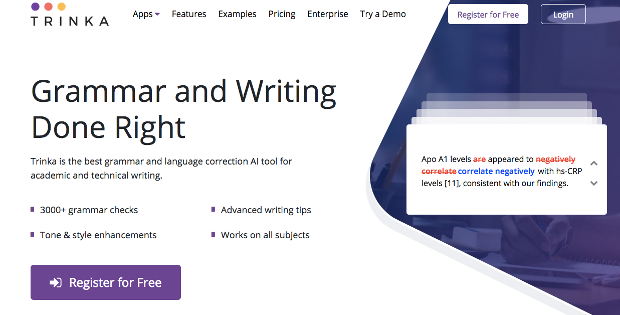 Trinka is a popular language correction, spelling and grammar AI tool for technical and academic writing. It identifies errors that other resources missed carefully and fixes them with the best solutions.
Trinka AI is also a free advanced grammar and spelling tool for academic and technical writing.
Trinka can detect and fix more than 3,000 complex grammar mistakes, including scientific tone, style and grammar. It can help improve syntax, tone, vocabulary and grammar to help you become a better writer.
Trinka does all the advanced writing checks that multiple writers need. AI-powered language correction and grammar checker tools were created with both technical and formal writing in mind.
The resource's advanced options will review your punctuation, spelling, and grammar. They can help make your writing clear and error-free.
Read: Tutorial on Creating a Multilingual WordPress Website with Polylang
Trinka AI Price
Trinka has three pricing plans: Basic, Enterprise, and API. Individuals can use the basic package for free.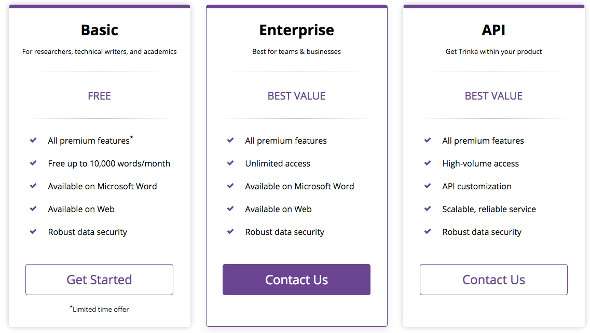 Basic Package : Free up to 10,000 words / month. Currently with the Basic plan you get all the premium features for free but note that the time offer is limited.
Enterprise Package : Has unlimited access to all Trinka features and functions. This edition is aimed at organizations that regularly handle content, publishers, localization businesses, and academic institutions.
API packages : You can easily add Trinka to any application you have. Their API is intuitive, scalable and reliable.
Trinka AI feature
Subject Areas & Document Types – Trinka can be customized to only accept suggestions by script type and subject area.
Style Guide preferences – Your manuscript's words and grammar can be aligned to match those found in many academic style guides.
Auto File Edit – Microsoft Word documents can be uploaded for Trinka to edit and correct what is needed automatically.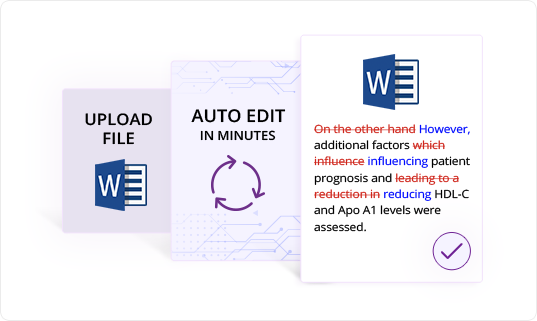 Download Track Changes File – Trinka Editor will create a file containing all the changes made to a specific document. You can download this file for review at any time.
Accept & Ignore All – Trinka simplifies the necessary corrections throughout the article. One click allows you to ignore or accept a suggestion that will apply to the entire document.
Personal Dictionary – You can create your own custom writing dictionary for a more personalized experience. Trinka will store and remember all the words you add to your dictionary.
Trinka Cloud – You can use a web browser of your choice to edit and access posts via Trinka Cloud. You can write anywhere and anytime. All corrections are made in real-time. Your writing is saved automatically. Trinka Cloud has many powerful features, including the ability to export and import documents whenever you want.
Advanced grammar – Trinka can identify and correct over 3,000 advanced grammar errors that other similar solutions have not always been able to identify. Your document will be clearer and easier to read.
Sentence structure – The tool will think about your subject when constructing sentences correctly. This increases the readability of your document.
Word choice – The wrong word usage was handled and changed immediately. This makes it easier to express your point cohesive.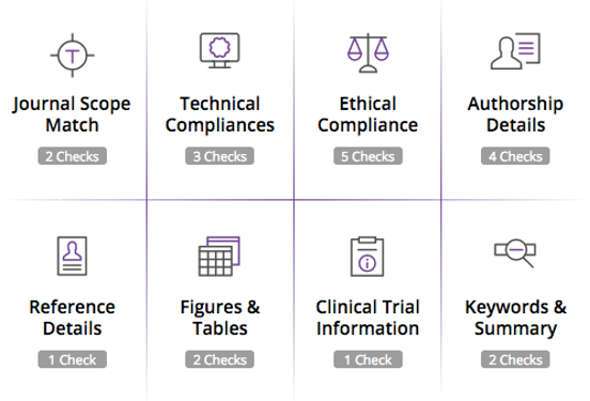 Publication Readiness Checks – Your writing can be evaluated against more than 20 different checkpoints, such as Ethical Compliance and Journal Selection.
Consistency Check – This feature will evaluate the information to detect six types of writing inconsistencies. Just one mouse click is all it takes to fix the problem, regardless of how old the document is.
Usage and style – Trinka will allow your writing to have a more formal tone by applying the right phrases. Specific and assertive language can grab your audience's attention.
Advanced spelling – You don't have to worry about people judging your work based on spelling mistakes. This tool can help you choose the perfect words for your articles with their contextual spell check.
Style guide preferences – Trinka recommends phrases included in the APA and AMA style guides. This can help prepare any articles or posts you write for print or online publication.
Reduction in word count – Large phrases are made shorter, and words that are redundant are eliminated.
Impartial language – Language that is not sensitive and biased is eliminated. You can get your point across without being judged for the language you speak.
Vague language – The parts that are not clear are also refined. This makes your writing more direct and to the point.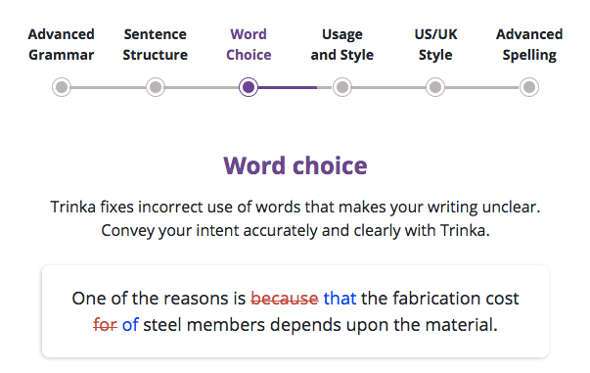 Technical phrases – Trinka recommends words that are relevant to the subject matter.
Academic tone – The formal tone that Trinka recommends can make you appear like an expert in a particular subject.
Journal Scope Matching – Your article can be reviewed to determine whether or not it fits the journal scope match. Trinka will suggest a supplementary journal to reduce the risk of your manuscript being rejected.
Technical Compliance – Trinka checks abstract section titles, word counts and manuscripts.
Ethical Compliance – Trinka will examine conflicts of interest, financial disclosures, ethical approvals, informed consent and other required disclosures.
Authorization Details – Trinka checks contributions, affiliations, correspondence, author names, and other authorship information. Many journals insist on including these details.
Reference Details – Checks references and notifies you when any out-of-date references.
Figures & Tables – Descriptions of tables and figures and their citations will be evaluated.
Clinical Trial Information – Checks if you mentioned any clinical trial ID information and then retrieves the information so you don't have to worry about inaccurate or incomplete data.
Keywords & Summary – Trinka will create a summary of your writing that draws attention to important concepts and topics. It will also recommend relevant keywords based on the subject.
Read: Making WordPress Multilingual Website Easier with Weglot
Trinka Apps
Trinka AI has 3 applications that you can use for various uses on different platforms, namely Trinka Cloud, Ms Word Plugin and Web browser Plugin.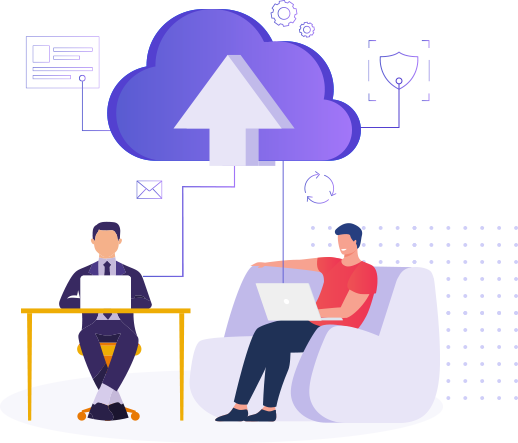 Trinka Cloud
You can also use the Trinka cloud editor which you can always access from their site. In the editor you can change paragraph formatting, font size, font format, allign text, add bold, italic, add bulleted lists, tables, change style guides (AMA, AGU, APA, ACS, IEEE, set document type (general writing, or academic writing), etc.
Trinka will notify you of any typo and grammar checker errors, and show you the correct form and explanation.
Microsoft Word
The Trinka plugin for Microsoft Word can reduce writing stress. The tool will check what you have written and will then suggest certain corrections as you use the Word application.
The Auto Edit feature makes corrections easier. When activated, Trinka will automatically edit and correct. You can then double-check the last job and download the file.
You can view the revision table by language category to see what types of changes were made. You can also receive a language quality score on your document, see how many revisions were made in each category, etc.
Trinka Browser
There are Chrome, Firefox, and Safari extensions for Trinka. This extension can help improve your writing anywhere. For now, only Chrome plugins are available. Safari and Firefox versions coming soon.
The Trinka AI plugin for Chrome will fix content created on typeset.io, Authorea, and other well-known academic writing platforms. It can also be used on Twitter, Gmail, WordPress, LinkedIn, Facebook and other similar sites.
Trinka will change the copy as it is being written. You don't need to edit your writing manually. Trinka will not generate spelling error notifications for any words that have been added to the "My Dictionary" feature.
Read: GTranslate – Easy Solution for Creating Multilingual Websites
Conclusion
Trinka AI is designed for technical and academic writing. It is the next generation online grammar proofing tool and grammar correction writing assistant. The team of data scientists, engineers and linguists behind its development is focused on developing a future without complex communication barriers.
A writing assistant can help with daily conversation, academic communication, personal communication, etc. Your personal writing assistant goes beyond traditional grammar checkers in finding and identifying difficult writing errors that many other apps might miss.
Your phrase, delivery and tone can be upgraded for academic publication requirements with Trinka. It can help improve your content by offering writing tips, making useful suggestions, and offering detailed explanations. Trinka AI is definitely a valuable tool to have.