Running a successful WordPress website requires optimizing it with various plugins and tools. However, frequently adding new plugins and components to your website can slow it down and cause other issues.
It can be time-consuming to go over the whole website manually and try to find the plugins or content you want to delete. In some cases, your only option is to start over from the point where everything is working. You can return it to its factory configuration by restarting or resetting WordPress.
Thankfully, it's not too tricky to accomplish that these days. One plugin, WP Reset, is all you need to reset your WordPress website completely.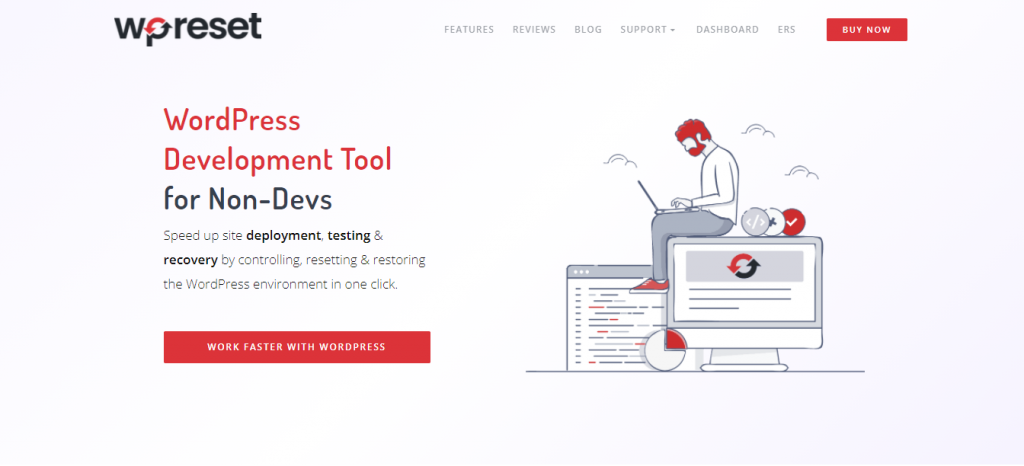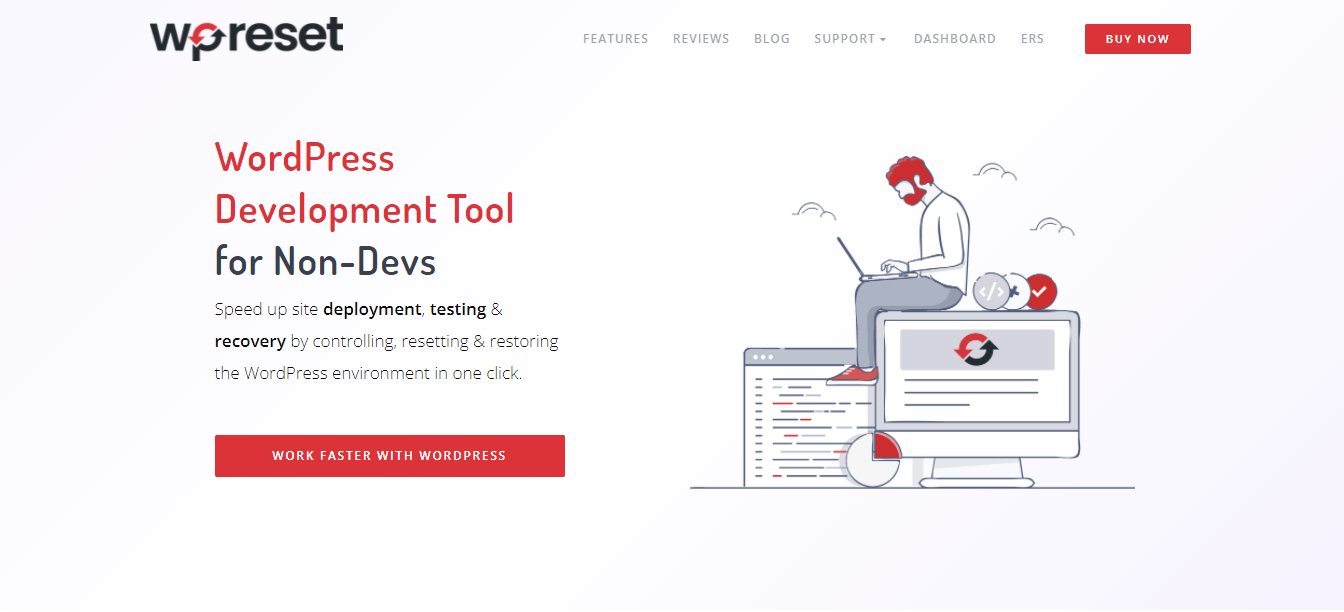 Perhaps you've been working hard on designing a website or blog, but you're unsatisfied with the adjustments. You may quickly restore the site's database to its initial installation values with the WP Reset plugin.
The best thing is that you can do that without changing any files. This strong plugin clears out all of your website's modifications and content from your WordPress website. You may easily reset WordPress and fast start over with a fresh layout instead of completely deleting anything. The ability to opt to reset only a particular segment, such as theme settings or photos, is fantastic. Because it has built-in snapshots, this plugin differs from others of a similar nature.
You can easily get a snapshot of your website if something goes wrong and you want to return. The capability of that feature permits one click to restore. Utilizing WP Reset on your website is simple and secure.
Your website contains several fail-safe methods, so you don't need to be concerned about unintentionally deleting important information and data. WP Reset will ask you to confirm your choice, even if you accidentally hit the reset button. It makes testing and debugging easier, even for beginners who don't have any experience.
Moreover, there are some other plugins that can also help you while you are resetting your website. The WP 301 Redirects plugin can be used in addition to your attempts to reset everything and work on your WordPress website. You will benefit from directing website visitors to these functional pages.
That implies that readers will be forwarded to the home page or another post if they arrive at the broken page. Use the WP Maintenance Mode plugin if you want to inform your visitors that you are working on your website and when you plan to publish the updated version.
With the WP Reset plugin, you can delete any posts, pages, custom post types, comments, media entries, and users. The same prefix table will be reset for all standard WP and custom database tables. However, media files won't be destroyed.
Despite not being shown under Media in the admin, they will remain in the wp-uploads folder. If you use WP Reset, you won't lose any extensions, templates, or uploads, so don't worry if you have many of them. That applies, among other things, to the website title, WordPress URL, site language, and search engine visibility options. This plugin allows you to choose which segments of the website you want to reset.
You can use the WP Reset plugin to restore the default settings of any WordPress website components that you would like to. You can reset any area of your WordPress website that you desire using its simple-to-use dashboard. If you decide you don't want to reset your website, after all, there is a tool that allows you to take a screenshot of it.