A website is an absolute must in 2022, from presenting your company information and maintaining customer relationships to selling products and services. There are many ways to utilize a website, and it is up to you how you will get the most benefits that suit your business.
Depending on how often you need to build, customize and interact with your website, you might want to do so from your iPad or iPhone. Luckily for you, many website building platforms released an iOS app for website builders in the past years.
1. Wix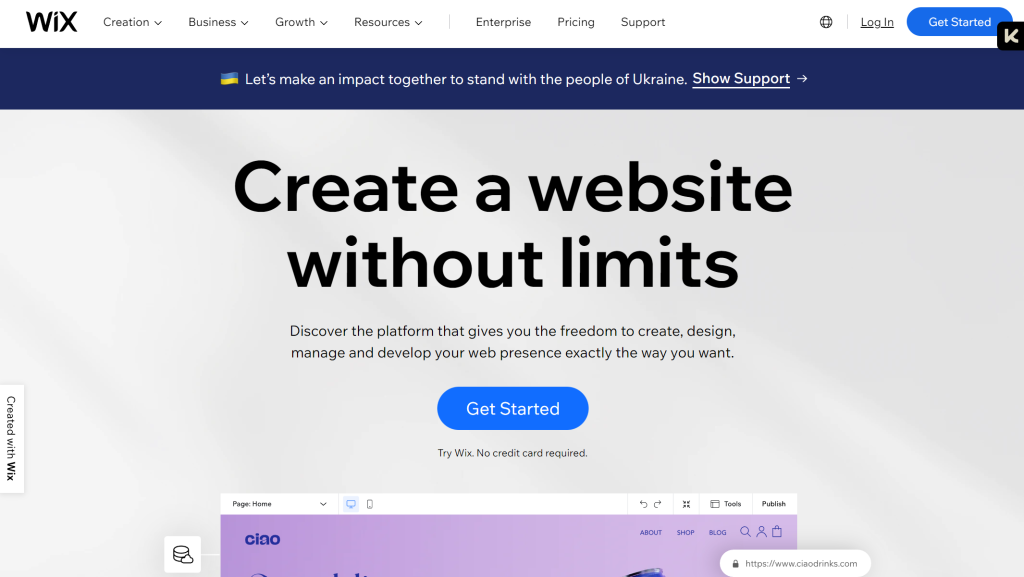 Wix is one of the most popular website builders out there. It doesn't come as a surprise that this company decided to create an app that allows you to use most of the functionalities for creating a website on the go from your iOS device.
Wix website builder apps require iOS 14 or newer. Once you download the app from the App Store, you can log in to your existing Wix account or create a new one. The process of building a website that supports your brand, eCommerce store, blog, or event platform is supported by AI.
If eCommerce is an area of your business, Wix might be an ideal platform for you since it supports different payment and shipping methods. The Wix website builder app allows you to convert your website to an iOS app!
2. Universe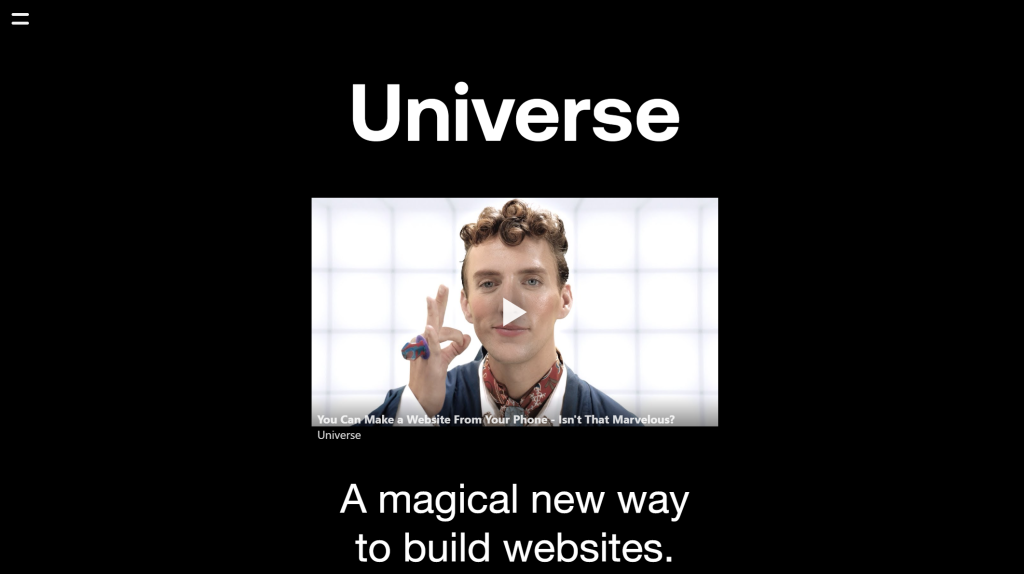 Next on the list is a website builder with great reviews due to the responsivity available from iPod or iPhone. The block grid format that Universe comes with allows the user to make unique and eye-catching websites.
You can purchase a domain name through Universe if you are just starting. Still, if you already did so with a different domain registrar, you can connect it to your Universe website without trouble.
The downside of this app is that all of the websites are built mobile-first since they are built on mobiles, which results in poor performance on desktop and laptop browsers. However, if your visitors are expected to come from mobile devices, this shouldn't be a deal breaker since the websites look amazing on phone browsers.
3. Milkshake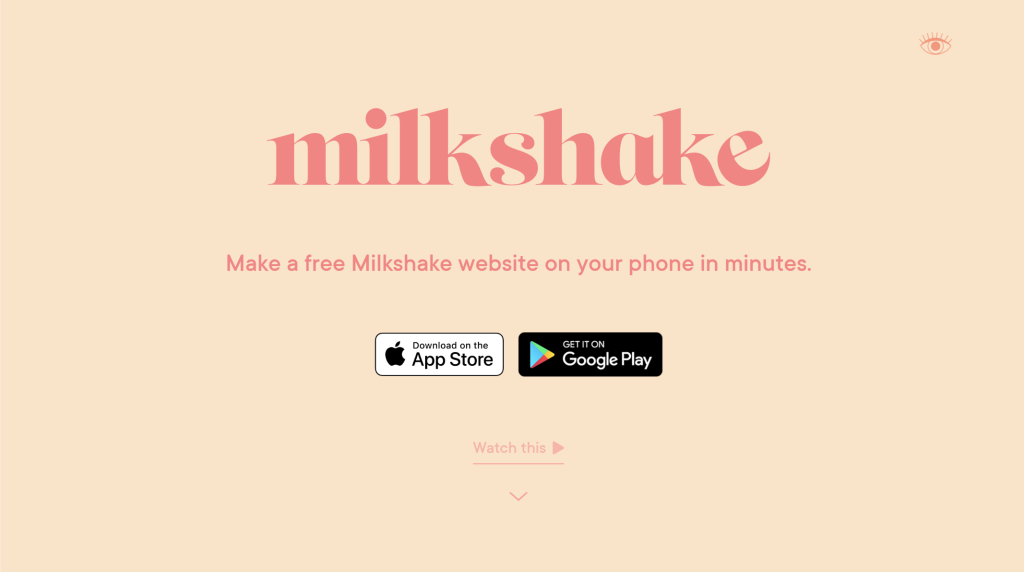 A milkshake is a drink typically made within minutes. Milkshake is also an app available in App Store that allows you to create websites within minutes! This website builder aims to launch websites as quickly as possible. This could be a great solution if you must create multiple websites on the go without too many customization needs.
To get going, go to your Milkshake app, select a suitable design and add relevant information. That is more or less it – you can choose from plenty of templates. Most of them look very nice and minimalistic. Great solution if you are looking for a way to quickly build landing pages or portfolios.
4. Squarespace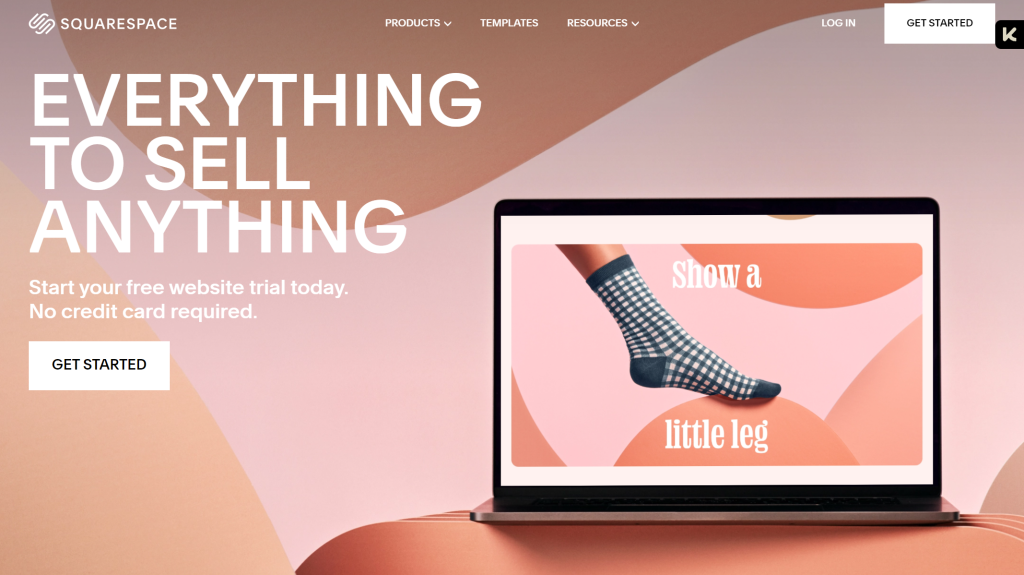 Squarespace is yet another popular and brutally marketed website builder. Jokes aside, this platform delivers what they promise – blocks from which you can build a nice-looking and reliable website. After reading this article, be ready for a bunch of advertisements about Squarespace.
All this is available from your iOS device if it runs on version 14 or newer. This company ensured that all website-building features were equally available on mobile. That is right. Everything that can be done from the desktop browser can also be done from your iPhone!
According to some lists and publicly available reviews, Squarespace might be one of the most popular website builders! It has a vast library of templates you can customize in many ways to create unique websites for your business.
5. Strikingly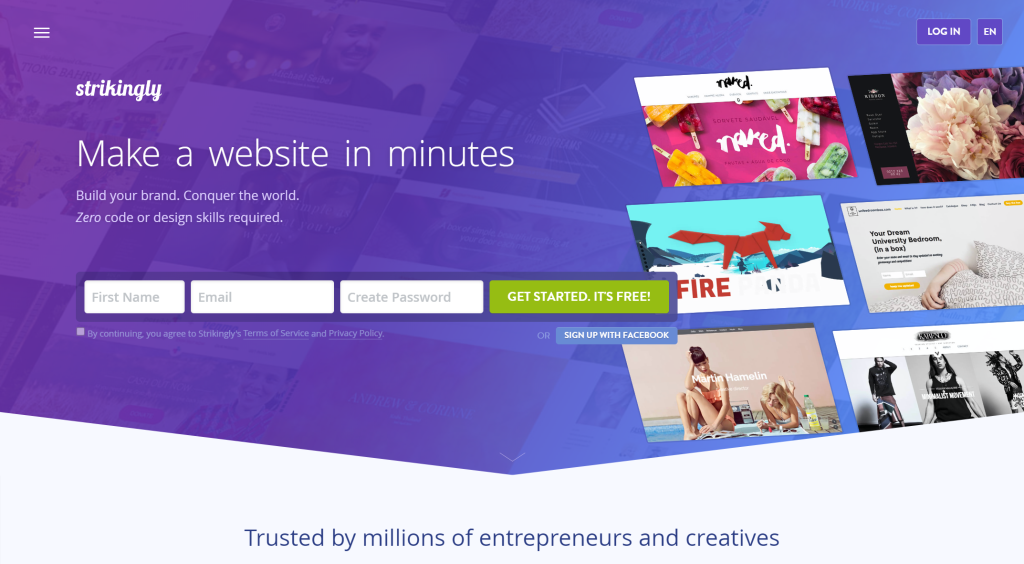 Continuing the list with another website builder suitable for making professional-looking websites, we stumbled upon Strikingly. This website builder app is less known, yet it comes as a much more lightweight solution than Squarespace. If you have a bit older iOS device, this app might be a good fit since it requires iOS 9 or newer.
An area where Strikingly doesn't shine is the number of available templates. It offers a small library of templates which, even though you can customize them, almost guarantee that the final result will not be that unique compared to the results of some other apps on this list.
All in all, it seems like a perfect website building and maintaining an app for small business owners. If you don't have much time to sit in front of your desktop to update and change your website, doing so on the go in strikingly might be a solution for you.
Conclusion
A decade ago, the world of building websites was much different. Technology evolved to the point that not only that technical knowledge isn't needed, but you can finish all of the work from your iOS device!
Remember that even if the website is built on a mobile device, it is always a good idea to check how it looks on your desktop. Depending on the niche and type of website, some of your visitors might prefer to see it from the desktop browser.