Black Friday: 50% Off All Themes on Template Monster – Black Friday is the day when people can shop for the best prices at huge discounts at all stores (including online stores ). Many people will be crowded with people who dream of getting various items at an unusual discount, aka very large compared to the usual days. Even if you are going to buy a product on the Internet, you should make a list of the most important ones before you go shopping and make the purchase right on Black Friday.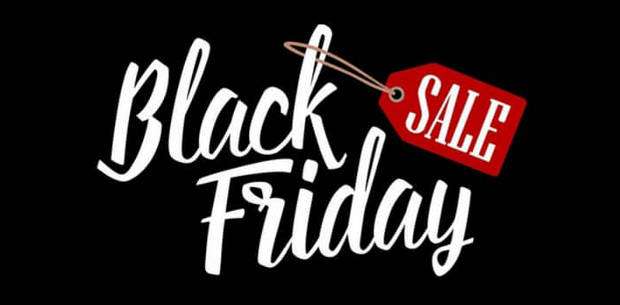 Black Friday or black Friday is a holiday for everyone who wants to buy the dreamed item in the hope of getting a very cheap price, this can also be called a shopping party. Because many online stores provide very large Black Friday discounts.
And don't miss internet activists specifically for digital products such as Web Hosting , WordPress plugins, WordPress themes , graphic design products, CMS, or various other attractive templates that will be sold at a big discount. Do not miss here the largest marketplace for digital products, namely TemplateMonster , which boldly also provides a -50% discount for its digital products. To be honest, it is not a coincidence, but it is the desire to provide customers with the most amazing discounts available in all year.
Read: Buy Cheap Hosting and Themes on Black Friday [Best Deals]
Everyone should have time to buy all the goods or products they want. For this reason, it would be great to extend Black Friday to 11 amazing discount days. Always keep the following date in mind, which is this month which is November from 19 to 29 November. A wide range of digital products at half discounted prices will be waiting for you right these days.
I hope you don't miss an opportunity like this, because it happens very rarely and only once a year.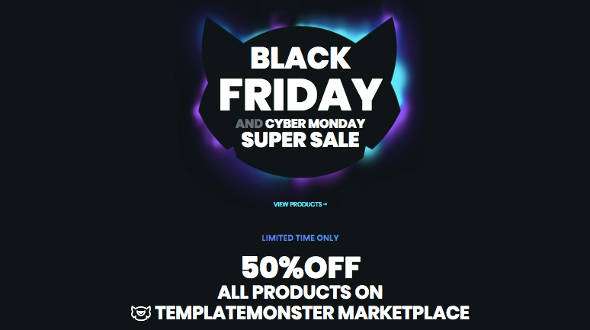 So, are you ready to grab all these knock-out discounts? They are definitely impossible to pass. Keep in mind that this discount is only valid for 11 days and of course it is a very long time to buy whatever you want for both personal and business needs. With their amazing discount, these won't burst your pockets. You will also save a lot of money on your next purchase.
Terms:
Date: 21 November – 03 December 2019
Discount: 50% Off on all products at TemplateMonster
Code: No need for a coupon code (buy directly via the link below)
Brief information: Find everything you need for your website with 50% Off on the TemplateMonster Marketplace like (website templates, Elementor & WordPress themes, plugins, and graphics for any taste).
Black Friday is sure to please with a big shopping spree. For this reason, I hope you get the products you love and buy products for the Black Friday discount. Be sure to be the first to get the product of your dreams and use it for shopping.