Creating an Event Website with an Eventastic WordPress Theme – If you are currently looking for a way to create a website that can easily display various events or as a directory of events or events, then you can place your choice on the powerful and popular web platform WordPress for run your event website and choose a fully featured WordPress theme to make it easier for you to create an event website.
In this review I will introduce you to the best WordPress theme for event websites, this theme is called Eventastic. The Eventastic theme is a multipurpose WordPress theme for Events & Classes, I hope it will be the best choice for your events website as well as the right choice for your project.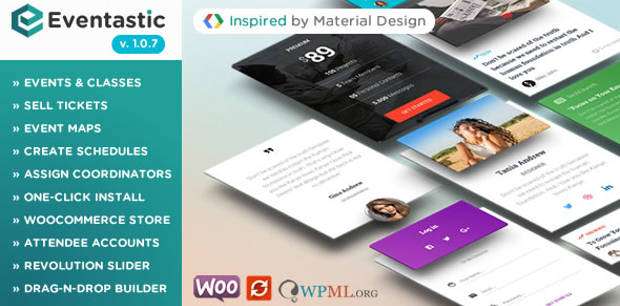 In the discussion of this article I will explain in full about the Eventastic theme, what are the advantages of this theme and what its features are. Let us see more …!
Introduction to Eventastic Themes
Eventastic is a WordPress theme that includes all the features you need to create an online directory containing a list of events, classes, forums, seminars or conferences and a wide variety of similar websites easily and quickly. The Eventastic theme is inspired by Google's Material Design which is also equipped with several modern and attractive theme designs for various purposes with a wide variety of complete features and some of the best plugins to meet your needs.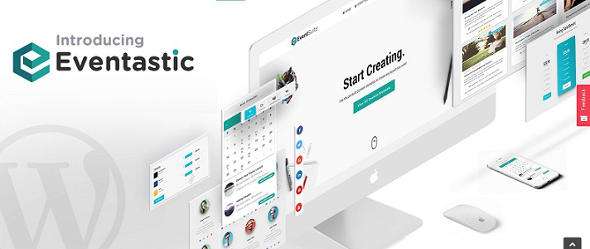 With this theme you can also monetize your site and charge users a fee to list their events. Apart from that, you can also sell tickets for your event or class easily through the power of WooCommerce. Creating an event directory website can also be a very good idea for those of you who want to make money online easily and quickly.
The Eventastic theme comes with a One-click demo installation feature which allows you to install a complete demo with content and images in one single click. This way, it will be much easier for you to understand the Eventastic theme and your website can be quickly built and ready to go online.
Eventastic WordPress Theme Pricing
You can buy the Eventastic theme on the well-known WordPress theme marketplace Themeforest for an affordable $ 59 for a single license with 1 year updates. Where you will get full support for 6 months, and if you want full support for one year then you can simply add the cost of $ 17.63.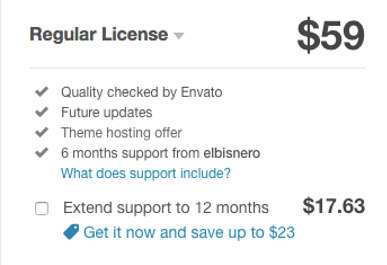 The Eventastic theme has received great ratings from users with 4.85 stars, and has good sales. There is nothing you need to worry about when deciding to buy this cool theme.
Eventastic Featured Features
The Eventastic theme provides you with all the features you need to build a beautifully displayed, responsive and professional assortment of online events portal website.
Nothing is difficult when using this theme, and certainly no features are wasted from the one theme package you receive. And here are some excellent features of the Eventastic WordPress Theme:
Theme Layout
Eventastic is equipped with 8 theme layouts that you can use according to the purpose of your website.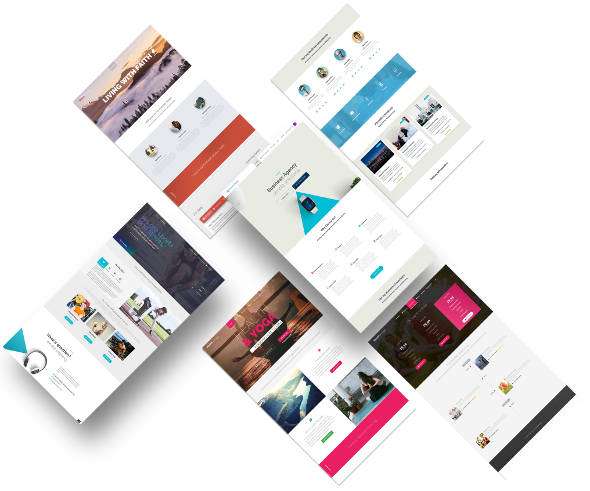 Among others are :
Business and Agency
Health and Yoga
Church and Non-Profit
Sports and Fitness
Music and Concerts
Education and Lessons
Food and Drinks
Travel and Outdoor
All themes are very well made, have a good speed so they are light when loaded, where the speed of these themes is all above average with high ratings. On top of that, the Eventastic theme has a modern design, and is perfect for a wide variety of devices with different screen sizes.
1 Click Demo
Eventastic has a 1-click Demo feature where, with this feature you can quickly generate a website with the exact same setup and configuration you see in their online demo be it images, fonts, settings, events, blog posts, etc. This is important to make it easier for you to quickly understand the theme and easily configure the theme, you can even edit it and customize the content of your website.
Google Material Design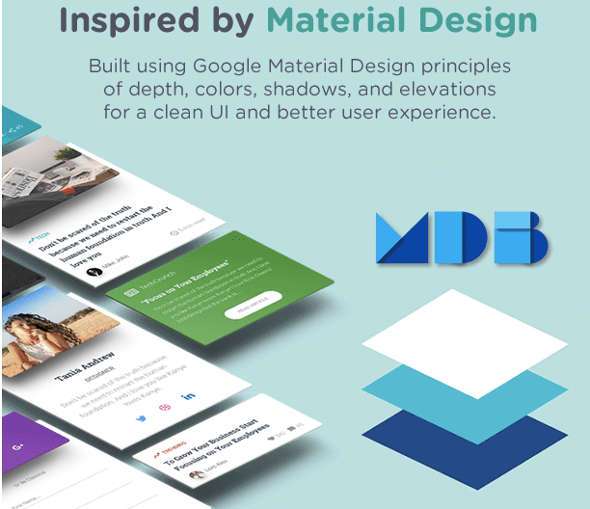 The Eventastic theme is inspired by Google Material Design, which is built using the same principles of depth and shadow as Google Material Design and powered by Bootstrap, the combination is perfect to make a website look modern, professional and fun.
Search Engine Friendly (SEO Friendly)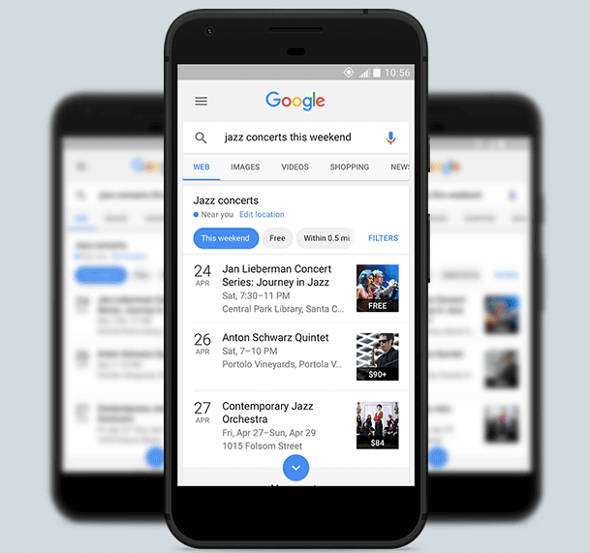 Eventastic has integrated Google's event markup for a better and more attractive display of search engine results. Where Google Markup is important when users search through the Google search engine, users can find events through Google Search results and other Google products such as Google Maps . This will make it easier for users to find and attend your event via search engines.
Templates and Drag and Drop
Eventastic comes with many pre-built templates where you can easily use a wide variety of templates from their library and this will certainly speed up your performance in creating an event website, you are also empowered to use your own templates. Apart from that, Eventastic also has a drag and drop page builder feature that helps make it easier for you to create beautiful pages without even touching the code.
35+ Elements Available
Eventastic is packed with complete design elements, so you will almost certainly find all the tools you need to build a beautiful layout for your website. You can select elements like tabs, timelines, forms, calendars, buttons, etc. All with one instant click.
Event Manager WordPress Theme
Eventastic provides multiple options to easily create event or class layouts with multiple unique options in just one click. Among them are grids, carousels, event calendars, lists, event maps, timelines, and more. And you can display several different events with different layouts on one website.
WooCommerce support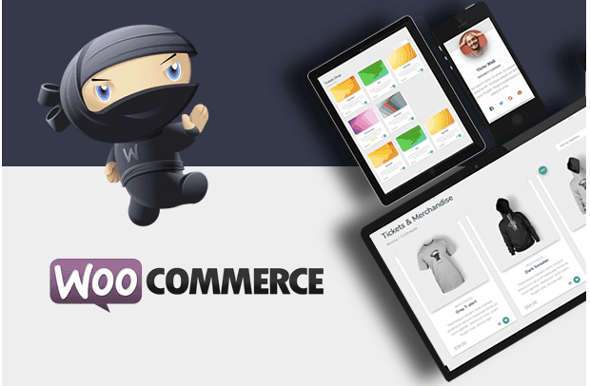 Eventastic is well integrated with the popular WooCommerce plugin, with this you can monetize your site by selling event tickets, creating discounts or selling various kinds of merchandise by leveraging the power of WooCommerce . Also, For further monetization opportunities, the theme includes a place to show ads. This gives you the option of running the service for free and then generating income from a selected number of sponsors, or doubling your income and collecting payment for listing and advertising fees.
User Account & Dashboard
Eventastic makes it possible for your visitors to submit their event detail information to your website, all registration, login, and submissions take place via an attractive front end form and an attractive dashboard account for your users, the dashboard view is different from the default WordPress dashboard.
Supports Slider
Eventastic comes with built-in plugins to create beautiful and responsive sliders for displaying galleries or to support your event website. The premium slider plugin is Slider Revolutions which you can get for free in a package with the Eventastic theme, where if you buy slider revolutions separately you have to pay $ 26, but here you get it for free.
Add to Calendar
To help your event website directory be more interactive and a more valuable resource for your visitors, you can enable user reviews for events. This feature allows your visitors to leave feedback on each event listing, to provide rich source content for your community.
Every event detail can include a link to the venue's or event holder's social media profiles. There is also space for videos to be embedded in the event listing page, contact information, and a front end contact form which will allow visitors to reach the users responsible for the events list directly.
Conclusion
Eventastic is an effective WordPress theme that comes with a wide variety of modern design layouts for you to use in creating your Events directory website. All the features needed for the event website are embedded in one theme package which is very affordable. You can quickly create an event website with no coding knowledge required, in fact all the features and tools to monetize the web are also available so you don't have to worry about making money through your website.
And that's my complete review of the Eventastic WordPress theme for events and classes, hopefully this can be the right solution for you. And good luck with the Eventastic theme.
Read: How to Create an Event List in WordPress with WP Event Manager