How to Make Money from Blogs. There are several amazing and rich blogger success stories from starting a blog or monetize blog. Examples are Peter Cashmore, founder of the Mashable blog which makes about $ 7.5 million per year and Michael Arrington with the TechCrunch blog who can make around $ 10 million per year. Of course, there are many successful bloggers and there are also millions of other bloggers who make small income and some even fall before getting any money from blogs. But you don't worry about being a part of those who fail in the blogging world if you have strong intentions, work hard and also know how to start a blog to make money from blogs in the future. Because these two bloggers also got rich from bloggers not by chance or by luck, but they did extra hard work for the success of their blogs.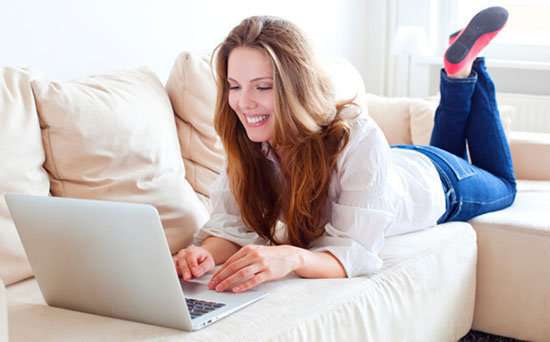 It doesn't matter how you start blogging, because everyone has many different ways to make money blogging. But here I will give a little knowledge for you what you should know before you start monetizing your blog. The first step is to decide what your boundaries are.
Do you want to show ads on your blog?
What types of advertisements will you receive?
What kinds of ads will you ban on your blog?
What percentage of ads to the content you want?
Be careful, because if blog visitors and search engines see your blog as spam, you will be kicked from search engines like google, the worst thing that will happen is that your blog will be de-indexed or unlisted from the search engine results.
Before I discuss how to make money from blogs, you should first know what you need to build your blog so that you can achieve success in the world of blogging:
3 Important Things To Build A Blog
There are three important things you need to prepare before starting to make money from blogs. Of course in this section you can choose to use the free method or by spending a little of your money. I would rather advise you to choose a paid way to generate more income and as a boost in blogging enthusiasm.
1. WordPress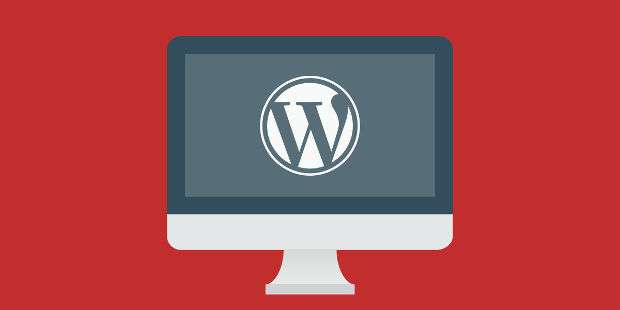 To build a blog, you should use a platform that has guaranteed quality and its advantages, namely WordPress and try not WordPress.com or free WordPress, if you are serious in the world of blogging you should choose a capable platform that can do a lot for your long-term blog. By using WordPress, of course you will have flexibility in the development of your blog, unlike if you use blogspot or WordPress.com which has very limited development according to your wishes. You can study on this blog WP Radar to learn WordPress so that you become an expert in building a site with WordPress.
2. Hosting & Domain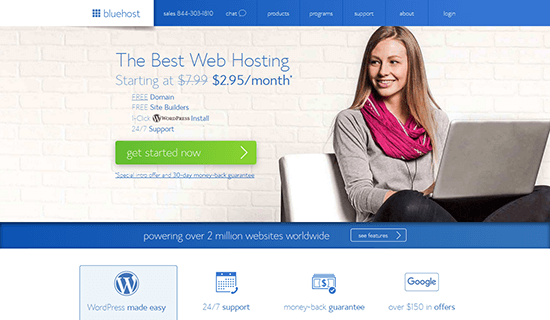 After the above points, you need to determine a domain name that is suitable for your business, the domain name will be the brand of your business, so determine it well in advance so you don't regret it later. In addition to the domain, you must choose the best hosting for the smooth running of your site when it is online later. You can buy a domain when you rent hosting, every hosting service also provides a domain for you. Many hosting providers give you a free domain for the first year, the best hosting I recommend for your business is Siteground , Bluehost or iPage . Or you can choose one of the best hosting which has been fully reviewed by center, click here .
3. WordPress theme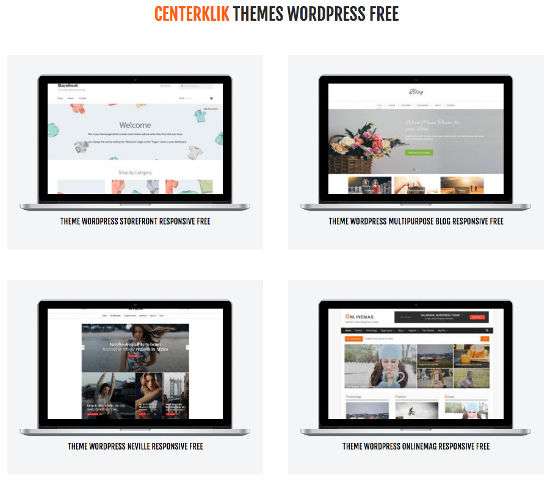 To make your blog look professional and SEO friendly, use a theme with a design that matches the needs of the business you are running in blogging. WordPress provides many free themes for you to use, although free many WordPress themes already have a good design and are also SEO friendly, even if you want to search patiently and carefully you will find free WordPress themes with features like those of premium WordPress themes. You can get free WordPress themes here . Or if you feel unsatisfied and need support and you have a little money to buy a theme, then I suggest buying a theme in a place that is no doubt a mythemeshop, I have reviewed many themes that you can use to build a successful blog for various needs, please check via the link below.
How To Make Money From Your Blog
Below are some of the ways you can make money from your blog. Actually there are many other ways that you can apply, but here I only provide some of the easiest ones that you can run when your blog is new. And to maximize your income from blogs, of course, it still takes hard work and a lot of time. Continue to create useful articles so that visitors will increase over time, because the success of blogs greatly affects the number of visitors.
1. Independent Advertising

If your blog still doesn't have good traffic, then advertisers will likely not be interested in placing ads on your site. So, build your site patiently and consistently until your blog gets decent traffic, that way you can offer several types of ads directly on your site, here are some types of direct advertising that you can offer so that your blog can make money.
Banner ads
Text ads
Articles as advertisements
Reviews / Reviews
When you want to receive advertisements and place ads on your blog, make sure beforehand that the ad is interesting, useful and that you are also interested in the ad to be placed on your site. Remember that you have a responsibility for your readers to provide them with the best information and that includes the advertisements displayed on your site. Do not just because your money receives all kinds of advertisements regardless of the content of the ad. Because it will have a bad effect on the image of the blog that you have worked so hard to build.
2. Affiliate Sales
The advantage of being an affiliate is that you don't have to create a product to offer on your blog. You only need to sell other people's products and you get a commission from every sale of products sold through your site, and this is also one of the ways I use to make money from blogs. However, keep in mind, you must choose products that have good quality, don't offer low quality products or things that your readers will be dissatisfied with the product. Bad products run the risk of losing readers forever and possibly damaging your reputation.
As Tom Crawford, an experienced freelance blogger, says:
"Never promote a product unless you have personally used it and would be proud to have your name associated with it."
Tom Crawford's words are excellent advice. Before you promote something, then give it a try. Make sure it's valuable and worthy to be promoted.
3. Google AdSense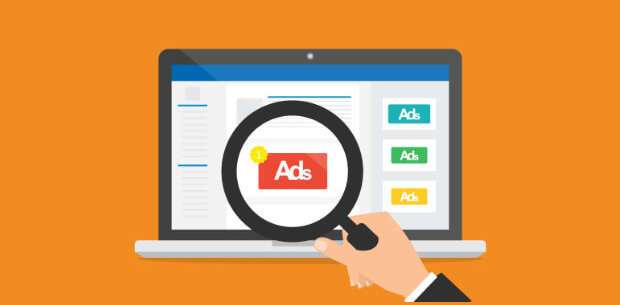 Adsense is the method most often used by bloggers to make money from blogs. But There are a few things to keep in mind with AdSense:
Google is very strict about AdSense policies. AdSense is 1/3 of Google's revenue, so they will not place their ad on your blog if it breaks their rules. You might lose your AdSense account if you try to break those rules.
No more than three ads per page. This is good for you too, because it will keep your site from ads scattered on your site, and people will be lazy to see your site.
You have to create quality content to attract readers.
You will need lots of readers to make money and readers will need to see and click on your adsense ads.
Google is constantly making changes to their algorithm and this can have an impact on site traffic and of course AdSense revenue. Back in 2012, Google launched an algorithm called Panda. Some sites that generate thousands of dollars per month suddenly dropped dramatically from Google AdSense. In addition, many sites have collapsed due to the impact of this algorithm.
Google performs such algorithm updates with the aim of destroying websites that contain unqualified content. So the best solution to avoid that is to create quality and useful content for many people.
Urgent :
For some beginner or new bloggers, of course it will be difficult to accept Google AdSense, but there are still many ways to make money from blogs through PPC advertising, a type of AdSense, with high pay, even new blogs will also be accepted easily. One example of a good PPC ad network is Propeller Ads. You can visit it and register directly here → https://www.propellerads.com/ and also read the full explanation of Propeller Ads in the following article → How to Make Money from Blogs with Propeller Ads .
Apart from Propeller Ads, you can also register elsewhere with the same ad format. Please read my review about Alternative Ads besides AdSense in the following article → 7 Best Google Adsense Alternatives That Pay High .
4. Product Reviews
Another way you can make money from a blog is with product reviews or what you can call a paid review. With paid reviews, companies send products for you to try and sometimes pay you too. You then provide an honest review of the product and post it on your site. Some things you need to know before getting money from blogs with product reviews:
Don't accept bad product reviews, because in addition to misleading your visitors, it will also damage your reputation.
Tell readers that you get paid to review products. So that readers know that you are also responsible for what you offer on your site, and that is an honest review.
Give information on your site that you receive advertisements to review products. Let advertisers know that you are receiving adverts in the form of reviews, so that you earn money blogging that way.
5. Selling Online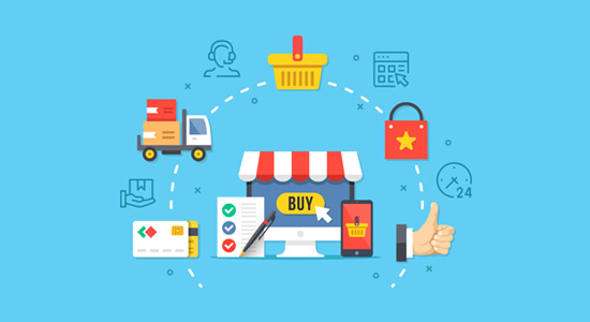 You can also make money from blogs by selling online, you can sell products or services that you have to sell online. Because with a WordPress blog you can add various kinds of products and have an online store with an easy sales process.
With good writing skills, you can attract buyers with your writing. And review the products you sell as well as possible so that product reviews can compete on search engines and bring visitors to the products you sell.
Creating an online store on WordPress is very easy, there are many plugins that you can use to create an online store, both simple and complex online stores such as large online stores using the WooCommerce plugin. Besides selling products in general, you can also sell digital goods. By utilizing blog technology, making money from blogs becomes very easy as long as you can read the opportunities from doing business.
6. Sell the Sponsored Blog Post
Some bloggers are not interested in showing ads to their visitors and wonder how to make money blogging without ads.
With ad networks, you lose control over the content displayed on your site. Some readers will feel annoyed and uncomfortable with ads, and today more and more people are using ad blockers which impact your earning potential.
An alternative way to monetize a blog is through sponsorship.
A sponsor works just as much as in a sport, TV show, or any other industry. Basically, the company pays you to represent their product, talk about it, and promote it to your readers.
To start, it's a good idea to put together a one-page media kit detailing your traffic stats, social media following, audience demographics, and other data that will make your site more attractive to advertisers. Then, you can approach the company to negotiate a sponsorship deal.
7. Sell Ebooks
Ebooks are the obvious choice for creating digital products. They are relatively easy to write and produce. If you've been blogging for a long time, then you can collect some of your old blog posts and turn them into book chapters.
After your book has been written, you can design a cover using a tool like Canva and create a PDF from your ebook.
Selling digital products on WordPress is easy with a plugin. For digital downloads, I recommend using Easy Digital Download. It's relatively easy to use and includes all the features you need to set up your digital product online store.
8. Online Courses
Selling online courses is another great way to make money online.
Courses usually sell for a much higher price point than ebooks. You can charge a premium for your skills.
You should prepare well-prepared and easy-to-understand lessons for your online course, plus any supporting material you want to include such as downloads, slides, checklists, templates, etc.
You will also need to decide if you want to offer customized support for your course. Some sites offer two levels per course: a basic version with no support, and a premium version with email support.
Once your course is ready, you can use a learning management system (LMS) plugin to deliver the course to your audience.
I recommend using LearnDash with MemberPress.
9. Freelance services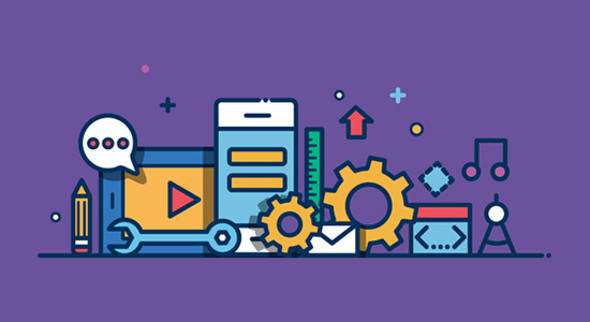 As a blogger, you are already an expert in your niche. You can start earning by offering your skills and expertise as a freelancer.
Freelancing is a popular way to make money online because it doesn't necessarily require an upfront investment of time or money. You can start offering services to your audience today.
Once you've started freelancing, you'll need a way to collect and collect payments from your clients. We recommend using FreshBooks, but there are other invoicing plugins for WordPress too.
10. Business Consulting Services
Consulting is another way to make money online from your blog and share your expertise.
Instead of offering your services, consultants offer advice and strategies so their clients can be more effective.
As with freelancers, there is no upfront investment. You can start offering consulting services on your existing blog. All you need is to create a page with a form so users can request more information.
To create professional, mobile-friendly, forms with ease, you can use various plugins such as contact form 7. You can see this tutorial on how to create a form in WordPress with contact form7 .
Conclusion:

As I already mentioned above, developing multiple income streams is one of the smartest things you can do as a blogger. If one type of income dries up or goes quiet, you'll have another income still flowing. The above ideas will get you started to make money blogging. A blog can also serve as a platform for starting a career or consulting business.
Above are some of the ways that you can use to make money from blogs, I hope this article is useful for you. And good luck and success to make money from an abundant blog.