5 Reasons Why Buy a Premium WordPress Theme – Why should you buy a Premium WordPress Theme? We all know that the WordPress CMS (Content Management System) is free to use. But if you think, you can get everything for free for those of you who are serious about making money from a blog or website, then you are wrong.
You must first invest money online before making money blogging . Because it takes money to make money in the world of blogging or online business.
Most of the free WordPress themes don't give a great look to your site, most have an overly simplistic and unprofessional look and load really slow when compared to premium WordPress themes. In addition, free themes tend to provide limited features which are important features you can only get in the premium version.
If you are using a free or cheap theme, and on some occasions you may lose your data due to some crappy coding, you have no one to blame but yourself. You will lose all of your money, time and energy that you have put in building a profitable blog. This is the main reason why you should consider buying and using a premium WordPress theme instead of a free theme.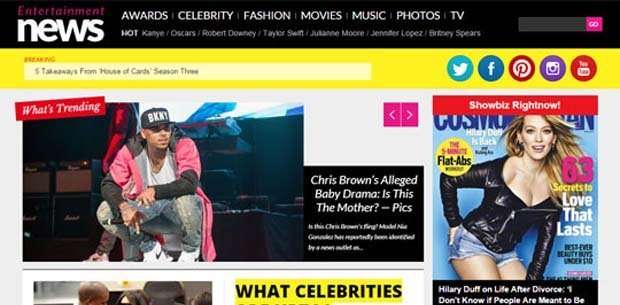 Here are 5 solid reasons to buy a premium WordPress theme
Below are some reasons why you should buy a premium theme if you want to build a serious business or website.
1. Security
Are you aware of the fact that hackers are looking for sites that use free WordPress themes? Yes, it is true. All hackers know for a fact that they can get easy access to sites that use free themes.
You can't rely on free or cheap themes, most of the free WordPress themes are embedded with malicious code which can be a huge threat to the security of your WordPress site. Most beginners think that using a free theme can be a life saver, but it really isn't. So, if you are really serious about making money online, then you should also be willing to invest money for these online business goals.
2. SEO Friendly
Not all WordPress themes are search engine friendly by default. Because the developers have to work very hard to make them search engine friendly to increase organic traffic to your site. This is the reason why most blogs that use free themes will not get abundant traffic from search engines like Google.
Search engine traffic is the lifeblood of any profitable online business. If you run a blog or online business, without organic traffic you can't get leads, sales or traffic. By using a theme that is SEO Friendly , you will not only increase your organic traffic, but you will provide a better experience to your website visitors. Almost every premium WordPress theme is focused on increasing search engine traffic.
3. Customer Support (Support)
You won't get any support or assistance when you are in trouble with your blog design when you use a free WordPress theme. This is where you can't do anything unless you have access to customer support for the theme you use on your blog or website.
When you use a premium theme, they always provide great support, tutorials etc. for their customers. This way when something goes wrong you don't have to worry, the theme developers and customer support staff will provide solutions and assistance for those things.
4. Update
An added advantage of using a premium WordPress theme on your site is that you get frequent updates. That way you will get new features to your theme every time the developers update their theme. Trust me, most premium WordPress themes always come with extra features to make your site design awesome.
The functionality of a premium WordPress theme is an important factor to consider. You don't need to use too many plugins if you are using a premium WordPress theme for your site as most of these themes are built-in with additional features.
5. Easy and Unique
You can easily customize a premium WordPress theme on your site. You don't have to change hundreds of codes to make your design awesome.
Most of the premium WordPress themes are unique and give your site an attractive appearance. Even if you want to customize and create a unique design for your site, you can still do it by playing with your CSS.
Be sure to check out their forums and other tutorials to make your designs stand out. Read blog posts and tutorials (as most quality websites selling premium WordPress themes have blogs) to find out how high they are in creating premium themes.
Here are some things to consider before buying a premium WordPress theme:
Are you thinking of buying a premium theme for your WordPress site? Before that, here are some important things you should know.
Check if they have awesome customer support or not because you need help when you are having trouble using it.
Check the loading time of the theme. Speed is important. Use their demo version to see how their theme looks in real time.
Check if they have a refund policy or not.
Check if they have a blog and they are doing consistent updates or not. This is important because before buying their theme, you have to know their quality first.
Is WP Radar using a premium theme, no. WP Radar uses a free theme but has undergone drastic changes which are customized for your needs and added hundreds of codes and of course it is very tiring. 🙂
To save your time and your search, I am offering you to buy a premium theme at a low price of only 69 thousand. Where this premium WordPress theme has a modern design, has complete premium features, is lightweight and of course SEO friendly. You can buy it directly from WP Radar with an easy buying process.
Hopefully this article was useful for you, and if you are not good at customizing a WordPress theme then I recommend buying a WordPress theme, and if you want to use a free theme you can check out a collection of free WordPress themes here . But of course these themes do not guarantee security and are also really good for you.