Hello friends, as you all know that in recent years the existence of non-official professions such as bloggers, vloggers , or entrepreneurs has used a lot of hosting services to be where their website was founded. In the end, web hosting companies (and domains) are getting more and more attention for the services provided to clients, including with Jagoanhosting itself Sob!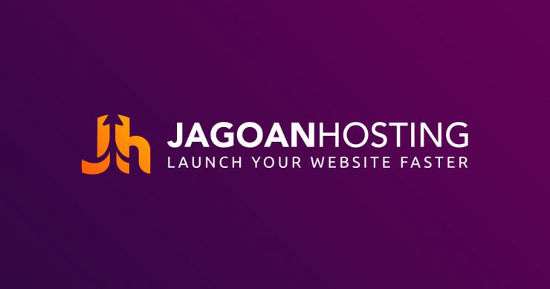 Using the services of Indonesian hosting service providers itself must also consider the needs, needs, and reliability of the service providers themselves. In order not to get mired in a service that seems tempting but it turns out to be just a sale of promises like your ex, you must also look at the track record of that one company, potential guarantees, as well as accountability that might be achieved if, for example, there is a disturbance in the status quo. So, let's look at why you have to believe that Jagoanhosting is the best, not like your super bitter ex.
Oh yes buddy, at the beginning of this you also need to know what is being offered. Where in short, Jagoanhosting provides super cheap web hosting services. The dichotomy of the customer is slightly different from the parent company of Jagoanhosting, namely BEON.CO.ID, where BEON targets more premium products and offers web hosting products for you that are still 'entry-level'.
This is one of the best advantages of Jagoanhosting for its customers. Later, even if you are still learning, even laymen about web hosting, you will be guided carefully and patiently by handsome and faithful retainer and do good deeds. Because of this, the crew from Jagoanhosting intends to join Pildacil next season.
Anyway, Jagoanhosting itself also provides a free .NET domain, if you are able to conquer the hearts of CS. Just seduce using chocolate bars, then you will immediately get a free domain. Yes, it is that cheap (the domain is, not the pride). But it's even cheaper if you try to propose for a .COM domain where the price of IDR 11,000 can make your website have a name that ends with .COM.
Alamak, other webhosting companies can also offer low prices. Wait a minute, friend. Jagoanhosting has various options so that you can be more convinced with the product. Want to know anything? Here, friend!
Full Service and Non Stop
Jagoanhosting has 24 × 7 service, which means all complaints, consultations, and whatever you want to talk about will be covered without exception. Both problems faced technically by customers and non-technical problems. The support helpers will be very reliable and nimble as well as Mamah Dedeh in dealing with those who vent.
So what if, for example, you have tried to chat with support but you don't answer it because of high traffic and no response? Suwantai, unfortunately, because besides live chat, Jagoanhosting also armed itself with tickets. So you will still be responded to once the ticket has entered your order.
Jagoanhosting Has Powerful Hosting
A very reliable server will make your website as resilient as drinking bear's milk. With a population of online marketers who use websites to advertise and place their products, it is not impossible that your website will be visited by hundreds of thousands and even millions of potential customers.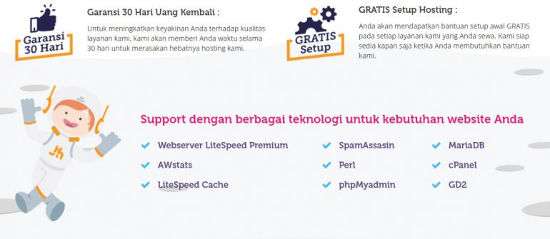 One of the complaints from website users is that usually the website can go down if many customers visit it. Relax, the servers can be very reliable and provide a guarantee of up to 99 percent uptime. So yes, Jagoan Friends, don't be surprised if not a few say that Jagoanhosting is still the best in Indonesia. Because in addition to that durability, there is also a guarantee for its customers. So don't worry if there is a disturbance, because the rights of the customer will still be prioritized.
Attractive Promos, Sob!
For example, talking about prices, there are already a lot of webhost service providers that have low prices and are very cheap. But only Jagoanhosting dares to guarantee that the web hosting price is the same as the price of cat rice. In addition, there are also those who provide web hosting prices equivalent to cat rice, but the price of cat rice is added with lodho chicken, warm as small as a little, and beef rendang in cages.
So that Jagoanhosting is still the cheapest! The promo is also cool, which will be updated on the fanpage page via Facebook regularly. For now, you can use the 404 discount promo. How? It's cheap, still given a discount.
And again, until March 25, 2018, they are still holding a blog competition with the hashtag #WaktuMoveOnSob which can give you a Samsung Galaxy J7 Prime prize and many other gadgets if you can't be the number one winner. Fix, it really intends to destroy the market, friends!
Payment method
If you are a website owner who is getting lazy to leave the house, then using Jagoanhosting services is very appropriate. Because Jagoanhosting already uses a much more mobile system. So you can use mobile banking, friend! Later, those of you who will use the service can enter the Jagoanhosting page so they can see the account for payment.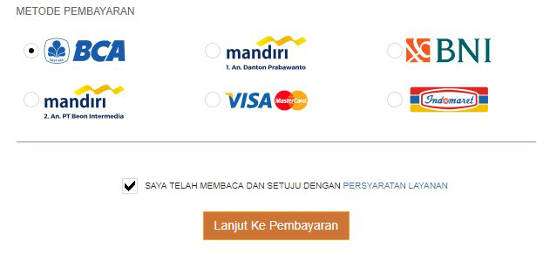 For example, if you don't have an Indonesian bank account, or you don't understand the online banking payment system, you can also pay via Indomaret or come directly to the Jagoanhosting office in Malang. Precisely on Jalan MT Haryono, Komplek Ruko Dinoyo Palace I Blok C No 3-4, Kelurahan Dinoyo, Lowokwaru District, Dinoyo, Kec. Lowokwaru, Malang City, East Java 65144.
It's easy, right? There is no risk of paying directly, at most you will be ridiculed by your peers, because you already have a website and use web hosting services but still can't online banking. Especially if you live outside Malang and are willing to come to Malang just to pay cash.
At last but not Least, Terpercaya!
Jagoanhosting has been established since 2007, where for 11 years under BEON INTERMEDIA, Jagoanhosting has provided services to hundreds of thousands of clients throughout Indonesia. With the many certificates, trust and pride that Jagoanhosting (and BEON) has earned, there is no reason for you not to believe it. 11 years it is too late to commit fraud. It hurts more if you're dating 11 years but marry someone else, right?

Article source: https://www.jagoanhosting.com/blog/jagoanhosting-cloud-hosting-terbaik/