The 10 Largest and Best Banks in the World and Their Assets – After I previously made an article on a list of the largest banks in Indonesia , this time I will provide you with information about the largest and best banks in the world. International banks continue to grow their assets as the world economy develops. If no major economies falter, then their expansion will continue and be the best.
Banks that are included in the largest list in the world are currently controlled by China and not by the United States. Although there is some debate whether China's economy is bigger than the United States, in fact, the power in banking in recent years has shifted to the east, namely China. . From the list of 10 largest banks in the world by assets, only two banks are American banks, even they are only ranked number six and nine. The biggest banks in the top 10 list are currently controlled by Chinese banks. China holds the top four slots in the top 10.
Japan and France are also represented, and also the UK has banks that are listed as the top 10 and ranked number 5. In short, only five countries are represented in the list of the top 10 banks in the world. All the banks in this top 10 list do business internationally, so wealth from small bank countries flows through these top 10 players.
10 Biggest and Best Banks in the World
And here is a list of the world's largest banks from various countries, which has been compiled from largest to smallest and shows the dollar value of their assets.
1. Industrial & Commercial Bank of China
It is the largest bank in the world when measured by assets. Its total assets are $ 3.62 trillion. The bank's revenue came in at $ 134.8 billion. Measured by revenue, it is the fourth largest bank in the world.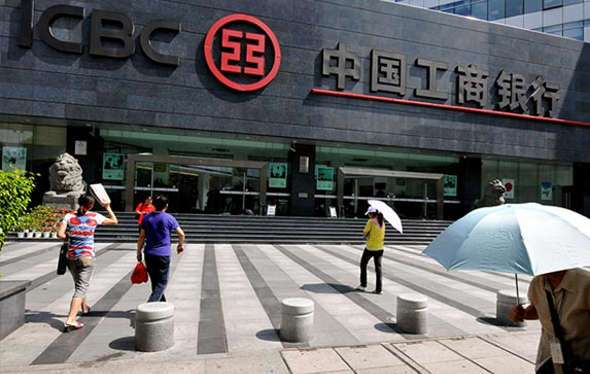 Even though it is a commercial bank, it is state owned. Banks provide loans, financing for businesses, credit cards, and money management for high-value individuals and companies. The bank also offers money market vehicles, investment opportunities and exchange and transfer services.
A bank spokesman said that President Trump's insistence that US companies stop producing in Mexico could be an opportunity for Chinese banks. It plans to invest in Mexico when US companies pull out.
2. China Construction Bank Corp.
It is the second Chinese bank in the top 10 list. Offers corporate banking, which deals with credit, electronic banking companies, lines of credit and commercial loans. The personal banking segment offers personal loans, credit cards, deposits and wealth management for individual investors.
The bank also operates a treasury sector that deals with money markets, debt securities and currencies. China Construction Bank has assets of $ 2.94 trillion.
On March 29, 2017, the bank announced that its profit was up 2.8% during the fourth quarter. The bank expects profit margins to shrink in 2017, and plans to increase loan prices.
3. Agricultural Bank of China
This Beijing bank has branches all over China, plus London, Tokyo, New York and Sydney, Australia. Not only is it the third largest bank on our list, but also one of the top 10 largest companies in the world. The Agricultural Bank of China is state-owned.
The bank deals with small farmers and large agricultural wholesale companies. It also works with non-agricultural companies. Its largest growth segment is medium-sized enterprises. The bank has $ 2.82 trillion in assets.
The bank reported a 1.8% increase in fourth-quarter profit, although its profit margins have shrunk. The profit in US dollars was $ 26.7 billion.
Read: 10+ List of the Largest Banks in Indonesia and their Assets
4. Bank of China
Bank of China offers investment banking, insurance and investment services. It also provides personal loans, credit card services, debit cards, mortgages, asset and liability management and insurance. Total assets of $ 2.63 trillion.
In April 2017, the bank sold bonds in four currencies. The sale occurred one day and generated $ 3 billion in capital for the bank. In its latest earnings report, the Bank of China reported a 3.7% drop.
5. HSBC Holdings (HSBC)
This is a UK based bank. The bank has offices in 80 countries, and has 1,800 UK locations providing private banking and consumer finance, along with corporate banking and investment services. HSBC has $ 2.57 trillion in assets.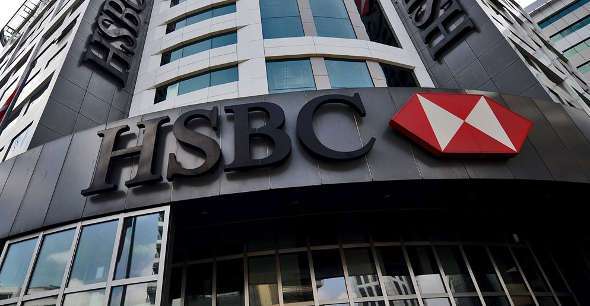 In 2005, the bank was the fourth largest company in terms of assets. He reports that about 70% of the total income in US dollars comes from outside Britain. Nearly 40% came from its operations in Hong Kong. Before moving his headquarters to London in the early 1990s, he was headquartered in Hong Kong. HSBC is the largest bank in Hong Kong, and the second largest in the world after Citigroup.
In Indonesia, HSBC started its presence in Jakarta in 1884, making it one of the oldest banks in Indonesia.
6.JPMorgan Chase & Co. (JPM)
It is the first bank on the list to be based in the United States. It is based in New York, but it is a multinational bank.
Despite being ranked the sixth largest in the world, it is the largest bank in the United States. It is involved in investment services, asset management, wealth management, and securities. Total assets of $ 2.45 trillion.
As of April 23, 2017, Shepherd Financial Partners has purchased 51,950 shares of JP Morgan for $ 3,128,000. Analyst consensus for the one-year target price is $ 91.35 per share. The stock is currently trading at $ 84.52.
7. BNP Paribas
This French bank has $ 2.4 trillion in assets. It has offices in 75 countries, including the United States. The bank was ranked second among the banks in the eurozone in 2016.
Analyst consensus regarding the BNP Paribas stock is "buy". The bank is consolidating its research team and hopes to cut some analyst jobs in 2017.
The company announced on April 5, 2017 that it had sold its stake in the Dakota Pipeline. The sale was worth $ 120 million.
8. Mitsubishi UFJ Financial Group
This is a Japanese bank that offers consumer banking, as well as business and private banking. This is also an investment bank. Offers asset management and real estate banking. Mitsubishi UFJ Financial Group has assets worth $ 2.459 trillion.
Assets for the bank total $ 2,901.34 billion. State Street Corp increased its stake in this bank by 18.6%. It is the second largest public company in Japan. The stock is trading at $ 6.92 as of this writing, Analysts have placed a target price of $ 7.48 per share. Paid 2.63% dividend.
9.Bank of America (BAC)
Bank of America is a US bank that offers services to personal banking, small businesses, medium businesses, and large corporations. It offers investment services in addition to deposits and checking accounts. The bank has nearly 5,000 retail outlets, with assets reaching $ 2.15 trillion.
The stock is currently trading at $ 22.71 and has a one-year target price of $ 25.63. Paid dividends of 1.32%. Bank revenue has decreased slightly over the past three years. On April 18 2017, the bank reported a 46% increase in earnings per share.
Bank of America has begun pursuing small businesses and making more loan money available to them. Its small business program includes staffing the We Work offices where small businesses operate.
Read: 3 Best Online Payment System Services Apart from PayPal
10. Credit Agricole Group
It is the second French bank on the list. It has $ 1.91 trillion in assets. This bank has a history of working with farmers. It is part of a network of 39 French banks.
The bank increased its ownership in the DEO group by 87.6% on April 20, 2017. The bank also invests in Coca-Cola (KO), Exxon Mobile (XOM), and Abercrombie and Fitch.
In February 2017, the company reported a 67% drop in fourth-quarter profit due to mortgage refinancing by its customers. However, revenue was up 7%. Forbes ranks the company as one of the 20 most sustainable companies in the world.
Closing
International banking has created some of the biggest businesses in existence. As the world economy advances, these banks will become important players on the world stage. And hopefully the banks in Indonesia will one day be included in the list of the biggest and best banks in the world that have a big influence on the economy in Indonesia.
Read: 10 of the largest and best private companies in Indonesia