5 Best Lazy Load Plugins To Speed Up Your WordPress Site – Sites with lots of images can make your website slow to load or load. To load each image with a long loading time will certainly make your site visitors stressed because of waiting too long, it could be because the long-loaded image makes visitors leave your site.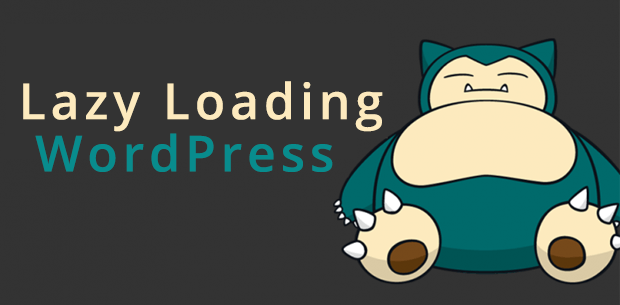 So what's the solution? the solution is to use the Lazy loading plugin if you are a WordPress user. By using this Lazy loading plugin, you can significantly speed up your site even if your site has lots of large images and of course can save bandwidth. Because with this plugin the image will be loaded only when the image is "above the fold". In other words, only photos and images that are visible on the user's browser display will be loaded. So if you have a page that displays 10 large images, only the first or top few images of the post will load and other images will load when the visitor scrolls down from the page.
Read: How to Quickly Improve WordPress SEO in Google Ranking
Here are the 5 best lazy load plugins to speed up your WordPress site

Below is a list of lazy load WordPress plugins, all of which are free and you can download them directly through the official WordPress.org plugin directory, you can install them through your WordPress admin by typing the name of the plugin.
Lazy Load
Lazy load is a plugin that is very easy to use, you only need to install and activate it. There are no settings or customizations to tweak this plugin.
This plugin uses jQuery.sonar by Dave Artz (AOL) which only loads the image when the image is visible above the fold. Please try this plugin, and see the effects of using the lazy load plugin. This plugin is an amalgamation of code written by the WordPress.com VIP team at Automattic, the TechCrunch 2011 Redesign team, and Jake Goldman from WordPress consulting 10up.
BJ Lazy Load
BJ Lazy Load speeds up loading of images on a WordPress site, including posting images and thumbnails, Gravatar and Iframe images, and replacing content with substitutes.
Unlike lazy load plugins, there are a few simple settings you can customize to make the plugin work the way you want, such as selecting placeholders and skipping images by class.
This plugin also has a feature to optimize image size, which automatically functions to reduce images in responsive mode, and automatically serve hiDPI images for hiDPI screens (such as Apple retina displays).
a3 Lazy Load
a3 Lazy Load is a Mobile Oriented inspired by and powered by ressio Lazy-Load-xt JavaScript, a very easy-to-use plugin that will speed up page loading of your WordPress site. The heavier the content on your site the better this plugin will work for increased performance. It even dares to test sites with 1,000 images that run very fast. You can see a demo of this page with 1,000 images to load ⇒ here.
a3 Lazy Load is the most fully featured plugin with easy admin setup plugin to define heavy elements to load easily and when visible in user's browser. As the user scrolls down the page, many image elements are only loaded when visible in the display port.
Rocket Lazy Load
Rocket Lazy Load has a very small script (less than 2kb!) Displays all images in a post or widget, thumbnails, avatars and emoticons when users scroll down on your WordPress site. This is a plugin made by WP-Rocket which is the best WordPress caching plugin.
This plugin also has no settings for customization, you only need to install and activate this plugin and the plugin can work and speed up your site automatically.
Lazy Load speed up
This Speed up Lazy load plugin applies the "Lazy Load" technique which avoids downloading images and iframes that are not displayed on the screen (for example: the image at the bottom of the page) which is only displayed when the user reaches the image. This increases page load speed and saves bandwidth.
The plugin is easy to use and requires no configuration! You just need to install it and once the plugin does its job, no further action is required. This plugin is very light: only 5 kb.
Read: 13 Ways to Speed Up the Loading of a WordPress Blog Website
Above are the 5 best Lazy Load plugins that you can use to speed up your WordPress site by speeding up loading images. Please try and use the best that suits your wishes. Hopefully this is useful 🙂