7 Best Free WordPress Testimonial Plugins 2021 – In running an online business to gain the trust of potential customers or potential buyers is to display testimonials on the blog, with testimonials from your customers or users of your products, of course potential buyers will feel confident and have to try the product or the services you offer without any hesitation. And to get testimonials, of course, is not as easy as we imagine. The first time, of course, you have to make a product that is really useful for users.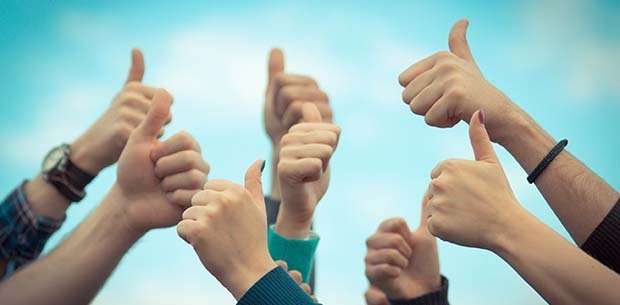 If you currently have a good product ready for you to offer to potential customers, then you must add a feature to publish testimonials from customers on your site. Adding testimonials to your WordPress site is very easy, because there are many WordPress testimonial plugins that are free or premium. and most plugins use shortcodes to insert testimonial content into every part of your site, so you don't have to think about coding to display them.
There are many free plugins as well as premium plugins , but in this article I'm going to give you the 7 best free WordPress testimonial plugins for you to use to build the perfect testimonial page to support your product or service. This is the best-rated plugin from the WordPress.org library repository so the plugin is guaranteed safe, and all plugins have been updated or updated this year.
Here are the 7 Best Free WordPress Testimonial Plugins
Below is a list of the 7 best and free WordPress testimonial plugins that you can use to display your customer testimonials in WordPress. All the plugins below are free and you are free to use them.
1. Testimonials Widget

Testimonials Widget is a testimonial plugin that has free and premium versions. The free version offers basic display functionality for testimonials. Its main feature is random rotation or specific testimonials on widgets, shortcodes or theme functions. Testimonials can be filtered by category or tag ID.
Animated transitions feature testimonials with carousels, slides and fade animations with support for text, images, audio and video. When using a shortcode, you can configure it to show all the latest testimonials, randomly or by category or tag. The premium version offers support, caching, quotes, sending user testimonials, RSS feeds and much more.
2. Easy Testimonials

The Easy Testimonials plugin also has a free and pro version like the testimonials widget. Free version allows to display a testimonial link with an image to another page in your site handler (such as a landing page). Testimonials are created like blog posts, and you can choose to display a collection of testimonials on the sidebar using a widget or in any area of your site with the help of using a shortcode. Testimonials can be displayed randomly on the sidebar.
For the premium version of this plugin you can create a form which will allow customers to leave a testimonial on your own page. Also, you will have more than 75 themes that you can choose from, seven transitions for widgets, styling options including avatar size and every new feature will be added by the developer according to the update.
3. Strong Testimonials

Strong Testimonials is a free, full-featured testimonial plugin that works otu of the box. The plugin supports shortcodes and display widgets, with the ability to filter testimonials by category. When displaying Multiple testimonials, you can add a certain amount of pagination to each page. You can choose to display the full text for each testimonial or show a quote with a "Read More" link that you can customize.
This plugin not only provides basic functionality but also allows users to fill out a testimonial submission form – a feature that is generally available only in other premium versions of plugins. Apart from being able to display the default shortcode options, you can create a slideshow for the testimonial which you can randomly select. Multiple slides can be used on the same page, and you can adjust the interval and transition speed.
4. Rich Reviews

Rich Review is a plugin that allows your customers to review and provide testimonials on your product. You can display the review anywhere you want with the help of using shortcodes.
Testimonials can be published in posts, pages, sidebar or footer widgets. Shortcodes allow you to generate a custom review ranking from multiple reviews, for example giving an average of 4.5 out of 10 reviews.
5. Handsome Testimonials

The best feature of Handsome Testimonials is that they are pre-built themes which are available in the free version. You can customize almost all design elements including background color, text size and image shape. The design editor has a live preview so you can see the custom results of your testimonial before publishing.
All settings stored in an auto-generated shortcode you can paste anywhere in the section of your site. This plugin also brings a feature to display testimonials in the Widget area.
6. Sola Testimonials

Sola Testimonials is a free plugin that also has a premium version, with the free version you can also create beautiful testimonials with custom CSS to enhance your appearance as you wish. You can also display various testimonials from your customers in the form of slides and there are 5 layouts for the free version.
To display testimonials on your site, there is a shortcode so that the testimonials can be displayed in various areas of the site as well as in the widget area. Besides that, you can also display testimonials in full or by adding a readmore link.
7. GS Testimonial Slider

GS Testimonial Slider allows users to create a testimonial slider anywhere in your site using a shortcode. Built-in designs are also available in this plugin, but you can customize design elements from the back-end as you wish.
Various custom post types are also supported in this plugin and each testimonial can display an image, with the option to adjust the height and width (available in the Pro version). For the Pro version there are better transition styles, themes and image shapes. You can also Slider behaviors such as speed, stop hover and toggling navigation.
Above are the 7 best free testimonial plugins for WordPress that you can choose from to use on your WordPress site. Hopefully this article was useful and with product testimonials your service will be even more successful. 🙂