List of the Best WordPress Plugins You Must Install . Many WordPress users often ask me what WordPress plugins I use and should install. With all these questions, in this article I will list the best WordPress plugins that you must install on your blog.
Plugins are additional features that have different functions and uses when we need them to provide additional functionality that WordPress does not carry by default. Currently in the WordPress library there are more than 46 thousand plugins available that you can use, however, of the many plugins you will certainly not be able to install and activate on your WordPress site, so here I will provide some of the best plugins that you must install for your WordPress site. You are more powerful.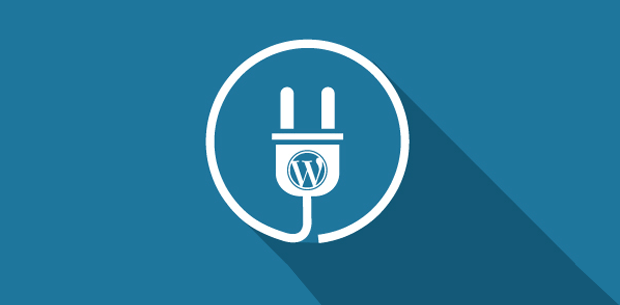 In this article I will separate plugins based on their respective categories because they have different roles and will give you the best options. And it is important for you to know that I say mandatory here does not mean you have to install all of them because if you are already using one of the plugins with the same functions and uses then you only need to use one of them. For example, if you are already using a cache plugin like WP Rocket , then you don't need to install WP Super Cache or W3 Total Cache.
1. WP Reset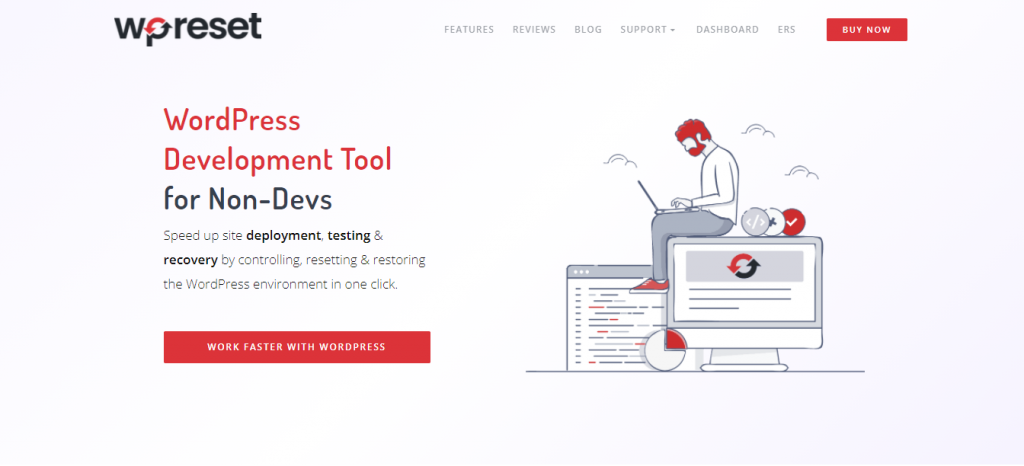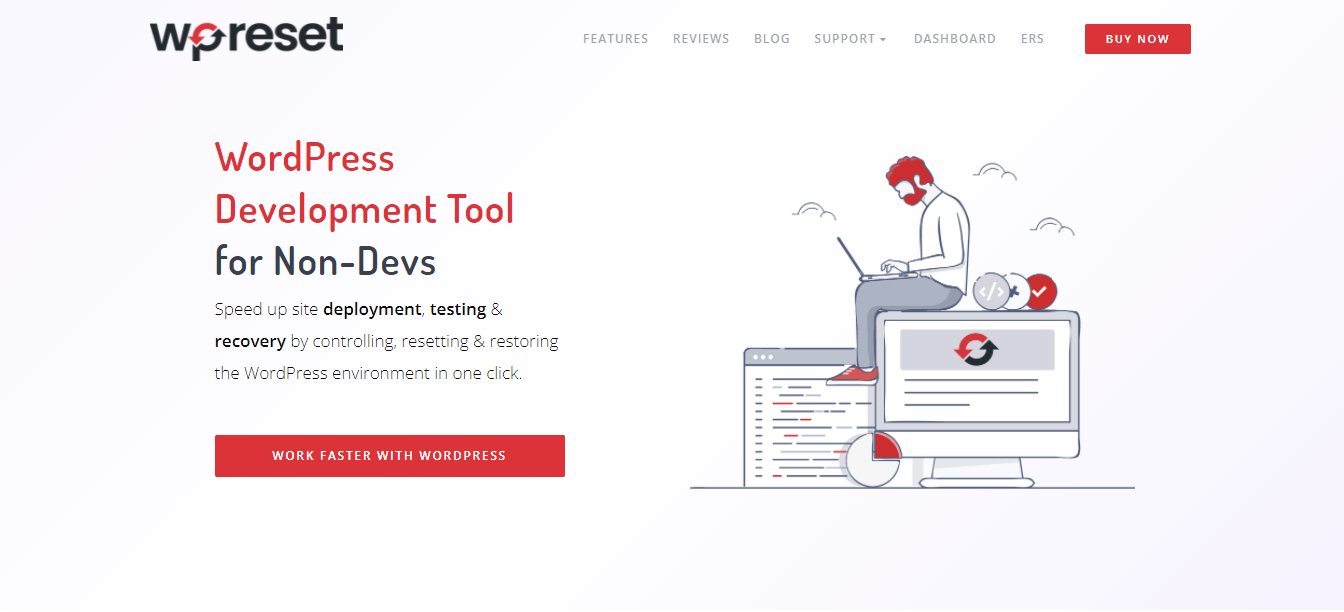 The most important feature of WP Reset is most definitely the Snapshot feature. Whenever you make a change on your website, whether it's minor or major, you can take a snapshot of it and revert back. So, if you don't like how the change looks or you want to try again, you can easily go back to the time of the snapshot. Isn't that a lifesaver?
Moreover, WP Reset offers additional recovery and cleaning tools that you can use to remove any faulty plugins, or on the other hand, install them all at the same time. Finally, if you find yourself in a particularly sticky situation, simply click on the Nuclear Reset option, which will wipe clean your whole website and leave you with a clean slate.
2. WP 301 Redirects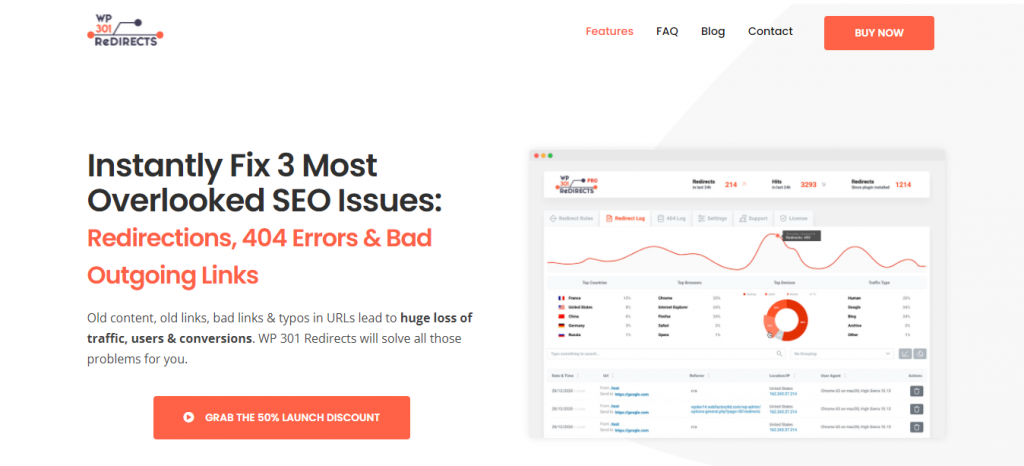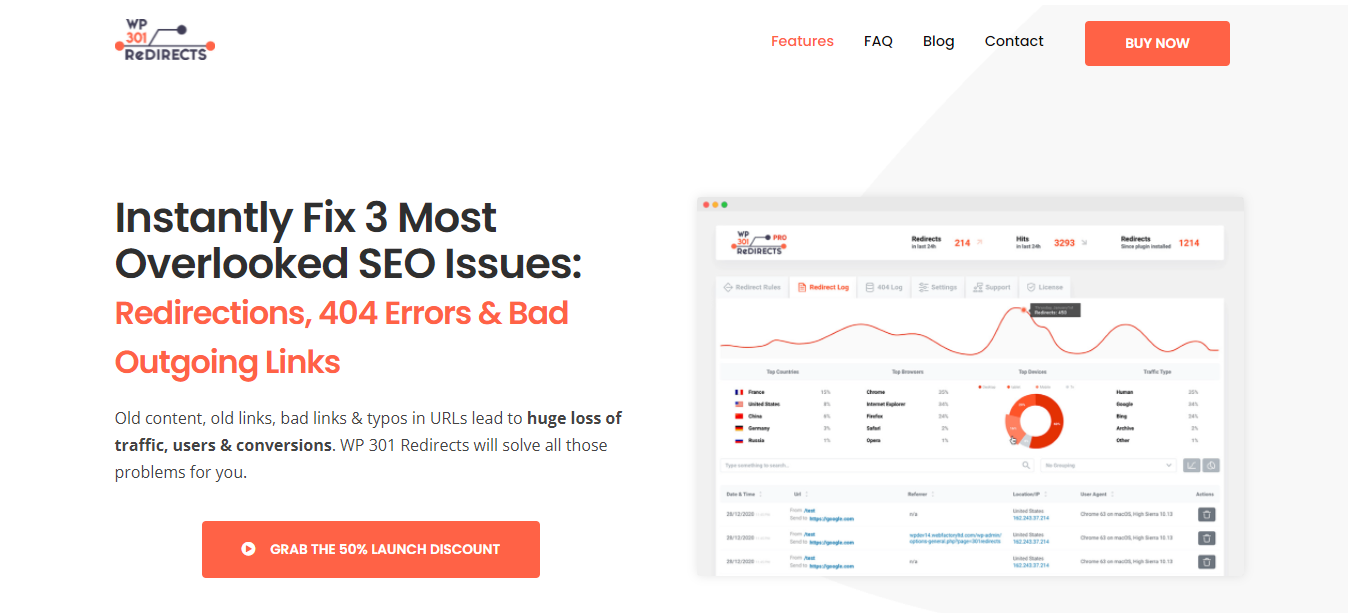 However, sometimes, things happen and your links lead to faulty or just wrong pages. To prevent that, you have WP 301 Redirect at your disposal. This plugin will boost meaningful traffic by redirecting users and ensuring they don't get to the 404 page.
Moreover, the plugin will scan and verify each link to make sure it's not broken or not leading to any malicious websites. Rest assured, only your users and visitors will be redirected, while the bad bots will be ignored and lead to the 404 page.
In addition, WP 301 Redirects provides you with built-in charts that give you valuable information on how is your website performing and how you can improve.
3. Coming Soon & Maintenance Mode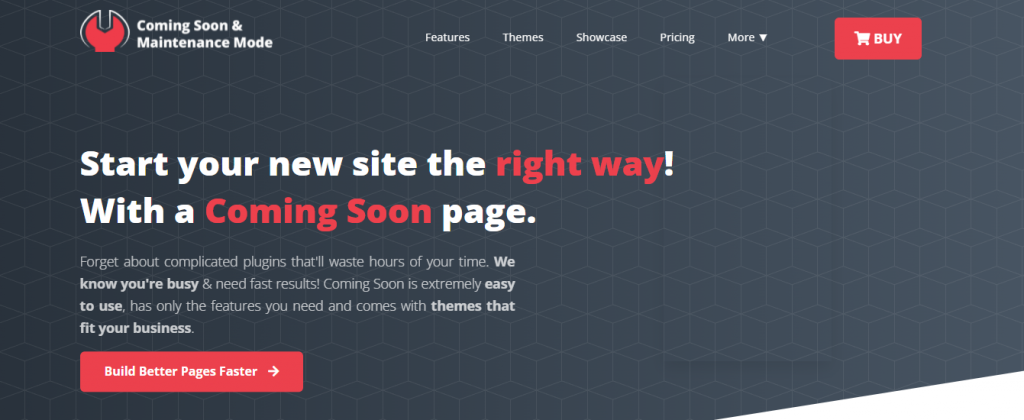 Landing pages are one of the most important aspects of your website. They are the first thing your visitors will see when they come to your page. For that reason, they have to be carefully thought out and made beautifully.
Luckily, Coming Soon & Maintenance Mode is just the plugin you need to create stunning landing and coming soon pages that will attract new visitors and please the existing ones. This plugin offers more than 2 million beautiful images and 170+ themes that can be customized to fit your style to a T.
What is more, you can make it completely your own without writing a single line of code. You can change anything from the plugin's name and logo to colors and texts. In addition, coming soon pages are here to raise anticipation and excitement toward new and fresh things.
Lastly, if you are creating a page for a client, you can provide them with a secret link that only they can access, which gives them a sneak peek into how the website will look. Also, traffic is crucial, so you will be please to know that Coming Soon & Maintenance Mode comes equipped with tests, checks, and guidelines for the best SEO setup.
4. UnderConstructionPage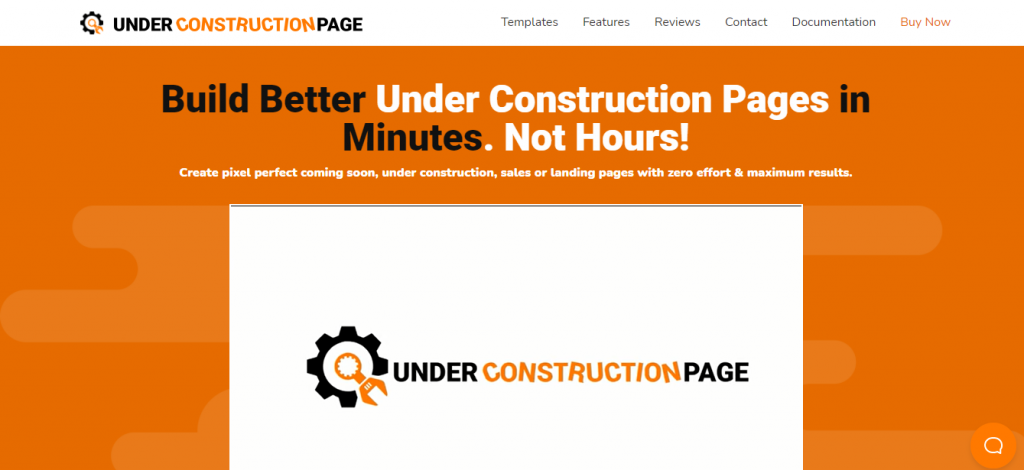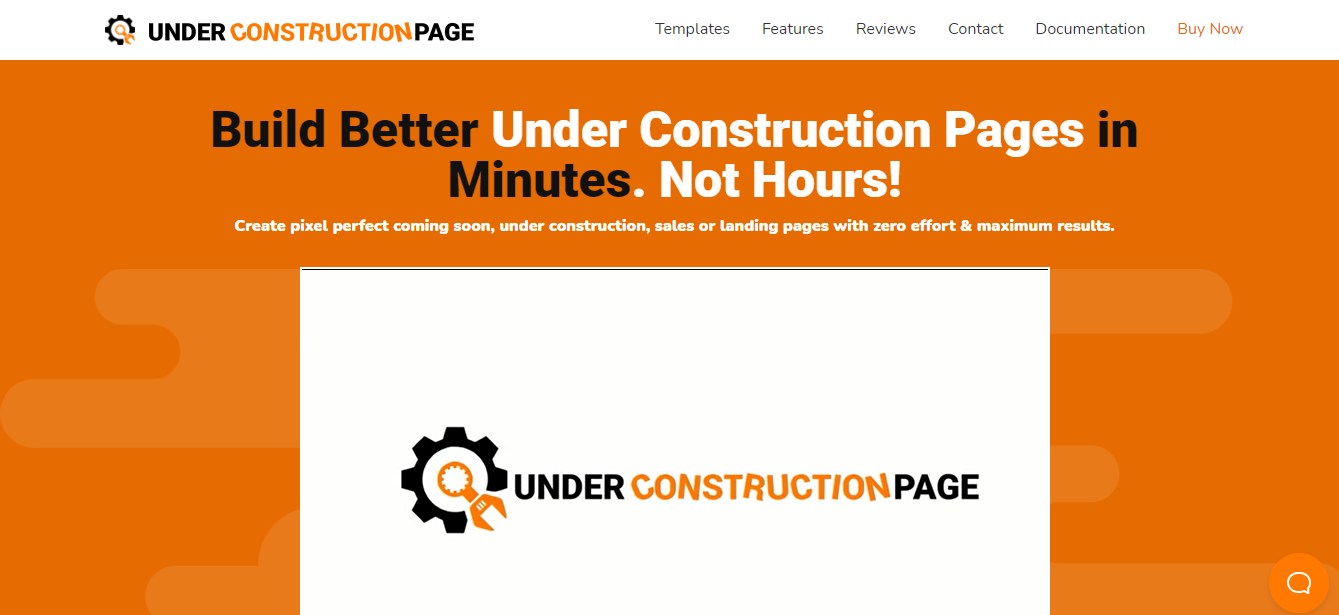 Similar to the previous plugin, UnderConstructionPage also allows you to create pages, but this time an under-construction page. Such a page is a lifesaver when you are updating or maintaining your website as it lets you still get traffic while being under construction.
You certainly don't want to leave your users hanging and have a website that is not working. Thus, an under-construction page will let your visitors know that something is happening behind the scenes and raise anticipation for what's coming.
Moreover, UnderConstructionPage provides you with beautiful images and templates that you can customize with the incredibly beginner-friendly drag and drop builder and style your page exactly how you want it. So, you can add different elements to your pages, put the text you want, and even a countdown.
What is more, this plugin will generate tracked inbound links and share them on your social media account or with your affiliates. Finally, if you find yourself stuck or uncertain, don't be shy and contact the helpful support, which is never outsourced. That way, you will be sure you are getting only the answers you are looking for.
5. WP Sticky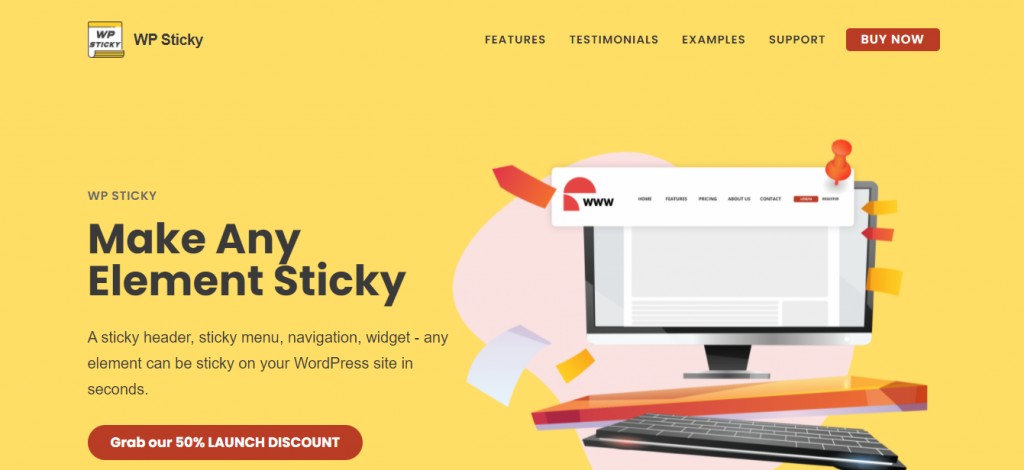 The next plugin on our list is the handy WP Sticky, a plugin that will allow you to emphasize important parts of your website by making them fixed on your page and accessible to everyone. So, sticky parts of a page are those element that don't budge while a user is browsing the website.
WP Sticky is an excellent plugin due to its ability to make anything sticky in less than one minute. Moreover, you don't have to write a single line of code, you just have to pick the element off the screen you want. Similarly, you can make sticky as many elements as you want. Finally, the plugin is compatible with all page builders, themes and plugins so you can install it carefree.
6. Simple Author Box PRO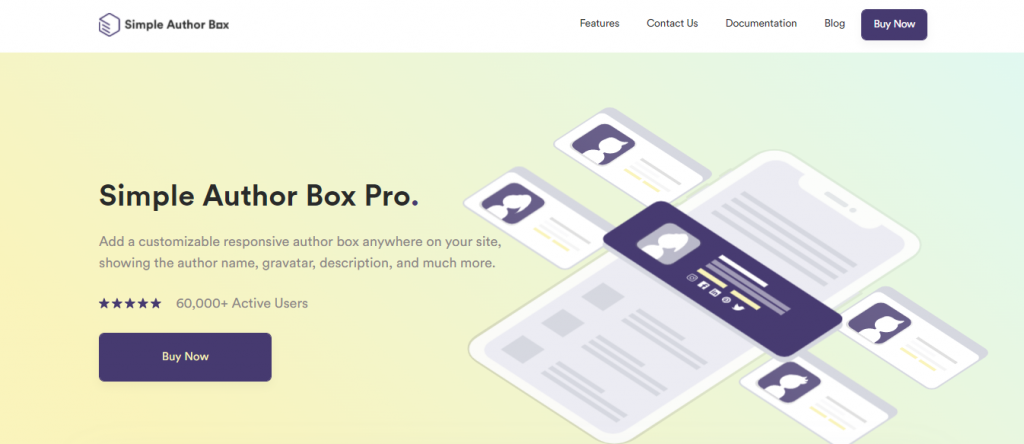 Simple Author Box PRO is the ultimate plugin you want to have if you have multiple authors or guest posters on your blog. It allows you to easily assign posts to guest authors and make it easier to both the contributors and blogs.
Moreover, we all know how credit is important, which is why Simple Author Box PRO makes it incredibly straightforward to assign posts to multiple authors and give credit accordingly. You can decide where you want the boxes to appear and even set it to automatically appear on certain types of posts.
In addition, the boxes are fully customizable and can be edited to fit your design and overall style. Also, you can create your own design or use one of the pre-made templates, choose your color scheme and decide on the font size and family.
Finally, setting up Simple Author Box PRO is super beginner-friendly and provides a seamless integration with WordPress. Plus, the plugin is very handy for adjusting links and deciding on how they will behave.
7. Google Maps Widget PRO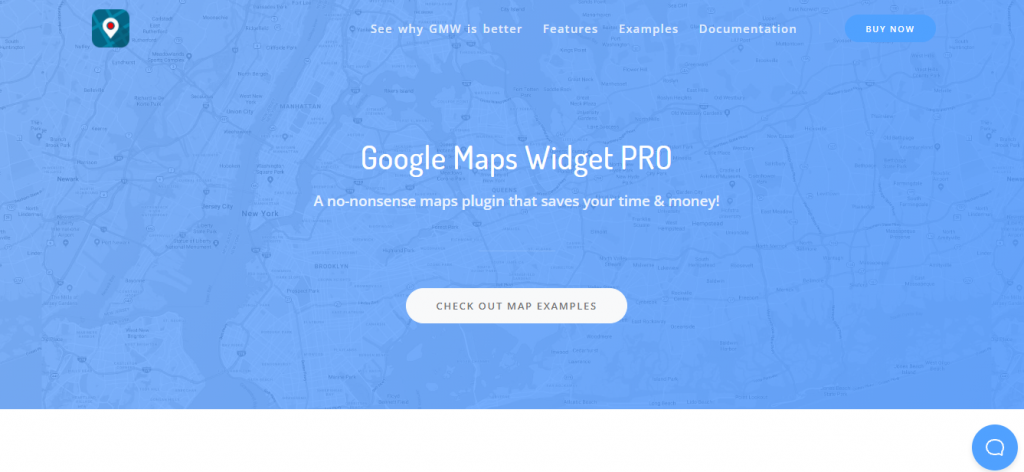 The last plugin from this group is the handy Google Maps Widget PRO that allows you to add a Google Map to your website in less than two minutes. The best thing is you can add as many maps as you want as well as add how many pins as you want.
Unlimited number of pins is especially useful when you have a travel blog and want to put different locations you've been to, or if you have for example a food blog and want to pin your favorite bakeries.
Moreover, the maps can be in street view or other views, there can be directions or satellite view etc. You can put up maps anywhere on the website, whether that is in the header, menu or in a specific post. In addition, you can customize the maps and make them fit your website perfectly,
Finally, your mobile viewers will also be included as the plugin allows you to create a mobile responsive map as well. Plus, Google Maps Widget PRO won't slow down your website as it reduces the site load size by 2 MB.
Plugins for SEO Optimization
This SEO plugin is very useful and you must install it on WordPress because it will help facilitate your SEO optimization and increase the ranking of your website or blog on search engines. There are 2 plugins that are very popular used by many users. But you just have to choose one for your site.
Important : Get free premium plugins only at WP Radar.com, you can download and use them freely here → Free Premium Plugins .
1. SEO by Yoast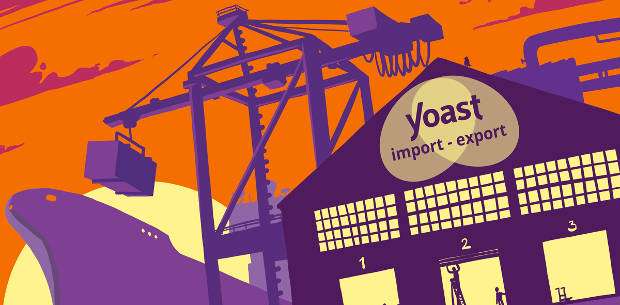 SEO by Yoast plugin is the most used and recommended SEO plugin by many bloggers around the world, this plugin is free but also has a premium version, the price for a single site is $ 69. But for me the free version alone is enough to boost site rankings.
The SEO by Yoast plugin has very complete features, including the following:
Page Analysis
Meta and Link Elements
XML Sitemaps
RSS Optimization
Breadcrumbs
Edit the .httaccess and robot.txt files
Social Integrations
Multisite Compatible
Import and Export
Translation Ready
SEO News
You can read more clearly here about how to install and setup SEO by Yoast .
2. All in One SEO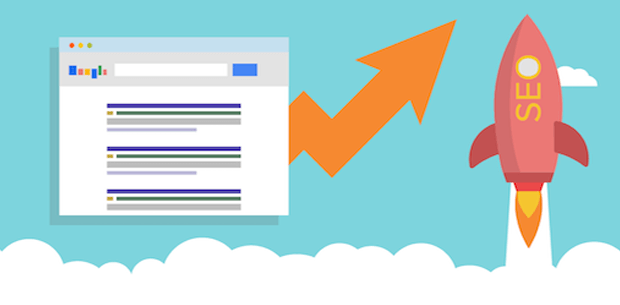 All in One SEO is another SEO plugin that is also popular and also highly recommended by bloggers around the world, this SEO plugin has very simple settings compared to Yoast's SEO which is very detailed. This plugin is free and also has a premium version at a price that is somewhat cheaper than Yoast at $ 79 for unlimited sites. I personally use this plugin for SEO optimization because it is simpler.
Read: How to Migrate From All In One SEO Plugin to Yoast SEO
Some of the features of the All in One SEO plugin that you can get:
XML Sitemaps
Google analytics Support
Advanced Canonical URL
Generates Meta Tags Automatically
Edit the .httaccess and robot.txt files
Translation Ready
Automatically optimize SEO Title for Search Engine
SEO on Cuatom Post Type
On average, these two SEO plugins have the same features, and it depends on your choice. I think both of them are good, although many people think Yoast is better. But for beginners it may be easier to setup All in One SEO. However, this plugin does not have a page analysis that helps users assess whether the content is SEO friendly or not. You can read the tutorial on using All in One SEO in my article: Tutorial on Using All in one SEO Pack WordPress [New] .
Cache Plugin for WordPress Speed
The Cache plugin will increase the speed of your site significantly, it is also a must-have if your WordPress site doesn't want to slow down. Cache plugins have proven to be effective in increasing the loading of a website or blog and can also affect the ranking in search results because search engines prioritize site speed.
In this list of cache plugins I will recommend 3 plugins which are the best of the other plugins available and the best in terms of clearing the WordPress cache and please choose one of them.
3. WP Rocket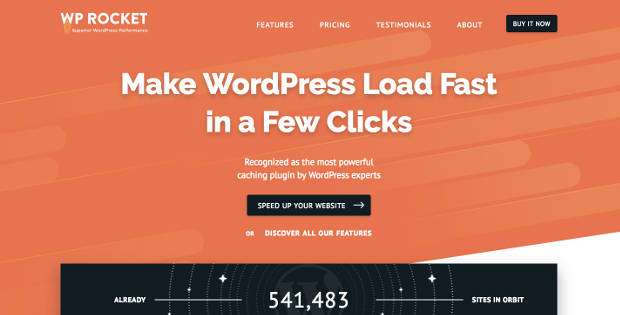 WP Rocket is the best cache plugin in my opinion because it has really simple settings and even beginners can use this plugin. With a simple settings page but the plugin has very complete features compared to other plugins. I myself also installed the WP Rocket plugin on this blog because I was given a free license for several years in return for reviewing this plugin. This plugin does not have a free version and you can get a license for $ 39 per year. If you have some extra cash, I highly recommend trying wp rocket to improve the performance of your WordPress site. You can read WP-Rocket Best Cache Plugin to Speed Up WordPress .
Here are some of the features of wp rocket:
Quick Setup
Page Caching
Preloading cache
GZIP Compression
Browser Caching
Google Fonts Optimization
LazyLoad
Minification / Concatenation
Defer JS Loading
CloudFlare Compatibility
CDN
DNS Prefetching
Mobile Detection
Multisite Compatibility
Ecommerce Friendly
Multilingual Compatibility
Connected Users
Import / Export
Developer Friendly
White Label
4. W3 Total Cache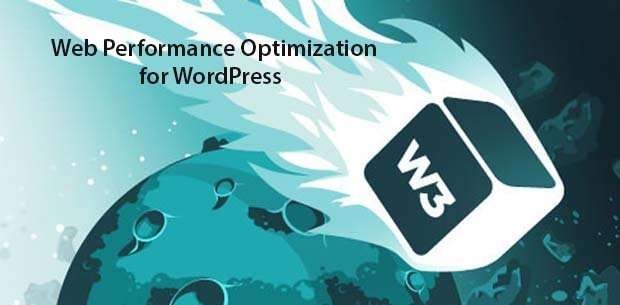 W3 Total Cache is another popular cache plugin which you can use if you want the free version. This plugin is also proven to help speed up your WordPress site properly but has complicated settings and if you are not careful it will cause problems. This plugin also has a premium version which is priced at $ 99 per year.
Here are some of the features of W3 Total Cache:
Compatible with shared hosting, virtual private, dedicated servers
Transparent content delivery network (CDN) management with Media Library
Mobile support
Caching of pages and posts in memory or on disk or CDN
In-memory caching of CSS and JavaScript, on disk or CDN
Feed caching (sites, categories, tags, comments, search results)
Caching of search results pages
Caching of database objects in memory or disk
Caching of objects in memory or disk
Minimize posts and pages and feeds
Minimize inline, embedded or 3rd party JavaScript
Minimizes inline, embedded or 3rd party CSS
Browser caching uses cache-control
JavaScript template based grouping (homepage, post page etc) with embed location control
JavaScript embeds don't block
Import post attachments directly to the Media Library (and CDN)
5. WP Super Cache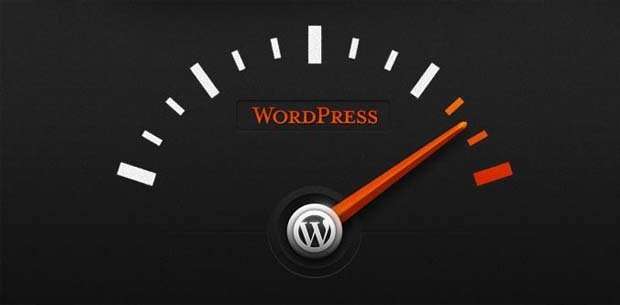 WP Super Cache is a cache plugin that is also popular and widely used, this plugin is simple but also can increase the speed of a WordPress site very well. If you want to use a free plugin but have simple settings then this could be your choice.
Here are some of the features of WP Super Cache:
Page, post, CSS and JavaScript cache
Minification of posts and pages and feeds
Minification of inline JavaScript
Minification of inline CSS
Browser caching using cache-control
Simple Configurations
These three plugins are very helpful in increasing the speed of your WordPress site, but they may not be very useful if your site is not placed on the right hosting, here is a list of the best and cheap hosting services.
Form Creation Plugin
This form plugin is very useful and you must install it on your WordPress, with the form plugin you can create various forms such as contact forms so that visitors can get in touch with you. In addition, if you sell something on a blog, you can use it to create a purchase form, payment confirmation form or registration form and there are many types of forms that you can make according to your needs.
For this plugin, I will just provide the best form plugin for you to use.
6. Contact Form 7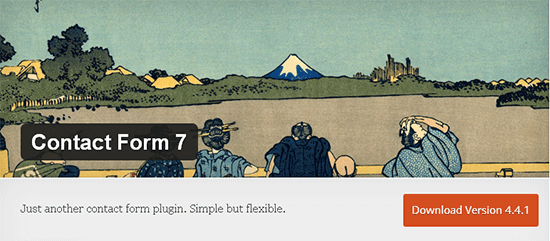 Contact form 7 is a plugin that is useful for creating various types of forms, this plugin is free and has many complete features. On my blog, I also use a contact form plugin to create a contact us form. This plugin is automatically anti-spam by entering questions. Or you can add other captcha plugins that can be integrated easily in this plugin.
Here are some of the features of Contact Form 7:
Create all form type
Captcha
Re-Captcha Support
HTML and CSS support
Free
Comments Plugin
You don't actually need to install this comment plugin on your WordPress site because WordPress already brings its own comment column which is very good by default, but because this comment column is often used as a way for spammers, I suggest that you must install this disqus plugin. And if you still want to use the default WordPress comments plugin, then I recommend installing the Akismet plugin or installing Google reCaptcha to ward off rampant spam attacks.
7. Disqus Comments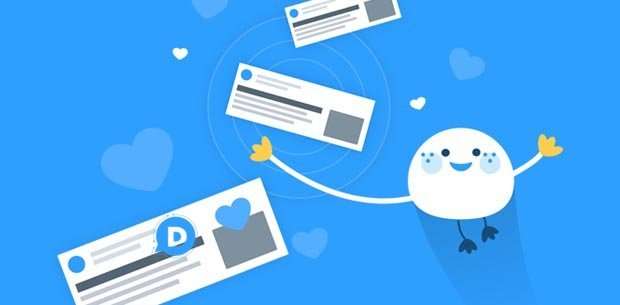 Disqus is a free commenting system you can use for WordPress and it is spam safe. Disqus is actually a third party commenting system and a plugin only as an integration between WordPress and disqus. By using disqus, you will get many benefits and features. You can also easily moderate comments such as approving, editing, deleting and banning via the disqus account. Another benefit of course this will not make your WordPress site heavy because it does not load from your database but from the disqus itself. Read How to Add Disqus Comments on WordPress
Here are some of the features of Disqus Comments:
Threaded comments and replies
Email notifications and replies
Subscribe and RSS options
Aggregate comments and social mentions
Powerful moderation and admin tools
Complete spam filtering, blacklisting and whitelisting
Support for Disqus community widgets
Connect with a large discussion community
Increased exposure and readership
You need to know, if you don't want to use this disqus you can use the default comments from WordPress and don't forget to activate the akismet plugin to ward off spam. You can read a tutorial about akismet here .
Security Plugin To Secure WordPress
The security plugin is one of the plugins that you must install on your WordPress site to increase security. Indeed WordPress has been developed and always updated to have high security, but even so, you must still install a security plugin. There are many security plugins that you can find, but here I will provide just one plugin which is very powerful even though it only uses the free version, and this plugin is of course also widely used by WordPress users everywhere.
8. iThemes Security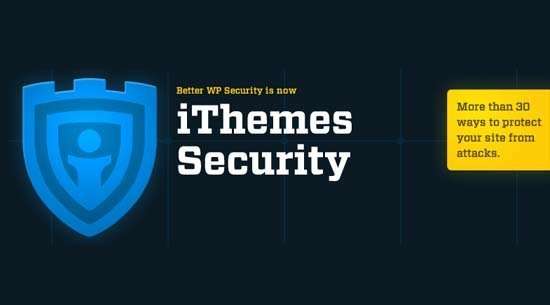 iThemes Security is a plugin to improve WordPress security, this plugin is very popular among WordPress users because it is able to provide many security features. In this blog WP Radar also uses the iThemes security plugin and has been proven safe until now. This plugin is free for you to use and the free version is also able to provide high security. However, if you want to use this plugin for more features it also provides a premium version at $ 80 / year for the cheapest plan.
Here are some of the features of iThemes Security:
Prevents brute force attacks by blocking hosts and users with too many invalid login attempts
Scans your site to quickly report where vulnerabilities exist and fix them in seconds
Prohibit problematic user agents, bots, and other hosts
Strengthen server security
Enforce strong passwords for all accounts of the minimum configurable roles
Force SSL for admin pages (on support servers)
Force SSL for every page or post (on support servers)
Turn off file editing from within the WordPress admin area
Detects and blocks many attacks to your file systems and databases
WordPress Backup Plugin
The backup plugin is useful for securing your WordPress data, of course you must also install it on the WordPress site because there is no way any blogger wants to lose data or writing that has been bothered to make every day just disappear. With the backup plugin, you will feel calm if the site has a problem which results in data loss. Here I will provide just one plugin for you.
9. Vaultpress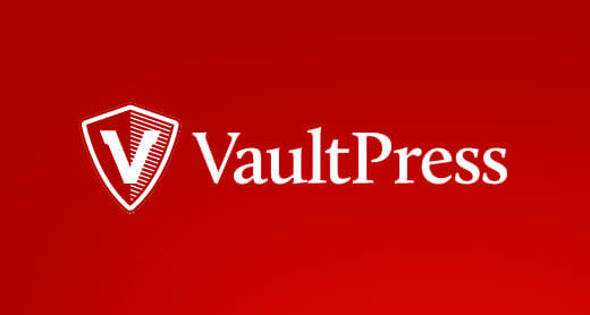 Vaultpress is a powerful plugin that is widely used by many bloggers and big websites to back up their data. Indeed, this plugin is not free but is also offered at a fairly cheap price of $ 5 / month. With that price, it's certainly nothing if you have to lose your data. This plugin is also very easy to use, with just 1 click, all your data will be safely backed up by the vaultpress system. Vaultpress is an official plugin made by Automattic which was founded directly by WordPress creator Matt Mullenweg and is also used to protect WordPress.com user data,
Following are some of the features of Vaultpress Backup:
Backup and Restore
Site Migration
File Scan
Automatic File Repair
Spam Defense
WordPress Social Share Plugin
The social share plugin is an important plugin that you must install on your WordPress site to make it easier for you and your blog visitors to share articles on various social media. Social media is proven as a way to promote blogs and attract visitors to our blogs. You can easily get this social share plugin because there are so many plugins in the WordPress plugin library. Here I will mention just one for you.
10. AddThis Sharing Button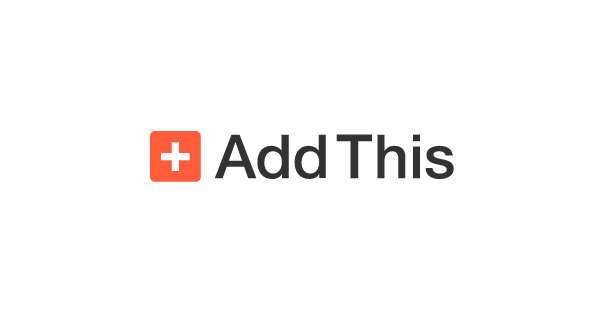 This social sharing plugin AddThis Sharing Button is a selection of the best and free plugins that you can use to share your articles on various well-known social media such as Facebook, Twitter, Google Plus and Pinterest. There are many design options for this plugin to display the share button on your site and there are also various positions that you can choose to put where the button will appear.
Here are some of the features of the AddThis Sharing Button:
Position buttons above or below your content
Choose between several button styles and sizes
Include a share count to encourage your visitors to share
Personalize which sharing services appear or choose your own
Choose which side of your page appears
Control how many buttons appear in the sidebar
Position the tool section at the top or bottom of your page
Enable or disable dividing the displayed amount
Above is a list of the best WordPress plugins that you must install on your WordPress website or blog, but from the ten plugins above that doesn't mean you have to install quite a few. And I remind you again that as I explained earlier, for example, from the list above in the SEO plugin there are 2 choices, so just choose the best one, so you don't install all 10 plugins. That's it, good luck with the plugins above according to your needs and I hope your WordPress site will be more powerful and successful for your business. Hopefully this is useful 🙂