Companies have started to use a wide range of training approaches and methods to help their new employees learn the ropes faster or improve their existing expertise. As a result, various training tools have appeared on the market to make your job easier.
A learning management system allows an educator, or in this example, a company, to design and distribute material, document results, track learning motivation and evaluate the performance of their employees. But choosing the ideal tool for training and educating your team will most likely be a little problematic because of the large selection currently available. Therefore, in this article, you will find out which four online tools for employee training are the best.
1. TalentLMS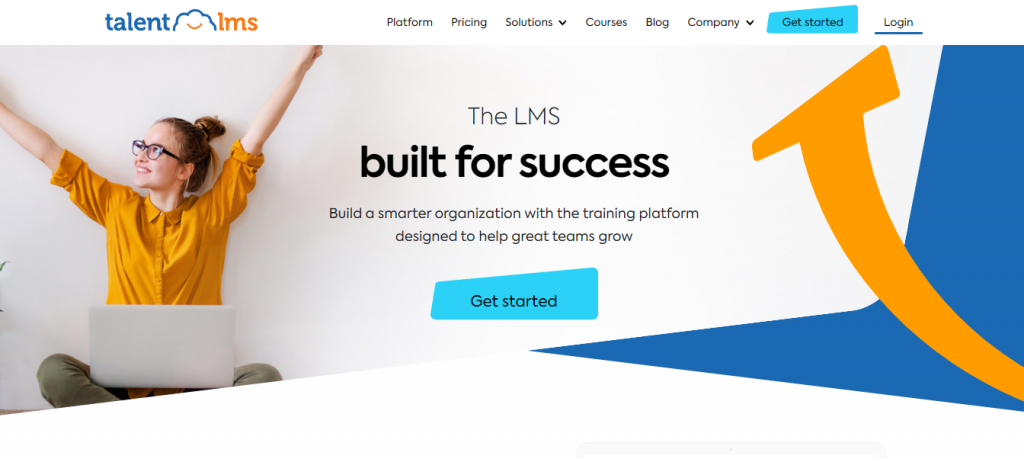 Owners of small and big companies should consider TalentLMS, a platform with a virtual learning environment, to deliver training courses. By using TalentLMS, you will be able to construct lessons, classes, or pieces of training from beginning to end by using various sources, such as photos, videos, presentations, documents, and many more.
Or, if creating your material isn't your thing, you can repurpose already generated materials. By using direct messages, a schedule, or boards, you can easily keep track of your student's activity and motivation for learning. But don't worry, by adding prizes, results, ranks, or tables, you will encourage everyone to use those training courses.
Another feature that will help you with educating your employees is exams. By adding them to your online training, you can track their work and progress by gathering their answers and evaluating them all in one place. You will love how easy it is to pick up and then use TalentLMS. Also, it is a great choice, even if you have never used any learning management systems previously.
2. EdCast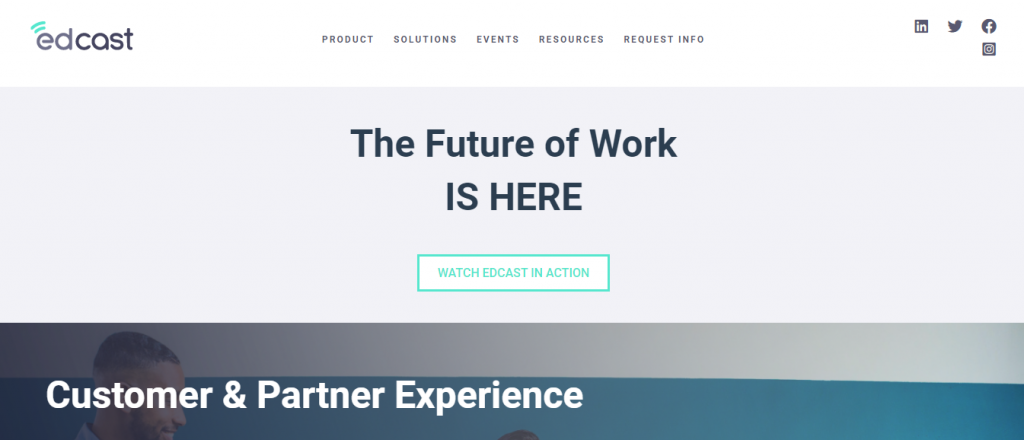 EdCast is another learning management system that offers a simple interface that syncs with personal computers or smartphones. With EdCast, your employees will receive medals after passing a class, and by giving them, they will earn coins, which they can post on their social media to show off their progress or exchange coins for gift vouchers.
This approach lets employees learn while on the go or from home. Also, when it comes to long-term engagement, features such as monitoring the process and progress, relevant reminders, and AI-enabled suggestions, among others, aid in keeping students interested in the course.
This, along with the excellent system interfaces, has resulted in Edcast as one of the practical platforms for online coaching and learning. If you choose to use this tool, you are sure to take the lead in educating your employees.
3. LearnUpon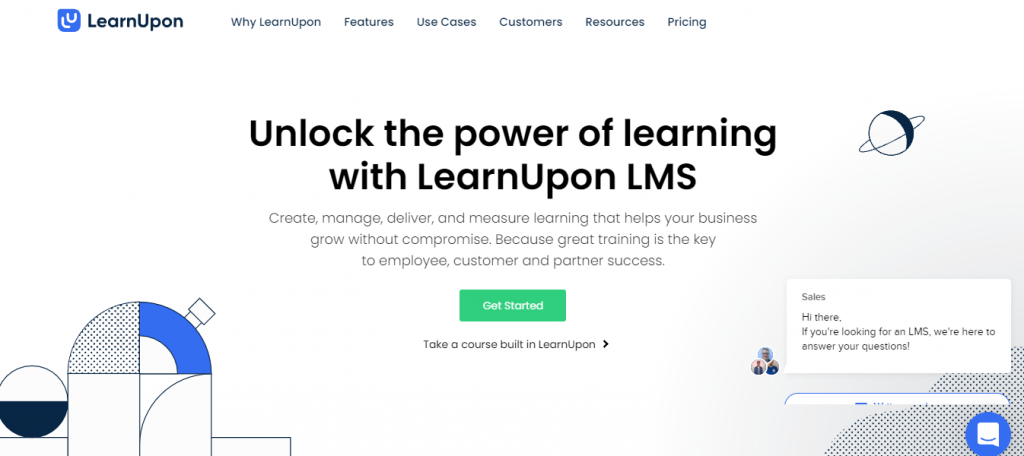 LearnUpon is a user-friendly system that is easy to establish. With LearnUpon, you can create material or exams that are ideal for your team, and you can choose between a personalized learning or a complete training approach.
Individuals with poor technical awareness may study and utilize this tool with very little guidance and have a great learning experience. Also, you can allow your students to self-enroll by browsing all your class libraries or necessary training with automatic enrollment depending on their user profiles.
You can select from various questioning types, featuring autocorrected answers, to check what your employees have learned with exams or assignments. Employees are more independent when they have complete access to their educational background, especially project completion and certifications.
Create an organizational or casual learning experience that relates to whatever your company needs to teach. With complete designed evaluation capabilities and features within LearnUpon, you can allow teachers and students to maintain their education.
4. eFront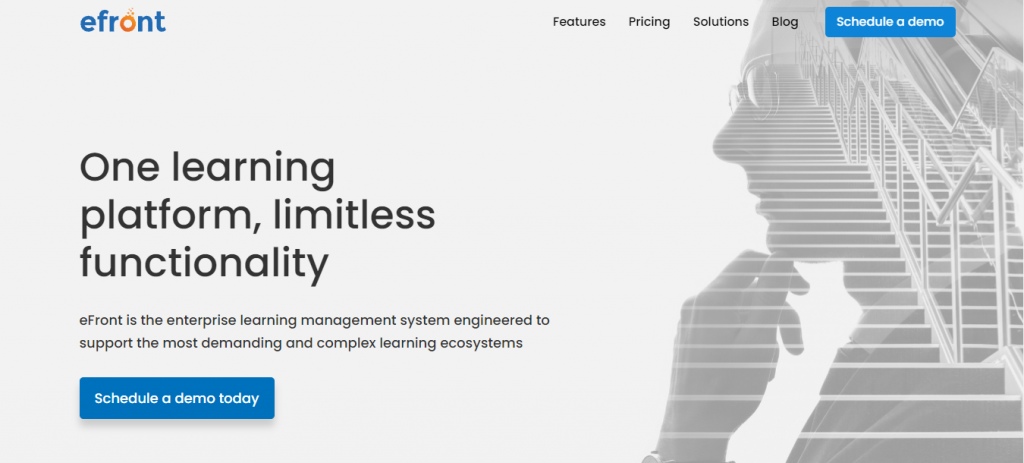 eFront is another sound learning management system for small and big companies. You can let your employees send tasks in several forms while establishing criteria and timelines based on class regulations and requirements.
You can also maintain all your documents in one spot, categorize them, repurpose them between classes, and connect them with employees. But if doing everything yourself is just too much for you, you will find everything you need right here in eFront.
In addition, you can select from dozens of prepared classes in a wide range of subjects, or you could pick the best training possibilities. Furthermore, companies could gauge their employees' skills by administering exams and analyzing skill shortages.
Then they can rearrange their education routes to equip employees based on their needs properly
.eFront has capabilities for class creation, evaluations, automatic enrollment rates, alerts, and certificates. Also, it offers useful features such as
skill assessment
, engagement, e-commerce, and the capacity to build and administer numerous specialized education forums.
Conclusion
At first, you may not like the idea of training tools, but you would be surprised at how useful they are for beginners and advanced employees. Their usefulness comes close to that of project management tools and workforce analytics tools. By simply setting up such learning and advancement opportunities, you will present yourself more professionally when compared to other competing companies.
Online training has a beneficial impact on working individuals. It provides them with the opportunities to acquire additional skills or experience parallel with their degrees or jobs. The only thing left for you to do is try out one of the above-mentioned online training tools and see which ones best suit your wants and needs. In every company, training tools are fundamental, especially if you have an online company.