When you want to decide to create an online store for your business or even a marketplace class, choosing WooCommerce as a platform is a very good choice. WooCommerce is a great online shop platform and it's free to use. But you need to know that using WooCommerce by default is still not enough to meet your needs for a more professional level.
Luckily there are so many additional plugins and extensions that will make WooCommerce perfect for running any online store you want. As I have reviewed in the previous article, which is about Woo Floating Cart and Woo Quick View .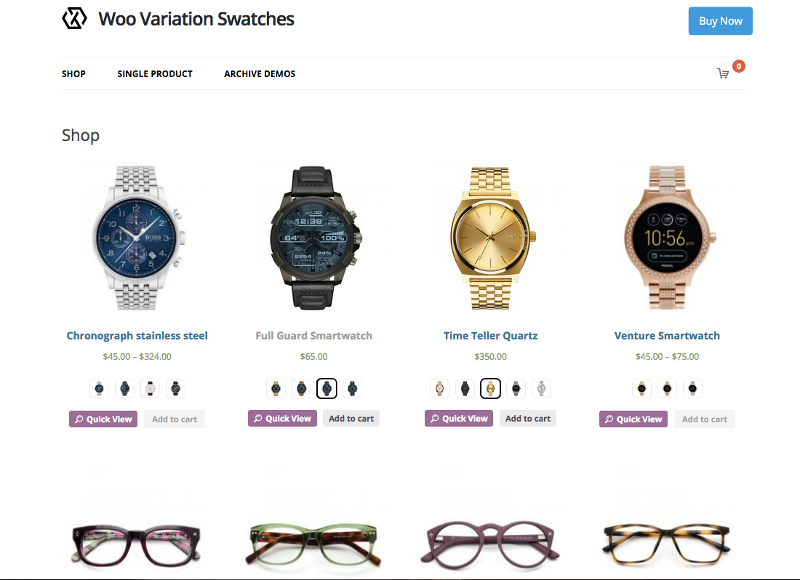 Now I will introduce one more plugin called Woo Variation Swatches from the same developer namely Xplodedthemes. Let's see why you should also install this plugin on your WooCommerce store.
What are Woo Variation Swatches?
Woo Variation Swatches is a WooCommerce extension that converts boring variety dropdowns into great looking swatches that make it easy for shoppers to see different product variations easily and quickly.
If you run a WooCommerce store, obviously you want to provide the best shopping experience to your website users. The better the experience you offer users, the more likely they are to buy from your store.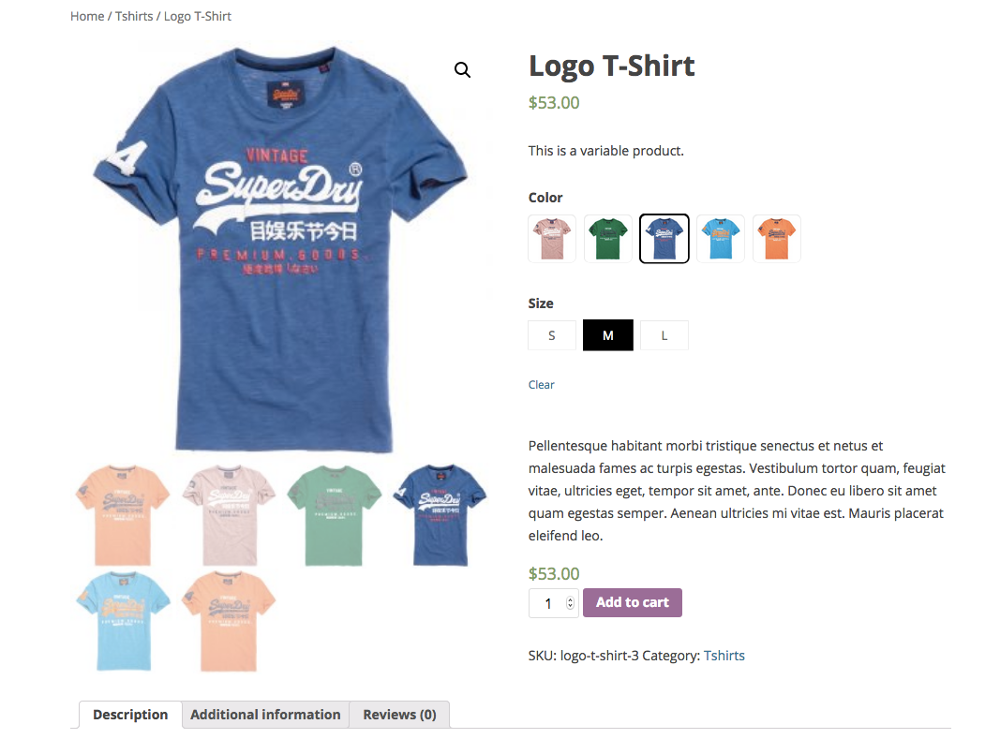 The ability to see a wide variety of products is very important when browsing products. The shopping experience for the customer can be improved by making the product look a little more attractive.
One way to animate a product that has variable attributes is by adding a color attribute [color]. The default variation options included with Woocommerce don't exactly follow the best UX trends and the useful designs you can get when using Woo Variation Swatches.
Having a well-structured site that is attractive to your clients is important because it affects your conversion rates. By installing the Woo Variation Swatches plugin, your customers will be able to see the variety of your product in the various colors and sizes available in a much smoother way!
There are 3 types of swatches available, Color, Image and Label. The image swatch will be automatically applied to the color attribute for the variation that contains the image. Swatches can also be activated in catalog pages as well as any product quick view modal including Woo Quick View.
With a friendly and easy to use interface, you can add default colors, images or labels to each attribute on the attribute management page. Check out the demo → Woo Variation Swatches
Woo Variation Swatches feature
Live Preview Customizer (All Options)
3 Options Type attributes: (Dropdown, Label, Color, Image)
Customize options for a single product / archive independently
Automatically converts Dropdowns to Label Swatches by default
Automatically change Color Dropdowns to Image Swatches
Attribute Label Position (Above / Before Swatch)
Hide Attribute Labels
Hide Variation Reset Link
Quick Edit Attribute Supported
Swatch Style: (Square, Circle, Rounded)
Adjust Swatches (Width, Height, Alignment)
Adjust Swatch Container Spacing
Adjust Vertical & Horizontal Swatch Gaps
Adjust Swatches (Width, Height, Font Size, Color)
Turn on Tool Captions (Text or Image)
Adjust Tooltip Background & Text Color
Adjust Tooltip Image Size
Adjust Tooltip Size & Border Radius
Override global swatch settings in the product page
Mix search types for the same product. ex. Image / Color
Enable Catalog Mode
View support in Quick View
Compatible with the XT Woo Floating Cart
XT Woo Quick View compatible
Read: How to Optimize SEO on Images to Increase Site Ranking
Price of Woo Variation Swatches
Woo Variation Swatches is a premium plugin that is offered with various packages that you can choose according to the needs of your online store website, this cool plugin deserves to be appreciated because it will please your visitors in choosing products. And here are the details of the annual package and lifetime: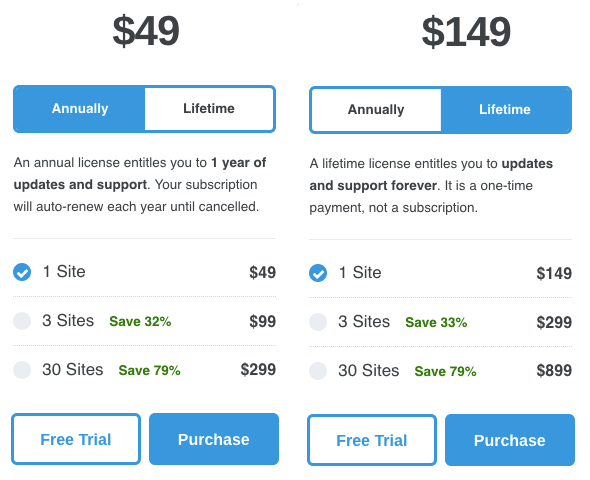 Annually:
1 Site: $ 49
3 Sites: $ 99 (Save 32%)
30 Sites: $ 299 (Save 79%)
Lifetime:
1 Site: $ 149
3 Sites: $ 299 (Save 33%)
30 Sites: $ 899 (Save 79%)
Conclusion
Woo Variation Swatches is a great plugin that will enhance the built-in features of WooCommerce. By using this plugin, you will make it easier for buyers to choose products with a wide variety of products that you sell. For example, when you sell shoes, you can apply the color, model, brand and size. In addition, you also provide stock variations for certain types of items, whether available or not.
Not only that, this plugin will also make it easier for users to select product variations directly from the product list without needing to open a page on each product. This can also be applied to other plugins such as Woo Floating Cart and Woo Quick View.
It is very interesting to have this plugin and install it on the WooCommerce online store to attract the attention of shoppers and make it easy to shop at your store.
And that's a review of Woo Variation Swatches, hopefully this article is useful and good luck with the success of your buying and selling business in your own shop.