Bloggers are now a professional phenomenon that is quite attractive to many people. A blogger is often sidelined and underestimated. Many think that a blogger is a wasted job that will not get you anything. But in reality all of these assumptions are wrong.
Maybe they don't know or have never felt the joys and sorrows of being a blogger. As a result, these statements often come out of their mouths. However, various insults, insults, and trifles should not make you lose motivation to become a blogger. After all, this profession is not really a fake profession, the proof is that many bloggers can achieve success.
The question is, why can it be successful? Of course because they want to work hard. One of the things you must know, a person will not be successful in a job if he doesn't love that job. They can get it all because they really love the work they do. Besides, being a blogger is something that is profitable for them.
10 Advantages of Being a Blogger
Being a blogger is not only thinking about making money from the internet and also being free from being an employee and working that is much freer from various places as long as it is connected to the internet, but more than that.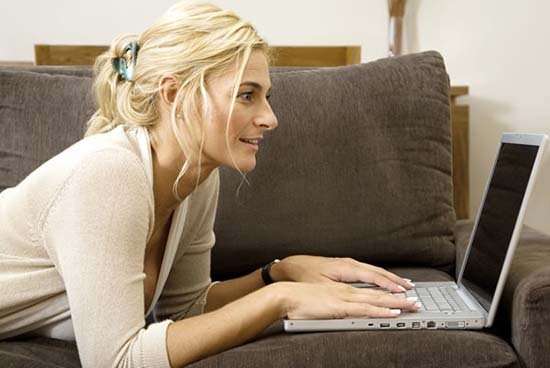 Is it true that being a blogger is profitable? The answer is very precise, very profitable. You will definitely get some of these benefits if you really intend to become a blogger. What are they? Check out the following discussion:
1. Hone Writing Skills
Being a blogger has writing skills is something that must be owned. Because that's the job that requires someone to create content. But unfortunately, this is still the biggest problem because most of them have insufficient writing skills.
But as time goes by and your journey as a blogger who is never separated from writing activities every day, you will slowly improve your writing skills. Come on, while there is still a chance, do it from now on before you regret it yourself later.
2. Read diligently so that you can increase knowledge
We have to admit, Indonesia has indeed become a country with a very low level of literacy. Indonesians are lazy to read, indeed a fact that we cannot deny. Especially the younger generation who prefer to watch dance shows on TV than read books, be it newspapers, news on the internet, or literary works.
By becoming a blogger, surely you must intentionally or unintentionally read articles belonging to other people's sites or read books that support the material on your blog content. That way your insight and knowledge will broaden and your writing is getting much better and more weighty.
3. Know Many People on the Internet
If you are a blogger then you are likely to get to know more people on the internet. As long as you are really active and often visit other people's blogs and give positive comments. In addition, fellow bloggers can meet each other to do a meet up so they can get to know each other further.
In addition, fellow bloggers can also get to know each other in several chat groups and social media such as Facebook, Line, Whatsapp, Telegram, and so on. It is not enough to stop there, in various forums such as Kaskus and ads.id various bloggers from all over Indonesia can exchange opinions. That way our network is getting wider.
4. Understanding Marketing Science
At least a blogger already knows about the basics of marketing science, especially in terms of copywriting. Just a simple example of the title of your blog post that attracts visitors so that it can increase traffic to the site. Apart from that, from the way bloggers do promotion, SEO to utilizing social media is also a marketing technique that is usually done by a blogger.
Read: The # 1 Best Digital Marketing Guide for Online Businesses
Now, if the knowledge of marketing has been mastered, then it is useful for those of you who also have other jobs such as selling products and in fact also need good marketing and marketing knowledge. You can also create an online store blog as a way to market the products being sold. Wow, it's cool, besides knowledge, money can also be obtained from selling.
5. Never Miss the News
Not only journalists or reporters who always update the latest news developments in the country. Bloggers are also doing the same thing. This is usually done to find out the latest news to be posted on his blog. This further proves that a blogger is someone who is always up to date with the times and never falls behind with the latest news.
6. Not Technology Failure
We live in an era of technological advancement and an advanced digital era. It is a must for someone, especially bloggers, to know about developments and master the latest technology. Frequently creating content about technology, such as laptops, smartphones, computers, iPhones or others makes you not stuttering technology, aka clueless.
In addition, you are also used to using existing facilities on the internet such as social media, Dropbox, SlideShare, and others. The ability to use technology is something that is very proud of. What's more, not all master this.
7. Have good research skills
A blogger is not only required to master article writing techniques. But the material in the content also needs to be mastered. To be able to master, you have done in-depth research so that the writing you make becomes more targeted and certainly becomes more weighty. This research can include content research as well as keyword research which can be done using tools such as ahrefs, ubbersugest, or google keyword planner.
8. Can Make Money from Blogs
Can you make money from blogs ? Of course you can. There are many ways and paths that you can take to get it. You can put up standalone banner ads or CPC ads such as Google AdSense , content placement, or sell products or services on the blogs that we manage. And what you should know, getting money from blogs cannot be obtained instantly but requires struggle and hard work. Many beginner bloggers come to become bloggers because their main goal is money, but it will be very easy to make new bloggers not continue their dream of becoming a blogger because making money through blogs is not easy and fast.
9. Train Discipline
Bloggers must regularly update posts on their blogs to stay alive and not lose many visitors. One of the best ways to keep your blog busy is to post discipline, at least 1 article per day. With discipline to create that content too, make a blogger more likely to achieve success and get more and more visits every day, because a successful blog is the key to having a lot of visitors.
10. Can Have Many Fans
Do you know about Raditya Dika? Did you know that Raditya used to be a blogger. Thanks to his handwriting, he became famous and has a lot of fans. Currently he does not only penetrate the world of writing, but also the world of comedy such as stand up comedy and also makes films and short videos on YouTube. Wow, isn't it amazing.
Seeing these attractive advantages, are you still hesitant to become a blogger? If you are interested in getting into the world of blogging, you don't really need a lot of capital. You can start by buying a few things to start your blogging activities such as Hosting & Domains (Paid) and the WordPress web Platform (Free).
And those are some of the benefits you can get when you want to become a blogger, the most important thing when you become a blogger is to be patient, always learning and disciplined.