The best VPS (or Virtual Private Server) hosting is a uniquely built hosting server technology that stands in the middle as a great choice between standard types of shared web hosting services and dedicated hosting services. Even though a VPS hosting package is a middle choice over a dedicated server, it is a much better option than shared hosting.
If you have a business website that wants a hosting package that gives you more power servers, more space, functionality and flexibility than a shared server ( shared hosting ) but without the price tag expensive as dedicated server hosting, the VPS hosting is the best choice right for you.
Virtual Private Server (VPS) Hosting
I will make a parable so that you understand more about VPS servers. You see, if the shared hosting server service is like you who live in an apartment with several of your friends in one room, then VPS hosting is like you live and have the entire apartment space for yourself, even though you still live in one building with other residents. .
VPS too, you use server resources alone, have their own management but your website is still placed on a physical server with other users.
The advantage of VPS is that you don't have to worry about your server resources being used by other users or outside attacks because you are isolated from each other, even though you share the same physical server.
You also have better security with a VPS because all your data is separated from other users, which reduces the chances for hackers to access your website.
The best part about VPS is? VPS has strong resources and is separate from other users with rental fees that are slightly more expensive than shared hosting and much cheaper than dedicated servers, therefore VPS is said to be the middle choice.
When and Why Should You Switch To VPS?
Many website owners may be wondering whether you should switch to VPS or not. Now, if you have a small website, company profile or simple hobby site, then it is very likely that you won't have to switch. Even for beginners who are looking to build a website for business, it is advisable to choose shared hosting as a medium for initial learning and development at a low price.
However, if you find that you are experiencing the things I have listed below then that should be a good indication that your current hosting plan is not good enough and that is the perfect time to upgrade from shared hosting to VPS hosting:
Your website starts to slow down or users find your site very slow when opening pages.
You get a high amount of traffic on a regular basis.
You keep seeing " 500 Internal Server Error "
You have sensitive data stored on your website.
You're running an online shop with a lot of products.
You want to install custom applications or software.
You keep getting "Service Unavailable" errors when opening your website.
Read: 13 Ways to Speed Up the Loading of a WordPress Blog Website
5 Best VPS Hosting Service Providers
Now that you have basic knowledge about the best VPS hosting, now I will tell you which good VPS hosting provider you should try. Here I will only provide 5 of the best VPS hosting service providers to help make it easier for you to determine which one you should use, because like everything we know, we can find so many VPS hosting services on the internet.
If you want to understand more about VPS hosting, please read my other article here ⇒ Basic Guide to Virtual Private Servers (VPS) Hosting .
The VPS hosting services on this list are not necessarily the best sorted by number, but they are all the best and they have a lot of experience and users. You just need to choose the one that works for you.
1. Bluehost Best VPS Hosting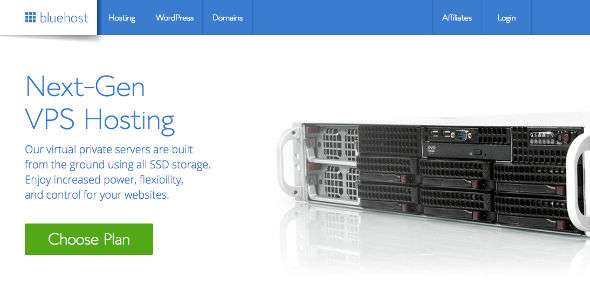 Information
Main feature
30GB SSD storage
1TB data transfer
2 Cores & 2 GB RAM
Free SSL & CentOS
cPanel
Bluehost can be an option for those of you who want to transition to the best VPS hosting server with strong resources and a professional support team. Bluehost can also be an affordable option among other VPS hosting service providers and on this list.
With bluehost this allows for better stability and performance of your website. You also don't share the Operating System with other users, providing better security for your website files. Bluehost uses open source technologies, such as OpenStack and KVM, they offer a VPS that is powerful and easy to use.
2. iPage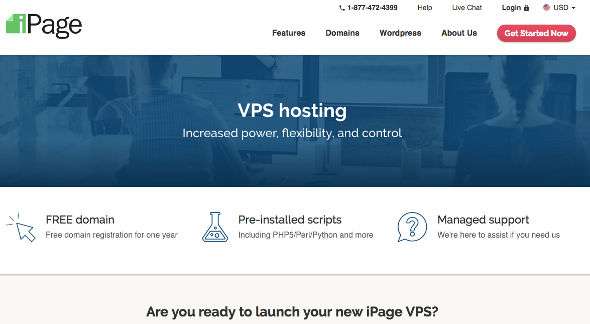 Information
Main feature
40GB SSD storage
1TB data transfer
1 Cores & 1 GB RAM
Apache / Nginx & CentOS
cPanel
iPage as a hosting company that provides the best reliable VPS hosting package at an affordable price under Bluehost, with cloud-based VPS technology makes your website secure and Instant provision and unlimited migration options allow total scalability to keep up with the growth of your website and your audience when it increases. .
With optional root access, you will be able to customize your hosting environment, as well as install custom software or a variety of other available applications. High speed mirror SAN storage and guaranteed memory allocation will ensure maximum server speed and reliability at the best price.
3. SiteGround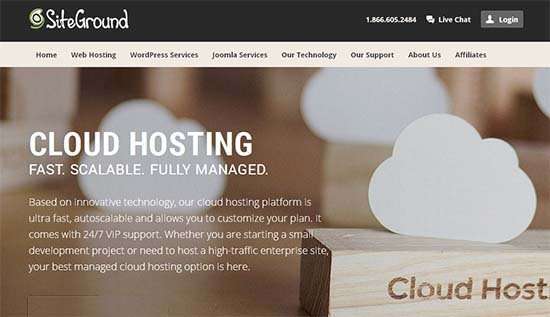 Information
Main feature
40GB SSD storage
5TB data transfer
2 Cores & 4GB RAM
Apache / Nginx & CentOS
Integrated GIT
Live chat, ticket and phone support
SiteGround is a great hosting company that offers solid server performance with quality live chat support which is known to serve its users very quickly, SiteGround Hosting is suitable for both new and experienced users who want to transition from shared hosting to VPS for their website.
SiteGround's cloud plans are in the same bracket as VPS. It is fully manageable with dedicated resources to create and manage cPanels separately.
This cloud VPS package also offers a number of key features that are important for VPS hosting services such as a free CDN (Content Delivery Network) for increased speed, the ability to select the closest and fastest server location automatically, and 7 × 24 hour VIP customer support.
4. Inmotion Hosting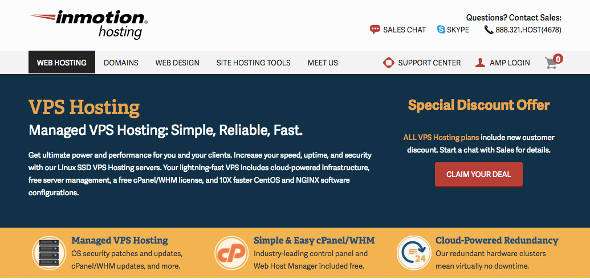 Information
Main feature
75GB SSD storage
4TB of bandwidth
4GB RAM
CentOS w LAMP
Complete cPanel license
With InMotion Hosting, you can expect to get excellent server performance with high uptime (> 99.95%) and low Time-To-First-Byte (
The number of features you get with Inmotion Hosting, such as free cPanel licenses with enterprise-grade CertOS and SSL & SSD certificates for extra security and high-speed hosting, make it a great choice for users who need resources and speed.
5. HostGator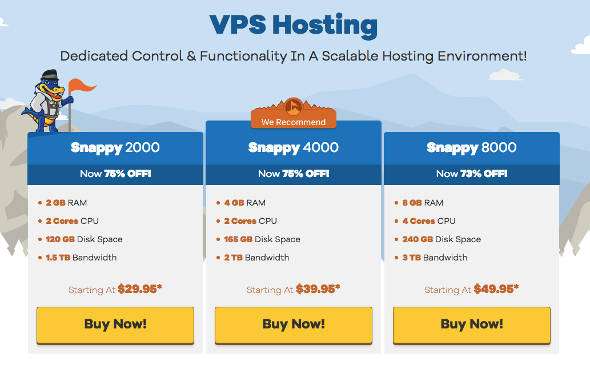 Information
Main feature
120GB storage
1.5TB of transfer
2 Cores & 2GB RAM
2 IP address
Free account migration
Even though VPS is cheaper than dedicated servers, VPS hosting is still relatively expensive at most other hosting providers even though their VPS hosting is the same as dedicated hosting on other providers. Not so with HostGator, which offers VPS hosting packages at reasonable prices that are reliable and easy to use. Their VPS plan is perfect for bloggers and business site owners who want a simple and flexible cloud hosting solution.
Some of the main features they offer include a one-click upgrade system, full root access, a number of complete free development tools, powerful hardware and weekly offsite backups.
Conclusion
As I said before, that no VPS provider is perfect, but in this list I provide a VPS hosting provider that is proven reliable and best in class. They provide you with great customer service, capable server performance, reliability, and overall ease of use.
All of them are good choices, you just have to adjust which price is the most suitable for your pocket, high prices are usually also proportional to the quality you receive, but the above low prices also don't mean bad quality. In addition, also pay attention to your website needs, what features you want for your business site or blog.
And those are the 5 best and cheap VPS hosting services that you can use to host your website. If you are still starting to create a website then I suggest trying to use shared hosting first, please choose the best shared hosting service in the list that I have created in the link below. Good luck and good luck using VPS hosting.